New sustainable intimates brand Kindly just launched the first-ever "plant-based" bra cup sourced from Brazilian sugarcane. Available exclusively at 3,300 Walmart locations and on Walmart's website, the bra is part of the brand's line of sustainable bras and underwear made from 75 percent recycled materials.
In development for three years, the bra cup is made from sugarcane while the other components, such as the straps and wings, are made using a proprietary blend of recycled nylon, spandex, and elastic. The products underwent close to 30 iterations of trials, testing, molding, and wear tests during development.
"In my 40-plus years working in the industry, this was the most challenging project I've worked on—and it certainly feels the most rewarding, ″ Kindly Chief Product Officer Eve Bastug said. "It took us three years to work towards a cup that is over 80 percent plant-based. There is still work to be done but our team is taking the steps to create a more sustainable future with beautifully crafted products that people can feel good about wearing."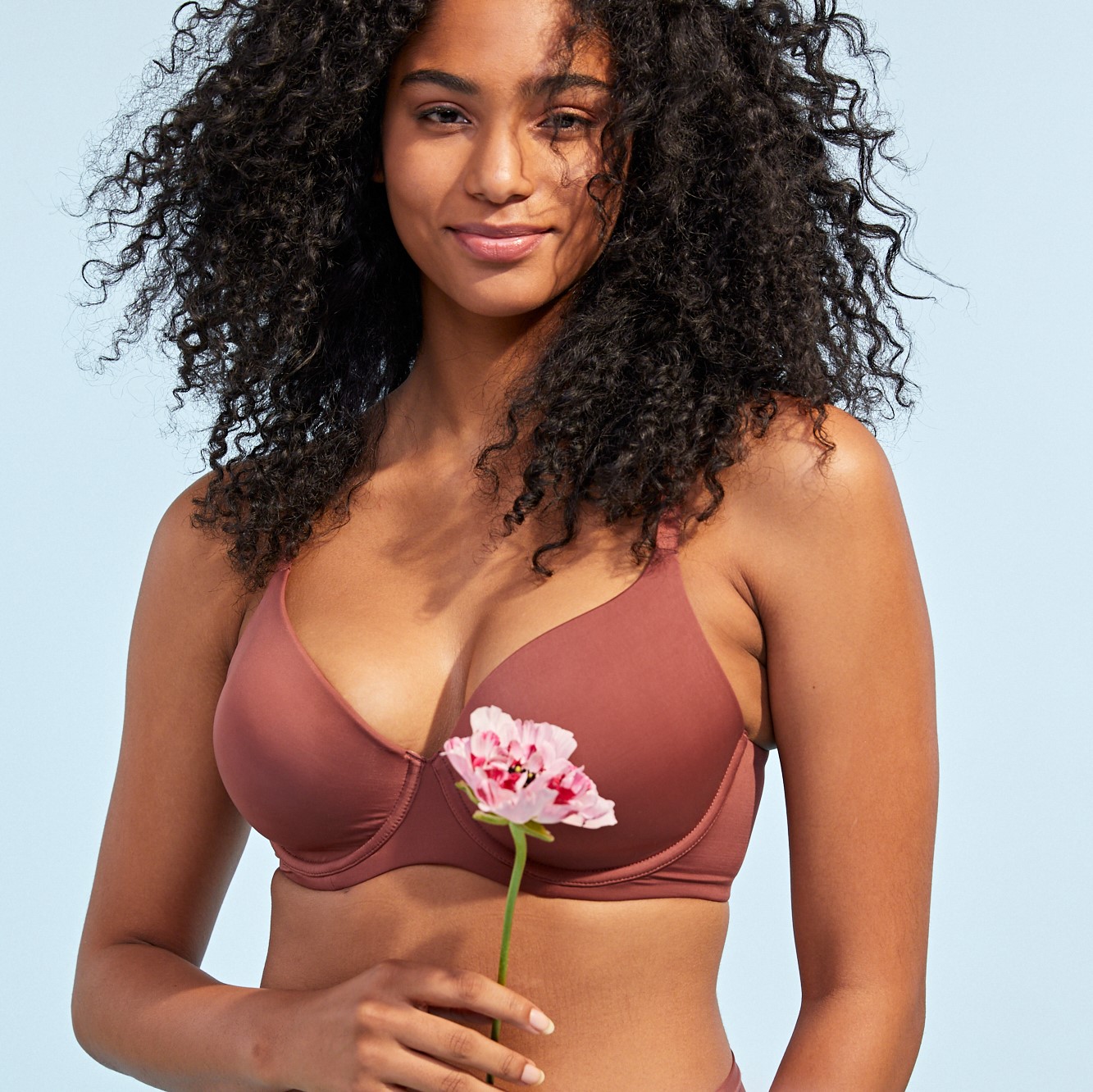 Plant-based bras for all shapes and sizes
Kindly launched with two styles of bras, three styles of bralettes, as well as thongs, hipsters, and boyshorts in both seamless and micro fabrics. In an effort to provide wider accessibility to consumers, the sizes range from 34A to 40DD in bras, and XS to 3XL in bralettes and underwear. To make it affordable, the line retails between $11 and $14 per item.
Now that comfort has become a top priority for most people's wardrobes, the brand also created the bras with a "post-pandemic lifestyle in mind," with all-day wearability and hybrid designs—such as wireless, seamless styles, and circular knitting. Typically padded bras come made with underwire, which, over time, can wear down and cause discomfort. These plant-based bras remove the wire altogether and instead offer a seamless and non-wired design for a softer and smoother feel.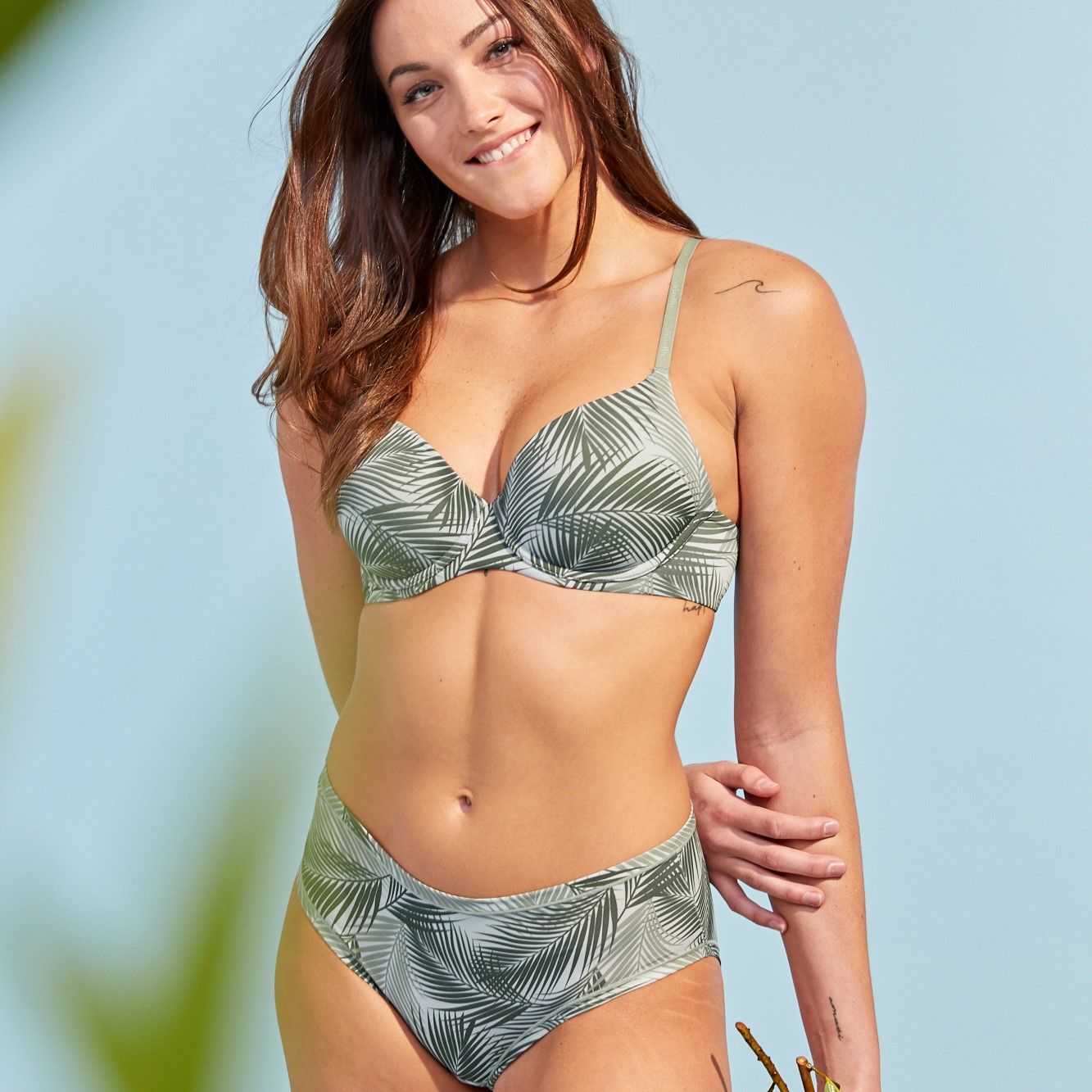 Drawing from the earth
The collection's design inspiration was drawn from Earth's elements of air, water, and fire. Its color palettes and patterns give consumers a multisensory experience from animal and palm prints to colors recognizable in marbled waters and ombré sunsets.
"At Walmart, we constantly look for opportunities to develop products with a commitment toward sustainability," said Denise Incandela, Executive Vice President, Apparel and Private Brands, Walmart US. "Our goal was to develop an exclusive bra that is made with the planet in mind, and [Kindly manufacturer] Gelmart worked tirelessly to engineer a game-changing innovation for the intimates category that provides our customers a groundbreaking bra cup made from sugarcane."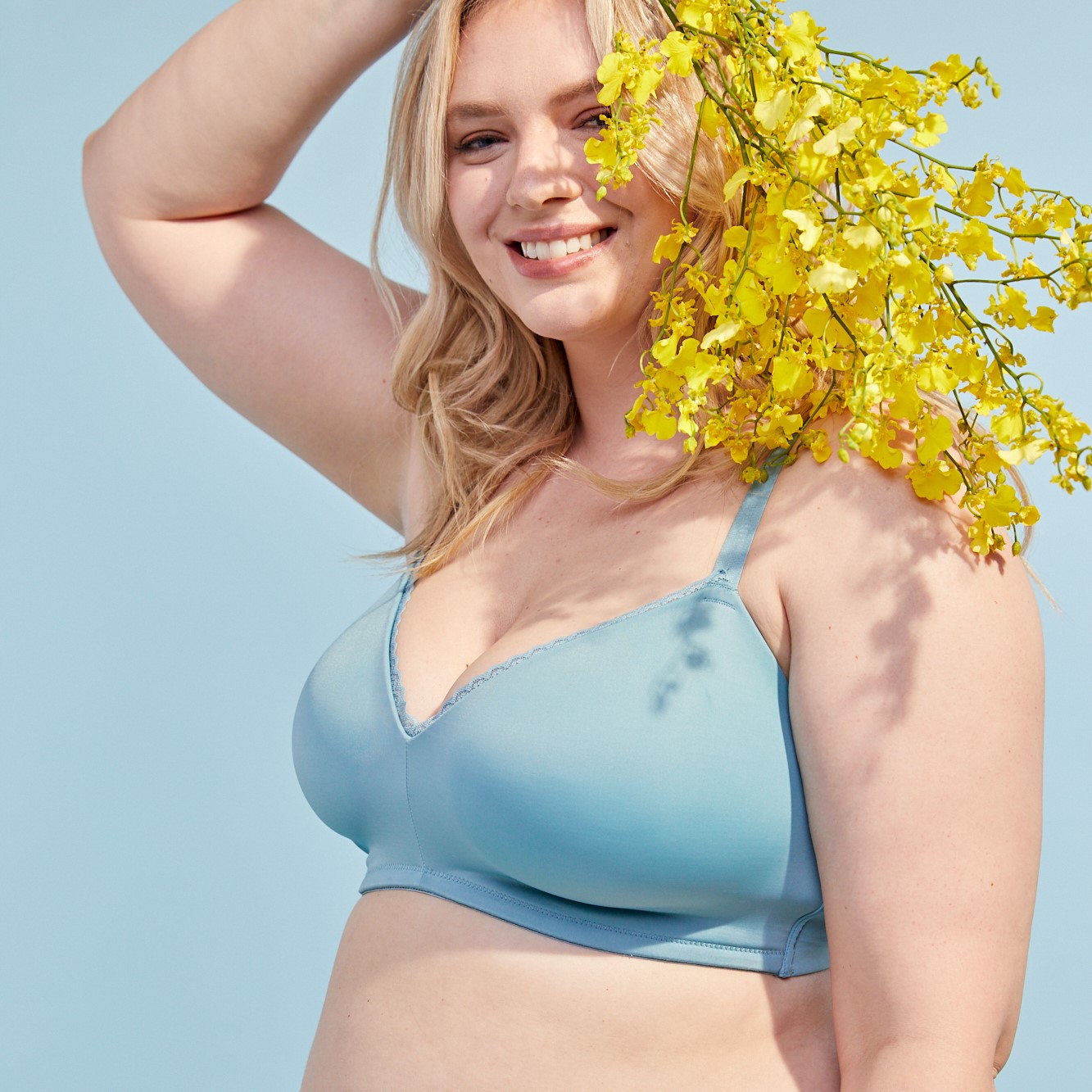 Sustainable options at Walmart
In addition to offering sustainable clothing, Walmart has also increased its sustainable options in the chain's food department. Earlier this year, Walmart launched new dairy-free cheeses, meatless chicken, and veggie burgers under its in-house Great Value brand—all priced under $4 per package.
Walmart also carries a variety of other vegan brands in its food department, such as Follow Your Heart cheese and vegan mayonnaise, NUGGS vegan chicken, and Beyond Meat burgers.