Award-winning actress and rapper Nora Lum—known professionally as "Awkwafina"—is the voice of a new campaign for vegan brand Lightlife. The actress's distinctive, raspy voice is set against nature scenes to establish the parallels between life's simple pleasures and the ingredients that Lightlife believes plant-based food should be made with. The 30-second spots, with the tagline "simple ingredients for a full life," will air across a variety of television and social media channels in North America.
"At Lightlife, we believe that eating delicious, clean food and keeping things simple are the keys to living well," said Adam Grogan, Chief Operating Officer for Lightlife's parent company, Greenleaf Foods, SPC. "Things like nature, friends, laughing, and good, clean food help us thrive and leave us fulfilled—that's the spirit of 'Simple Ingredients for a Full Life.'"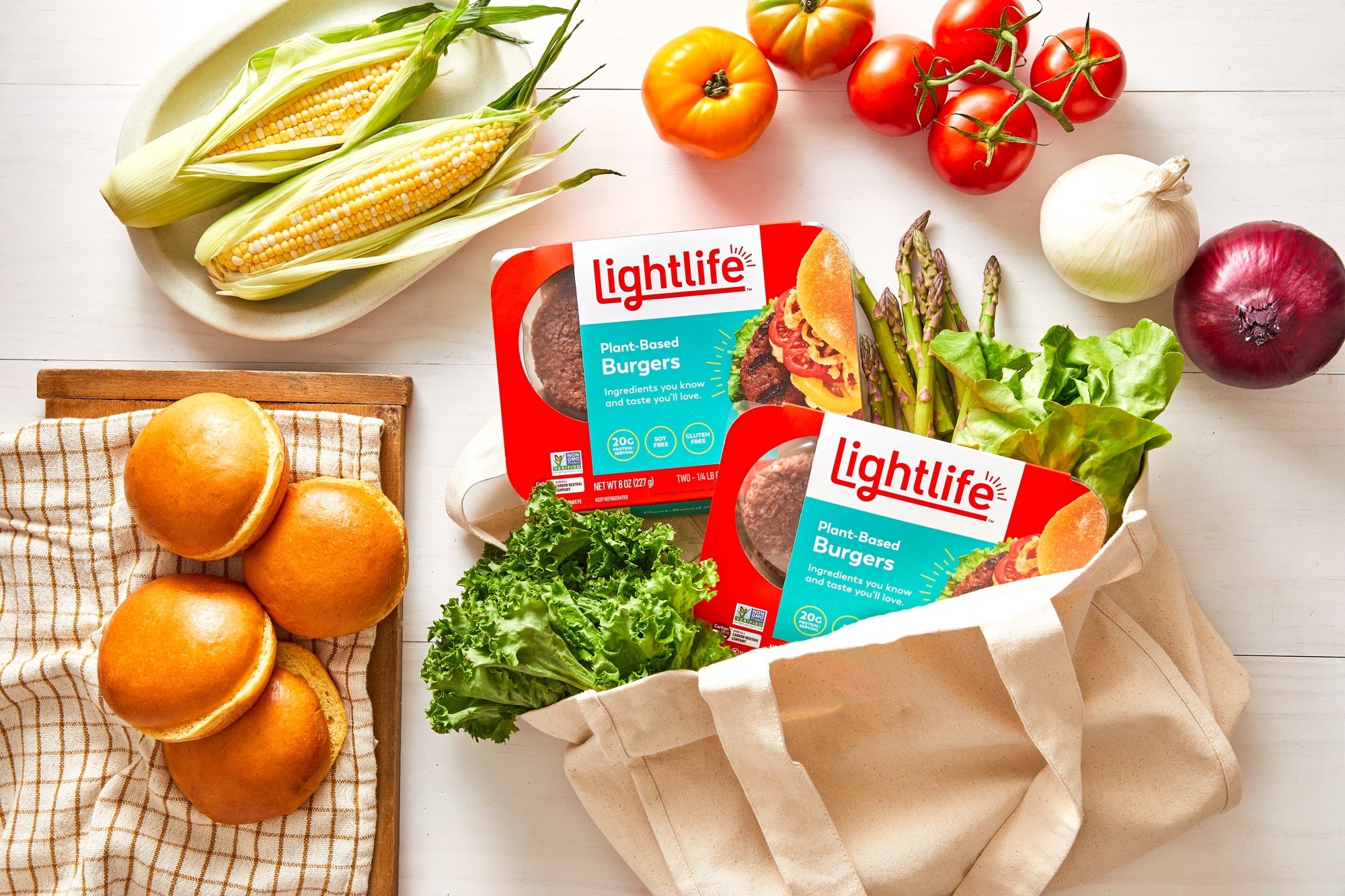 Awkwafina gets behind Lightlife's vegan meat
Awkwafina's Lightlife campaign comes as the vegan brand—which makes products such as burgers, hot dogs, sausages, deli meat, and most recently, chicken—begins to make bigger moves into the foodservice sector. In August 2020, Lightlife partnered with international fast-food chain KFC to offer a full vegan Plant-Based Chicken Sandwich at all of its locations across Canada after a wildly successful trail of vegan chicken options at one location in Mississauga, ON—where it sold over a months' worth of sandwiches in six hours.
Last month, the brand's vegan chicken found its way onto the menu of Canadian pizza chain Pizza Pizza, where vegan chicken sandwiches and nuggets are now available at more than 400 Pizza Pizza shops across the country. The Plant-Based Chick'n Sandwich, available in either Classic or Spicy, features Lightlife's breaded vegan chicken fillet, pickles, and vegan mayonnaise on a toasted bun. The Plant-Based Chick'n Bites are available in servings of 10 or 20 and come with one of Pizza Pizza's plant-based dipping sauces, which include Texas BBQ, Sweet Chili Thai, Buffalo, or Mild flavors.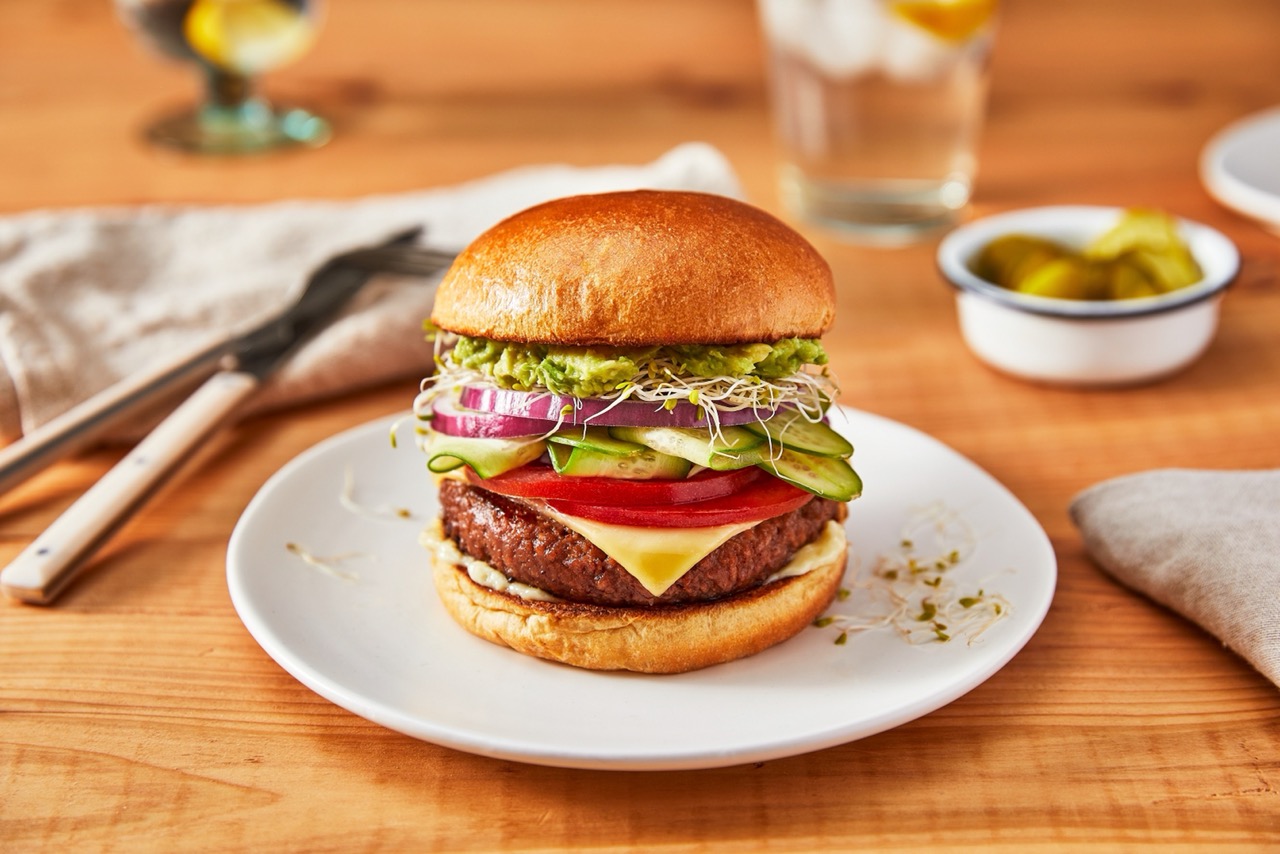 Lightlife's "clean" vegan meat message
Awkwafina's Lightlife campaign is supported by one of the largest media investments in the company's history. It follows a year-long effort by Lightlife in what it called a "clean break" campaign to remove unnecessary ingredients from its products in an effort to differentiate itself as a "real food company." Last year, the company published an open letter to plant-based meat companies Beyond Meat and Impossible Foods, via a full-page ad in The New York Times and The Wall Street Journal, commenting on both brands' product ingredients. Signed by Lightlife Foods President Dan Curtin, the company's letter states it has had "enough" of "the hyper-processed ingredients, GMOs, unnecessary additives and fillers, and fake blood" and that it is "making a clean break from both … 'food tech' companies that attempt to mimic meat at any cost."
Lightlife is using this "clean" campaign to establish a differentiating factor between its products and those made by competitors, but Beyond Meat has a different take on the topic. "There's a difference between being processed and having a process," a Beyond Meat spokesperson told VegNews. "We are incredibly proud of our process which takes simple plant-based ingredients and puts them through a system of heating, cooling, and pressure (the same three steps to make pasta) to re-create the basic architecture of meat. We never use GMOs or bioengineered ingredients. It is well-known that the majority of food consumed today is processed in some way before it reaches consumers (including commercially raised meat) and it's ultimately up to the consumer to decide which process they're more comfortable with."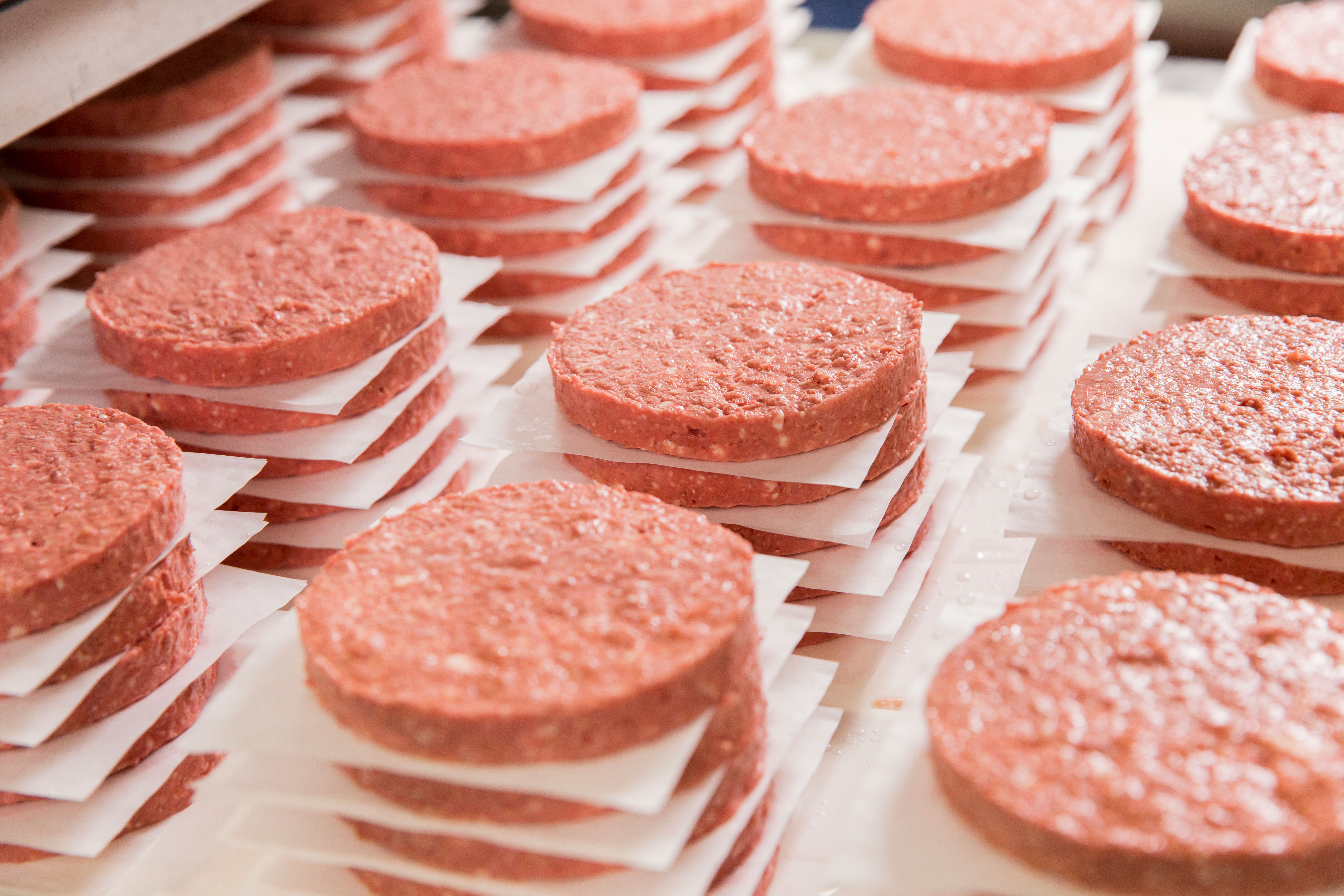 Impossible Foods pointed out that Lightlife targeting its plant-based competitors could be attributed to the fact that it is owned by Canadian meat giant Maple Leaf Foods, which acquired Lightlife Foods in 2017. "[This] campaign leans on spurious arguments typically used by the meat industry: [an] attack on Impossible's products not based on their indisputable quality, nutrition, wholesomeness or deliciousness, but based on the number of ingredients—a logic-defying concept with zero relevance to health or product quality, intended to distract consumers from the inferiority of Lightlife and Maple Leaf's products," Impossible Foods said in a statement published via online platform Medium.