Costa Coffee—the largest coffee chain in the United Kingdom—has hired a Gordon Ramsay look-alike to promote its new Vegan Bac'n Bap, a breakfast sandwich that just launched in Costa Coffee shops nationwide. The coffee chain decided to enlist look-alike Martin Jordan to be the face of its new campaign after the real Gordon Ramsay shared a scathing review of Costa Coffee's animal-based breakfast Bacon Bap in a viral TikTok drive-thru roasting.
In the TikTok video, Ramsay is seen ordering the original Bacon Bap at a drive-thru and talking to the Costa Coffee employees about how it is prepared. After commenting on the small amount of bacon on the sandwich, he discovers that the bacon was microwaved. "You don't microwave bacon," he yells. "How many times have I told you?"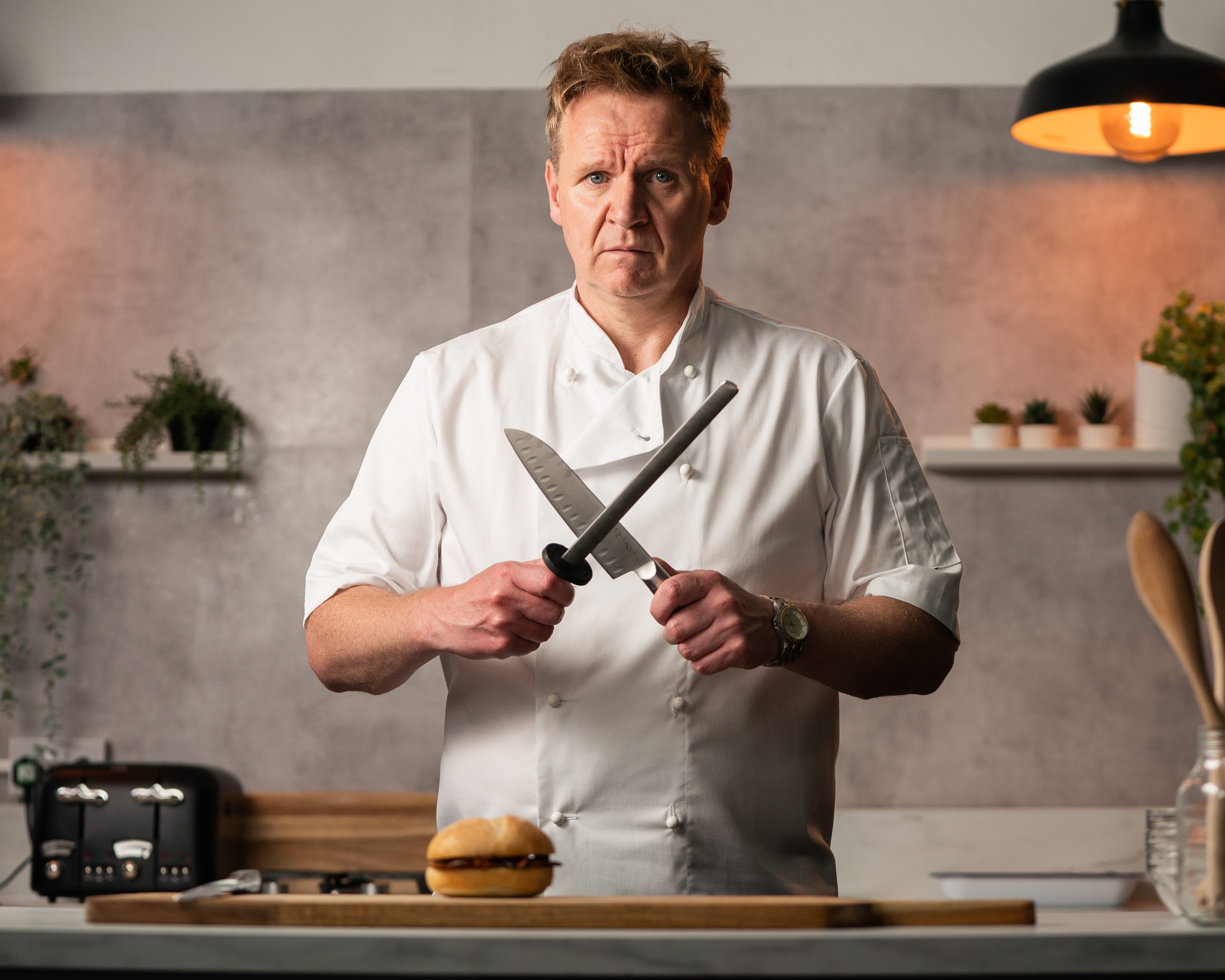 "Gordon Ramsay" promotes Costa Coffee's vegan bacon sandwich
Costa Coffee is rebuking Ramsay's review with its new instructional-style video starring Ramsay's double preparing the new Vegan Bac'n Bap at home. The vegan breakfast sandwich features a soft white bun and vegan bacon accompanied by a choice of Heinz ketchup or HP Brown sauce (both of which are vegan). In the video, the bap is put to the test with the world famous-looking chef, who remarks how delicious the sandwich is in comparison to its animal-based counterpart. "I'm no expert, but this is pretty f*cking good," Jordan says in the video.
"Gordon Ramsay might be famous for pulling kitchens apart, but the country's favorite look-alike definitely knows how to put our Vegan Bac'n Bap together," a Costa Coffee spokesperson said in a statement. "At Costa Coffee we always look to challenge our alternative food offerings to provide as much choice for our customers as possible, and this breakfast alternative is very proud to be fake."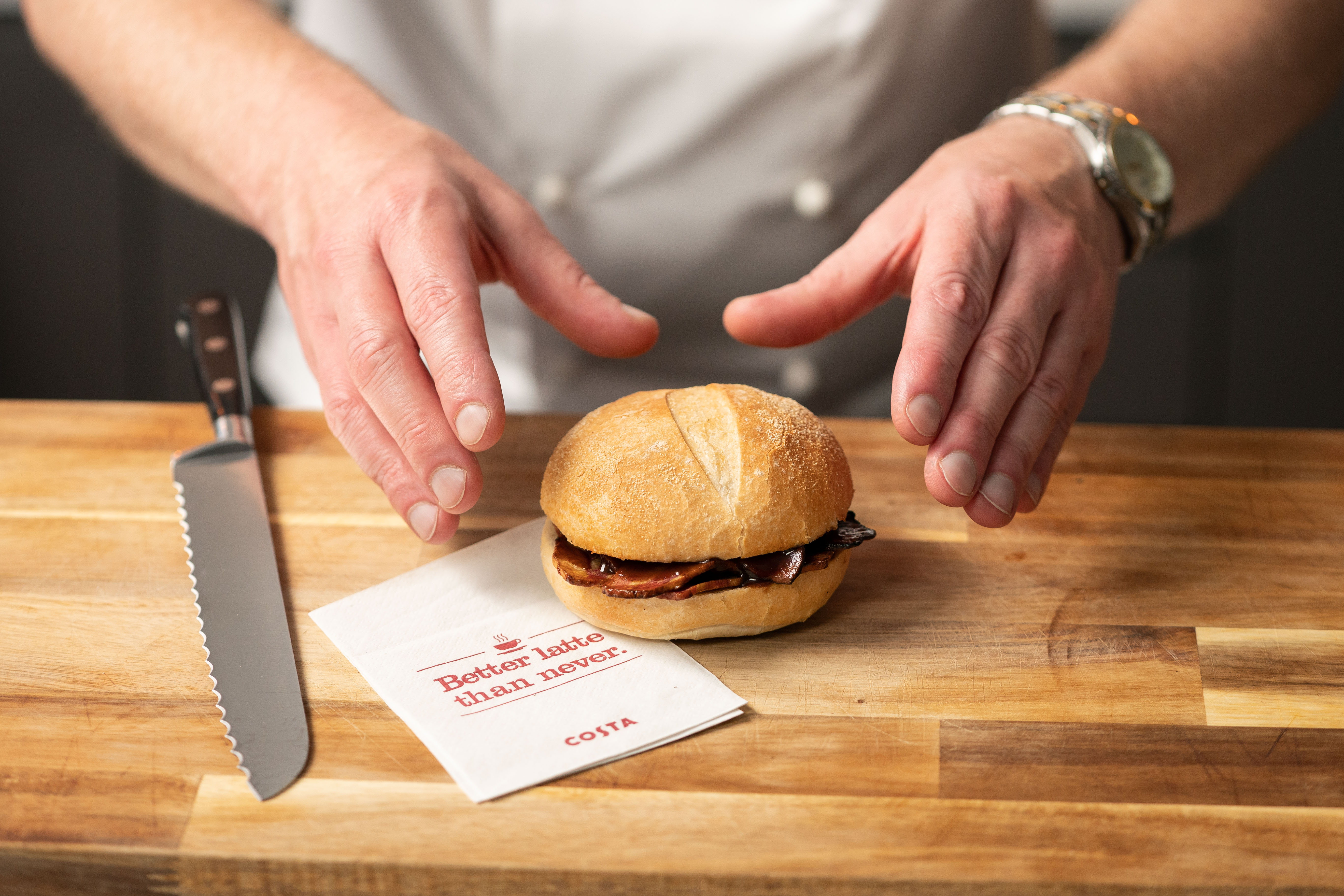 Gordon Ramsay promotes veganism
The new vegan bacon bap campaign comes at a time when Ramsay himself is starting to warm up to veganism. Previously, Ramsay made himself out to be one of the biggest critics of veganism. He would frequently joke about vegans and once stated that he was allergic to them.
Earlier this year, Ramsay welcomed the first vegan contestant, Josie Clemens, to Season 20 of his cooking reality show, Hell's Kitchen. Michigan-born Clemens was invited onto the show after she connected with Ramsay on social media, where she tweeted "When are you going vegan, mate?" at him.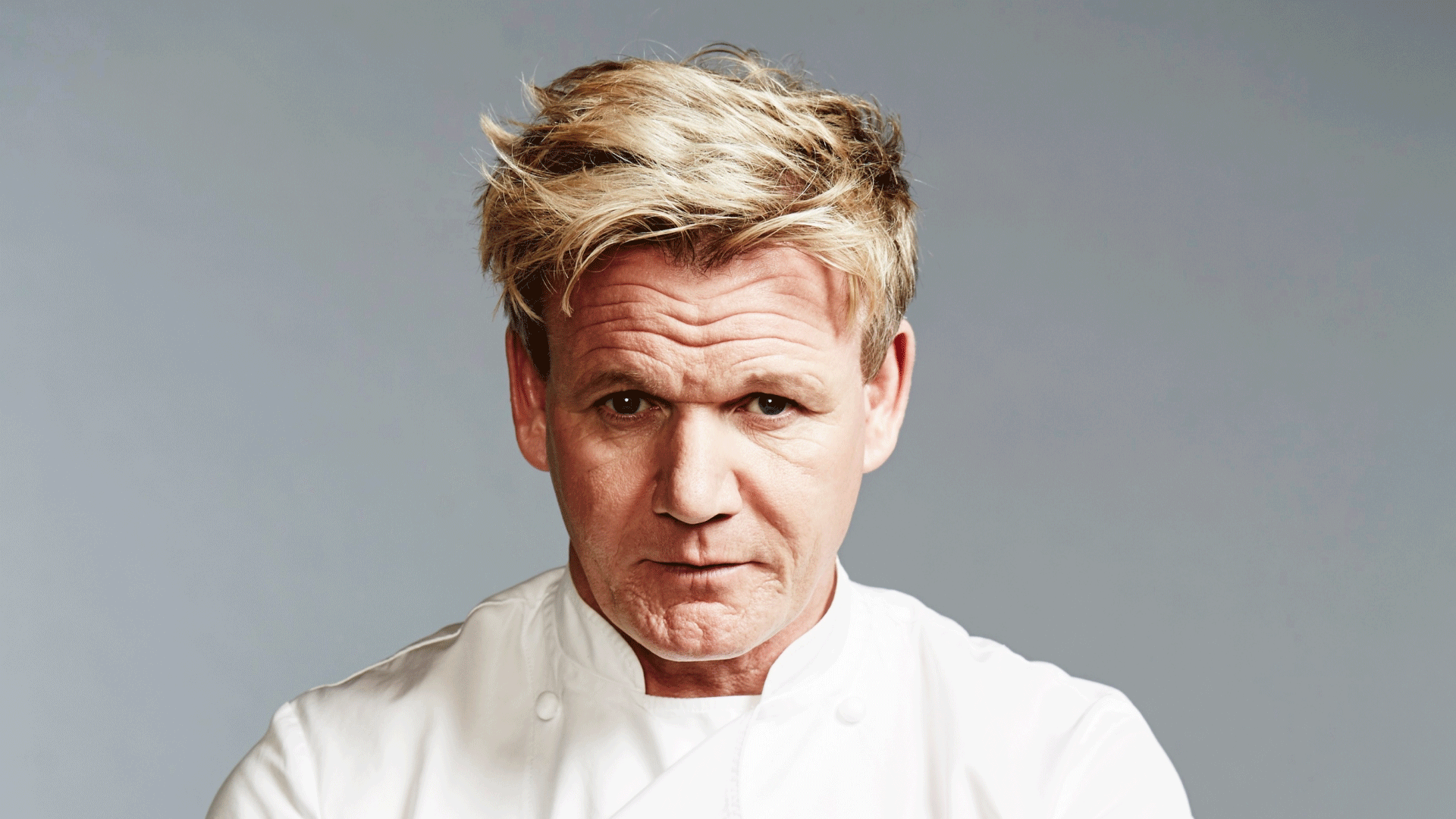 While the fake Ramsay is the face of Costa's new vegan bacon sandwich, the real Ramsay is actually a spokesperson for a different vegan campaign. In July, the acclaimed chef partnered with vegan brand Silk to promote its oat milk. Ramsay promoted the campaign on social media, explaining that he is becoming a fan of the plant-based lifestyle. "Well, it took my kids getting on me, but now I really enjoy cooking more plant-based dishes at home and in my restaurants," Ramsay said. "Let me tell you, I know greatness when I taste it, and I am loving Silk Oatmilk for both sweet and savory recipes."
The world renowned chef has also started adding vegan options to his London-based restaurant and sharing vegan recipes on social media. Last month, Ramsay shared a new recipe for vegan bacon on a TikTok video that involves combining marinated tofu and strips of rice paper and baking it in the oven. The video also shows Ramsay using the plant-based bacon on a vegan BLT sandwich. Ramsay spreads vegan basil aioli on toasted bread, tops it with lettuce, tomato, the vegan bacon, avocado, and another slice of toasted bread. "I'm turning vegan," Ramsay says at the end of the video, "for lunch."