World-renowned conservationist Jane Goodall recently signed on to narrate Meat the Future, a new film about cultivated (also known as "cultured" or "cell-based") meat. Directed by award-winning filmmaker Liz Marshall—who also created animal-rights film Ghosts in Our Machine—the documentary follows cultured-meat company UPSIDE Foods (formerly Memphis Meats) as it works on its mission of making traditional animal agriculture obsolete. Founded by cardiologist Uma Valeti, UPSIDE uses a small amount of animal cells and grows them in a bioreactor. The result is real, sustainable meat that is indistinguishable from its traditionally raised (and slaughtered) counterpart.
Meat the Future followed UPSIDE over the course of five years, from its first cultivated meatball that cost $18,000 to produce to a chicken fillet and duck a l'orange it made for half the cost, in an effort to illustrate how the next agricultural revolution is taking shape. "Over five years, our lens was situated at the forefront of a historic and hopeful movement of change," Marshall said in a statement. "What the future holds for cultivated meat is unclear, but I believe its revolutionary journey into the world will stand the test of time."
The film premiered at a special presentation at the 2020 Hot Docs Film Festival in Canada and its worldwide sales rights (outside of Canada) are represented by MetFilm Sales. Since its Canadian premiere, Meat the Future has been updated for world distribution to include breaking news, music from Moby (who just signed on as an executive producer) and narration from Goodall.
Jane Goodall backs cultivated meat
Goodall has spent more than six decades working as a conservationist, primarily in the field of ethology. In recent years, the 87-year-old activist has voiced her support for projects that put the environment as top priority. With the upcoming COP 26 conference in Glasgow, United Kingdom, Goodall is promoting Meat the Future to present cultivated meat as one solution to traditional animal agriculture, which is responsible for 14.5 to 16.5 percent of all anthropogenic greenhouse gas emissions.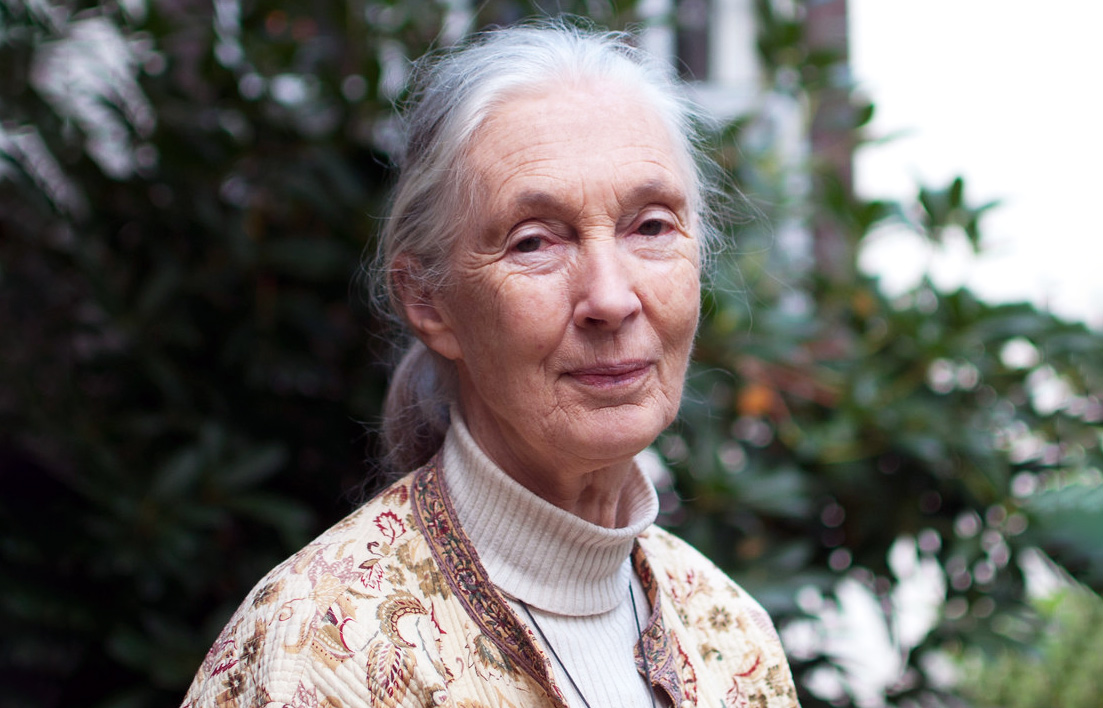 "I'm excited about the documentary because it is solution-focused," Goodall said in a statement. "The film proposes a way forward, to reduce methane, to reduce water and land use, to lessen the suffering of animals, and to prevent future viral outbreaks. I hope it sparks your imagination and inspires change."
In addition to Goodall, musician and longtime vegan Moby got behind Meat the Future to bring its message to a wider audience. "I'm very happy and proud to announce that I am an Executive Producer of the documentary Meat the Future, by award-winning writer-director Liz Marshall," Moby said in a statement. "It's about the remarkable development of cultivated meat, which can help us save the only home that we have in our fight against climate change."
Meat the Future is available to stream for free for Canadian residents. The documentary will be available to stream on demand in the United States and select territories on April 5.
Bringing cultivated meat to the masses
Currently, the only country in the world that has granted regulatory approval for cultivated meat is Singapore—which allowed the sale of Eat Just's cell-based chicken late last year. However, as the technology continues to advance and companies worldwide are ready to begin commercializing their products, more governments are expected to follow—a welcome move that would come at a great benefit to the environment. Compared to animal agriculture, cultivated meat production reduces land use by 95 percent, climate change emissions by 74 percent to 87 percent, and nutrient pollution by 94 percent.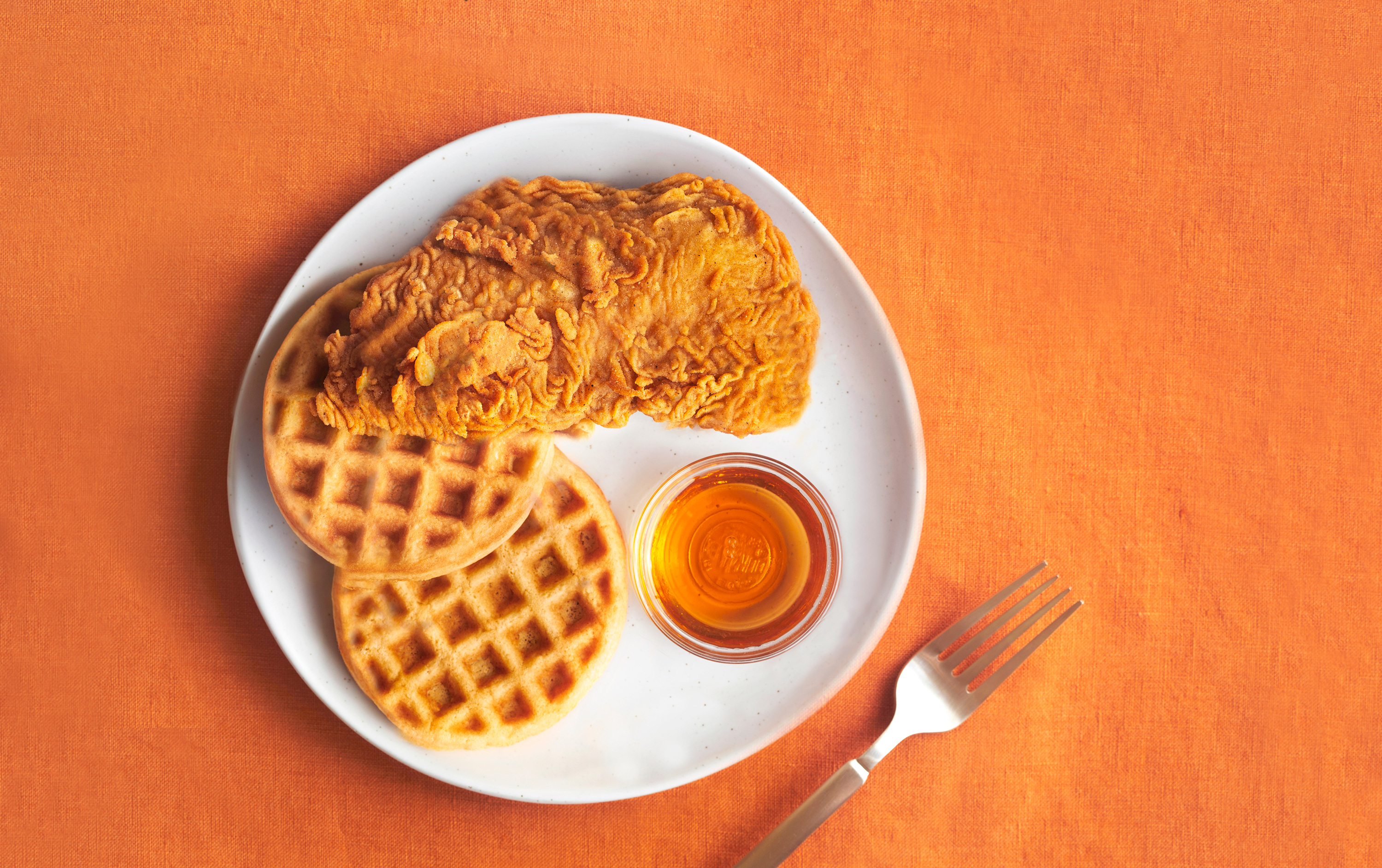 The film's subject, UPSIDE, secured $161 million in a Series B funding round in January 2020, the largest investment ever made in the burgeoning cell-based meat industry. This year, the startup also signed its first chef partnership with Dominique Crenn—the first woman in the United States to ever be awarded three Michelin stars. Pending regulatory approval, Crenn is eager to put UPSIDE's cell-based chicken on the menu of her San Francisco restaurant Atelier Crenn, where she has not served meat since 2018.
Vegan films fight climate change
Another celeb-backed film, Eating Our Way to Extinction, made its one-day global premiere on September 16. Narrated by Titanic star Kate Winslet and backed by her co-star and environmentalist Leonardo DiCaprio (who recently invested in two cell-based meat companies), the film presents the devastating effects of animal agriculture on the people who experience climate change first hand.
The release of Eating Our Way to Extinction is also timed to precede the COP26 conference in November in an effort to persuade world leaders to include animal agriculture in all talks about the climate crisis. A number of global campaigns, including #CowIntheRoom—a campaign led by Humane Society International and backed by celebs such as Billie Eilish, Joaquin Phoenix, and Moby—have popped up to assure that this year's pivotal climate discussions include the devastating effects animal agriculture has had on the planet.
For more about vegan documentaries, read:
Vegan Film Wins British Academy Award
Earthlings Filmmaker Debuts Documentary About Slain Activist Regan Russell
New Vegan Film Examines Intersection of Diet, Poverty, and Systemic Racism