New York-based Atlast Food Co.—a subsidiary of biotechnology company Ecovative Design—just signed a deal with Whitecrest Mushrooms Ltd. to produce MyBacon (its vegan mushroom bacon) at a commercial scale. Located in Ontario, Canada, the farm will use Atlast's AirMycelium technology to fine-tune the environmental factors around growing mycelium—the fast-growing root systems of mushroom—to produce whole-cuts of vegan bacon.
"After more than a decade of experience growing and producing the highest quality gourmet mushrooms, we're excited to leverage our expertise in the new market of alternative proteins," Murray Good, owner and president of Whitecrest Mushrooms, said in a statement. "This partnership has given us new opportunities to innovate in an entirely new landscape while keeping sustainability at the core of our practice."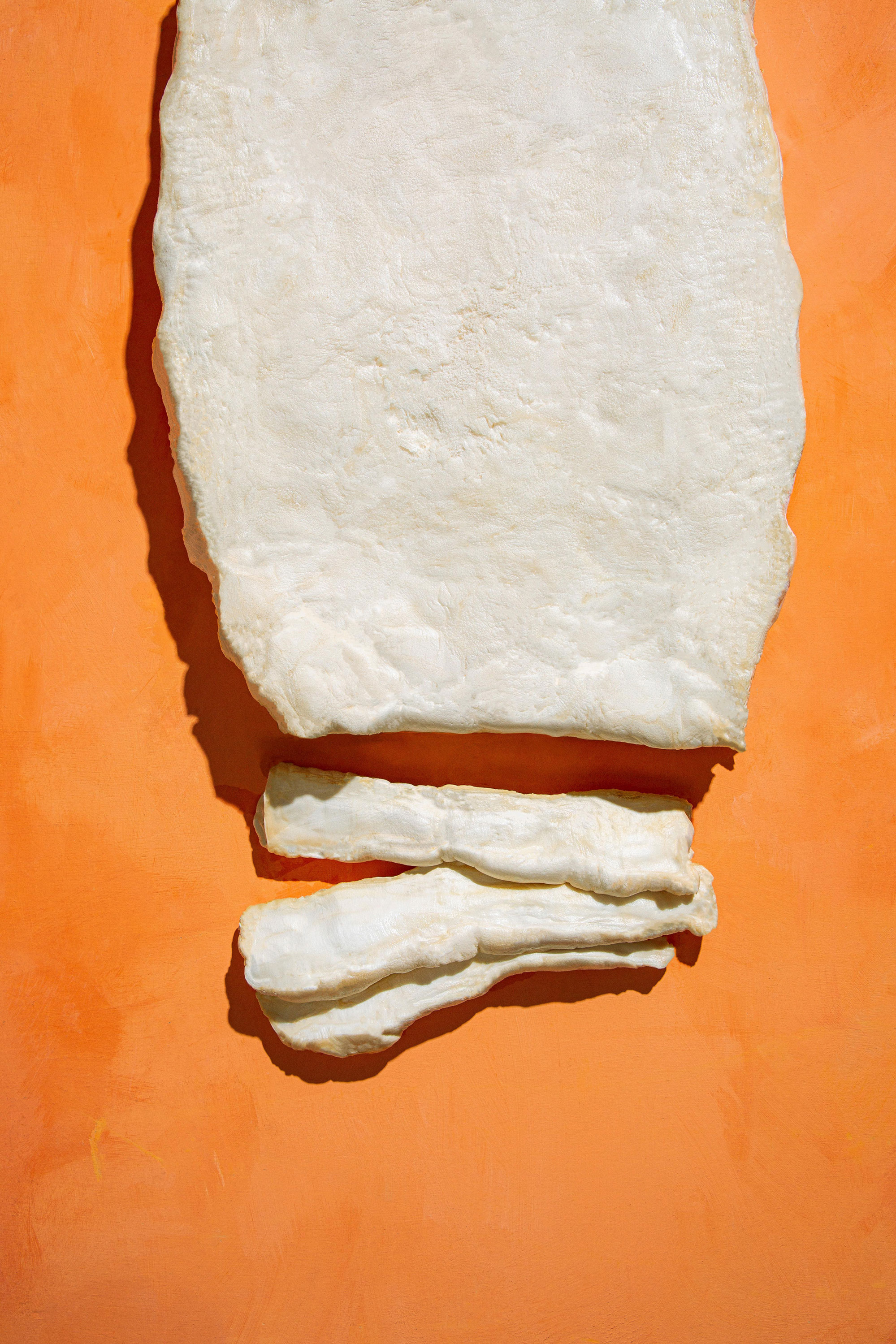 Whitecrest will use its mushroom-growing expertise along with Ecovative's infrastructure to build a farm that will grow the mycelium base for Atlast's vegan bacon (which it calls "mushroom belly"). To create the final product, the mycelium will then be brined and sliced into whole cuts of vegan meat that offers a multi-sensory experience with the same sear, sizzle, chew, and fattiness of animal meat.
"Our partnership with Whitecrest and Ecovative will bolster the growth of Atlast to address the critical needs of an expanding alternative-meat market," Steve Lomnes, Chief Operating Officer of Atlast Food Co., said in a statement. "It will not only enable us to put more MyBacon strips onto the plates of consumers but unlock a sustainable solution to producing food in a way that is beneficial to our entire ecosystem."
Atlast is using the $40 million it raised in funding last year and its partnership with Whitecrest to greatly expand the distribution of MyBacon, which is currently only available at Honest Weight Food Co-op in Albany, NY.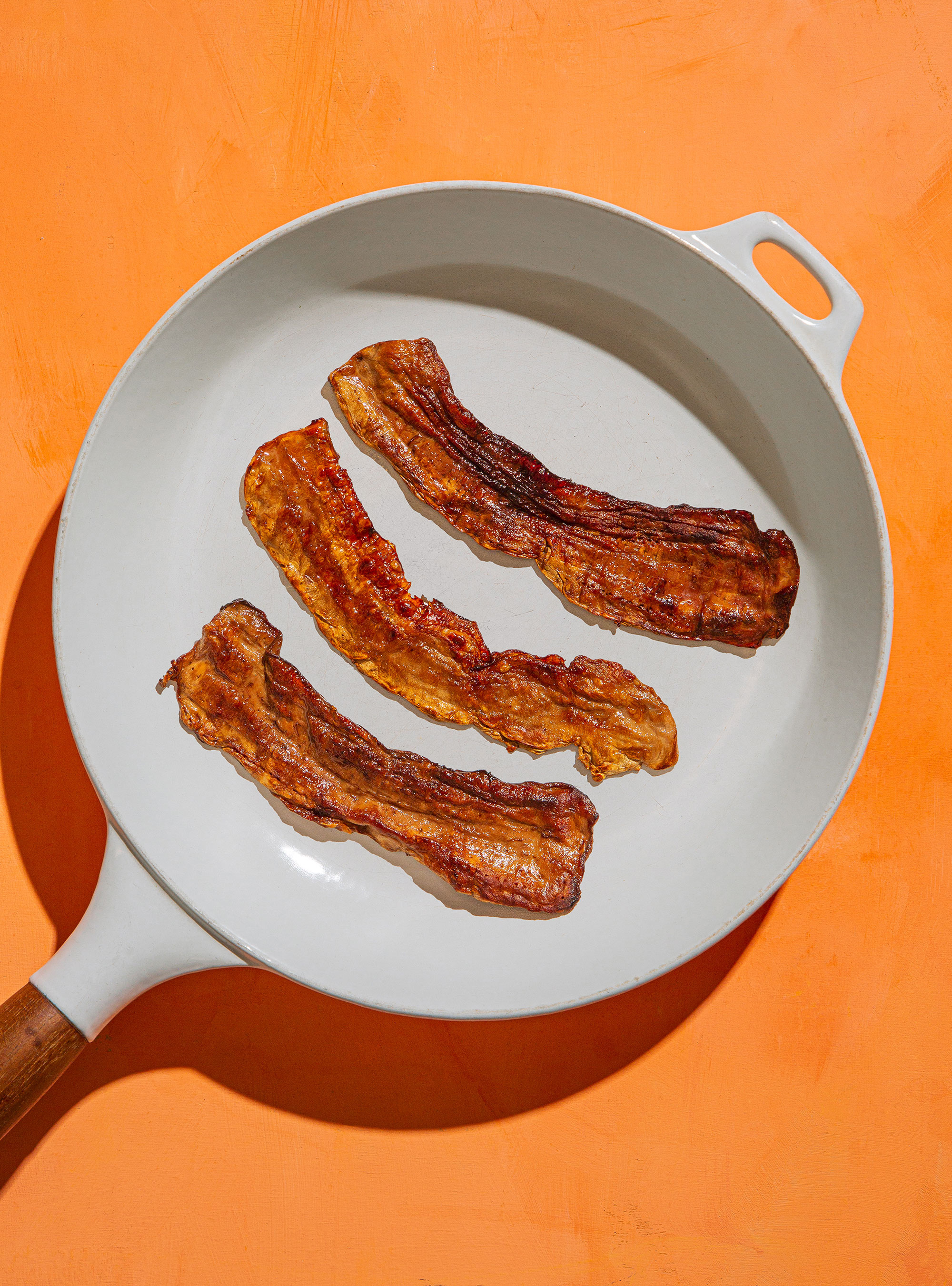 Growing whole-cuts of vegan bacon from mushrooms
The process of raising pigs for bacon is not only cruel to animals and environmentally damaging but is also wildly inefficient. It takes approximately six months to grow a pig to slaughter weight and one pig yields only 16 pounds of bacon.
With Atlast's new partnership with Whitecrest, 3 million pounds of vegan bacon can be produced on less than one acre of land—a much higher, faster yield with no need to torture animals for bacon. Also, cultivating bacon in this way eliminates the problem with pig waste, which many factory farms store in fetid lagoons or pump through the air, which leads to respiratory health problems for surrounding communities.
"Atlast began as a question on how to disrupt factory farming and help alleviate the climate crisis, and we found the solution waiting for us in nature," Eben Bayer, co-founder and CEO of Ecovative and Atlast, said in a statement. "By growing mycelium, we produce food in a climate-conscious way that doesn't compromise on taste. Now more than ever, Spaceship Earth needs more plant-based food options. Partnering with Whitecrest Mushrooms allows us to meet those growing needs."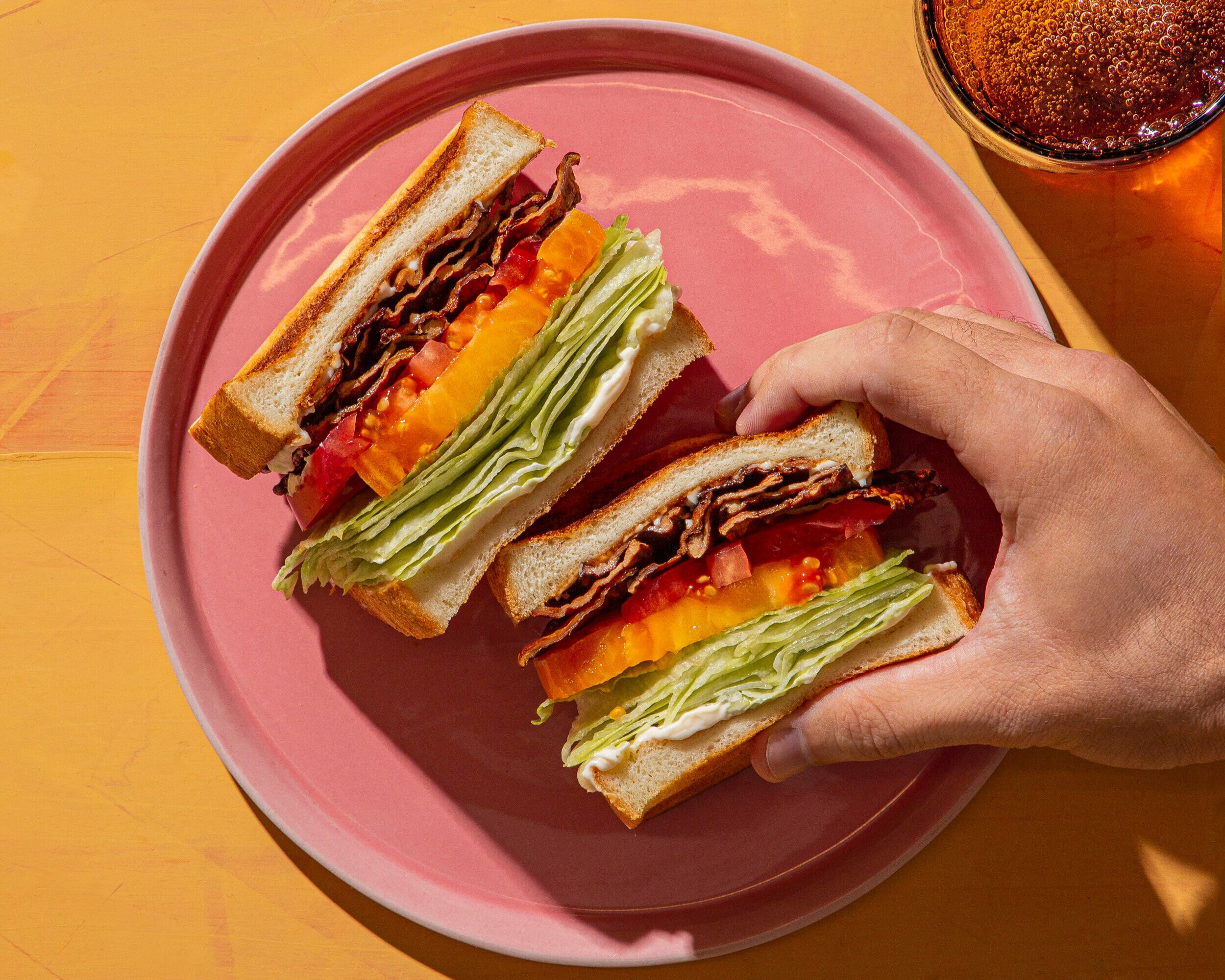 Back home in New York's Hudson River Valley, Atlast is also building the world's largest vertical mycelium farm. Its affiliate company Ecovative—which raised an additional $60 million last year—is working to bring innovative mycelium-based solutions to several industries, including food, packaging, and textiles.
For more about vegan bacon, read:
9 Vegan Bacon Brands for Breakfast, Lunch, and Dinner
Gordon Ramsay Just Dropped a Crispy Vegan Bacon Recipe on Tiktok
Why Former Dunkin' CEO David Hoffmann Is Investing in Vegan Bacon