This week, Mercedes-Benz debuted its latest electric vehicle concept car that features an animal-free interior made from mushroom and cactus leather, bamboo, and bio-based vegan silk. The Mercedes-Benz VISION EQXX has reduced its carbon footprint by 50 percent by removing leather altogether and replacing it with a mix of sustainable materials.
Unveiled at the Consumer Electronics Show in Las Vegas, NV, the VISION EQXX features two types of vegan leather. Its seats, middle console, and steering wheel are upholstered with Desserto leather, which is made from the nopal (or prickly-pear) cactus. Bolt Threads' Mylo mushroom leather—created from mycelium, the fast-growing root systems of mushrooms—is also used on the seats. Both Desserto and Mylo materials were previously only seen in the fashion industry, where both companies have partnered with brands such as Adidas, Stella McCartney, Fossil, and H&M.
In addition to sustainable vegan leather, the VISION EQXX's interior carpets are made from 100-percent bamboo fiber, and its car door pulls are covered in Biosteel bio-based vegan silk made by AMSilk—a first for the auto sector. Additional recycled materials, including a polyester textile made out of recycled plastic bottles, are used on the outer steering wheel and interior door trim.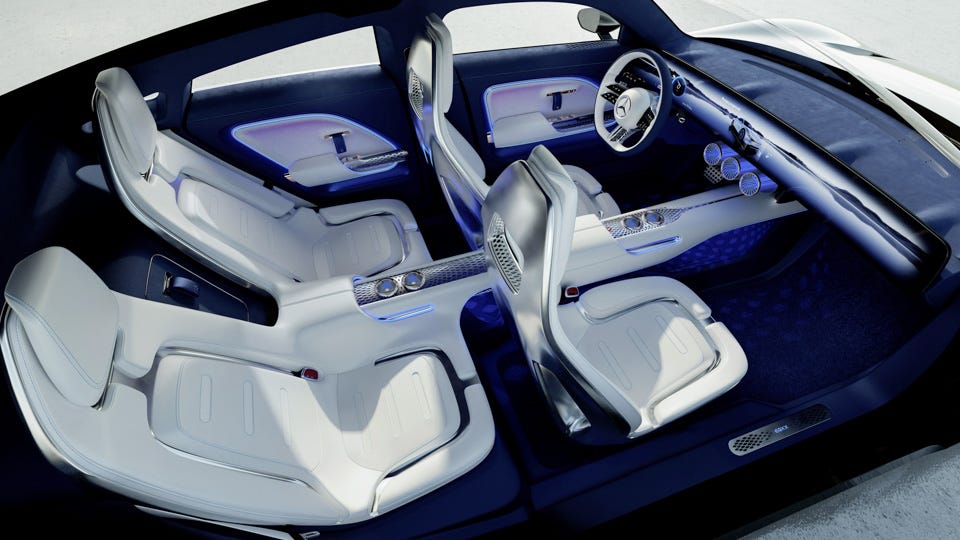 "We are extremely proud to partner with Mercedes-Benz on the technology programme VISION EQXX, providing sustainable interior design solutions from our best-in-class bio-based fibers," Ulrich Scherbel, Chief Executive Officer of AMSilk, said in a statement. "Amid a fresh wave of ambitious climate pledges, we are proud to be playing a leading role in providing solutions for a zero-waste future."
The coupe-like sedan, which is expected to be commercially available in 2024, features a highly aero-efficient design and a lighter, smaller battery pack than existing Mercedes electric vehicles. The car also has improved efficiency with 620 miles range per charge, and a roof covered with solar cells helps charge up a secondary battery powering ancillary vehicle systems.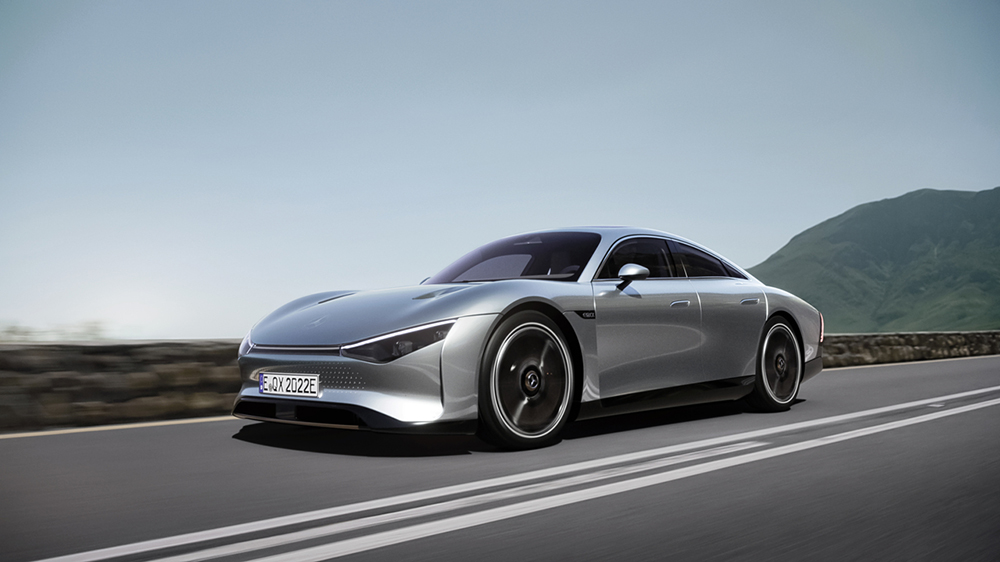 Automakers are moving away from leather
Mercedes-Benz joins other automakers moving away from leather interiors and toward more sustainable options. Last year, Volvo committed to setting a new animal-free standard in the industry, starting with its new C40 Recharge, an electric crossover coupe SUV that is fully leather-free. By 2030, Volvo aims to only sell electric cars made with leather-free interiors as part of its goal to become a circular business by 2040. In place of leather, the company is exploring a variety of animal-free materials such as Nordico, which is made from recycled material such as PET bottles, bio-attributed material from sustainable forests in Sweden and Finland, and corks recycled from the wine industry.
Other carmakers such as Audi, BMW, and Volkswagen have also explored leather-free concepts. Similar to Volvo, British car company MINI made a commitment last year to eliminate leather from its future models in a sustainability bid.
And what might be considered a leader in this area, back in 2015 Tesla began offering a "vegan ultra white" interior as a stock option in the Model X. By 2016, the company expanded the option to all of its models and began working on a leather-free steering wheel—the only part that could not previously be ordered leather-free. In 2019, Tesla removed the last bit of cow hide from the Model 3 steering wheel, resulting in a fully leather-free vehicle.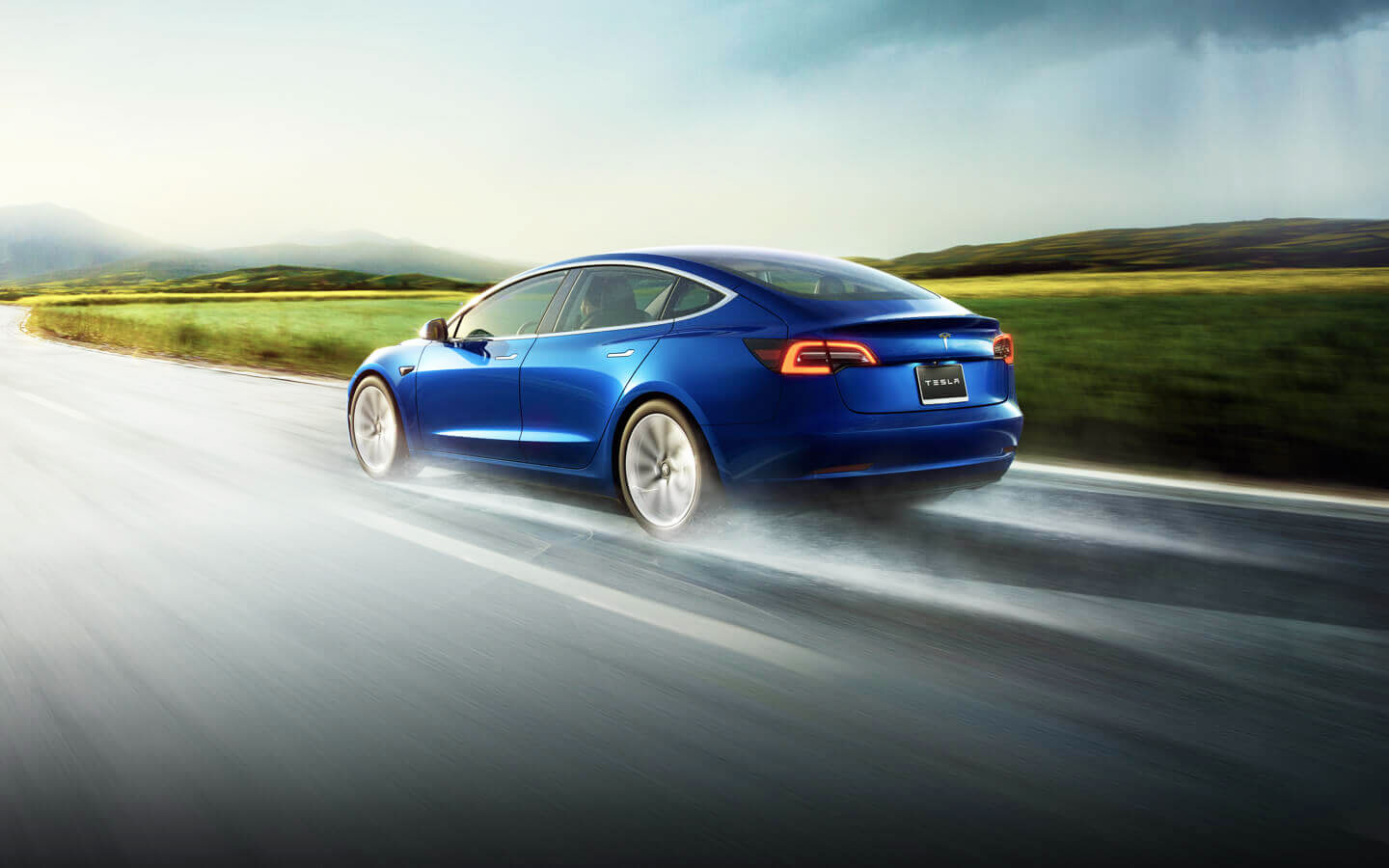 What are the most vegan-friendly car brands?
With consumers becoming aware of the positive impact vegan-friendly and sustainable materials have on the planet, many carmakers are now incorporating alternatives to elements of vehicles previously upholstered using animals. According to a new study by UK car dealership Dick Lovett, car brand Ford currently offers the highest number of luxury vegan-friendly car models with 28 options. The latest models of the Ford Fiesta all come with non-leather seats as a standard and the leather steering wheel can be replaced with a non-leather alternative upon request, while the Ford Mustang Mach-E comes standard with all-vegan interiors, including a vegan steering wheel.
Also making the Top 10 is Mercedes-Benz, with a total of 13 models with vegan-friendly attributes. The B-Class, A, CLA Coupé, CLA Shooting Brake and V-Class all come with a vegan interior as standard. The AMG GLB 35 is available to be requested with a choice of either Mercedes' Artico vegan leather or Dinamica vegan suede.
For more on vegan cars, read:
Volvo Commits to Setting New Animal-Free Standard, Starting With Leather
All Future MINI Car Models to Go Leather-Free
Ford Debuts Vegan Mustang Model