San Francisco-based biomaterials startup MycoWorks plans to build its first full-scale mushroom leather production plant in Union County, SC, enabling the company to produce several million square feet of the innovative new material per year. MycoWorks will be investing $107 million to establish operations in Union County, including creating 400 new jobs.
Slated to be operational in 2023, the new facility is modeled after the company's semi-automated pilot plant in Emeryville, CA, which produced over 10,000 trays of the mycelium mushroom roots used to make the material, demonstrating the scalability of MycoWorks's patented mushroom leather-making process. One tray of mycelium is equivalent to half an animal hide in traditional leather-making.
Founded in 2013, MycoWorks's leather-like Fine Mycelium materials and platform, including its flagship product Reishi, are made from the fast-growing root systems of mushrooms. The startup's patented process produces the natural material with the performance of traditional animal leathers and lower environmental impact. But, unlike animal skin, it can be made to order and to the exact specifications of fashion and luxury brands wanting to use the material.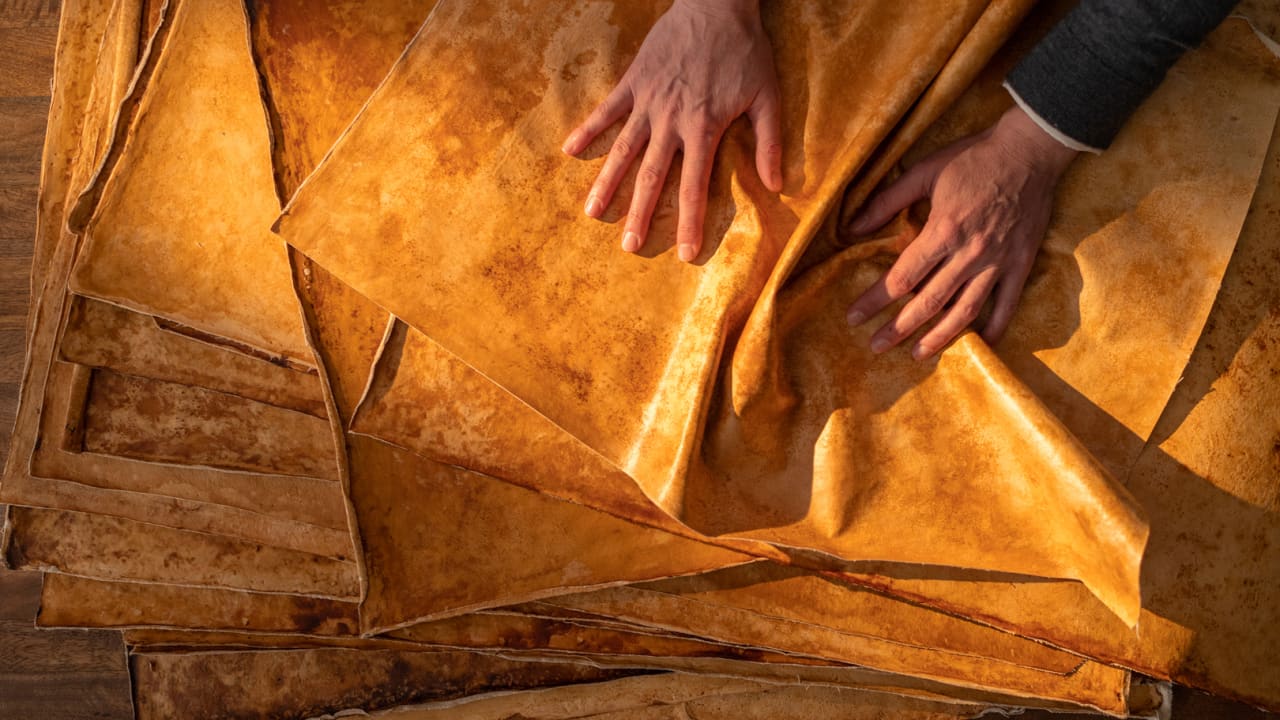 Vegan mushroom leather leads materials revolution
MycoWorks's move to scale up its production in South Carolina comes after a successful $125 million Series C funding round, led by Prime Movers Lab. While the startup is using most of the funds to build the new facility, the financing will also support the expansion of the company's team and continued research and development to improve its mushroom leather platform.
"What MycoWorks has achieved with its Fine Mycelium platform is not just a breakthrough, it is a revolution for industries that are ripe for change," David Siminoff, General Partner at Prime Movers Lab, said in a statement. "This opportunity is massive, and we believe that unrivaled product quality combined with a proprietary, scalable manufacturing process has MycoWorks poised to serve as the backbone of the new materials revolution."
The new production plant will enable MycoWorks to meet the growing demand for the company's materials. Last year, MycoWorks began its first partnership with luxury brand Hermès, applying its customized Sylvania material to the Hermès Victoria bag. As it moves into mass production, MycoWorks plans to announce more high-profile brand collaborations in the coming year across a range of price points.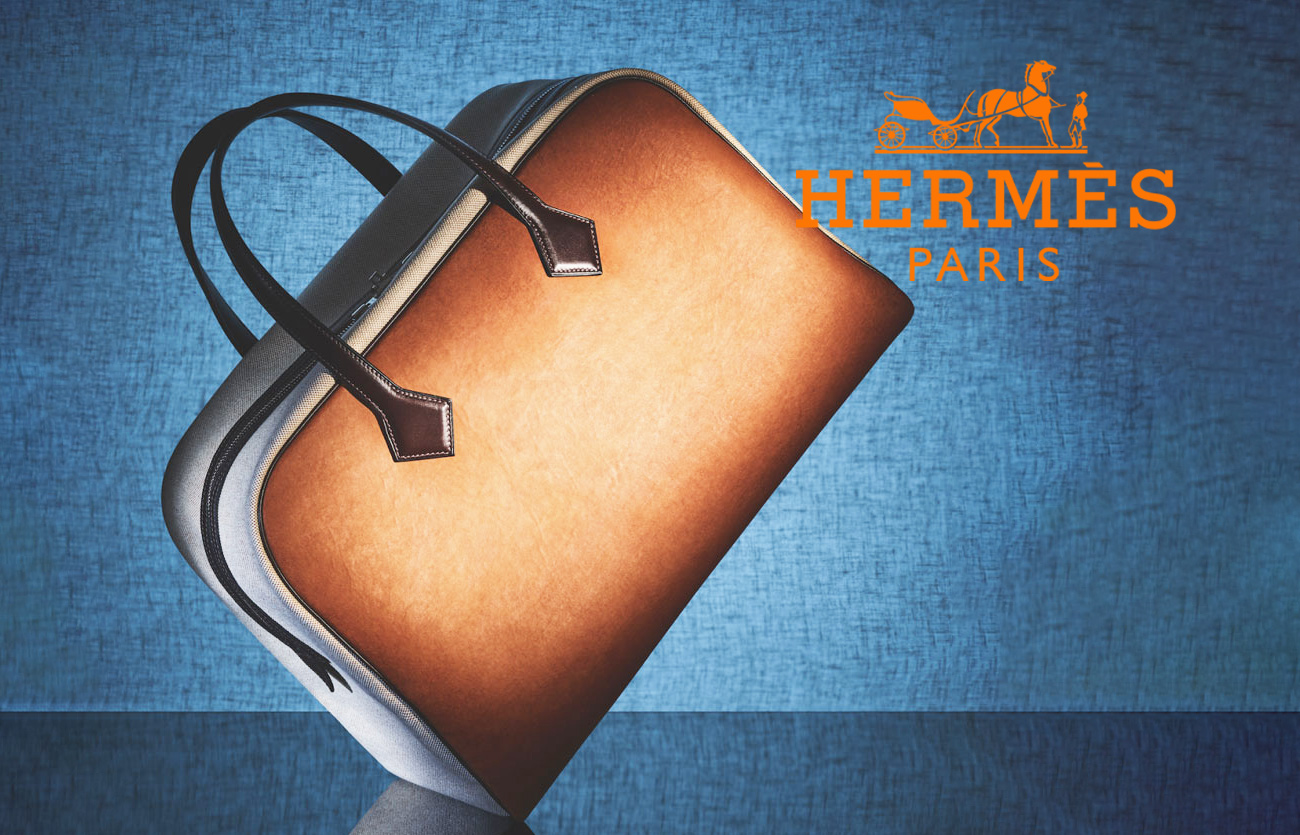 More brands are getting in on mycelium
The mushroom leather sector is not without competition, and big brands are taking notice. Startup Bolt Threads creates a similar vegan leather from mycelium it calls "Mylo" and has partnered with a group of brands to get it to market. Eco-conscious designer Stella McCartney works exclusively with Bolt Thread's Mylo mushroom leather, and debuted the first mushroom-leather pants and handbag last year. Adidas is also working with Bolt Threads to create new and classic sneaker styles made from its sustainable material.
Athletic apparel retailer Lululemon's new concept yoga mat is made entirely from Mylo, and the vegan mushroom leather is included in two bags. "Sustainable innovation will continue to play a key role in the future of retail and product, and for us, leveraging a material like Mylo demonstrates our commitment to creating a healthier environment through lower-impact products, while also giving us the ability to reimagine iconic pieces in our line through a sustainability lens," Sun Choe, Chief Product Officer at Lululemon, said in a statement.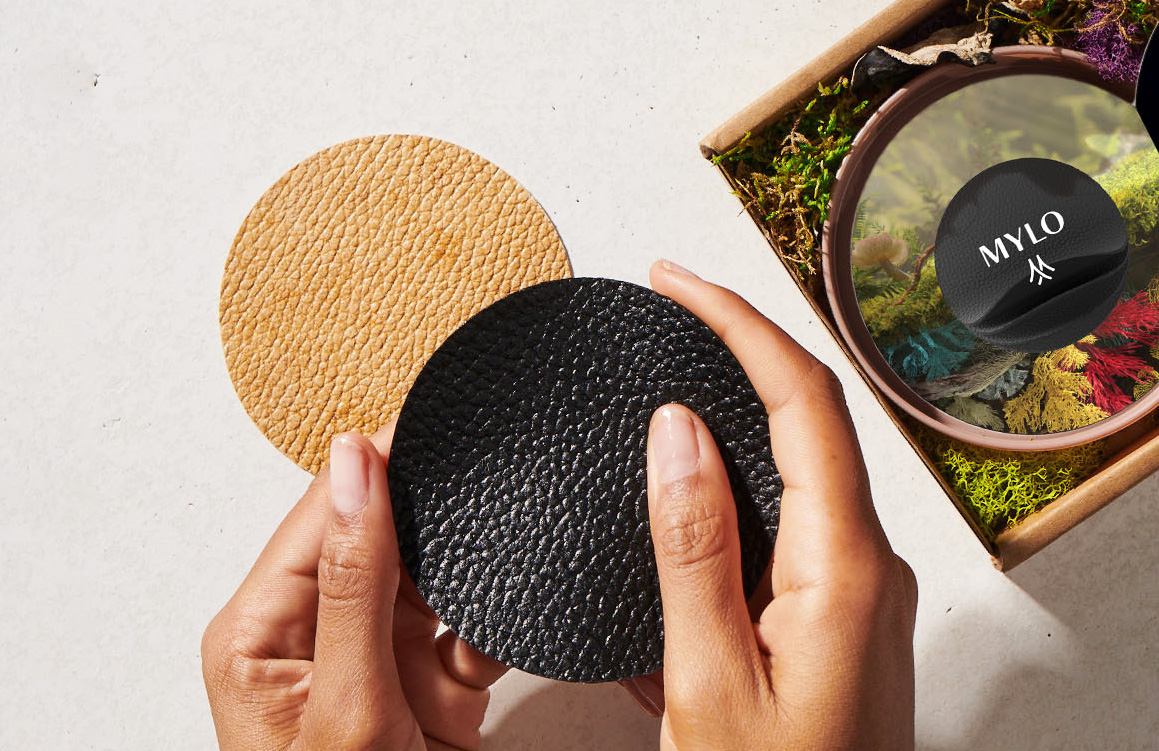 Additionally, VH Corp. (the parent company of fashion brands Calvin Klein and Tommy Hilfiger) and BESTSELLER (which owns 20 brands such as ONLY, JACK & JONES and VERO MODA) have joined forces with biotechnology company Ecovative to develop custom mycelium materials for the mass market.
For more than a decade, Ecovative has been producing mycelium materials for partners throughout North America, Europe, and Asia. Earlier this year, the company launched Forager Hides, a vegan leather based on Ecovative's second-generation mycelium materials, to help solve the sustainability challenges in the fashion industry.
For more on mushroom leather, read:
Adidas Unveils Stan Smith Sneaker Made From Vegan Mushroom Leather
Biotech Brand Debuts Vegan Mushroom-Leather Handbag
German Brand Develops Vegan Mushroom Shoe Line