Grocery stores to fast-food chains and white-cloth restaurants are adding vegan foods and plant-based dishes to meet increasing consumer demand. Despite this uptick in demand, government entities worldwide are set on making it increasingly difficult for plant-based brands to effectively market their products to consumers.
Last week, this debate was rehashed in Paris, France after Israel-based startup Redefine Meat's 3D-printed, whole-cut vegan steaks made their debut at the Paris location of Beefbar, a European restaurant chain.
This unveiling is part of Redefine Meat's strategic collaboration with Giraudi Meats, a restaurant operator and Europe's largest importer of high-end meats. Through this partnership, Giraudi Meats is poised to drive the rapid expansion of Redefine Meat's 3D-printed plant-based meat across Europe, starting with the vegan meat's commercial launch in France.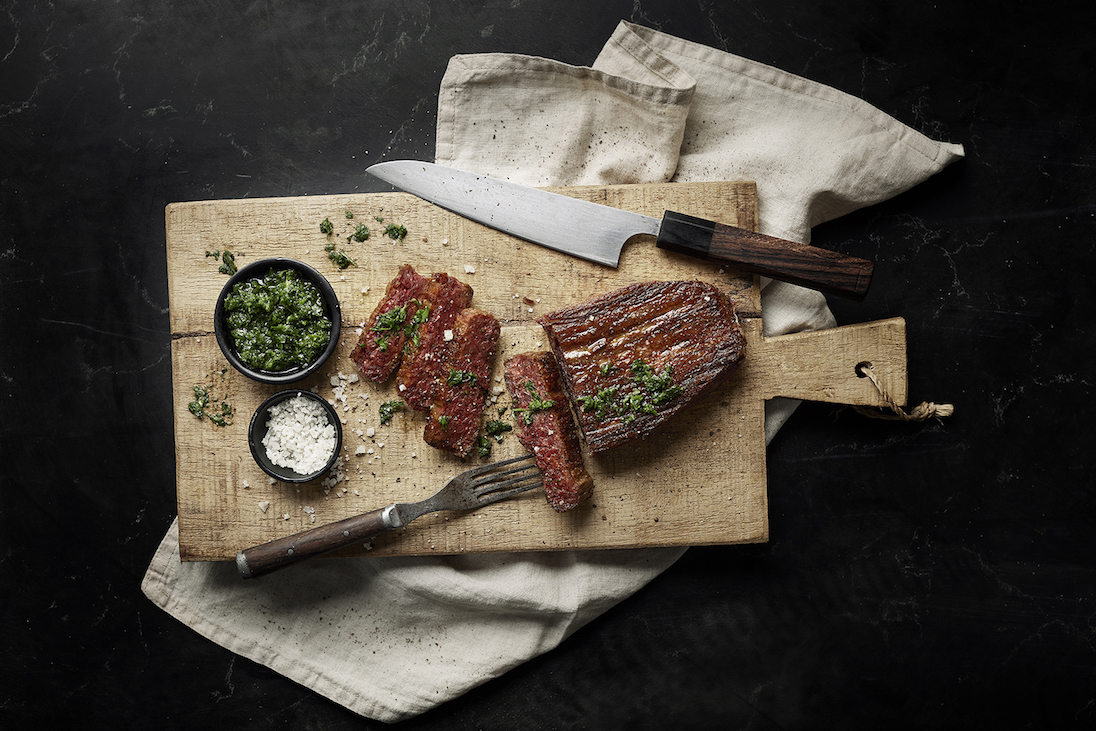 Redefine Meat
Despite this monumental moment, the French government could thwart efforts to make Redefine Meat, and vegan meat at large, more widely accessible.
French labeling laws target vegan products
The French government, with the backing of local farmers and the country's meat industry, recently tried to ban the use of meaty terms (such as "burger," "filet," "sausage," and more) in the marketing of vegan products, specifically on product labels.
Set to take effect this month, the ban was suspended by the country's highest administrative court because it failed to provide affected companies and brands with ample time to adapt to the new regulations.
Unfortunately, despite this so-called setback, the French Ministry of Agriculture and Food is reworking the ban and taking into consideration the court's concerns regarding providing companies sufficient time to adapt.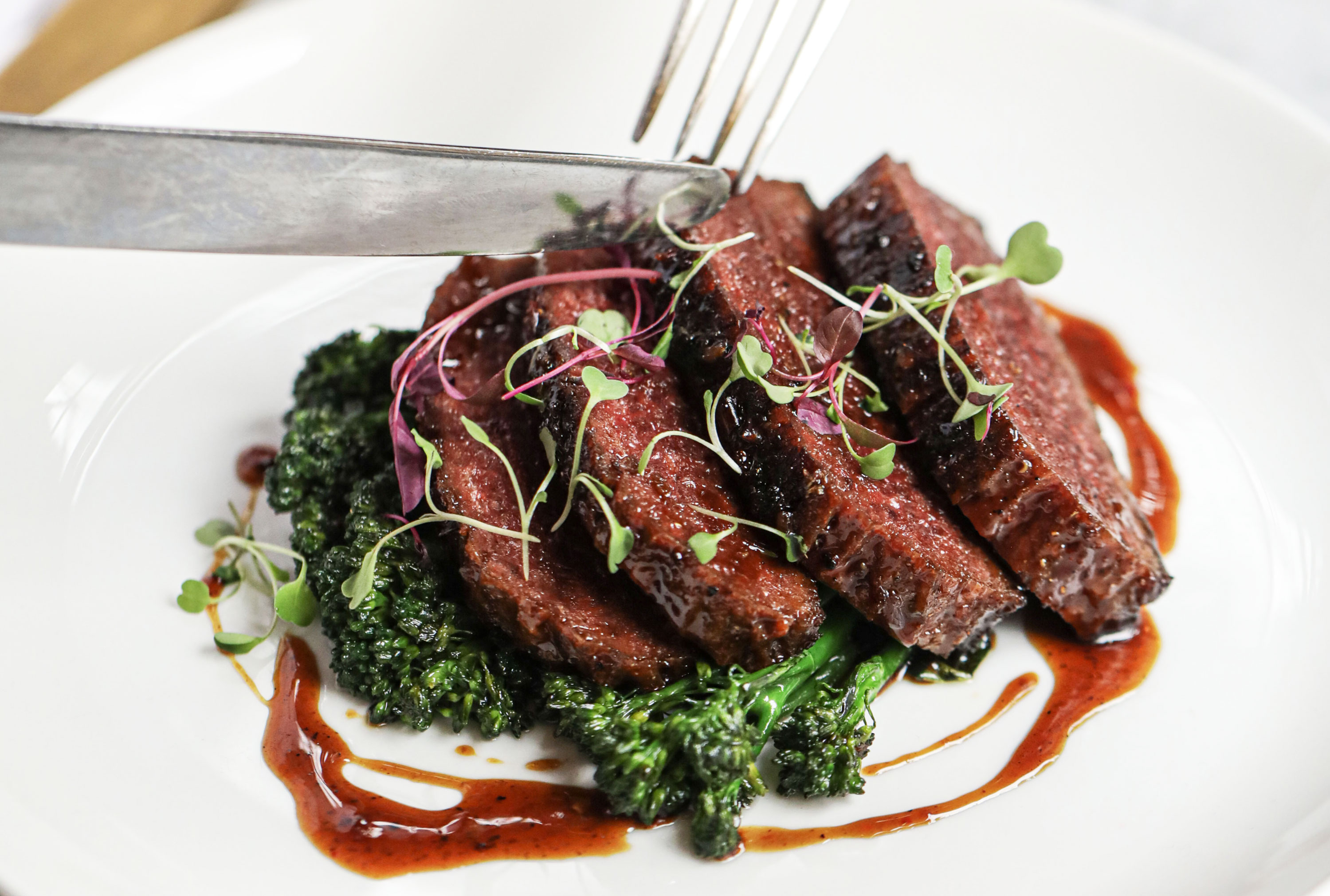 Redefine Meat
Will the updated ban apply only to consumer packaged goods (CPG), as we've seen in the US, or will vegan menu items also fall under the jurisdiction of the new French ban?
While the French Ministry of Agriculture and Food is yet to reveal details, if such a ban were to regulate how vegan menu items are labeled on restaurant menus, this could result in confusion among diners.
Vegan labels aren't confusing anyone
According to a 2020 empirical study published in the Journal of Animal and Environmental Law, using descriptors such as "burger," "beef," and "butter" in conjunction with "vegan" and "plant-based" aren't confusing to consumers.
In fact, the study found that avoiding—instead of including—such terms on vegan products would drive confusion. "Omitting words that are traditionally associated with animal products from the names of plant-based products actually causes consumers to be significantly more confused about the taste and use of these products," study author Jareb A. Gleckel, JD said in a statement.
"Together, the findings imply that legislation prohibiting companies from using words like 'beef' and 'butter' on their labels does not advance the government's interest in preventing consumer confusion," Gleckel said.
A study conducted by ProVeg International, an international organization advocating for plant-based diets, corroborates Gleckel's findings. The organization found that descriptors such as "vegan" and "plant-based," when used in conjunction with meaty terms such as "nuggets," don't result in confusion. In fact, a mere 3.6 percent of respondents surveyed revealed they had mistakenly purchased vegan nuggets when they intended to buy animal-based nuggets.
Who are labeling laws really protecting?
If consumers aren't confused by current vegan labels, why are government agencies increasingly passing laws banning the use of terms associated with animal-products from use on vegan products? If governments aren't trying to protect consumers, who are they hoping to protect?
In short, agricultural meat producers.
In the US, censorship laws similar to the proposed ban in France have passed in Mississippi, Louisiana, South Dakota, Arkansas, and more. Mississippi representative Jeff Knight, when discussing the need for a law prohibiting the use of terms like "vegan burgers," admitted he was looking out for the best interest of big agriculture."We're just trying to protect our product," he said.
In Louisiana, proponents of labeling laws have revealed similar truths. While enforcement of the state's labeling law was halted after vegan brand Tofurky successfully challenged the legislation in court, the law's sponsor—Representative Francis Thompson—admitted to designing the law in an effort to protect Louisiana's agricultural producers from increased competition from the plant-based meat industry.
Tofurky vs labeling laws
After challenging Louisiana's restrictive labeling laws, Tofurky took on the state of Arkansas and its unconstitutional meat labeling censorship law.
Initially filed in July 2019 by Animal Legal Defense Fund (ALDF), Good Food Institute (GFI), and the American Civil Liberties Union (ACLU), the lawsuit challenged the Arkansas law that would have made the use of meat terms on vegan products illegal.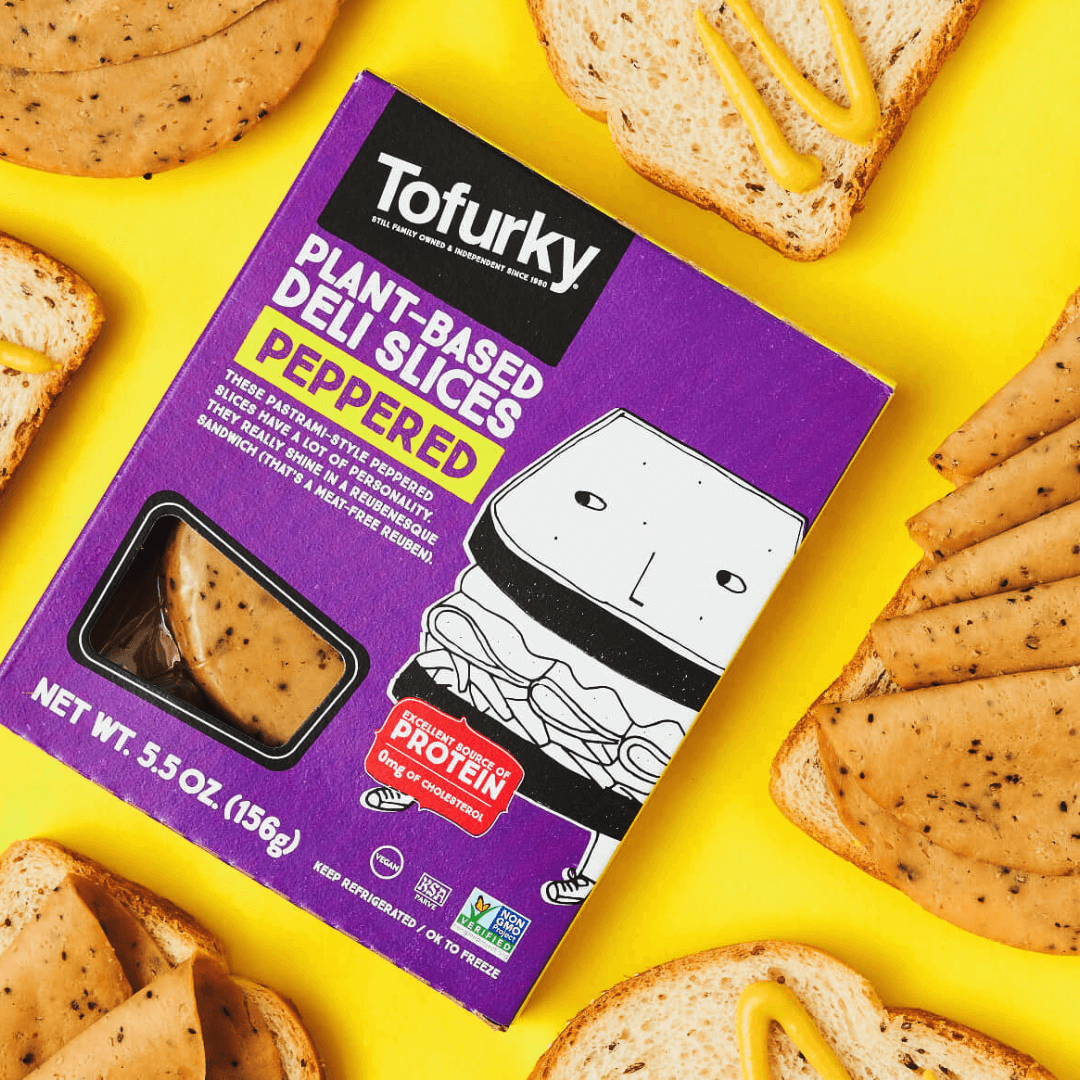 Tofurky
Companies that failed to adhere to the state's regulations would have faced fines of up to $1,000 for every vegan or cultivated meat product labeled with a "meat" term, even with proper modifiers such as "vegan," "veggie," or "plant-based."
In her order blocking the enforcement of the restrictive law, Judge Kristine G. Baker found that existing vegan product labels that reference their animal-based counterparts aren't confusing.
"The State appears to believe that the simple use of the word 'burger,' 'ham,' or 'sausage' leaves the typical consumer confused, but such a position requires the assumption that a reasonable consumer will disregard all other words found on the label," Baker said.
The judge also noted that Tofurky's "repeated indications that the food products contained in [Tofurky's product] packages contain no animal-based meat" were enough to dispel any consumer confusion.
Additionally, the judge asserted that the state of Arkansas had failed to provide evidence of "broad marketplace confusion around plant-based meat alternatives to bolster its claim."
For Stephen Wells, Executive Director of ALDF, the judge's ruling should serve as a wake up call to legislators across the country. "This should be yet another wake up call for legislators to stop putting animal agriculture's corporate interests in front of constituents' constitutional rights and the public's interests in protecting animals and the environment," Wells said in a statement. "The industrial animal agriculture industry goes to great lengths to deter and disadvantage innovative food producers that demonstrate an evolution of our food system is not only possible—it's profitable."
Animal agriculture profits from hiding the truth
The animal agriculture industry, known for spending millions of dollars lobbying against legislation that doesn't suit its interests, relies on hiding the truth about meat production from consumers—animal activists are helping unveil these realities.
Direct Action Everywhere activists Wayne Hsiung and Paul Pickelsimer recently faced prison time after rescuing two sick piglets from Smithfield Foods' Utah factory in 2017.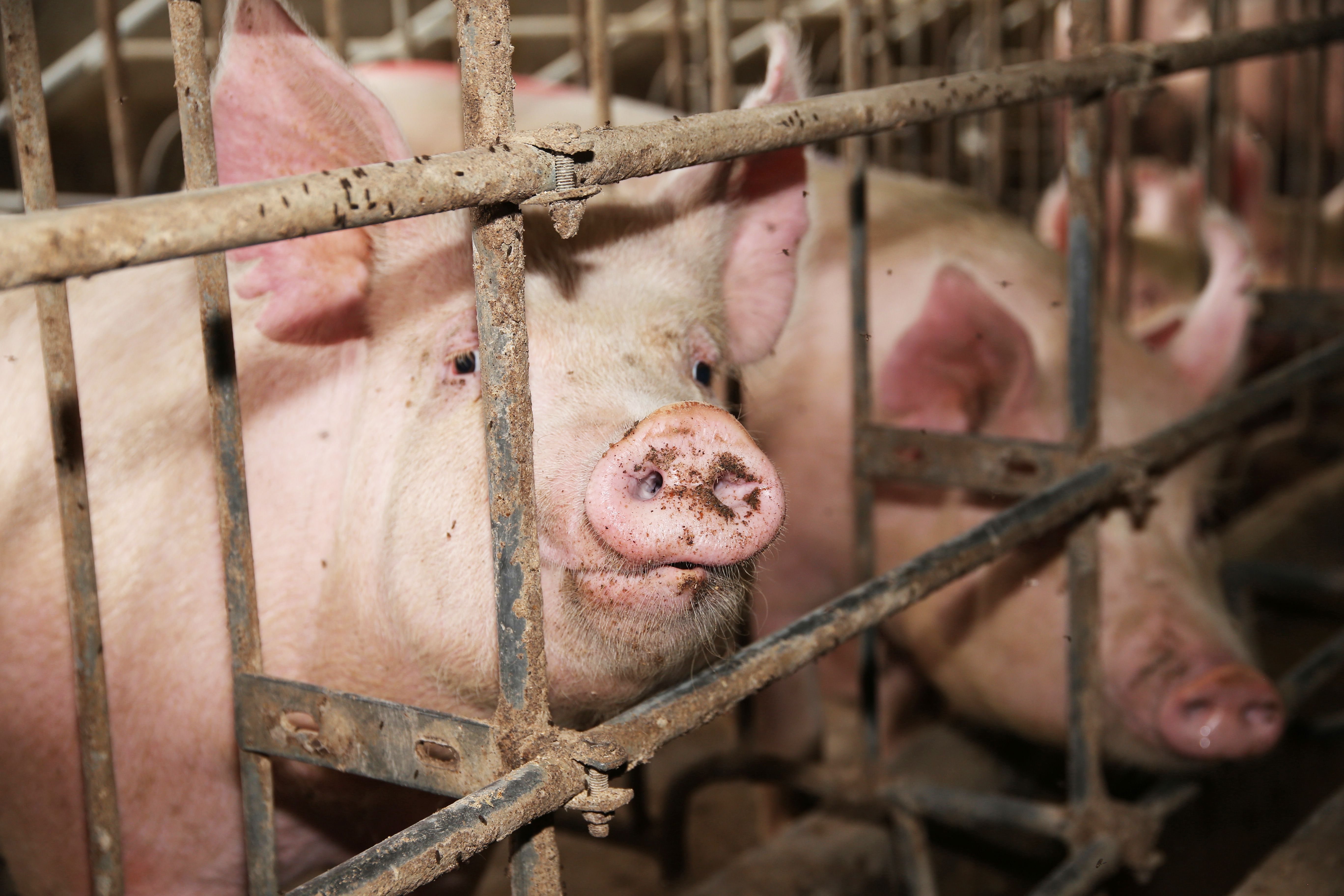 The two initially entered the factory farm to investigate if Smithfield had in fact stopped its cruel use of gestation crates as the company had publicly claimed. While there, they discovered that Smithfield was still using gestation crates despite publicly declaring they were no longer in use.
Hsiung and Pickelsimer faced up to five and a half years in prison each after burglary and theft charges were brought against them. After a lengthy battle, both activists were acquitted.
The revelations that came from Hsiung and Pickelsimer's rescue efforts prove that factory farms and the animal agriculture industry at large fail to be transparent with consumers. Legislators are focusing their efforts on labeling and censorship laws that only drive confusion while failing to hold big agriculture accountable.
If more people knew about the horrors of animal agriculture, maybe they'd be more inclined to eat vegan and drive down meat industry profits. Is this what big agriculture is truly protecting consumers from?
For the latest vegan news, read: