Changing a beloved dish or menu at an established restaurant is always risky business. But shifting the entire approach to the food served by taking animals off the menu at one of the world's best restaurants, one with three Michelin stars nonetheless? Now that takes courage.
This is what Chef Daniel Humm did when he reopened Eleven Madison Park last summer, transitioning a menu known for its smoked duck and other lavish animal-derived dishes to one that sets a new, plant-based normal for fine dining. While Humm kept milk and honey on the menu for coffee service, his vision for a more sustainable offering was a stark departure from the pre-pandemic Eleven Madison Park.
Eleven Madison Park
At the new iteration of the world-famous restaurant, plant-based dishes are as meticulous and delicious as their animal-based counterparts of the past. Since dropping animal products, Humm has turned to new techniques to bring novel experiences to the table, such as working with Brooklyn biotech company Kingdom Supercultures to create its signature sunflower butter with the magic of microbial fermentation.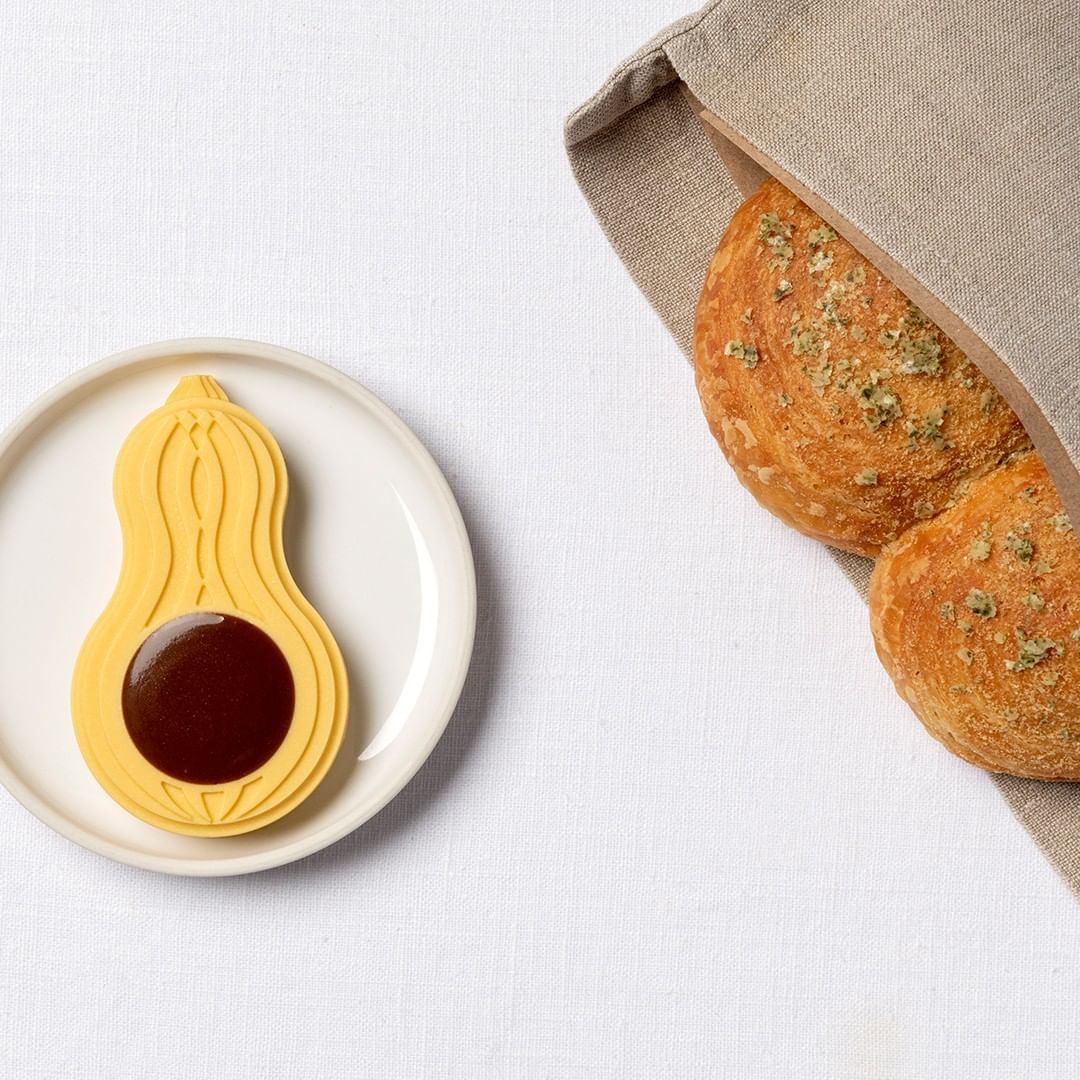 Evan Sung
A transition of this caliber stirred up a lot of questions: Is an entirely plant-based tasting menu worth the $335 per person price tag? Could a plant-based Eleven Madison Park retain the three Michelin stars awarded to it when animals were still part of the menu?
Eleven Madison Park: the first vegan restaurant with three Michelin stars
While the former question is up for debate, the latter was answered this week when the Michelin Guide announced that Eleven Madison Park would retain its three Michelin stars—making it the first plant-based restaurant in the world to hold them.
"We took the jump to transform Eleven Madison Park into a plant-based fine-dining restaurant knowing in our hearts that this is what we believed in," Humm said.
"Last night, we were honored to be awarded three Michelin stars for the 11th year in a row," Humm and his team posted to Instagram. "I am so beyond grateful to the team that's with us here now and every member who contributed through its nearly 25-year history. We are also grateful to our guests and partners who believed in our vision and encouraged us to push harder."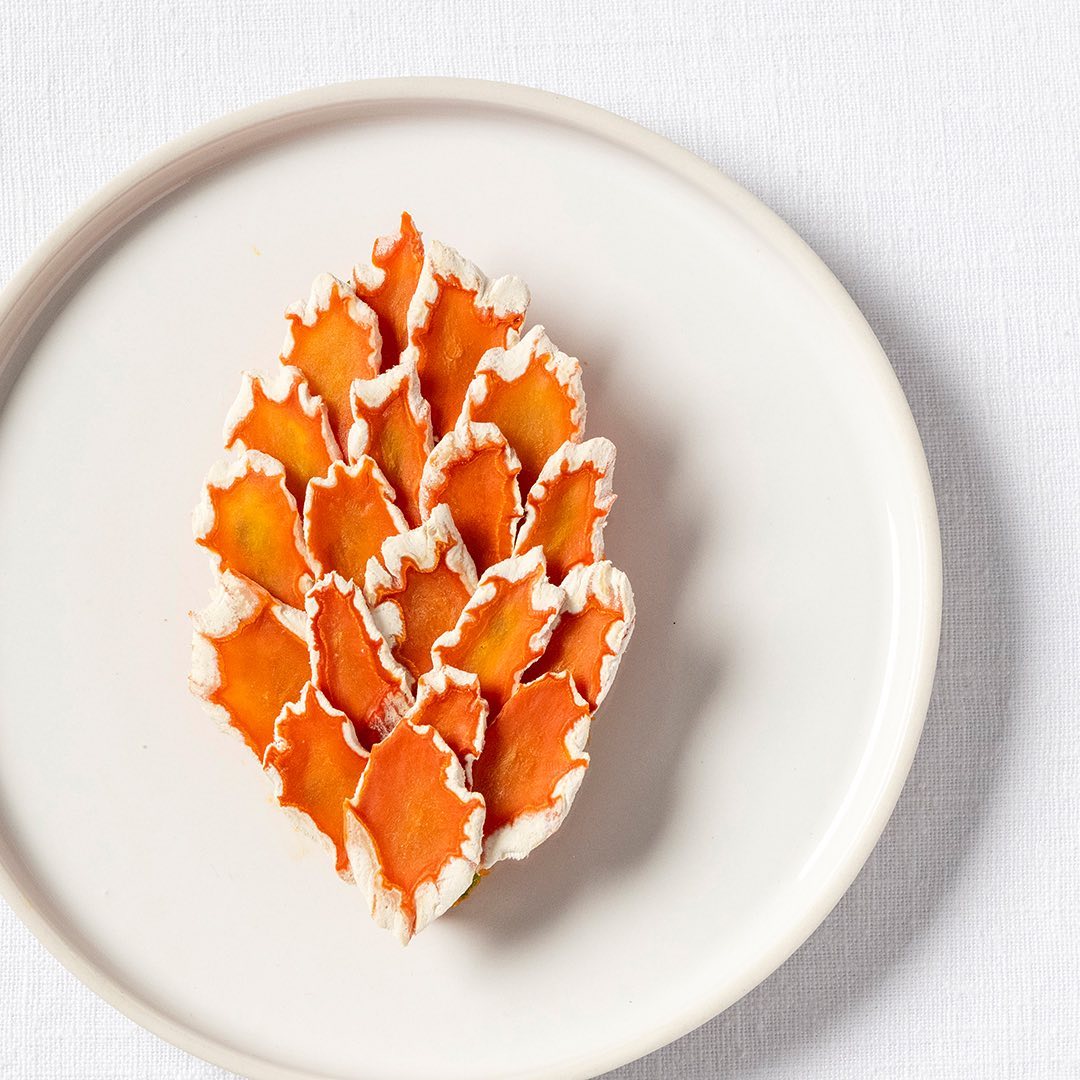 Evan Sung
The process behind gaining Michelin stars is a secretive one where inspectors anonymously visit restaurants and quantify their experiences with stars. For this year's round of stars, visits were conducted between the spring 2021 and summer 2022 when Eleven Madison Park's plant-based menu was in full bloom.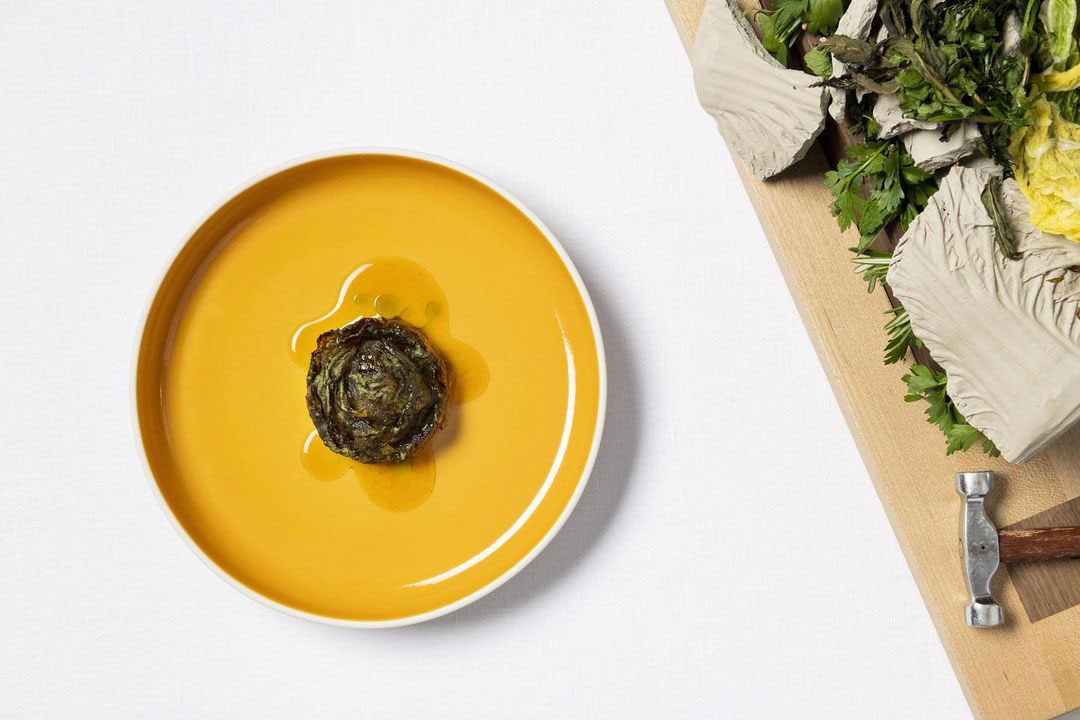 Evan Sung
The plant-based restaurant got the highest honor of three stars, awarded to a select few restaurants each year, with five holding the honor in NYC in 2022. This year, the guide also removed stars, notably stripping 135-year-old Peter Luger Steak House of its Michelin star.
Last year, vegan restaurant ONA became the first in France to gain a Michelin star, appearing as the only plant-based restaurant in the Michelin Guide to France since its first release in 1900.
Is Eleven Madison Park the future of fine dining?
Not everything has been smooth-sailing at Eleven Madison Park, with various issues related to wages, work environment, food waste, and remaining animal products on backroom menus arising during its new iteration as a mostly plant-based restaurant.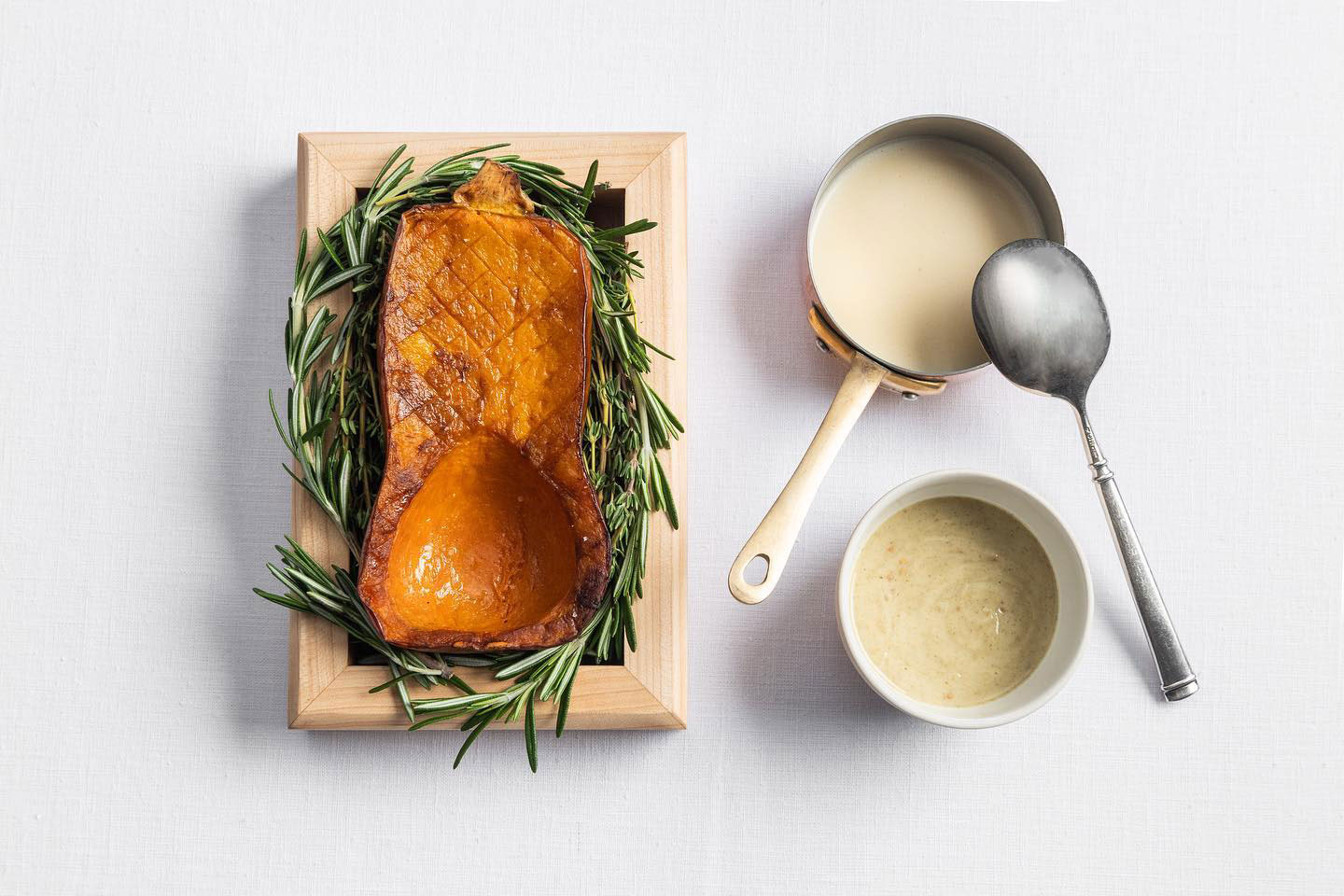 Evan Sung
While there is clearly work to be done to resolve these issues in the restaurant industry at large, one thing is for certain: with three Michelin stars, Eleven Madison Park is setting a new narrative for what menus could look like at fine-dining restaurants of the future.
And Humm is not alone in this vision.
Acclaimed chefs—including those who also hold three Michelin stars—around the world are taking a closer look at how animal agriculture contributes to the climate crisis and thinking about how plants can play a bigger part of their menus.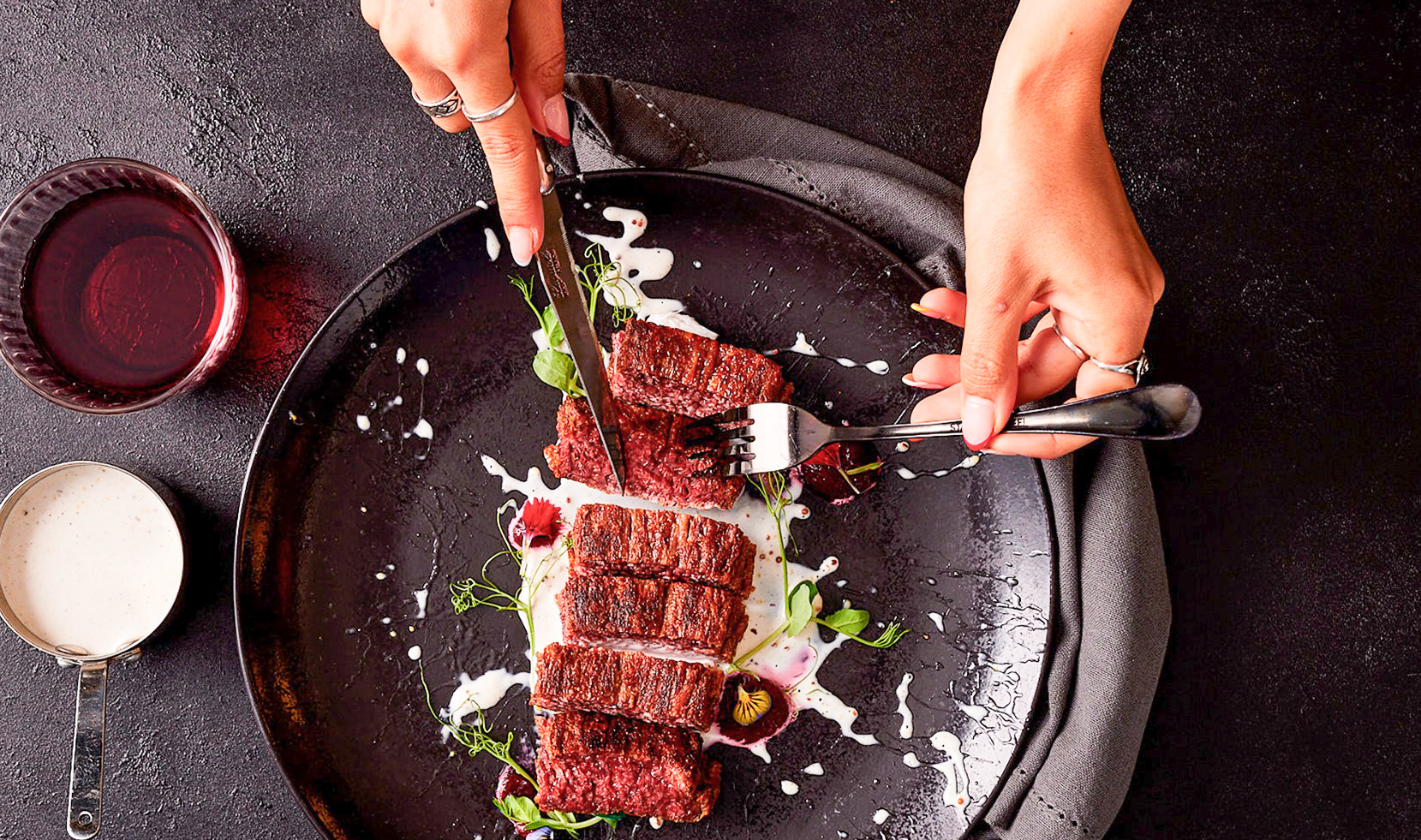 Redefine Meat
British chef Marco Pierre White—who, at 32 in 1994, was the youngest chef at the time to get three Michelin stars—added Redefine Meat's vegan whole-cut meats to his steakhouse menus last year.
Chef Alain Ducasse—who amassed 21 Michelin stars during his four decade-long career—has always had a focus on plants but in recent years, has embraced plant-based food in new ways. In April, the French chef opened a vegan burger concept Burgal as a kiosk in Place de la Bastille in Paris.
And some chefs are looking even further into the future at cultivated meat, which is made using a small amount of animal cells that are grown into real meat in a bioreactor—similar to the process we use to make beer.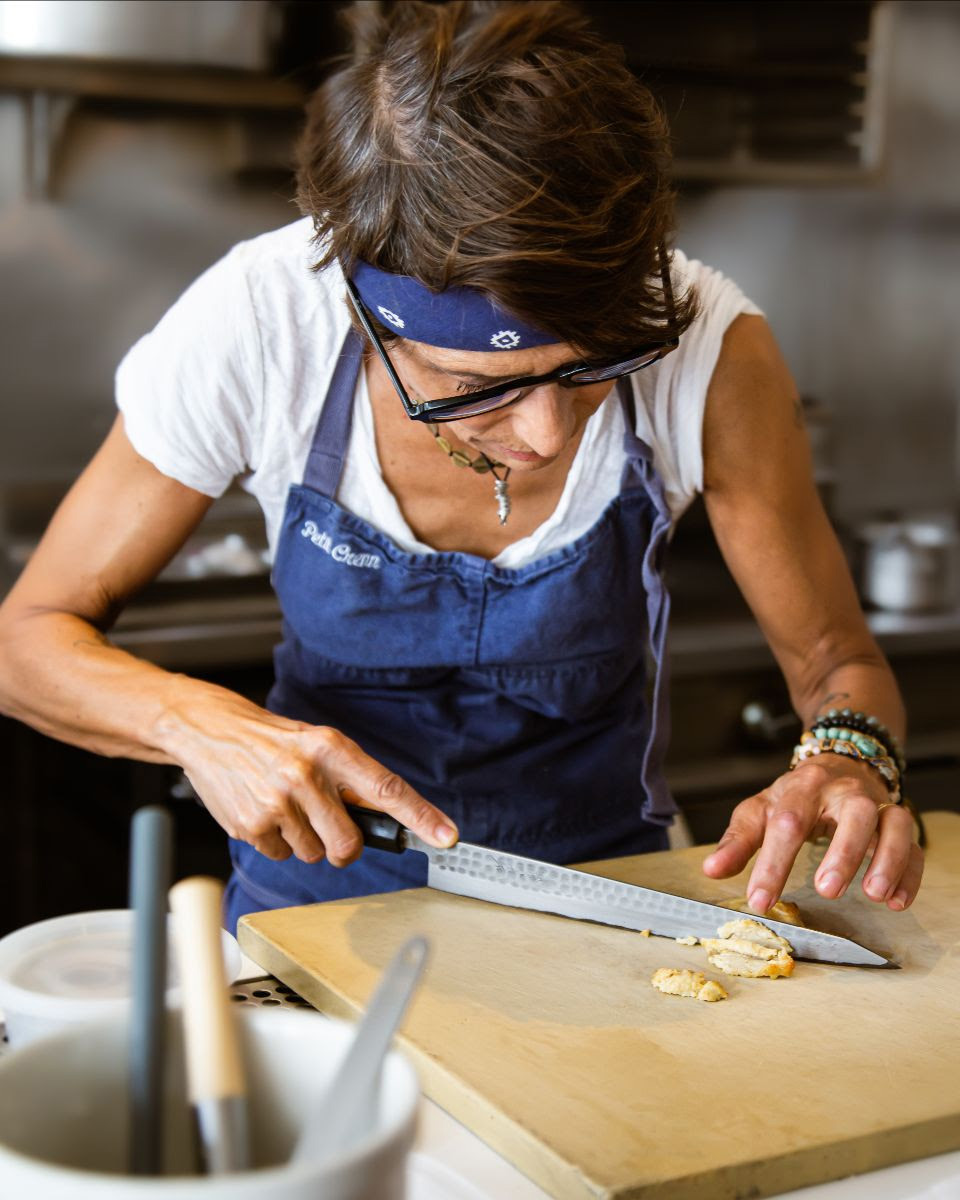 UPSIDE Foods
While cellular agriculture has yet to gain regulatory approval in the United States, Dominique Crenn—the first and only woman in the US to be awarded three Michelin stars—is already looking to add it to her menu at Atelier Crenn through a partnership with California-based UPSIDE Foods, which makes meat in this way without any of the downsides of traditional animal agriculture.
For the latest vegan news, read: