This month, musical artist Billie Eilish is embracing her sultry side with the launch of Eilish No. 2, the second fragrance she developed in partnership with beauty company Parlux. The launch of Eilish 2.0 follows the release of her first eponymously named vegan perfume last fall.
The musical artist was highly involved in developing her first fragrance, Eilish, which features a warm, musky, and woodsy base accented with notes of soft spices, rich cocoa, and creamy vanilla which are layered with hints of sugared petals, juicy mandarin, and red berries.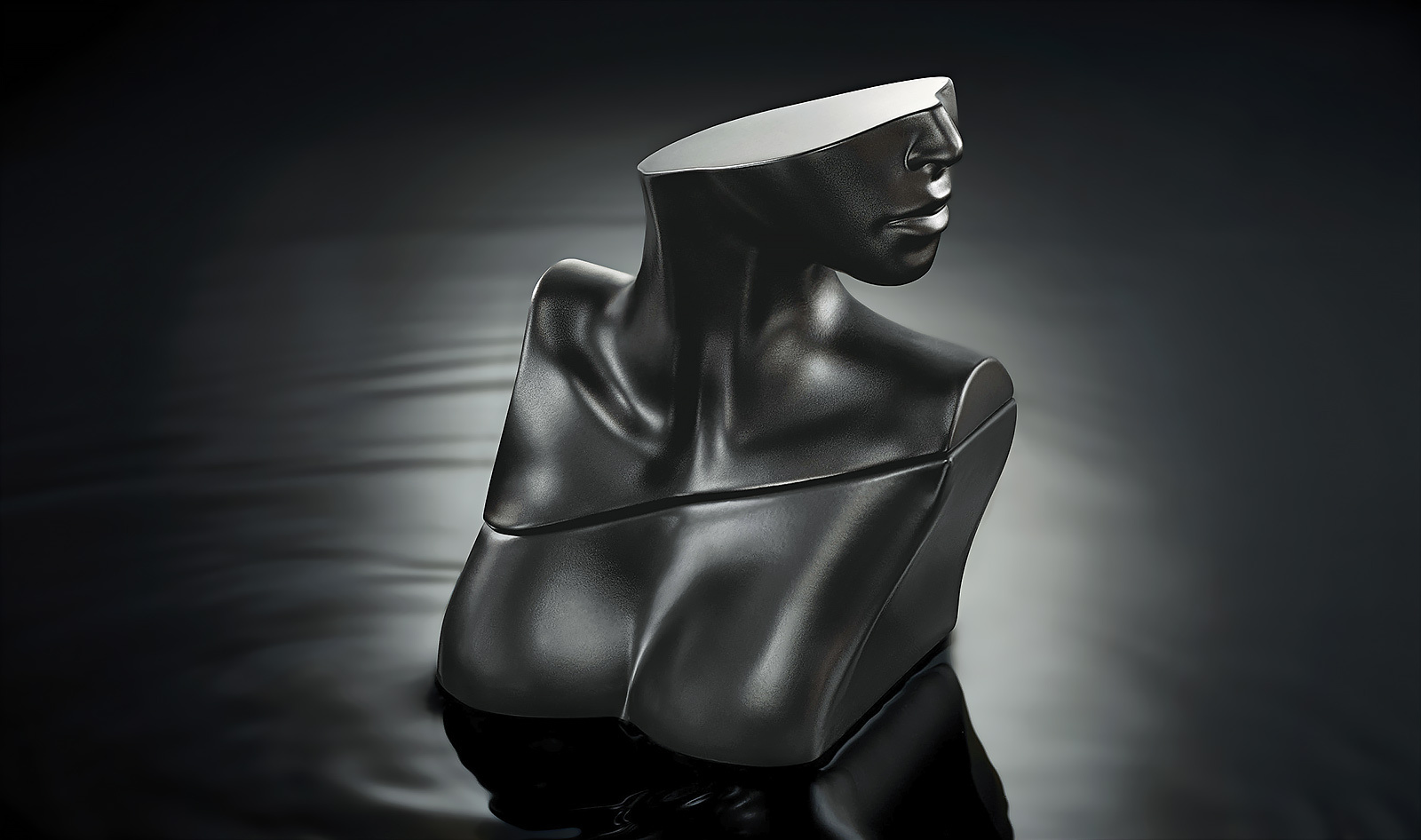 For her second fragrance, Eilish No. 2, the 20-year-old singer went in a more sultry direction, with base notes of palo santo and ebony layered with Italian bergamot, apple blossom, papyrus, black pepper with an added contrast of wild wet poppy flowers.
The bottle design also follows a darker direction that features Eilish's favorite parts of the body: the chest, neck, and collarbone, articulated in a dark, metallic gray slate material.
"The launch of Eilish was a worldwide success. It was exciting to see fans respond so enthusiastically to Billie's debut fragrance, a scent that she had been chasing for years," Lori Singer, President of Parlux, said in a statement. "As a passionate fragrance enthusiast, Billie was excited to develop her new scent, took time out of her busy schedule to come to the fragrance lab to meet and work directly with the perfumer. Billie knew exactly what she wanted to create; a wet, rainy, sultry, woody floral scent called Eilish No.2."
Billie Eilish gets into vegan perfume
Why is perfume not vegan? While it is becoming less common in the fragrance industry, perfumes have previously been tested on animals and some companies continue to do so in regions where cosmetic testing is required by law.
Perfumes can also contain animal-derived ingredients such musk—which is extracted from male Musk or Kasturi deer. However, many modern brands are both vegan and cruelty-free and use synthetic musk, including Eilish's as she herself has been vegan since age 12.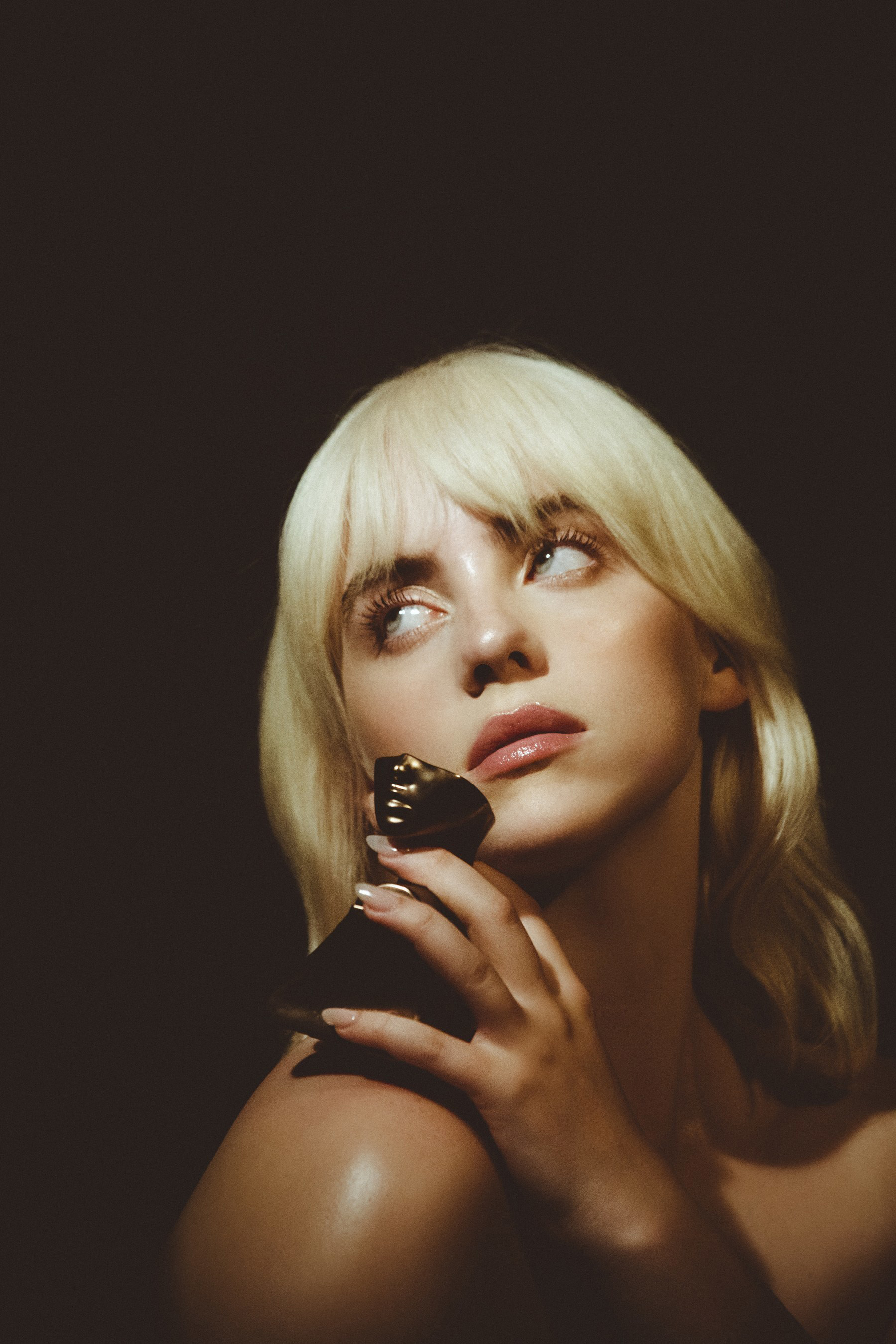 Eilish
Also crafted in partnership with Paralux, Eilish launched in November 2021 exclusively through BillieEilishFragrances.com and retails for $68 per bottle. "Billie Eilish is a singular talent and the voice of a generation. She has a vision in everything she does that is unique, disruptive, and authentically hers," Parlux President Lori Singer said in a statement. "Partnering with Billie was natural for Parlux because we can bring a vision to life like no one else, and we were equally excited to be on this journey together."
Eilish was heavily involved in crafting her first fragrance, including its bottle design, marketing campaign, and scent notes.
"I wanted it to feel like a warm embrace. Like what it feels like to feel your blood rushing through you," Eilish said about her first perfume. "It's a scent that I've been chasing for years and years and years. It's my favorite smell in the world."
For Eilish No. 2, the singer wanted to build upon and evolve her flagship scent. "I really liked the idea of a darker, rainy world for Eilish No. 2," Eilish said in a statement. "We started with the original 'Eilish' elements of warmth and sweetness, but then added spicy and woodsy elements for a more sultry, and wet feeling."
Billie Eilish's vegan empire grows
Eilish has been vegan since childhood and has been using her fame to promote a kinder world for animals. For several years, Eilish has used her social media platforms to share vegan messages and urge her fans to adopt a plant-based diet. Recently, Eilish expanded her vegan message into other circles of influence.
Last year's Met Gala welcomed celebrities to sample its first-ever fully plant-based menu. It was also a major step forward for cruelty-free fashion. Eilish gave iconic designer Oscar de la Renta an ultimatum: she would only wear the brand's designs if it committed to going fur-free. After the fashion house agreed to her demand, Eilish graced the red carpet in the brand's stunning peach-hued gown inspired by Marilyn Monroe.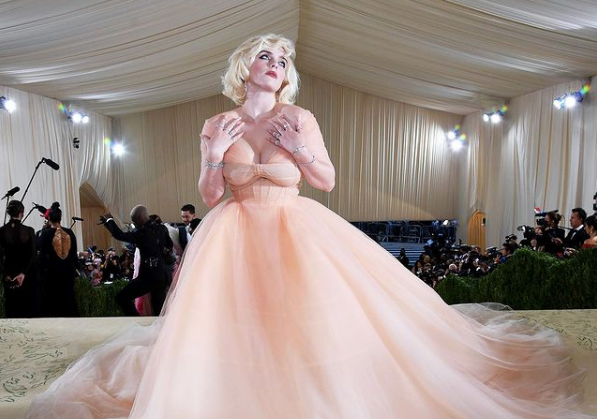 Eilish has also been working with Nike to make vegan versions of some of its iconic sneaker styles. A fan of Air Jordans from a young age, Eilish's new vegan shoes feature her signature on the insoles and are now available in two styles: Air Jordan 15 in a neutral taupe hue and Air Jordan 1KO style in a "Ghost Green" colorway—reminiscent of Eilish's slime green hair color prior to her platinum hair transformation.
"We worked really hard on making them all 100-percent vegan—no leather, no animal anything," Eilish said in a promotional video for the shoes. "They're over 20-percent recycled materials. Which is so dope to me. We can make cool sh*t and you don't have to be wasteful.
Ariana Grande makes vegan perfume, too
The release of Eilish's first perfume came on the heels of God Is A Woman, fellow vegan singer Ariana Grande's newest perfume. Named after her 2018 hit song, Grande launched the vegan perfume last summer at Ulta Beauty. God Is a Woman is the latest vegan perfume in Grande's arsenal which also includes Cloud (an uplifting scent with notes of lavender blossom, juicy pear, and bergamot); Thank You Next (inspired by Grande's 2018 song); and R.E.M. (a science-fiction inspired fragrance housed in a crystal-covered bottle).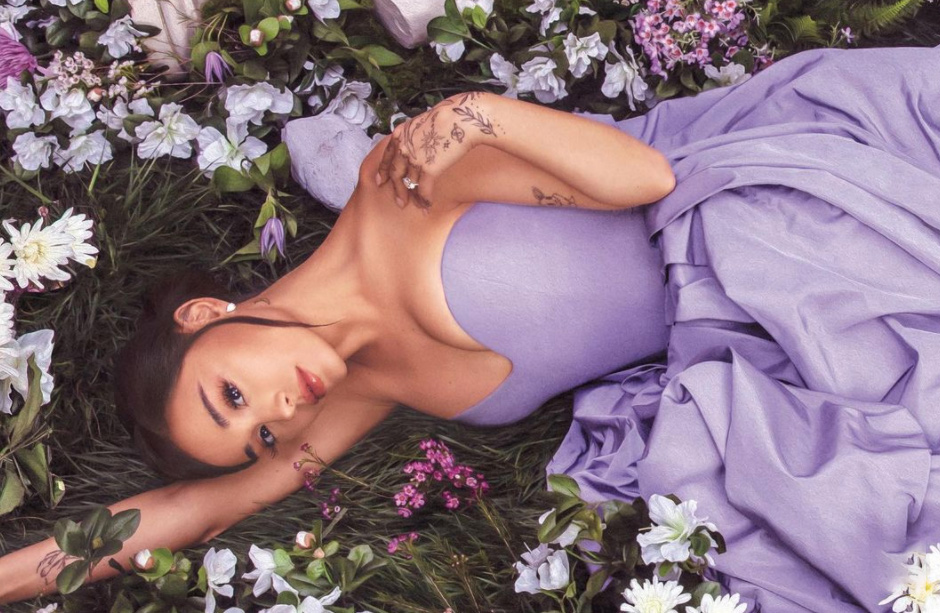 Grande also launche her vegan makeup line R.E.M. Beauty last fall.