If you were born before 2000, chances are you remember walking into a Blockbuster to rent a (gasp!) VHS tape or maybe a fancy DVD of a new release you couldn't wait to bring home—and then needed to remember to promptly bring back or face accruing late fees.
If you've never had this delightful experience, there is a new Blockbuster-themed pop-up in Los Angeles that can help. Plus, it serves vegan burgers to keep you well fed while you explore life before Netflix.
On November 19, the Blockbuster Speakeasy will open on Melrose Avenue in West Hollywood where nostalgic cocktails and atmosphere will be the main draw. With their membership cards in hand (drink tickets), guests can relive the experience of browsing for movie titles in categories arranged along the walls at Blockbuster.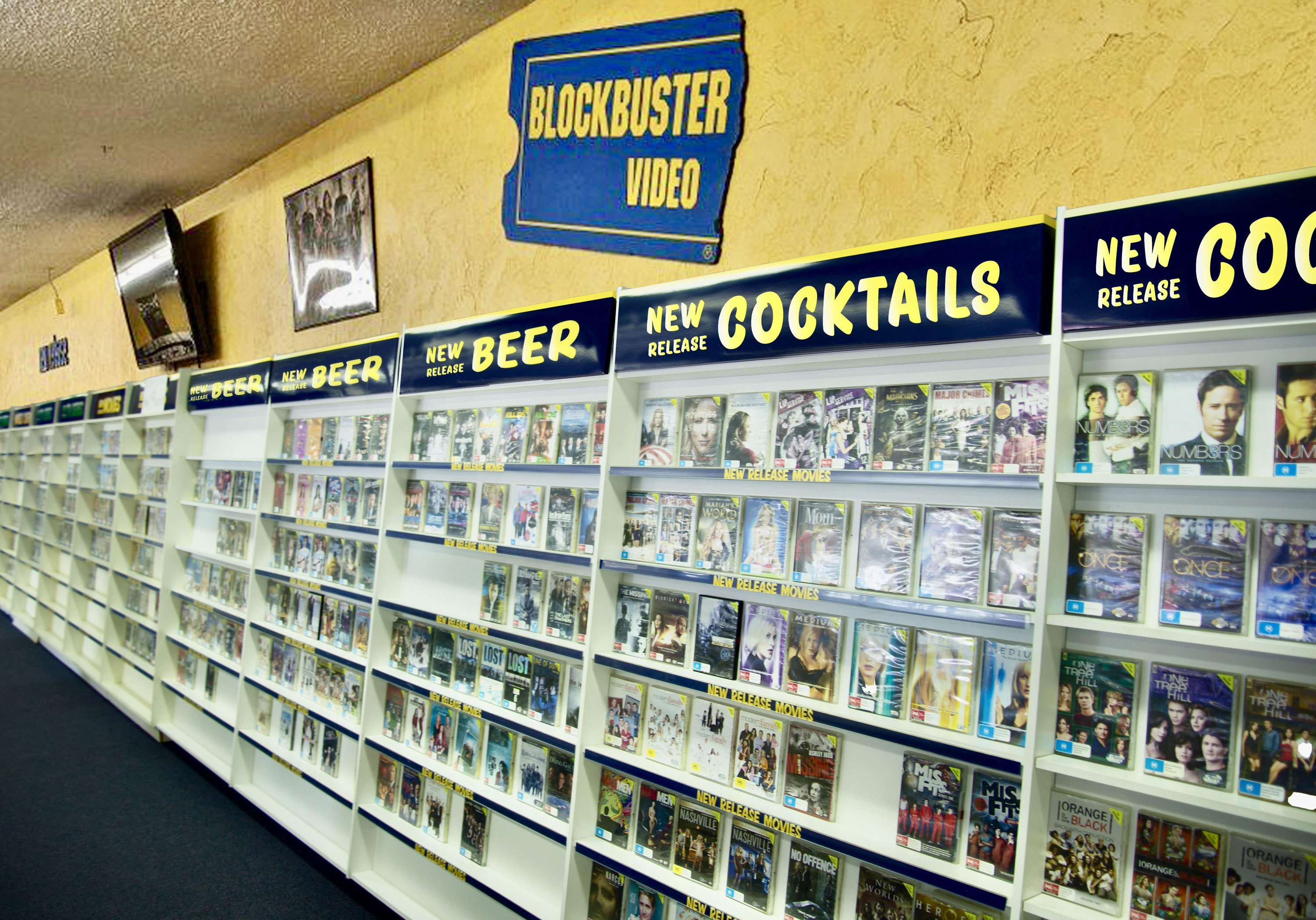 Bucket Listers
However, the movies here are actually drink orders organized by different cocktails, spirits, and beers, along with non-alcoholic choices. The drinks are inspired by movie releases from the '90s and 2000s, with a recipe on the back of the box where a film synopsis would typically be found. Guests pick out their selection and bring it to the Blockbuster checkout counter where a bartender creates their drinks.
The pop-up series is organized by media entertainment company New Gold Empire and Bucket Listers, a platform that connects adventure-seekers with inspiring experiences in 12 cities.
While Bucket Listers previously only showcased local events, the platform now organizes its own unique popups, which have included the Emo Brunch series and Golden Girls Kitchen—where at least one vegan option is always on the menu.
Vegan food at Blockbuster
In addition to libations, the Blockbuster Speakeasy popup will offer a food menu with a variety of items. Here, the main vegan food attraction will be the Blockbuster Burger which can be ordered with a plant-based Beyond Meat patty topped with mustard, pickles, and diced onions. Tickets start at $29 per person with a throwback cocktail included.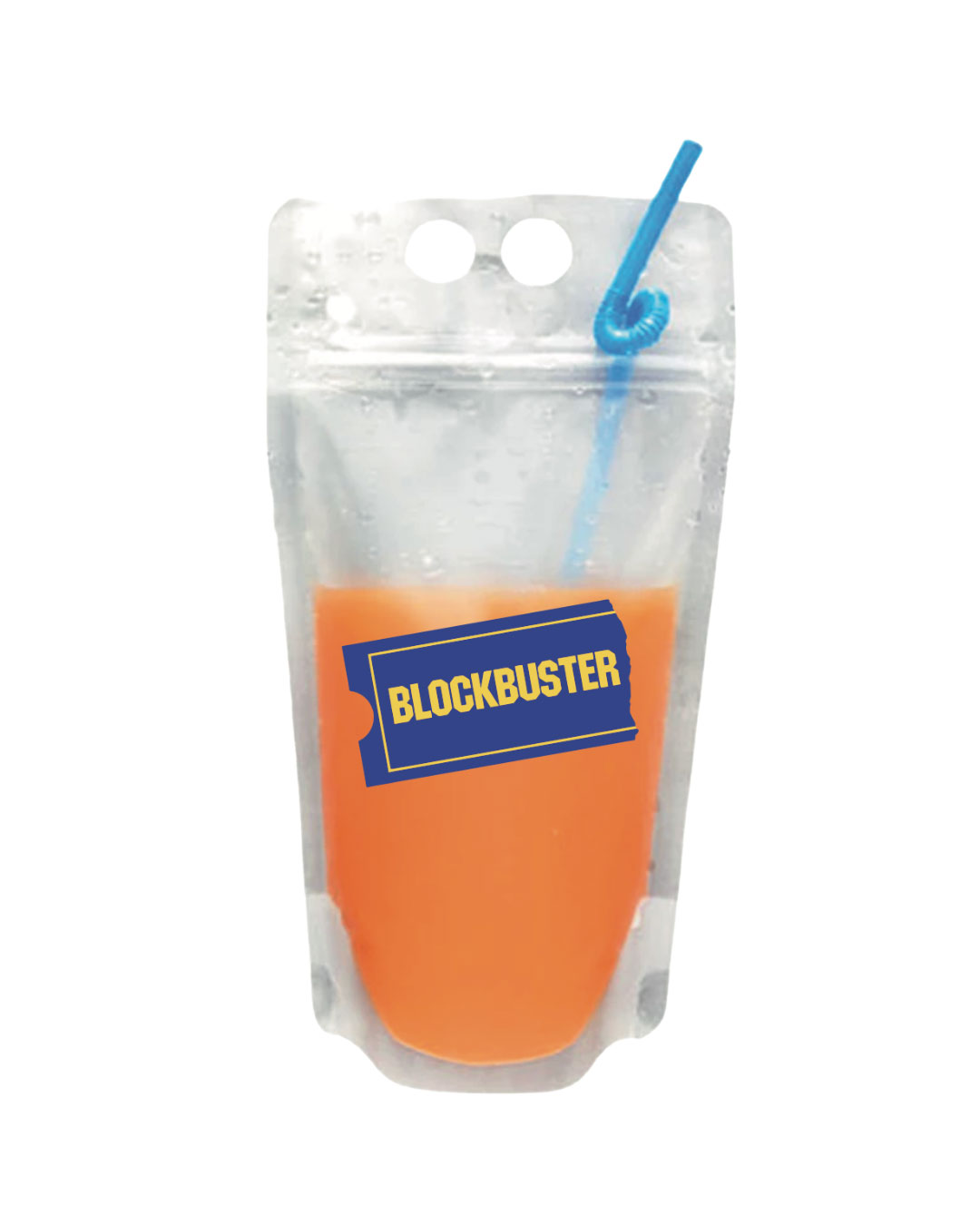 Bucket Listers
"I think it is important to offer vegan options for a couple reasons. First, and the most obvious, is that I feel all restaurants should be inclusive of their guests," Derek Berry, Vice President of Experiences at Bucket Listers, tells VegNews. "The second reason is sometimes we're able to open guests' eyes to how tasty plant-based food can be."
"We've had guests order items before based on the names, not knowing it was plant-based and walk away a fan of a new dish," Berry says.
Later on December 10, the space on Melrose will transform into a Blockbuster Brunch popup with events on Saturdays and Sundays. The menu at the Blockbuster Brunch series has yet to be finalized but will include vegan options, such as the Beyond Burger and tacos filled with Beyond Meat, as well.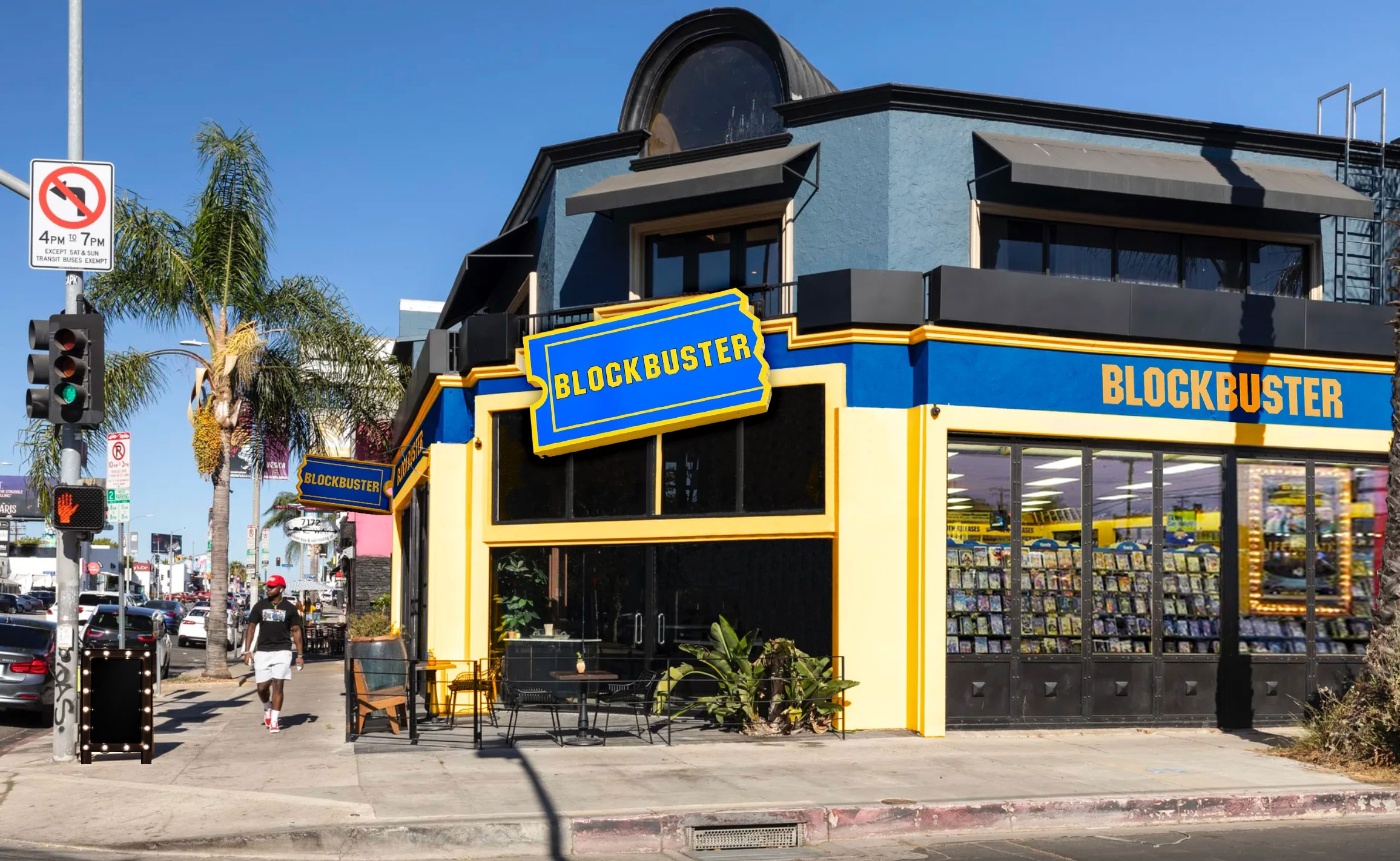 Bucket Listers
Can't make it to Los Angeles for vegan burgers at Blockbuster? You can cozy up at home with a homemade vegan burger and, ironically, watch Blockbuster on Netflix, a new comedy series about the chain's last-remaining location. And if you're craving something in the documentary genre, The Last Blockbuster is a 2020 film about that holdout Bend, OR location … which you can also watch on Netflix.
Pop-ups with throwback flare
Prior to its Blockbuster popup, Bucket Listers organized another memorable experience dedicated to The Golden Girls, the classic television series about friends Blanche, Rose, Dorothy, and Sophia.
Held in Beverly Hills this summer, The Golden Girls Kitchen popup opened on July 30, recognized as Golden Girls Day. Here, guests were treated to a 90-minute immersive experience that aimed to transport them to Miami in the 1980s—the setting of the iconic sitcom.
Here, vegan food options were plentiful with a meatless version of Sophia's Lasagna al Forno served with garlic bread and the Vegan Bacon Lettuce Potato Sandwich (Say It Fast) paired with a side of French fries. For dessert, the popup offered Sperheoven Krispies in strawberry and chocolate flavors.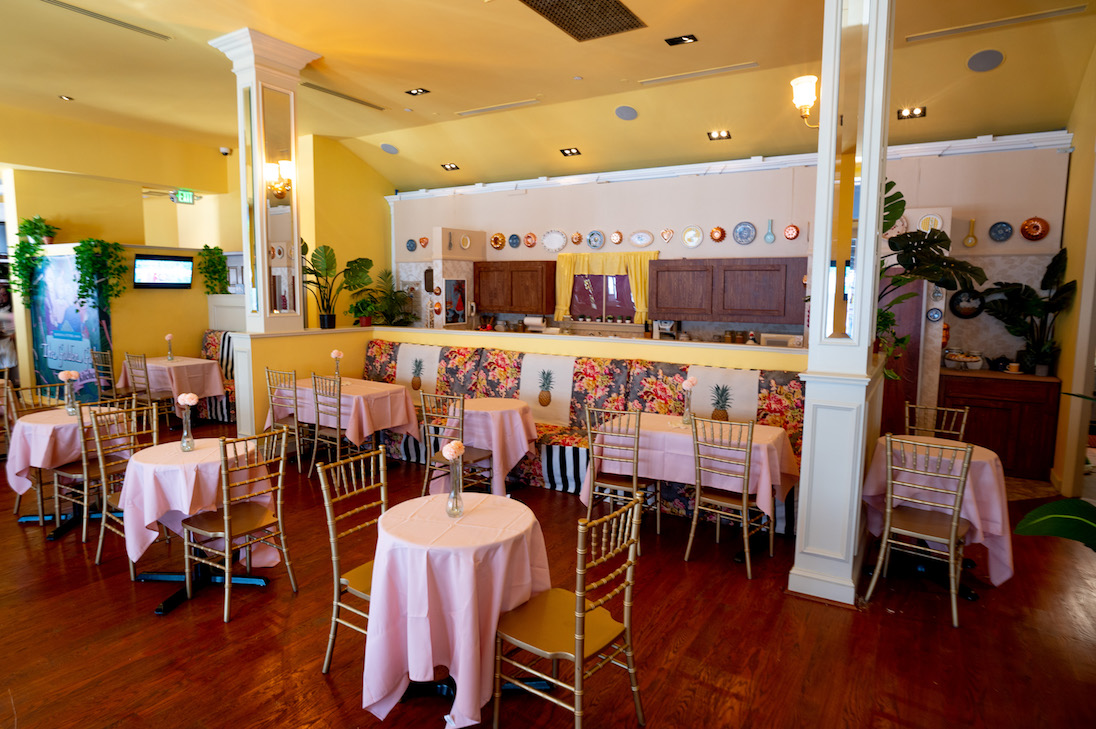 Bucket Listers
For an added touch of nostalgia, guests were seated at tables covered in pastel pink tablecloths and served by wait staff wearing Shady Pines uniforms.
At Bucket Listers' ongoing Emo Brunch series, the theme is the grungy music scene of the early aughts. Food and drink items are inspired by bands such as Fall Out Boy, Panic! At the Disco, New Found Glory, and Paramore and the Black Parade Avocado toast can be made vegan upon request.
The next Emo Brunch will be on November 30 at the Bourbon Room in Los Angeles.
For the latest vegan news, read: