In a new campaign to get consumers to eat more bacon, Kraft Heinz bacon brand Oscar Mayer is giving away a lifetime supply of animal-based bacon to celebrate World Vegan Day. Consumers are only eligible if they pledge to "BacOFF," or abstain from eating bacon during the holiday.
Calling bacon the "gateway meat," Oscar Mayer's "BacOFF" campaign positions its offering as the bacon worth cheating for. In an attempt to somehow help vegans stay on track, the brand is urging meat-eaters to stand in solidarity by pledging via social media to not eat any bacon on World Vegan Day for the chance to win a lifetime of free bacon as a reward.
The campaign goes beyond the giveaway, with the brand saying it is blurring bacon from its social media and removing it from other paid ads in an effort to reduce supposed temptation.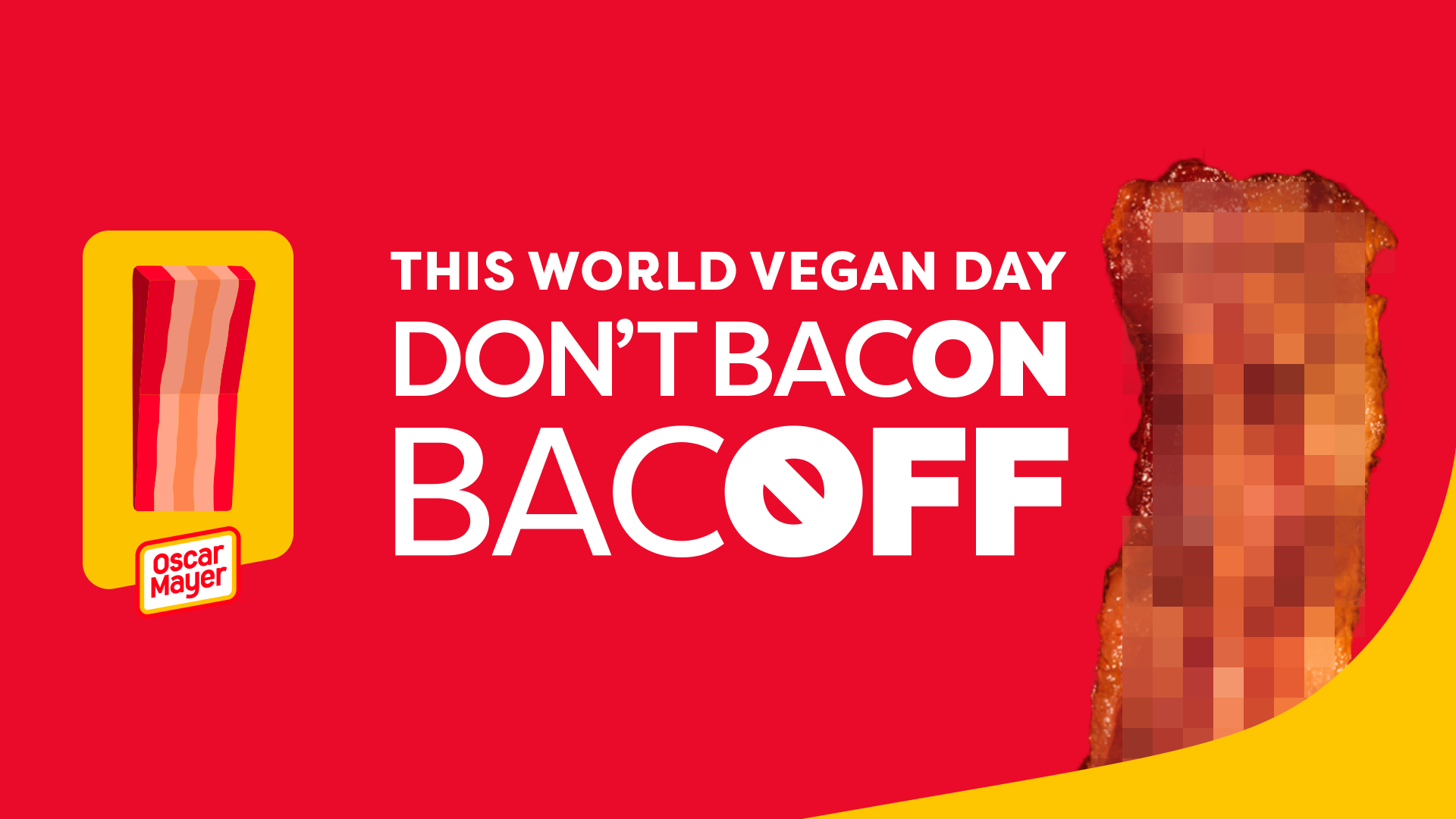 Oscar Mayer
"Deliciously tempting bacon, smoked with real wood smoke for 12 hours, can be tough for those who wish to give up meat," Anne Field, Head of North American Brand Communications, Oscar Mayer, Kraft Heinz Company, said in a statement. "That's why we're doing our part to celebrate World Vegan Day by removing the bacon-y temptation our advertising creates and rewarding those who make the tough choice to abstain from the irresistible. Don't Bac-On, Bac-Off."
Why vegan bacon is better
A number of vegan bacon brands, which are doing their part to help consumers choose plant-based bacon as a more ethical and sustainable alternative, say Oscar Mayer is missing the point completely and, perhaps, even admitting that there are huge flaws in our food system when it comes to eating animals.
Founded by Beth Zotter and Amanda Stiles, food technology startup Umaro Foods is the first to develop and use concentrated red seaweed protein as an umami-enhancing ingredient in plant-based meat. The company's origins began in the design of offshore seaweed farming systems, and it is now focused on delivering branded consumer food products featuring its proprietary Umaro red seaweed protein. Umaro's mission is to develop an entire food system using this sustainable source of vegan protein.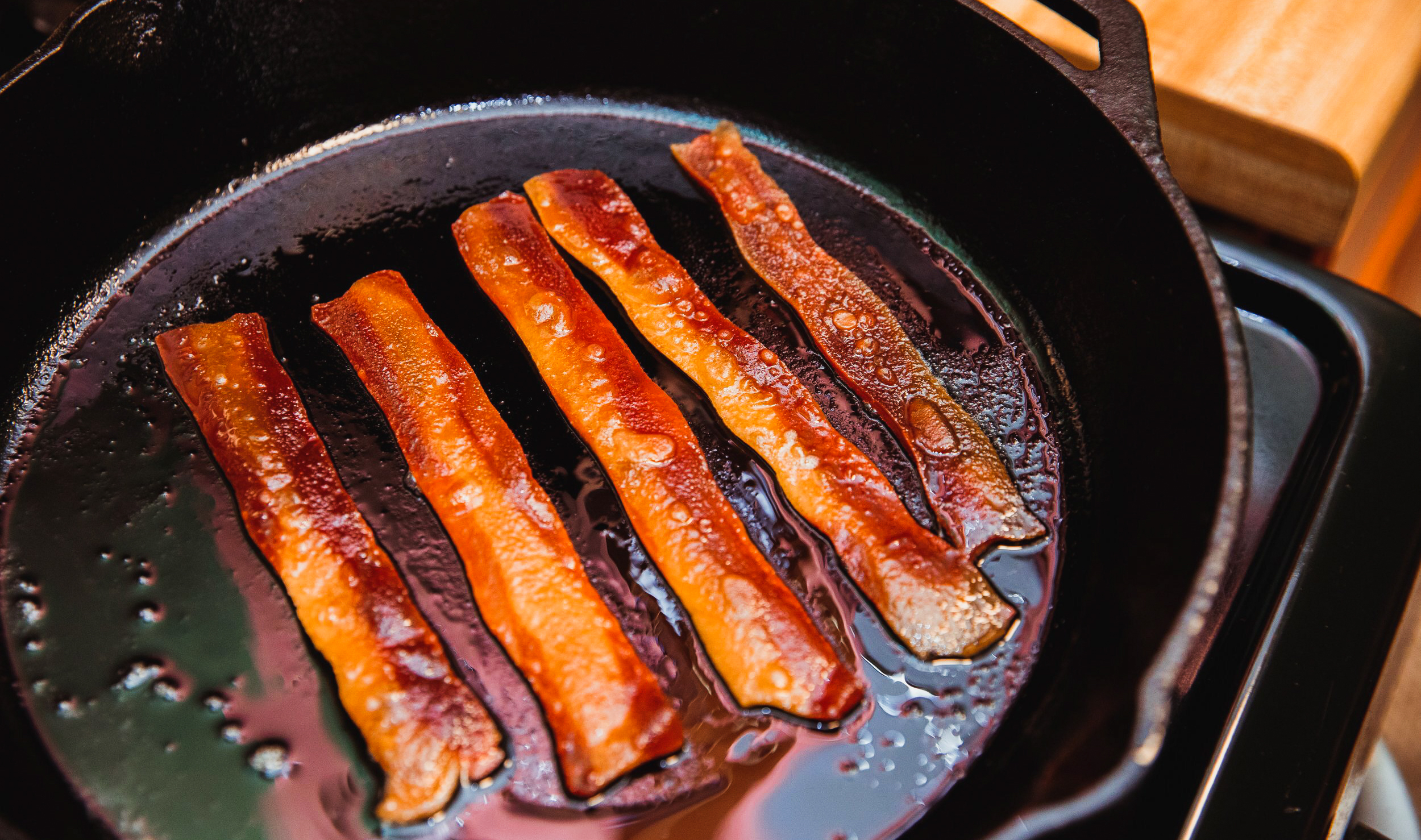 Umaro Foods
"I think the Oscar Mayer campaign is pretty stupid, but they are right about one thing—the fact that bacon triggers all the parts of our brain that evolution has designed to crave meat. It's almost like a drug," Zotter tells VegNews. "That's why we've designed a formula that can deliver on the most triggering component: the fatty taste."
Umaro recently launched its first food product, vegan bacon, at select restaurants. Formulated with Umaro's proprietary seaweed protein, the innovative bacon aims to replicate the sensory qualities of pork bacon.
"Since we started, we [have] also talked about how a good vegan bacon could be the 'gateway'—the one that finally allows consumers to transition away from animal meat," Zotter says.
Changing the narrative about plant-based food
For vegan bacon brand Hooray Foods, Oscar Mayer's campaign is a lot more than meets the eye and provides an opportunity for a bigger discussion on the overall narrative about veganism.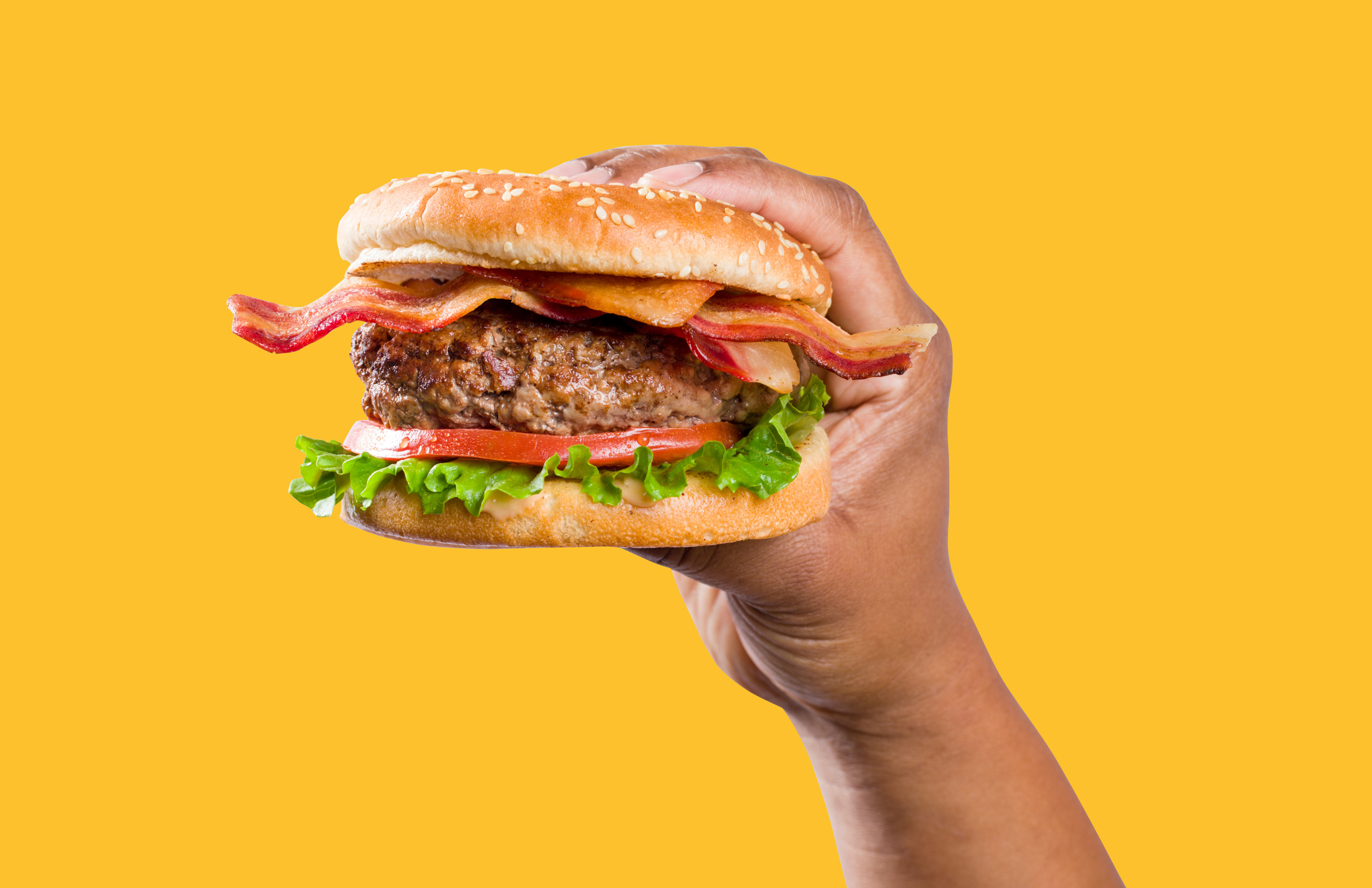 Hooray Foods
"We're thrilled to see one of the most iconic bacon brands admit that there's something deeply flawed in how we consume pork," Hooray Foods founder Sri Artham tells VegNews. "However, what this campaign highlights the most is the need to continue to change the narrative around plant-based eating."
Veganism isn't about depriving yourself," Artham says. "It's about elevating the amount of joy in the world. We hope more people start viewing plant-based eating as an opportunity to try new foods instead of giving up the things they love."
Hooray Foods developed hyperrealistic vegan bacon as a way to tackle the environmentally damaging effects of the pork industry. Artham was first inspired to develop a better alternative to pork bacon after witnessing the wildfires that ravaged California in 2019. This catastrophe led Artham to make a connection between the climate crisis and the pork industry—which is the second largest agricultural source of greenhouse gasses in the United States after the cattle industry.
Hooray's vegan bacon first launched at Whole Foods Market stores in 2020 and sold 1.3 million vegan bacon strips that year. Since then, Hooray's vegan bacon has expanded its retail distribution and made its way onto select restaurant menus, including fast-casual restaurant chain Just Salad.
Earlier this year, Hooray released an AWESOMER iteration of its vegan bacon that better resembles its animal-derived counterpart with both chewy and crispy parts in each strip created using the brand's evolved proprietary emulsion forming technology.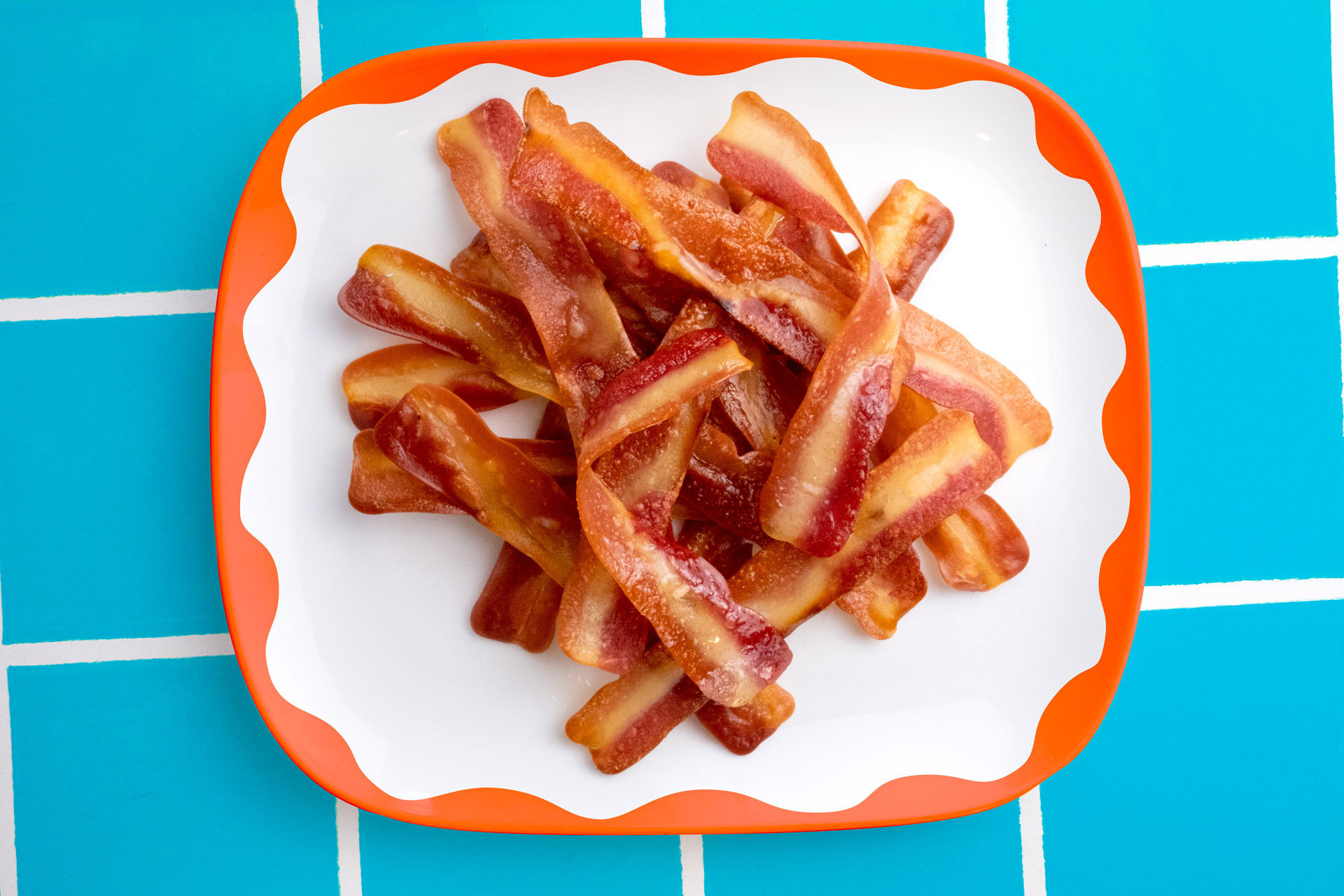 Hooray Foods
Hooray Foods Chef Sam Lippman tells VegNews that for its part, Oscar Mayer could learn from vegan companies about how to actually make a positive difference in the world on World Vegan Day.
"A company this size, with huge reach and resources, could have a more positive impact on World Vegan Day and beyond by investing in developing non-animal alternatives to their own products, donating to farm sanctuaries or organizations committed to building awareness around health, climate, and animal welfare," Lippman says.
Is Oscar Mayer confused about vegan bacon?
For newcomer vegan bacon brand Thrilling Foods, Oscar Mayer's campaign just shows how confused the company is about the benefits of veganism.
"Sadly, Oscar Mayer and their marketing experts appear to be socially isolated and very confused about the importance of ongoing improvements in the humane treatment of animals, the reduction in consumption of carcinogenic foods like pork bacon, and the development of a more sustainable future for our planet—all of which are being driven by consumers choosing to eliminate meat from their diet," Thrilling Foods co-founder David Jones tells VegNews.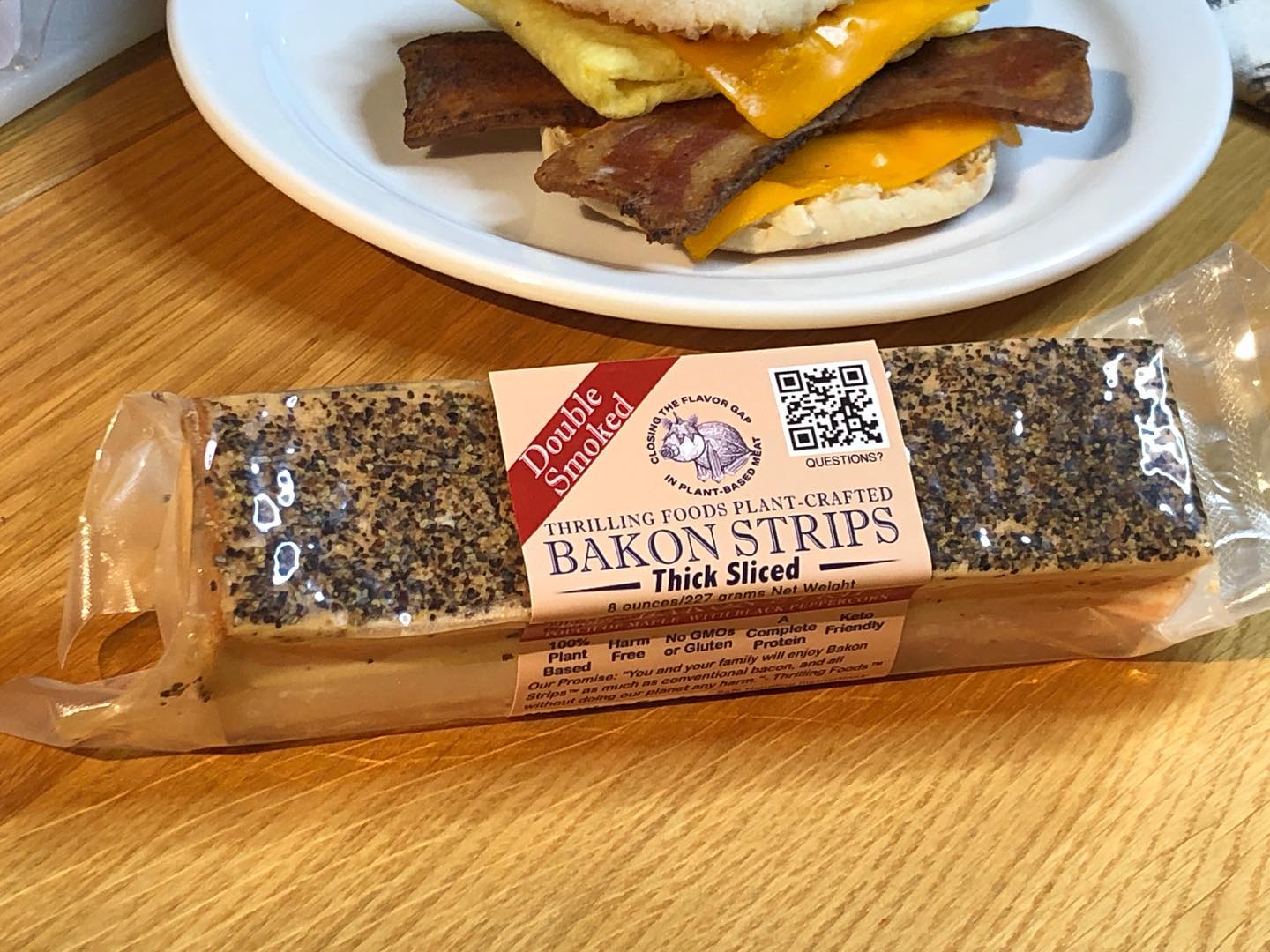 Thrilling Foods
Thrilling foods recently received a US patent for its proprietary use of "protein bound fat" streaks in its Bakon product, which alternate with ultra-lean meaty layers, allowing it to render and fry in its own fat like conventional pork bacon. Jones created Bakon over an 18-month period during the COVID-19 lockdowns and it is now sold in over 200 health food stores across the US.
"Pork bacon producers have lost ground due to these positive developments, with sales falling 10 percent in a year," Jones says. "And, apparently, Oscar Mayer must resort to giving away its product while Thrilling Foods cannot produce enough of our traditionally cured plant-based Bakon to satisfy demand."
For the latest vegan news, read: