It seems that Lizzo has found a new vegan love in Atlanta, GA. The Grammy award-winning artist, who has been vegan since 2020, recently took to TikTok to share her meal from Atlanta-based vegan restaurant Planted Soul.
"Let me tell y'all something, Atlanta: Y'all's vegan food … what?!" Lizzo says as she opens a container filled with Planted Soul's Loaded Fries (French fries topped with vegan cheese, chili, and parsley). "Y'all not playing with nobody."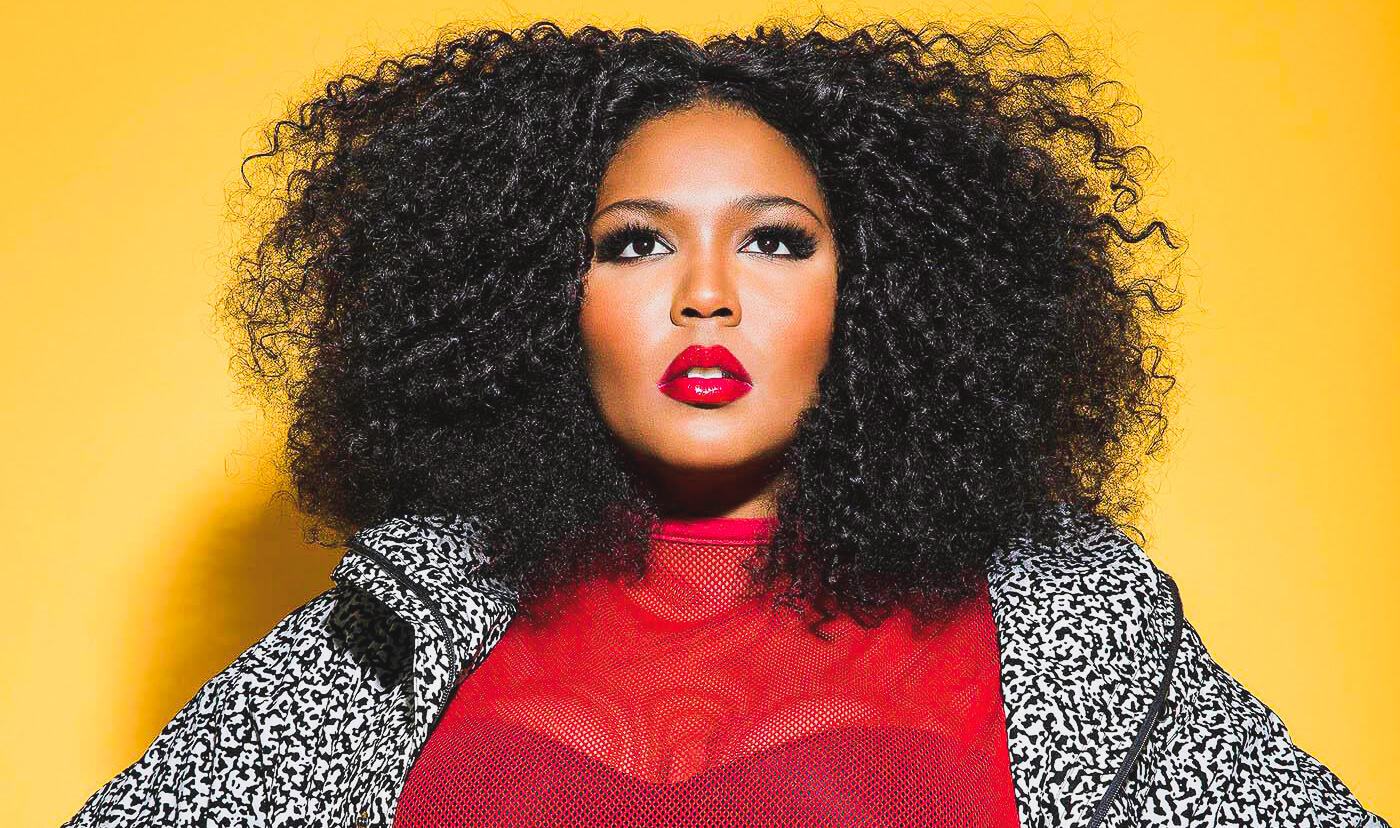 Lizzo is seen opening another container filled with Esquites (Mexican street corn with vegan mayo, spices, vegan butter and cheese, topped with Planted Food's signature sauce). And finally, Lizzo grabs a fork and dives into the Jamaican Me Crazy meal, which includes Jerk Chick'n, Rice and Peas, Collards, and Mac and Cheese.
"B*itch, I can't even talk, I'm so excited," Lizzo says as she eats a forkful of mac and cheese, followed by bites of each of the other dishes.
Lizzo's love for vegan food
Since going vegan, Lizzo has become known for sharing her meal discoveries with her millions of fans on social media, showcasing her homemade, multi-component recipes and off-the-cuff vegan snack experiments for "ice cream bread" using Ben & Jerry's vegan ice cream, and vegan-cheese topped Takis (her cure for Hot Cheetos cravings).
In addition to making vegan food herself, Lizzo often shows fans where to find the best plant-based fare in her hometown of Los Angeles and around the country. Earlier this month, the influential musical artist visited FoodChasers Kitchen in Philadelphia, a restaurant that is known for its meat and dairy-heavy menu where eggy French toast, seafood-topped grits, and cheesesteaks are the highlight.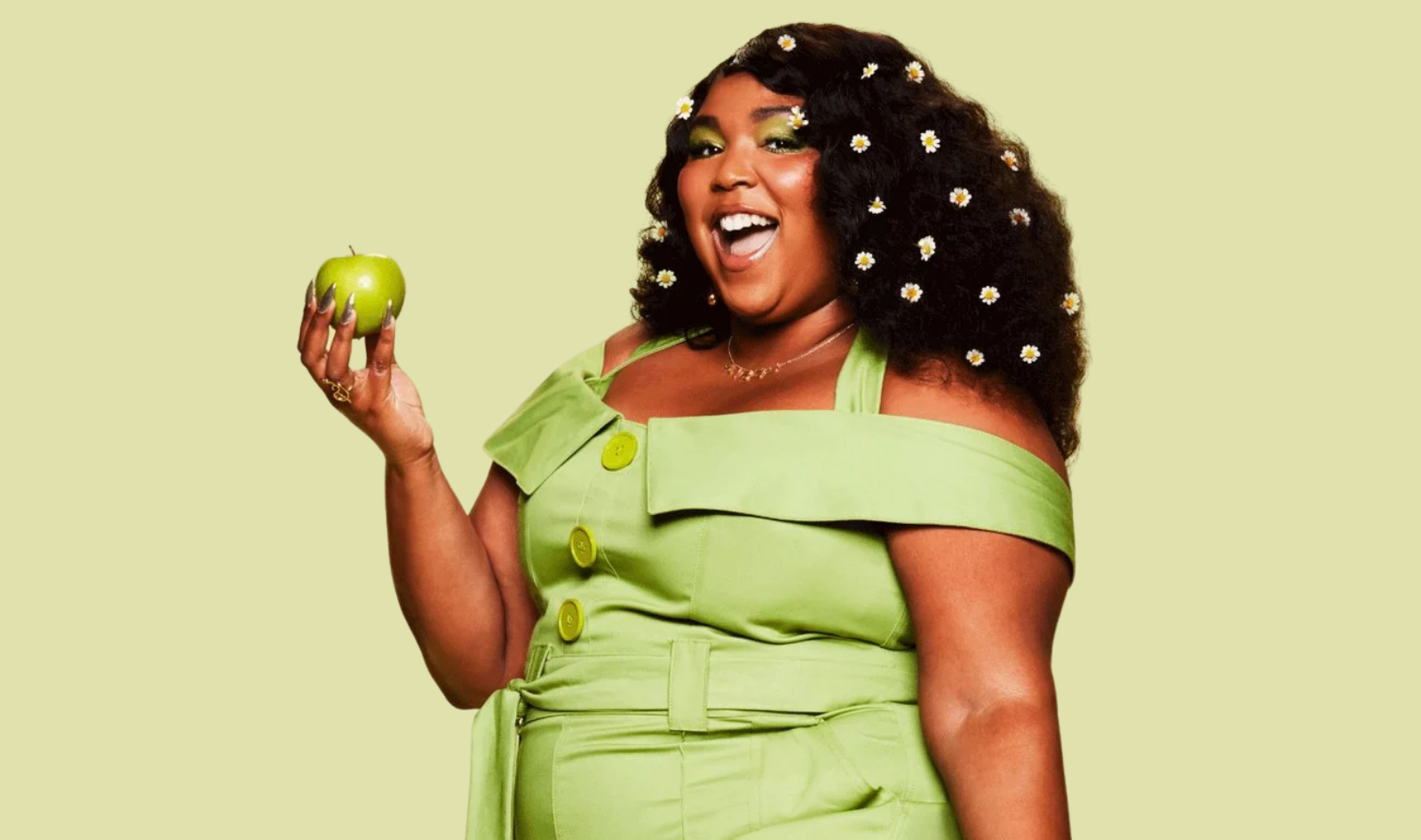 However, when the restaurant received a call about Lizzo's planned visit, the owner took on the challenge of making a vegan meal for the star and her guests. Typically closed on Wednesdays, the owners opened the restaurant for Lizzo and tasked their chef with creating a vegan menu featuring plant-based versions of FoodChaser classics such as cheesy grits topped with seasoned mushrooms; a meatball grinder made with portobello mushrooms and smothered in vegan cheese; a cheesesteak sandwich with mushrooms; and mushroom ravioli in vegan butter sauce.
Lizzo takes on Hot Ones
And in August, Lizzo continued to spread the vegan message when she was invited to appear on popular show Hot Ones, where celebrities answer pressing questions about their lives as they eat chicken wings dipped in 10 increasingly spicy hot sauces. However, because she no longer eats animals, the artist took to the challenge with meatless wings provided by vegan food brand Daring Foods, and she was confident she would make it to level 10.
"I had an addiction to Hot Cheetos and I survived the one chip challenge," Lizzo said. "So I think this is going to be a piece of f*cking cake. So try me."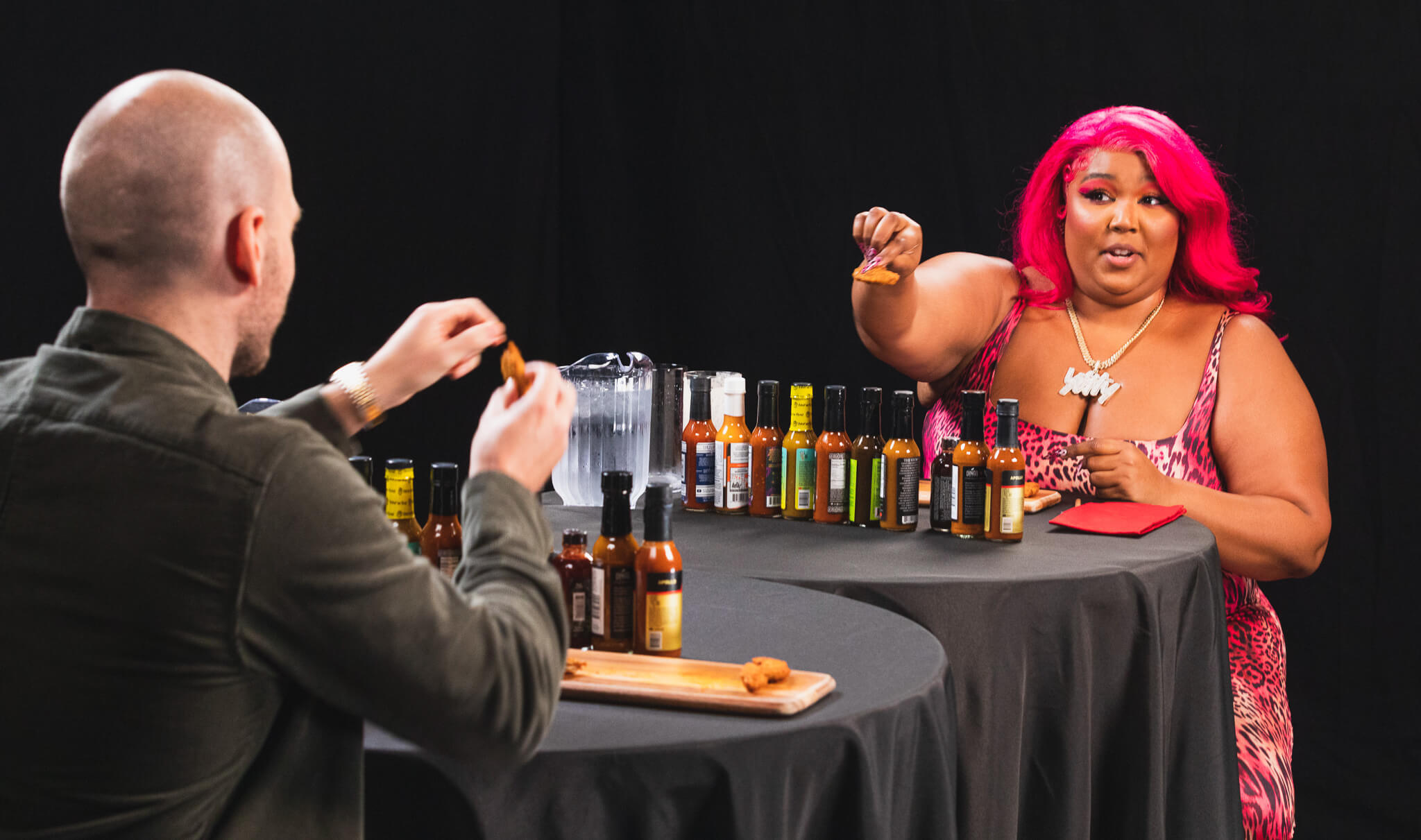 And even through tears, chattering teeth, and praising Jesus as she tried to eat through each level of hot sauce, Lizzo was still up for talking about food—specifically her journey to find the best vegan plantain sandwich. "I had a really good one at Black Rican Vegan," she said on the show. "I feel like it was seasoned. It was juicy. It had vegan cheese on it."
Lizzo was speaking about a plantain sandwich made by Black-owned Puerto Rican spot Black Rican Vegan in New York City—yet another food moment she shared on TikTok. Shortly thereafter, Lizzo discovered that artist Jeff McCarthy already had a painting of her sitting on a vegan plantain sandwich as part of his Celebrities on Sandwiches collection—as if he predicted Lizzo's love of plantain sandwiches.
Promoting body positivity
In between sharing vegan recipes, meals—and, of course, furthering her wildly successful music career—Lizzo also sends messages of body positivity through various ventures, including her shapewear line Yitty. A brand that was three years in the making, Yitty offers inclusive shapewear in sizes that range from 6X to XS (in that order).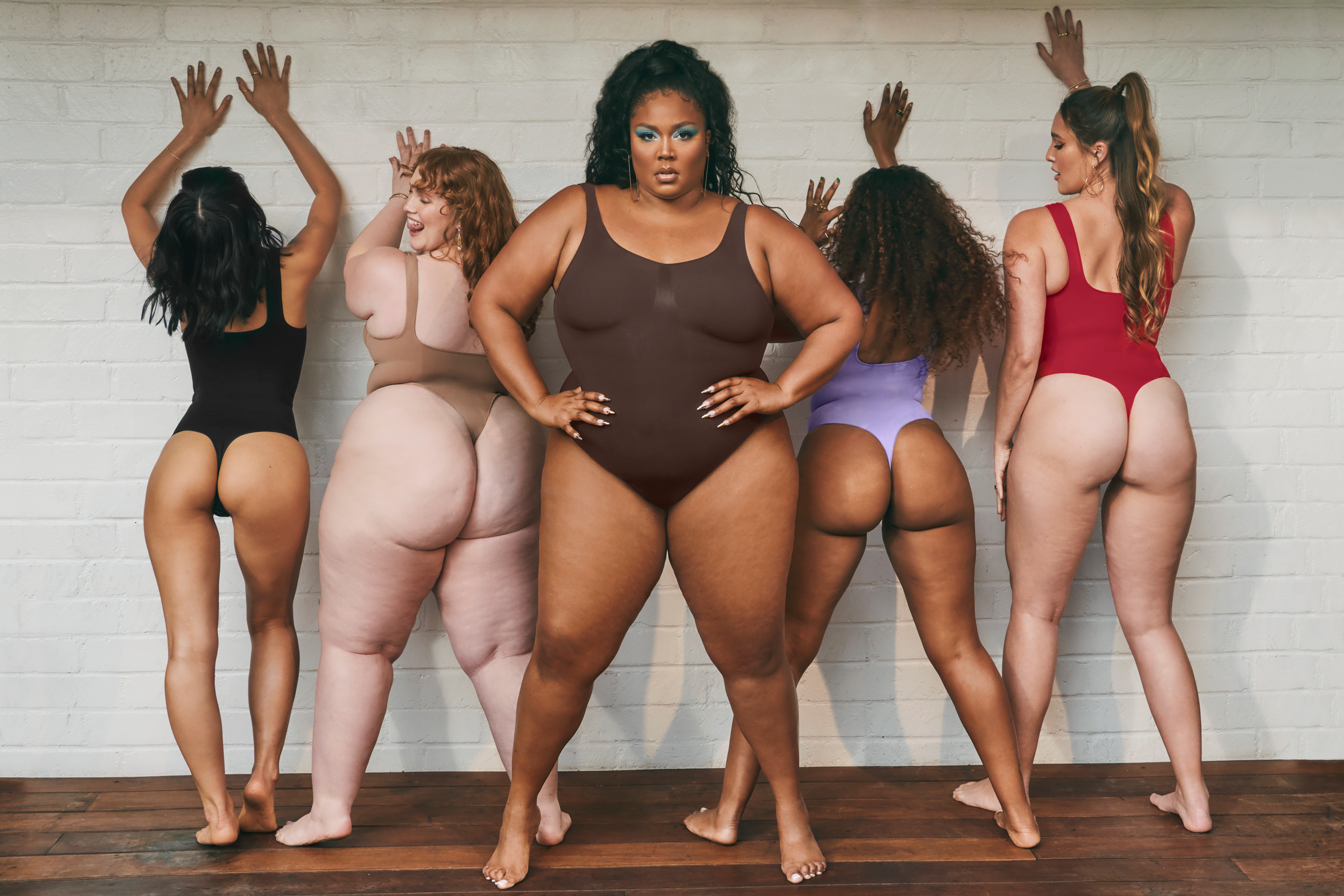 Lizzo made sure that YITTY designed pieces that accentuated the curves of different body types and sizes. "Instead of thinking about size in this linear way, we're thinking about it on a spectrum where everyone is included," Lizzo said in a statement. "Everyone's size is just their size. It's not high, it's not low. It's not big, it's not small. It's just your size."
For the latest vegan news, read: