Multi-hyphenate mogul Lizzo is now a fashion entrepreneur with the launch of YITTY, an inclusive shapewear brand. YITTY offers sizes that range from 6X to XS (in that order) and is the product of three years of research and development. YITYY pieces are designed to function as both inner and outer wear and come in bold colors, fun patterns, and sexy silhouettes.
While other brands use a fit model for a standard size and then size up or down from there, Lizzo made sure that YITTY designed pieces that accentuated the curves of different body types and sizes. "Instead of thinking about size in this linear way, we're thinking about it on a spectrum where everyone is included," Lizzo said in a statement. "Everyone's size is just their size. It's not high, it's not low. It's not big, it's not small. It's just your size."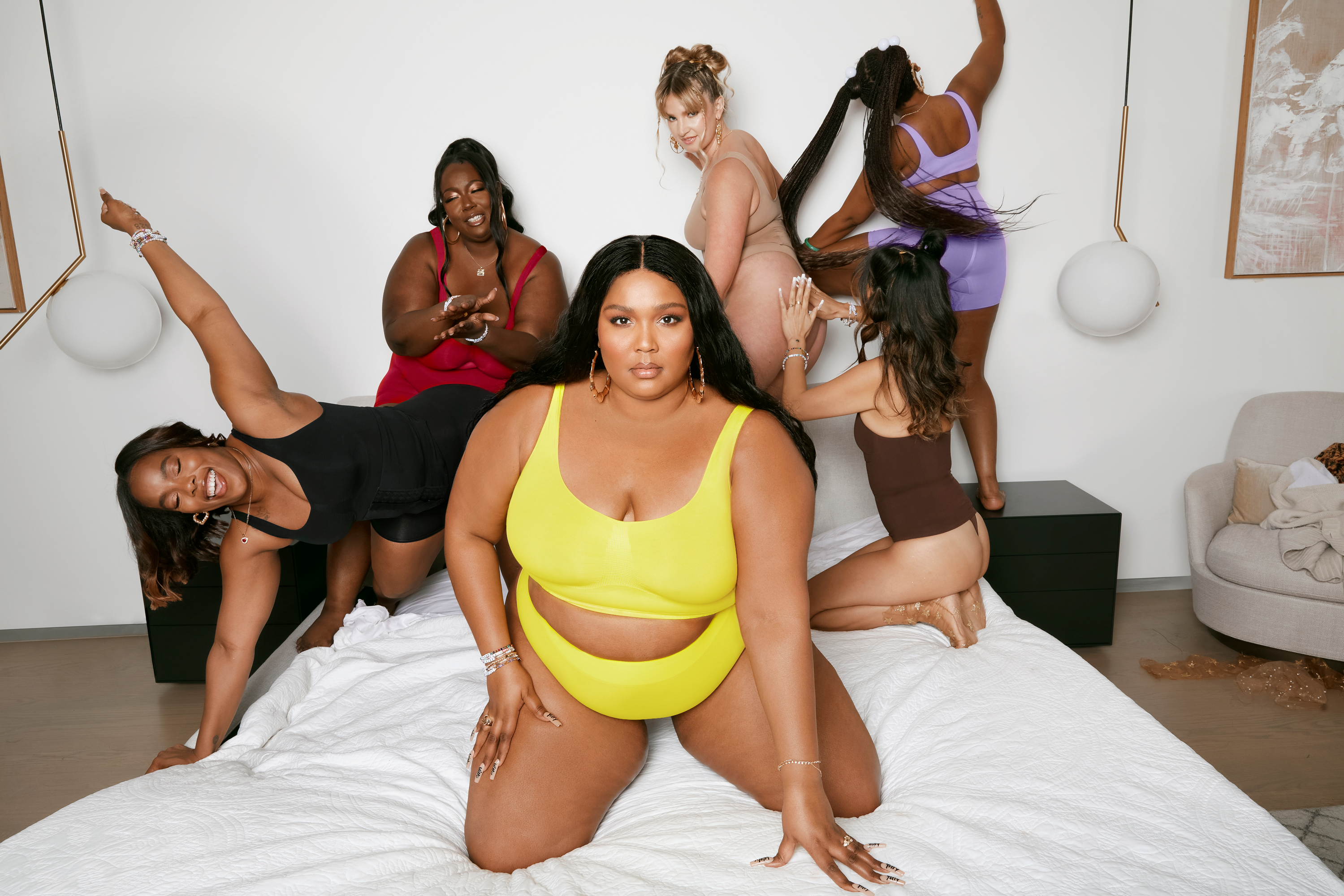 YITTY
The brand will officially launch on April 12 with three distinct drops: NEARLY NAKED (a lightweight and curve-hugging seamless collection); MESH ME, (smoothing mesh styles that blend fashion with function); and MAJOR LABEL (an assortment of comfortable and fashionable everyday lifestyle pieces). All YITTY pieces will come in playfully named colorways such as "Moody Bitch Taupe." "These color names alone should make you feel like that bitch when you're putting the product on," Lizzo said.
Lizzo is shaping the conversation around inclusivity
Lizzo created YITTY in partnership with Fabletics which helped bring her very personal vision to life. The YITTY name was inspired by Lizzo's childhood moniker and the business was created to bring a new perspective to the shapewear market. YITTY is also a certified Carbon Neutral Company and 65 percent of its styles are made with super-soft recycled fibers and the brand's sustainably designed packaging is made with 100-percent recycled materials.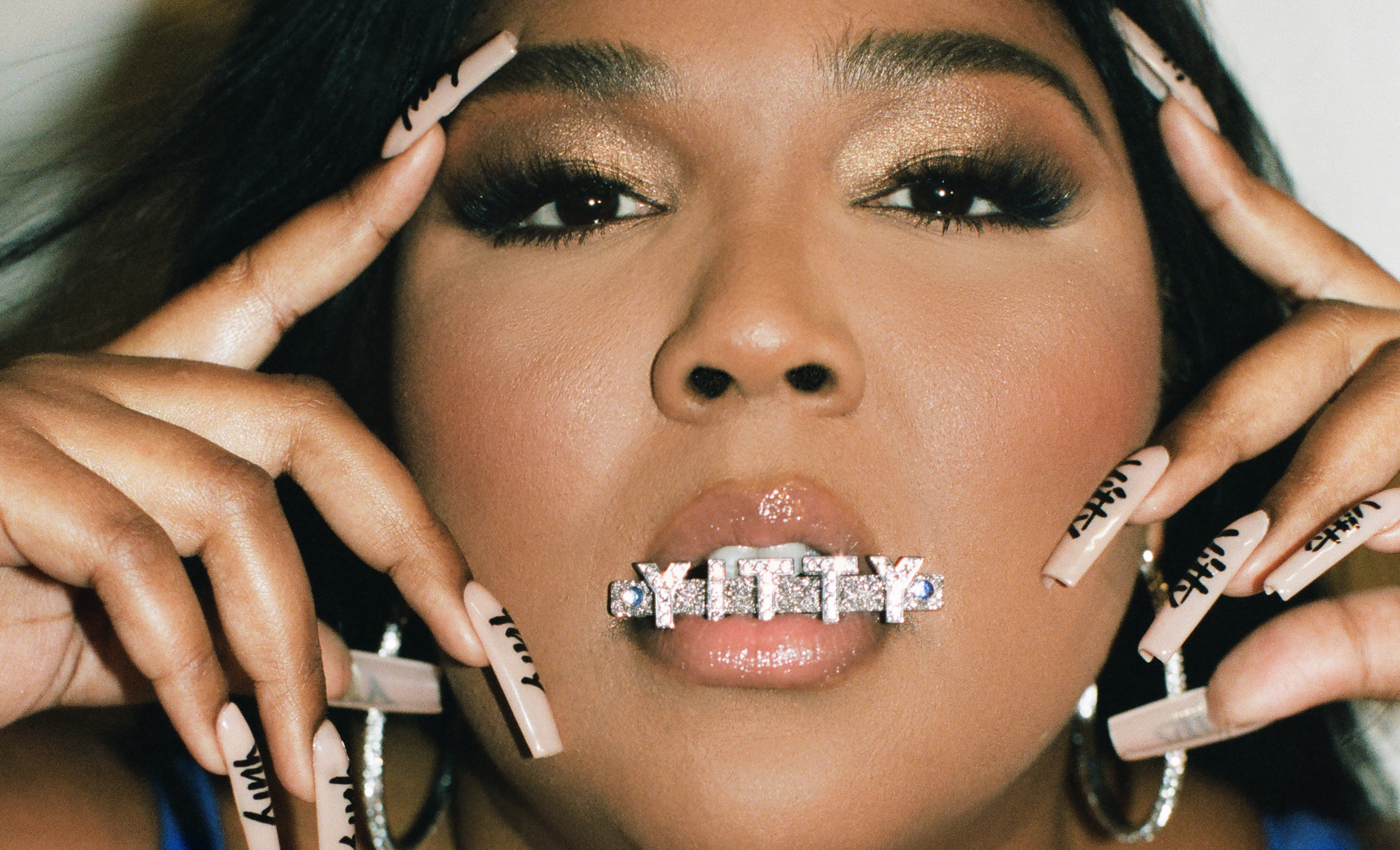 YITTY
"I felt that I was constantly being told through TV and magazines that my body wasn't good enough. And, in order to be considered 'acceptable' I had to inflict some sort of pain upon it to fit into an archetype of beauty. Because of this, I've been wearing shapewear for a long time, maybe since I was in fifth or sixth grade," Lizzo said. "I was tired of seeing this sad, restrictive shapewear that literally no one wanted to wear. I had an epiphany like, 'Who can actually do something about this?' I decided to take on the challenge of allowing women to feel unapologetically good about themselves again."
Lizzo's YITTY brand is her latest project around promoting inclusivity and comes right after the Grammy Award-winning artist wrapped her reality show Lizzo's Watch Out for the Big Grrrls, a series that follows Lizzo as she searches for backup dancers. All of the contestants are chosen to help bring a wider range of body shapes and sizes to an industry traditionally dominated by people with smaller body types.
"Girls that look like me don't get representation," Lizzo said in the trailer. "Time to pull up my sleeves and find them myself." Since it premiered on Amazon Prime on March 25, Lizzo's reality show has garnered wide support, with fans taking to TikTok to perform a dance sequence to the show's title track "Watch Out for the Big Grrrls."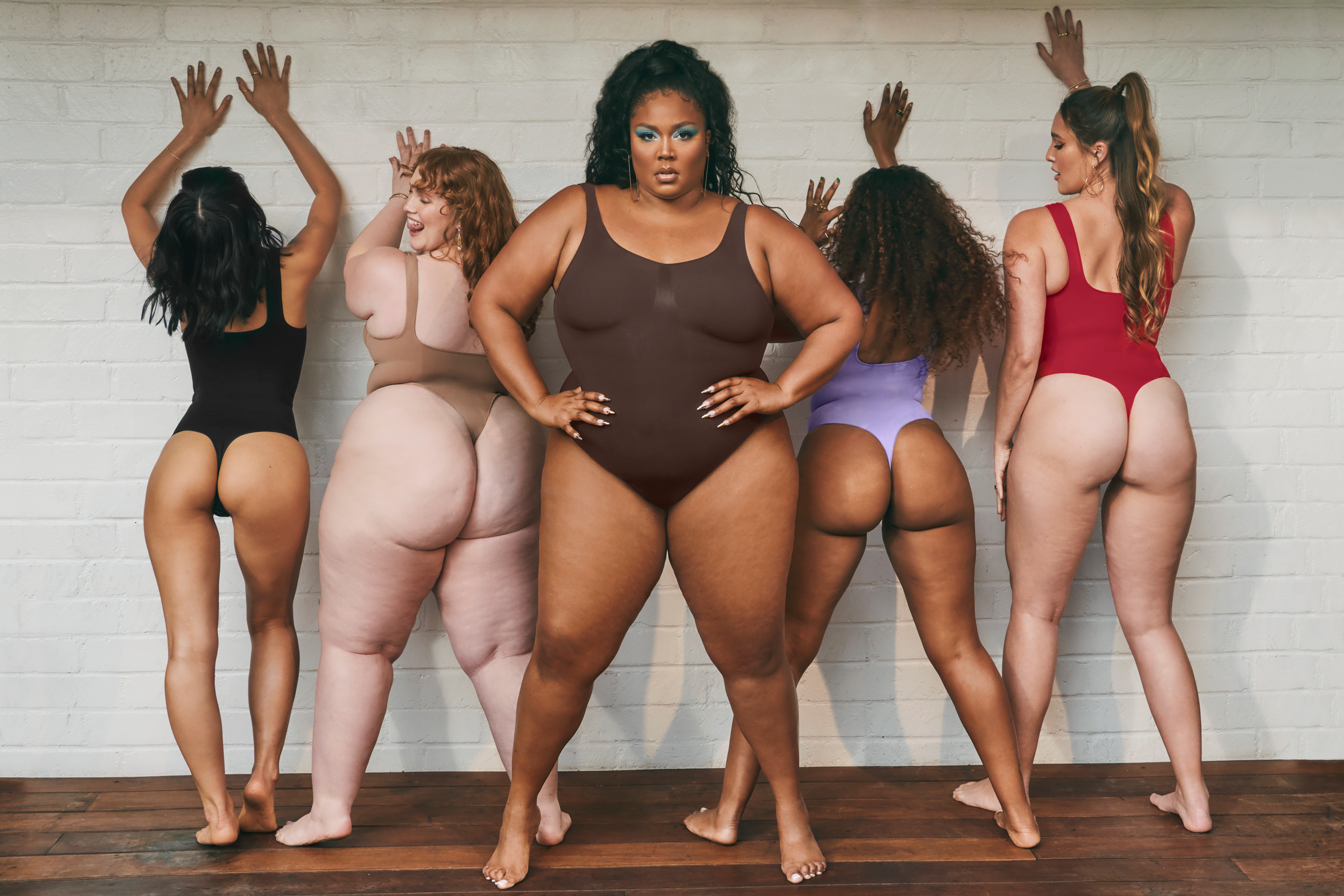 YITTY
Lizzo's vegan journey is about inclusivity, too
Lizzo has been vegan since summer of 2020 and often takes to TikTok to share creative plant-based recipes for everything from green smoothies to her take on McDonald's McChicken sandwich. Along her vegan journey, Lizzo has shut down fat-phobic comments with messages of radical self-love and body positivity.
Lizzo expertly responded to one such comment in a TikTok video she posted last year. "I'm seeing way too many plus-sized vegans. Are y'all frying the lettuce?" a woman stated in an audio clip Lizzo shared alongside a video of her enjoying a vegan breakfast sandwich while dancing in her underwear. "Shout out to all my fat vegans—we look as good as we feel … and to the haters, good luck chasing that narrow beauty standard," Lizzo captioned the video.
For more about Lizzo, read:
7 Reasons Why Lizzo Needs Her Own Vegan Cooking Show
Lizzo Praises Jesus for Golden Krust's New Vegan Jamaican Beef Patties
Lizzo Promises TikTok Fans Fresh Vegan Cooking Content in 2022