Musical artist Lizzo has been too busy with her music to share her vegan cooking on social media platform TikTok lately, and fans have noticed. After a fan posted that she misses Lizzo's vegan cooking content, Lizzo replied with a TikTok video of herself cooking a vegan lentil stew.
"I've just been working so much that I have not had time to cook, and every time I cook I be [sic] just so ready to eat that I forget to film it," Lizzo said in the TikTok video. "But I just remembered right now that I'm about to make a lentil stew."
The TikTok video goes on to show Lizzo roasting red onions and potatoes, rinsing spinach and kale, and making broth. She blends the roasted vegetables and broth together in a blender and then pours it into a stock pot and adds lentils and greens.
In her reply to the person who requested more cooking content, Lizzo writes that she'll also be making mac and cheese soon. Shortly thereafter, Lizzo posted a video of herself making a bagel with vegan egg, deep-fried vegan bacon, and jelly.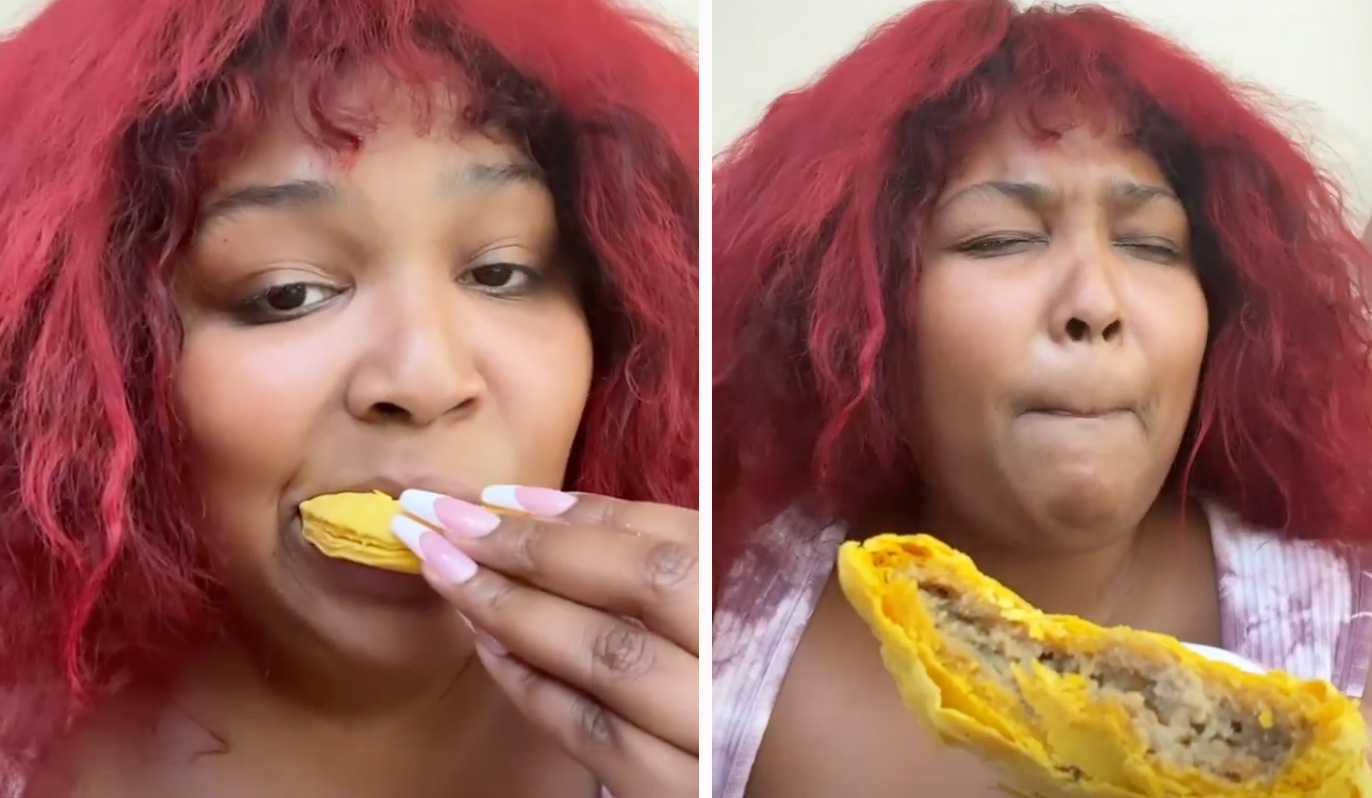 Lizzo's venture to veganism
Lizzo first publicly announced that she was vegan in June 2020 to her then 8.8 million TikTok fans—a following that has since grown to 20 million on the platform. Since then, Lizzo has regularly shared her vegan recipes and meals on TikTok in which she features replacement products for meat, dairy, and eggs from brands such as Beyond Meat, Eat Just, Califia Farms, and Good Catch. She has shared videos of herself making meals such as a breakfast sandwich with vegan hash browns, scrambled eggs, and bacon; vegan Brussels sprout nachos; and vegan meat-and-cheese-stuffed Jamaican patties.
The celebrity also shares her support for local vegan restaurants. When TikTok first expanded its platform to allow users to make three-minute videos, Lizzo dedicated her first video to a vegan hot honey sandwich and fries from Lettuce Feast, a Los Angeles–area vegan food truck. Lizzo spent the entirety of the three minutes joyfully eating and praising her vegan meal, and in between bites she pointed out that the sandwich—which replaces chicken with fried mushrooms—was perfectly sauced and seasoned. When it came to the crinkle cut fries, Lizzo compared them all to "that one Dorito that's perfectly seasoned in the bag."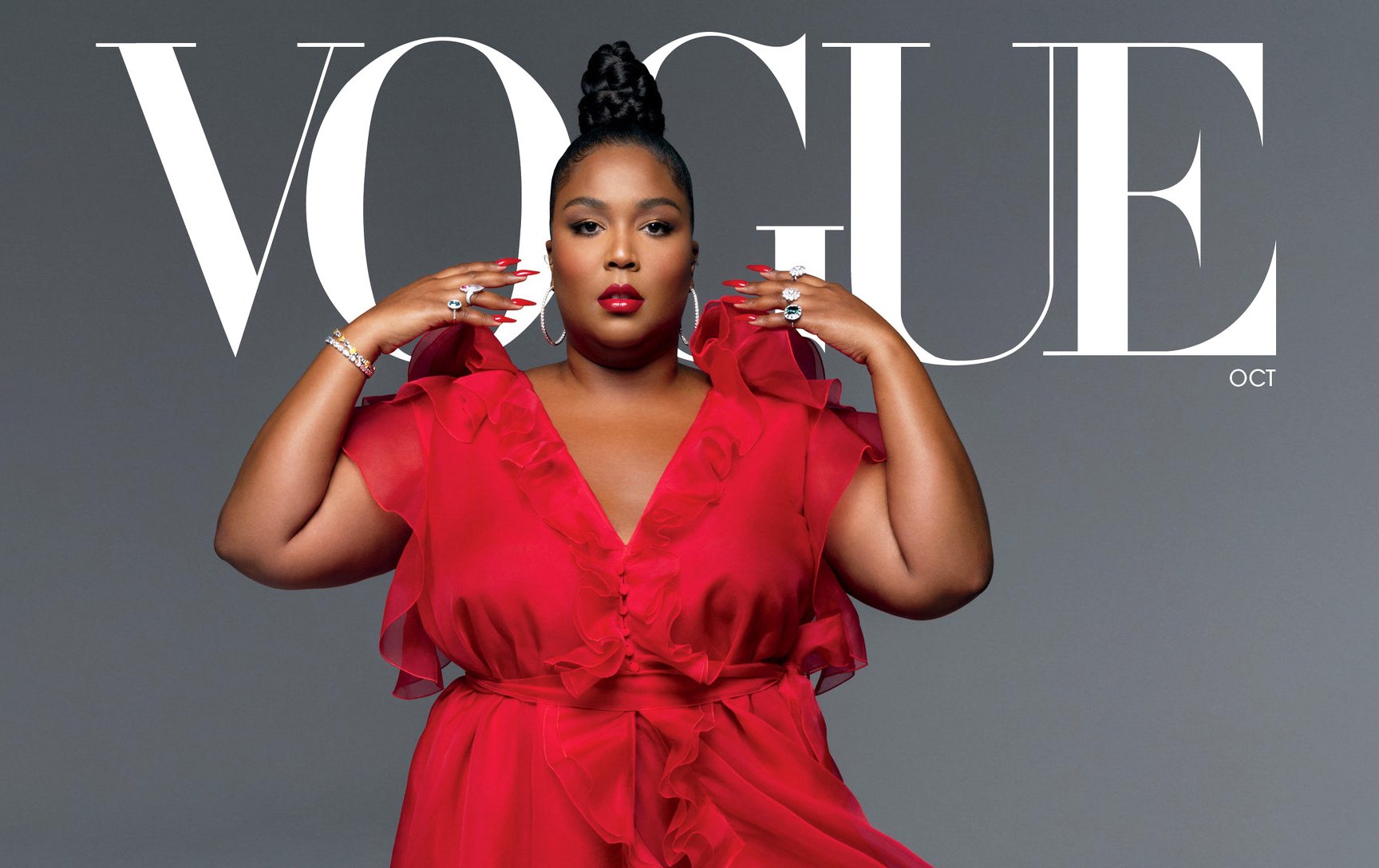 Shutting down fat-shamers
The three-time Grammy Award winner is also known for sharing body positivity posts and shutting down fat-shamers. Earlier this year, Lizzo shared a video of herself in her underwear eating a vegan egg sandwich over an audio clip of a woman saying, "I'm seeing way too many plus-sized vegans. Are ya'll frying the lettuce?" Lizzo clapped back further in her caption of the TikTok video: "Yes, actually I do," Lizzo said in reference to fried lettuce. "Shout out to all my fat vegans—we look as good as we feel … and to the haters, good luck chasing that narrow beauty standard."
In October 2020, Lizzo was featured on the cover of Vogue Magazine, representing the first time a plus-sized, Black woman was on the cover of the fashion magazine. "I am the first big Black woman on the cover of Vogue Magazine. The first Black anything feels overdue. But our time has come," Lizzo said. "To all my Black girls, if someone like you hasn't done it yet—be the first."
For more on vegan celebrities, read:
9 Ways Billie Eillish is Paving the Way for a Vegan Future
Cardi B Wants to Go Vegan. Asks 20 Million Fans for Help.
Jermaine Dupri Just Launched His Own Vegan Ice Cream Brand