The Philadelphia brand can be credited for inventing what Americans know as cream cheese back in 1872. While it was made in New York, the cream cheese was named after Philadelphia, a city known for its top quality food at the time. Fast-forward 150 years and the Philadelphia brand still accounts for 69 percent of the cream cheese segment in the United States.
Today, the brand is bringing its cheese expertise to a whole new category with the launch of Philadelphia Plant-Based, its first vegan cream cheese. Owned by The Kraft Heinz Company, the Philadelphia brand developed vegan cream cheese in response to consumer demand for plant-based foods.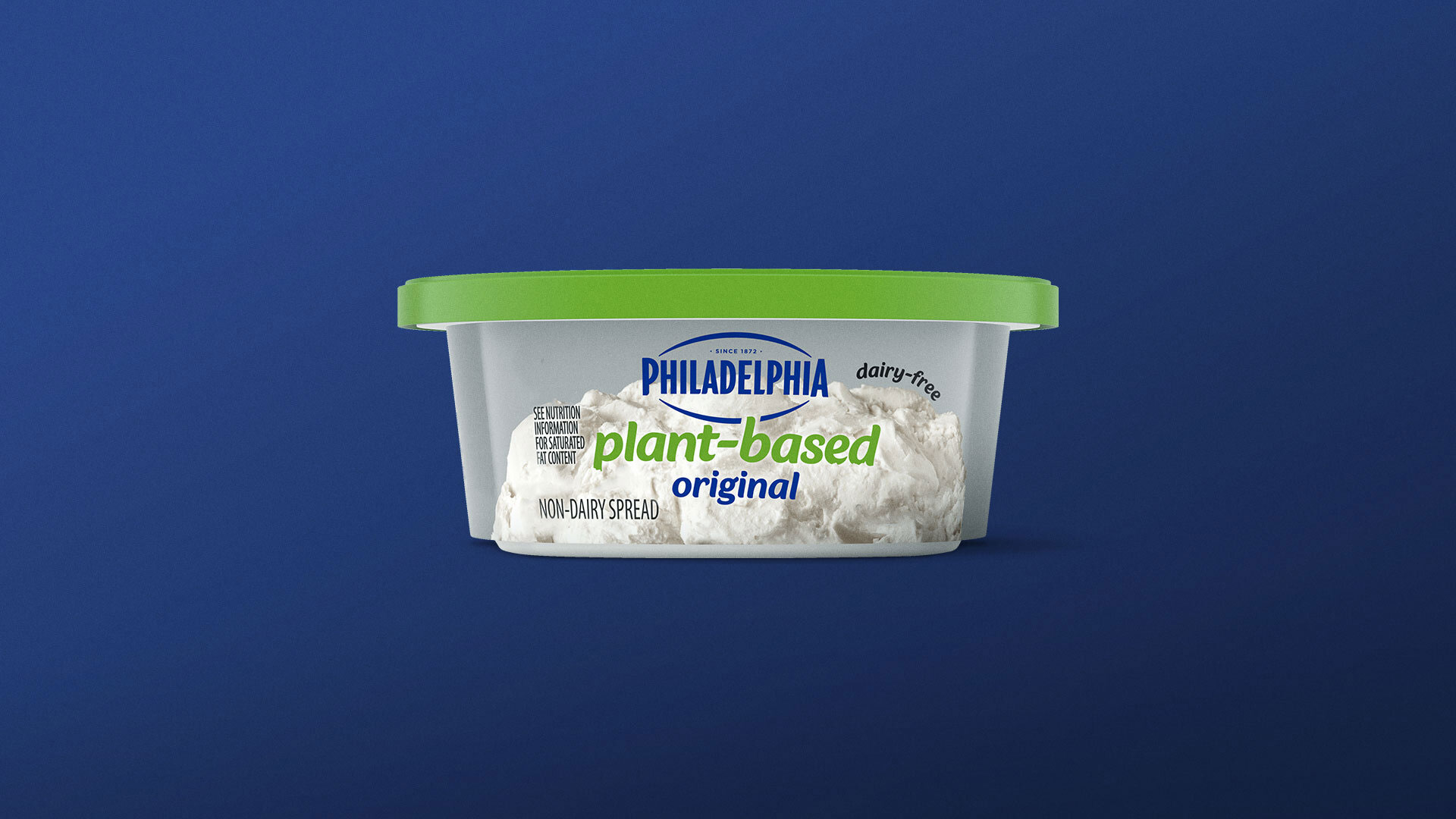 Philadelphia
"We have seen interest in plant-based food continue to grow … and we really wanted to address that as a brand," Philadelphia's Senior Brand Manager Keenan White tells VegNews. "Seeing how the current [non-dairy] category was growing so rapidly and seeing what offerings were on the market were great informers for us as we thought about our own formula and about getting into plant-based ourselves as the brand that invented cream cheese 150 years ago."
The new Philadelphia Plant-Based spread in its classic original flavor is now hitting select retailers in the Southeast United States, with a national rollout—and two new, yet-to-be-disclosed flavors—expected in summer 2023.
Philadelphia's first vegan cream cheese
Developed over the course of more than two years, the new Philadelphia Plant-Based spread is made to mimic its popular dairy counterpart and uses coconut oil as a creamy base, along with potato starch and faba bean protein.
The research and development team at Philadelphia dedicated a great deal of time to understanding the needs of consumers looking for plant-based products before landing on the formula for Philadelphia Plant-Based.
"It's really about delivering that flavor and texture that you get from dairy products," White says. "We know that's been historically difficult not just in cream cheese but in the broader dairy sector to deliver what milk as a foundational ingredient does when it comes to delivering that multi-sensorial experience."
Philadelphia's 2021 IRI and Mintel Data shows less than half of consumers that try plant-based spreads make repeat purchases—which Philadelphia saw as an opportunity for innovation in the vegan cream cheese space. The team looked at various base ingredients, from nuts to coconut oil, and chose the latter to impart that smooth and creamy texture that Philadelphia is known for.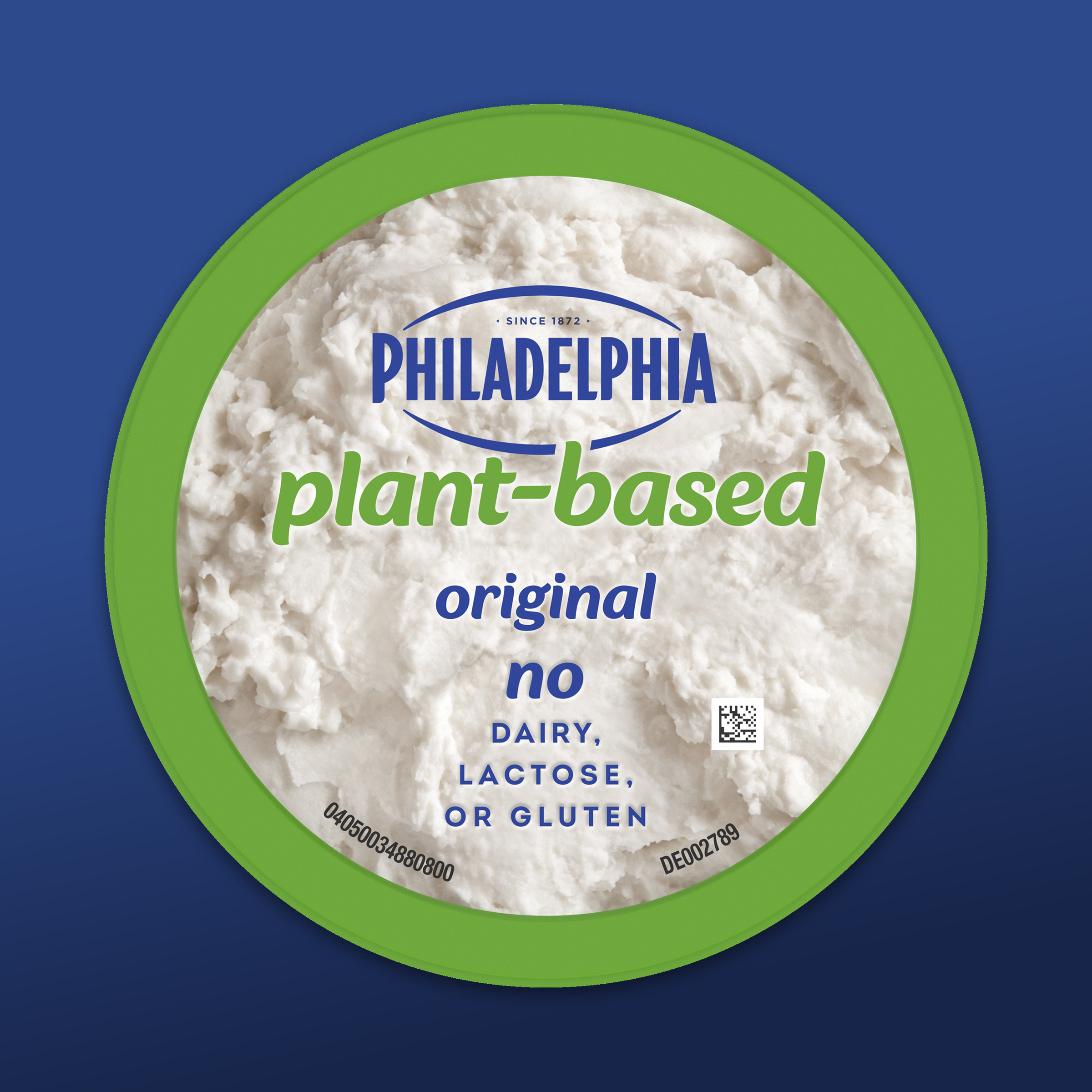 Philadelphia
"Philadelphia Plant-Based spread not only provides a solution that mirrors the taste and texture of our iconic Philadelphia brand, but it also reinforces Kraft Heinz's bet to bring plant-based offerings to the masses," Robert Scott, President of Research & Development at The Kraft Heinz Company, said in a statement.
"The influx of flexitarian consumers has driven growth within the plant-based market, which is now more than 20 times the size of the vegan population," Scott said. "As the brand that has set the cream cheese standard for 150 years, we realized the current options weren't meeting consumer expectations and there was no trusted leader."
Over in the United Kingdom, Philadelphia launched a plant-based cream cheese during Veganuary (January) 2022 which is made with a combination of almond and oat milk. There, the brand is operated by Mondelez, a separate entity from The Kraft Heinz Company, which holds the rights to the Philadelphia brand stateside.
Kraft Heinz delves into vegan dairy products
In addition to releasing its first vegan cream cheese under the Philadelphia brand, The Kraft Heinz Company recently announced a partnership with The Not Company (NotCo), a Chilean company that uses artificial intelligence to approximate dairy and meat alternatives using unique plant ingredients. The collaboration—known as the Kraft Heinz Not Company—has the potential to transform many iconic brands with plant-based formulations.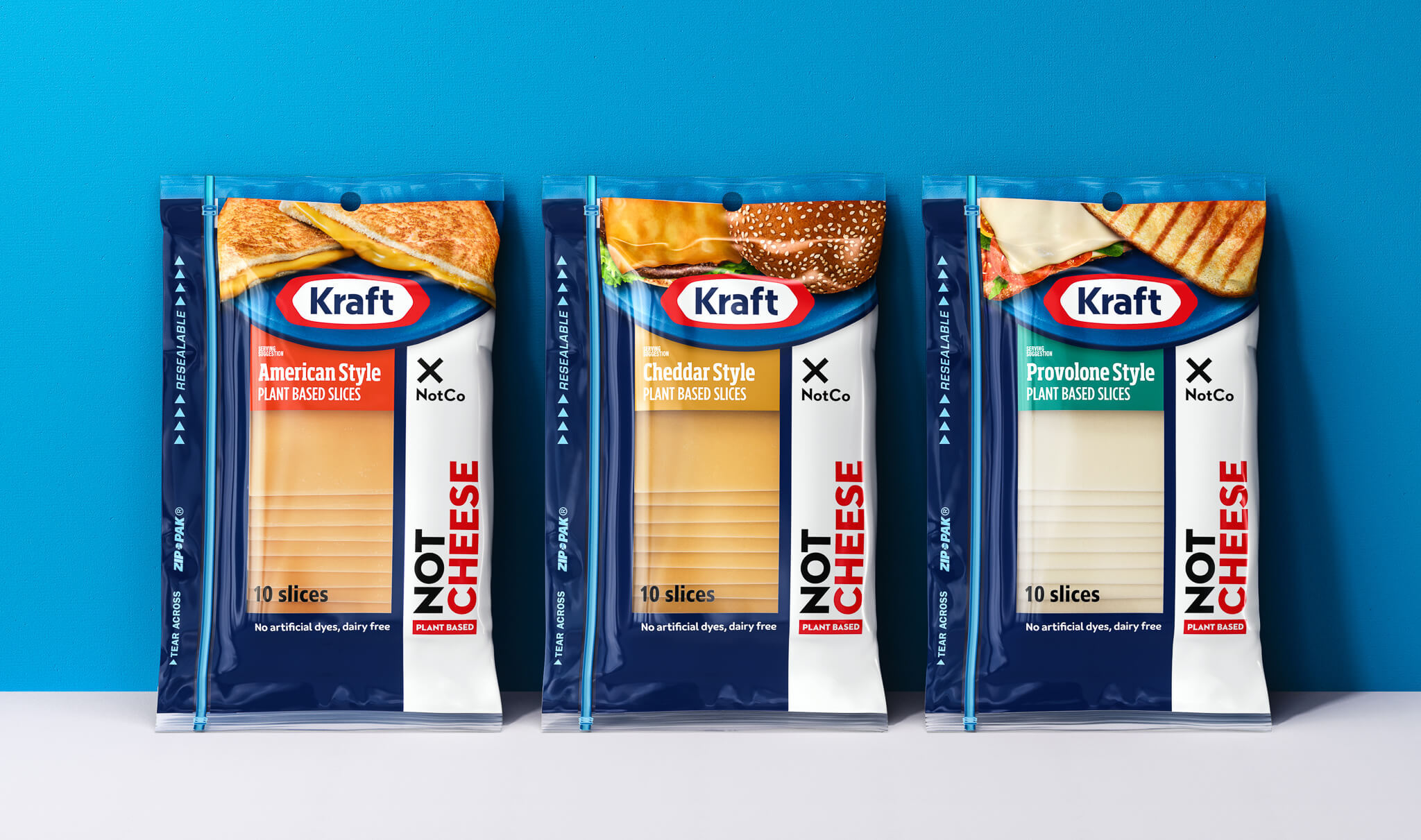 Kraft Heinz
Thus far, the partnership has resulted in last month's limited launch of NotCheese Plant-Based Slices, a vegan take on Kraft Singles. Available in American, provolone, and cheddar, the new vegan cheese slices first debuted in a test market in Cleveland, OH at 30 Giant supermarkets and will hit stores nationwide in 2023.
"Separately, our Kraft Heinz and NotCo joint venture uses our own proprietary, patented capability and technology that allows us to develop products using AI—giving us the ability to understand food at the molecular level in order to mimic the flavor, color, smell and functionality," he says. "This technology will be used to roll-out future product innovations from the Kraft Heinz Company in 2023 and beyond."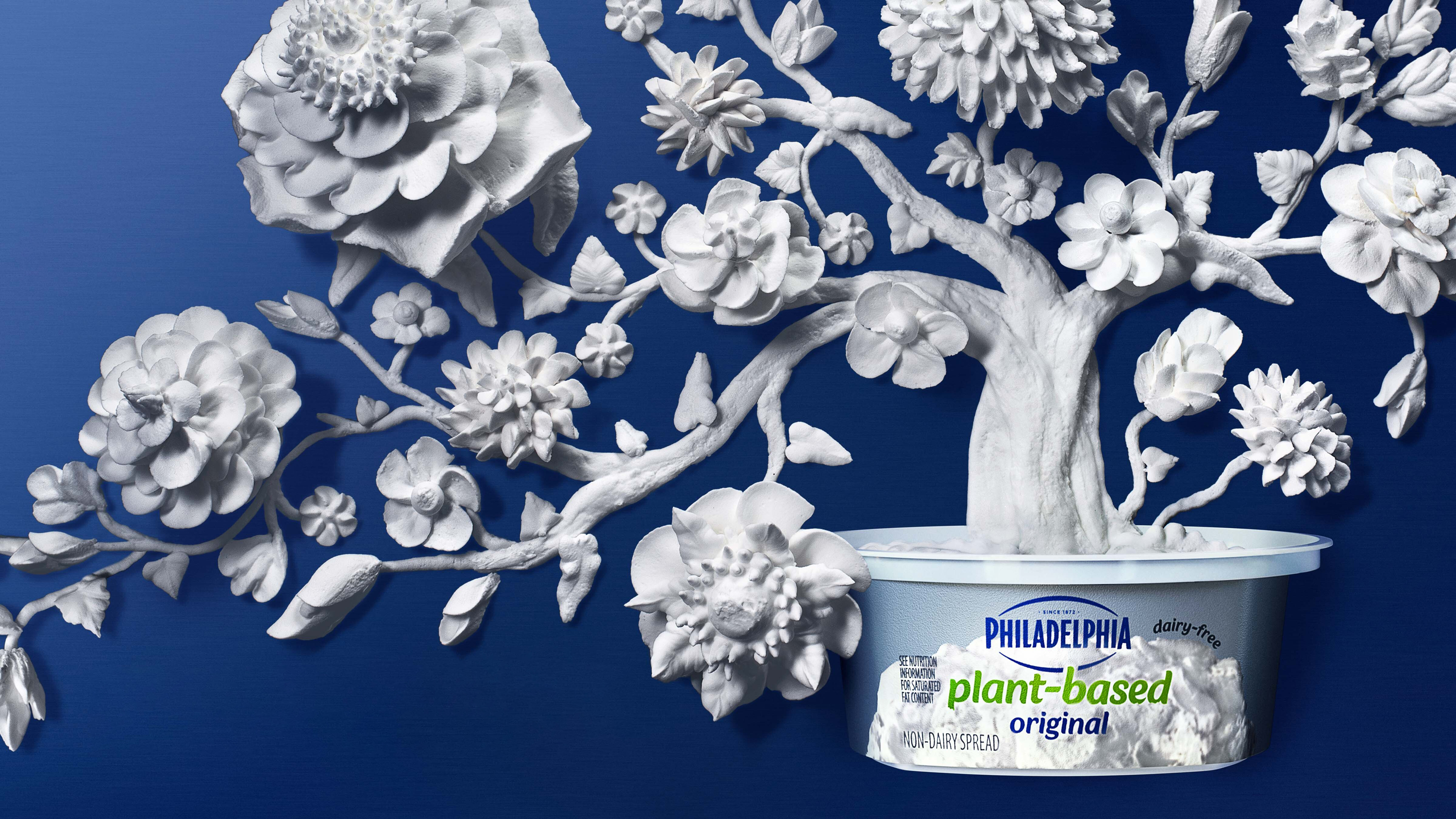 Philadelphia
The launch of Philadelphia Plant-Based also fits into The Kraft Heinz Company's overall strategy to reduce its environmental impact. "We anticipate this product will help us achieve both our goals of reaching net-zero carbon emissions by 2050 (halving them by 2030) and increasing our plant-based offerings across Kraft Heinz brands to support healthy, sustainable living and accessibility amongst consumers," White says.
For the latest vegan news, read: