On May 28, Los Angeles-based eatery Crossroads Kitchen will open a new location in Resorts World Las Vegas as the first vegan fine-dining restaurant on the Las Vegas Strip. Helmed by founding chef Tal Ronnen and executive chef Paul Zlatos, the restaurant will feature classic dishes made popular at its flagship location, including Stuffed Zucchini Blossoms, Beet Tartare, and house-made pastas such as the Tagliatelle Bolognese and Fettuccine and Truffles. The Las Vegas location will also offer specialty menu items made to wow the resort's varied visitors.
View this post on Instagram
"As we expand our dining portfolio, we continue to seek unique concepts that can appeal to food lovers and culinary novices alike, and Crossroads does just that," Bart Mahoney, Vice President of Food & Beverage of Resorts World Las Vegas, said in a statement. "We are thrilled to be working with Chef Tal and his talented team to offer an approachable yet refined take on plant-based cuisine to our guests and visitors."
Ronnen is a New York Times best-selling author and previously worked as a personal chef for Oprah Winfrey, who named him the best vegan chef in America. He also catered the high-profile wedding of Ellen DeGeneres and Portia de Rossi in 2008.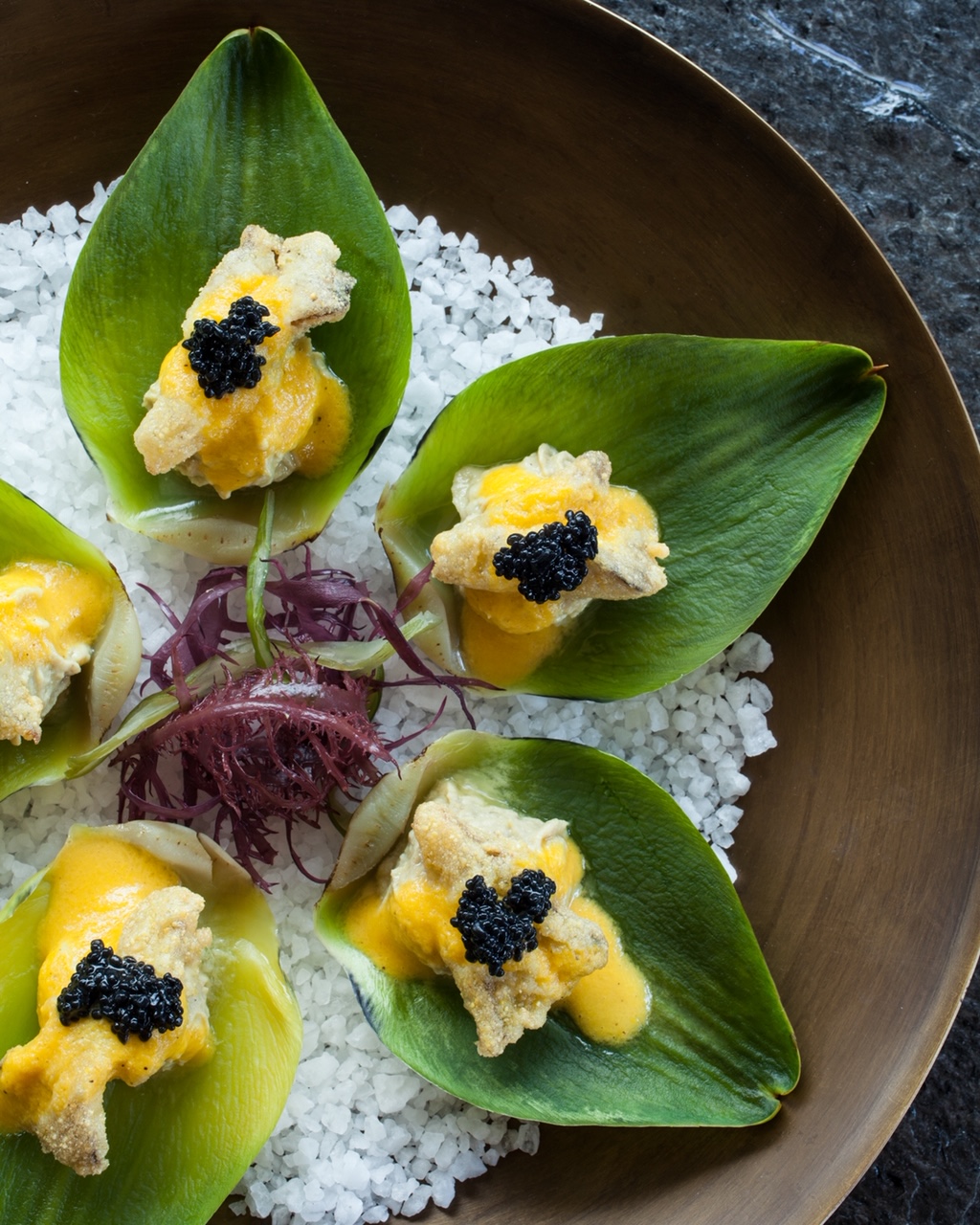 Crossroads Kitchen
Crossroads: a pioneer in fine-dining gets into vegan burgers
In 2013, Ronnen teamed up with Blink-182 drummer Travis Barker to open the flagship location of Crossroads Kitchen in Los Angeles as a pioneering restaurant that elevated plant-based food into the fine-dining realm. Since then, the restaurant has become a plant-based hotspot with many devoted celebrity patrons such as Christina Applegate, Zendaya, and Joaquin Phoenix.
Crossroads Kitchen is known for its elaborate plant-based dishes such as artichoke oysters topped with kelp caviar, oven-roasted truffle potatoes, and spaghetti carbonara. However, with the Las Vegas expansion, Ronnen is also exploring a more casual iteration of Crossroads. In addition to the upscale restaurant in Las Vegas, Resorts World Las Vegas will be home to CB/Crossroads Burgers, a new fast-casual concept also slated to open this spring. At this eatery, Ronnen and his team will serve house-made sausages, burgers, fries, and milkshakes that can be consumed on the premises or taken to-go.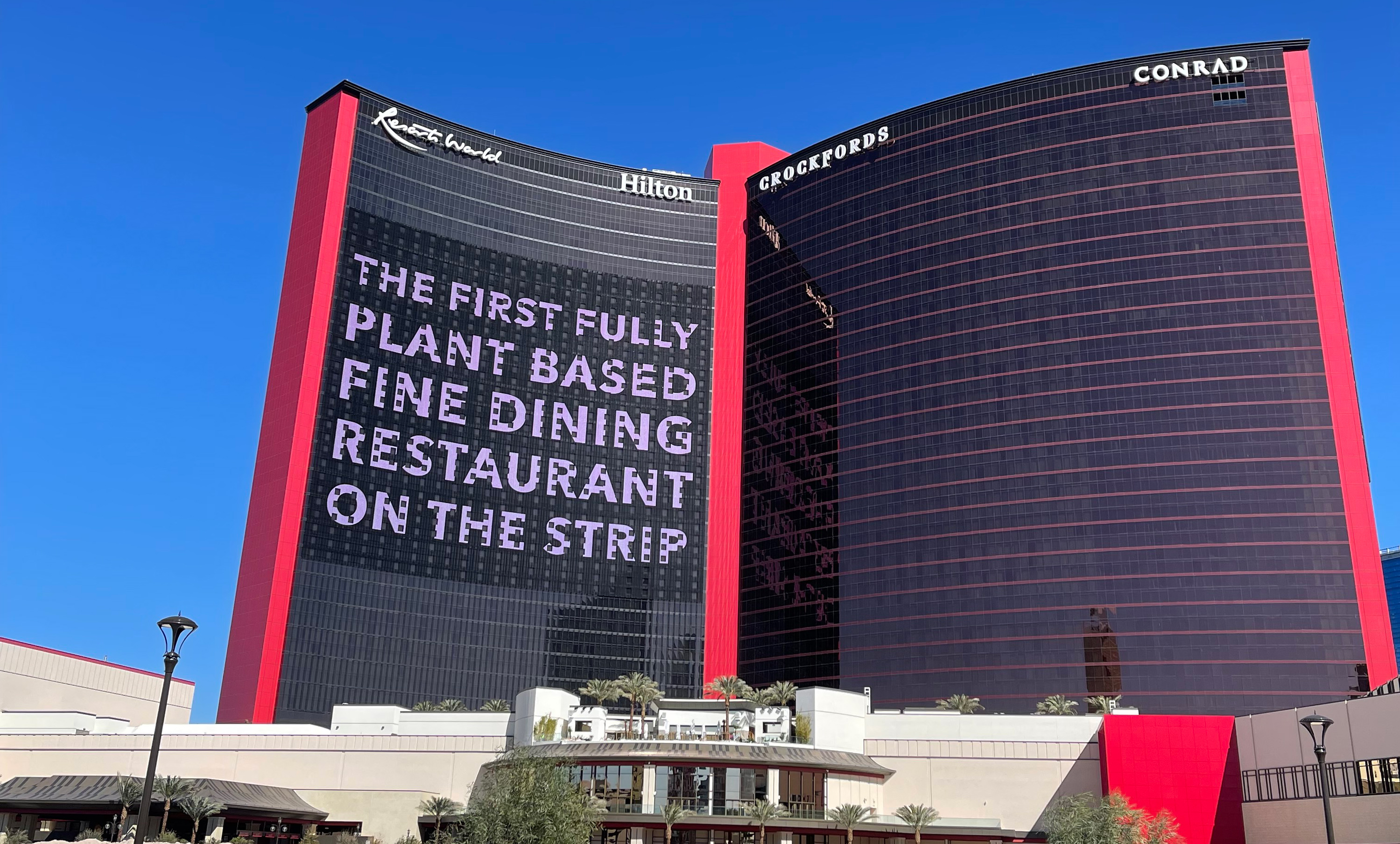 Tal Ronnen
While these Crossroads concepts are new to Las Vegas, Ronnen previously worked to make Vegas more vegan-friendly with entrepreneur Steve Wynn. "In 2010, I worked with the Wynn's culinary team to develop new vegan menus for all restaurants on the [Wynn Las Vegas] property—a first for any resort on the strip," Ronnen told VegNews. "I'm excited to return to Las Vegas to open my very own Crossroads restaurant in addition to debuting a brand new fast-casual concept at Resort World Las Vegas."
While CB/Crossroads Burgers is an entirely new concept for Ronnen, the chef pivoted Crossroads into several directions during the COVID-19 pandemic to keep the doors open, including opening as a temporary pizza shop. In December 2020, Ronnen operated the pop-up Crossroads Tacos where he served an extensive menu of vegan street tacos, nachos, and burritos to highlight vegan queso made by Kite Hill—a vegan food brand Ronnen co-founded with cheesemaker Monte Casino and Impossible Foods' founder Pat Brown.
Vegan options on the Las Vegas strip
Crossroads is the first vegan fine-dining restaurant on the Las Vegas Strip and joins concepts in other categories that have been serving vegan options for several years. In 2020, Truth & Tonic opened on the fourth floor of The Venetian Resort as the first fully vegan casual restaurant on the strip. Operating inside the resort's wellness spa, the eatery's menu features JUST Egg scrambles, vegan chicken avocado wraps, and soyrizo-filled tacos.
Truth & Tonic
In 2021, The Venetian expanded its vegan offerings across its dining options in celebration of World Vegan Month with unique creations such as vegan salt & pepper squid made from coconut meat at Mott32 and celebrity chef David Chang's take on vegan mac and cheese (which got a hit of umami from fermented chickpea miso) at his Majordomo Meat & Fish inside the resort.
Outside of the strip's major hotels and resorts, plant-based options are plentiful at places such as vegan taqueria Tacotarian, where Vice President Kamala Harris has been known to indulge in plant-based carne asada tacos.
For more about Crossroads, read:
Why Hollywood's Hottest Celebrity Restaurant Is Vegan
Crossroads Named One of the Most Influential Restaurants of the Decade
Christina Applegate Calls Crossroads "The Best Vegan Restaurant on the Planet"