American drag queen Monét X Change—who competed on reality competition series RuPaul's Drag Race—is the host of a new talk show about vegan living. Called The Plant-Based Way With Monét, the show debuts on YouTube today with guest celebrity and vegan chef Charity Morgan to discuss veganism and her new plant-based cookbook, Unbelievably Vegan.
"A lot of people say that when you make the transition to plant-based eating, you feel better, your body feels better, like your skin gets poppin'," Monét said during a discussion with Morgan.
New episodes of the show will drop each week, and in them Monét will talk about all things plant-based food, health, and wellness with new celebrity guests each episode, including American model and fashion designer Isis King, who is known for her role on reality television show America's Next Top Model; Jackie Beat, the drag persona of actor and singer Kent Fuher; and drag queen Alaska Thunderf*ck, also known as Justin Andrew Honard.
"I dabbled in vegetarianism in college, experimented, and then I was like, 'Oh my God, like, I love this,'" Alaska Thunderf*ck told Monét on the show when she asked her how long she's been veg. On the show, fans will also watch Monét and guests share meals such as vegan burritos and plant-based chicken wings. "It tastes like chicken. It's one of those ones for, like, dad … Fool your father," Alaska Thunderf*ck said while enjoying vegan chicken burrito with Monét.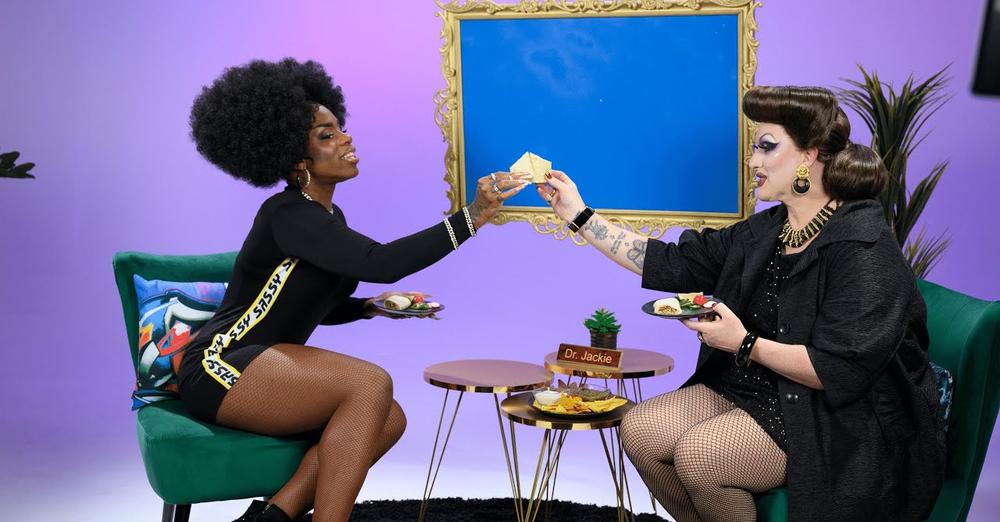 Alpha Foods
Monét X Change on RuPaul's Drag Race
Monét X Change is the stage name of Kevin Bertin, a Brooklyn, NY-born, non-binary artist who competed on Season 10 of RuPaul's Drag Race, coming in sixth place and being voted Miss Congeniality—a title only bestowed upon the queens who are the kindest, most helpful contestants on the show.
Monét returned to the show the following season to compete on Season 4 of RuPaul's Drag Race All Stars, where she won alongside drag queen contestant Trinity The Tuck in the series' first-ever double win. This made her the first Miss Congeniality and the first drag queen of color to win a season of All Stars and be inducted in RuPaul's Drag Race Hall of Fame.
Fans of veganism and Monét X Change can watch The Plant-Based Way With Monét starting today on vegan brand Alpha Foods' YouTube channel. The YouTube series is part of Alpha Foods' latest campaign to encourage plant-based eating and living. Previous campaigns included decreasing the price of its vegan Chik'n Nuggets at the same rate the price of traditional chicken wings was rising, and a fictional lawsuit in which an "anonymous" Colonel Sanders of KFC restaurants, Ronald McDonald of the McDonald's empire, and Wendy of burger chain Wendy's alleged Alpha Foods products turned them vegan.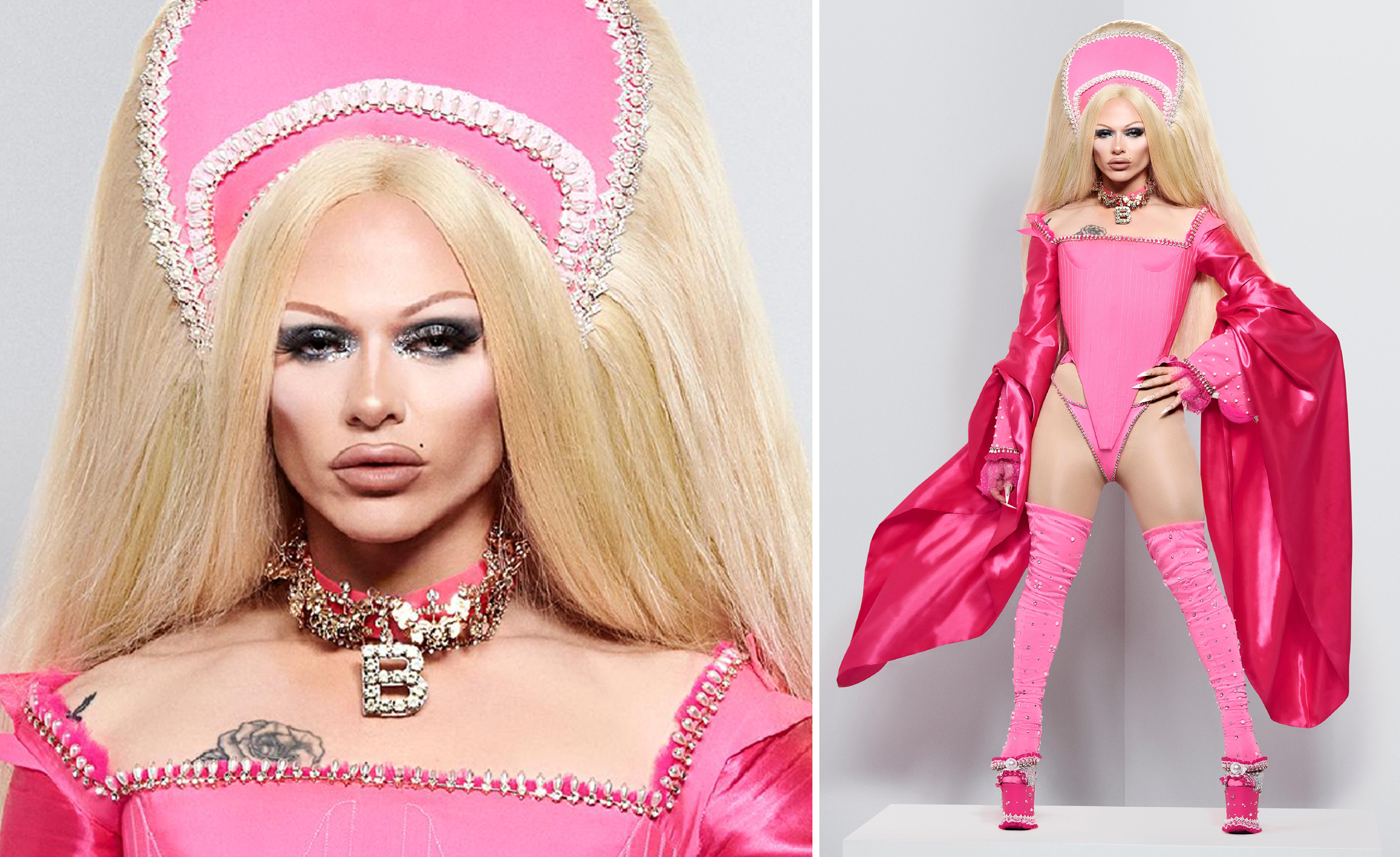 Vegan drag queens
A number of drag queens, including other contestants on the 14 seasons of RuPaul's Drag Race, have ditched meat in the name of animals. Last year, contestant Bimini Bon-Boulash made her entrance into the competition on RuPaul's Drag Race UK with the line, "I'm vegan, haha!" The 27-year-old non-binary artist from London went on to say "I'm East London's plant-based princess … I'm, like, the most famous vegan in East London. Because I don't stop going on about it."
Other prominent vegan drag queens include RuPaul's Drag Race alum Courtney Act from Season 6 and outspoken animal activist Honey LaBronx of New York City.
For more about vegan television shows, read:
Vegan Cooking Show Debuts on Amazon Prime
Tabitha Brown Gets Her Own Show on Ellen's Network
Vegan Television Show Debuts on Roku