Actress Scarlett Johansson has launched new vegan skincare brand The Outset. The skincare line features six essential, fragrance-free products: a cleanser, prep serum, day cream, night cream, fine line cream, and lip treatment with prices ranging from $28 to $54. The items are available on the brand's website and, as of April 26, exclusively at beauty retailer Sephora.
After years of being the face of several luxury beauty brands, Johansson was inspired to create her own brand that represented her values and vision. She spent five years educating herself on the industry, formulations, product development, and brand identity, and eventually partnered with entrepreneur and beauty/fashion executive Kate Foster Lengyel to create The Outset.
"I wanted to create and represent a brand that felt true to me, something real and intimate that others could see themselves in, too," Johansson said in a statement. "The Outset was inspired by my own skincare ritual—a consistent routine of cleansing, prepping, and moisturizing that keeps my skin on track and camera ready. I've found that great skin starts with the basics, and consumers we spoke with similarly expressed a desire to return to the essentials."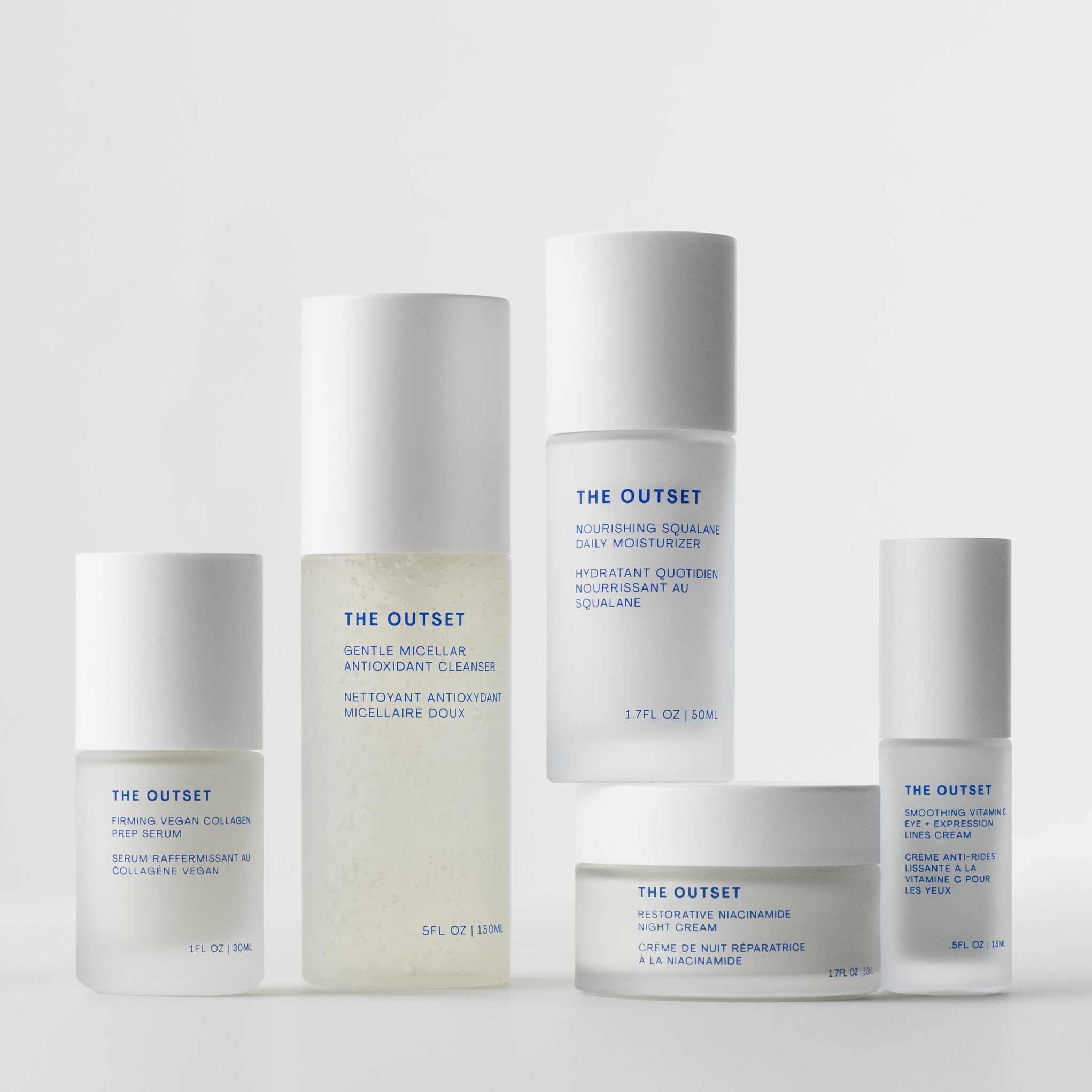 The Outset
Clean, cruelty-free ingredients
The Outset's simple, non-toxic, and cruelty-free formulas feature a trademarked Hyaluroset Complex, a clean ingredient blend that acts as a botanical alternative to hyaluronic acid and provides lasting hydration, plumping the skin to reduce fine lines while improving radiance. Its "free-from" list is also twice as long as standard beauty brands—any ingredients that are questionable were banned.
Designed with sustainability in mind, the packaging incorporates glass, bio-resin, and/or post-consumer recycled materials where possible, and product cartons are made with FSC certified materials.
"The Outset means a new beginning, which feels more relevant than ever at a time when we are all starting over and pressing the reset button," Johansson said. "It took years for us to build a brand that was backed by quality and purpose, and I'm thrilled to finally share The Outset with the world. It's an exciting beginning for me, as well."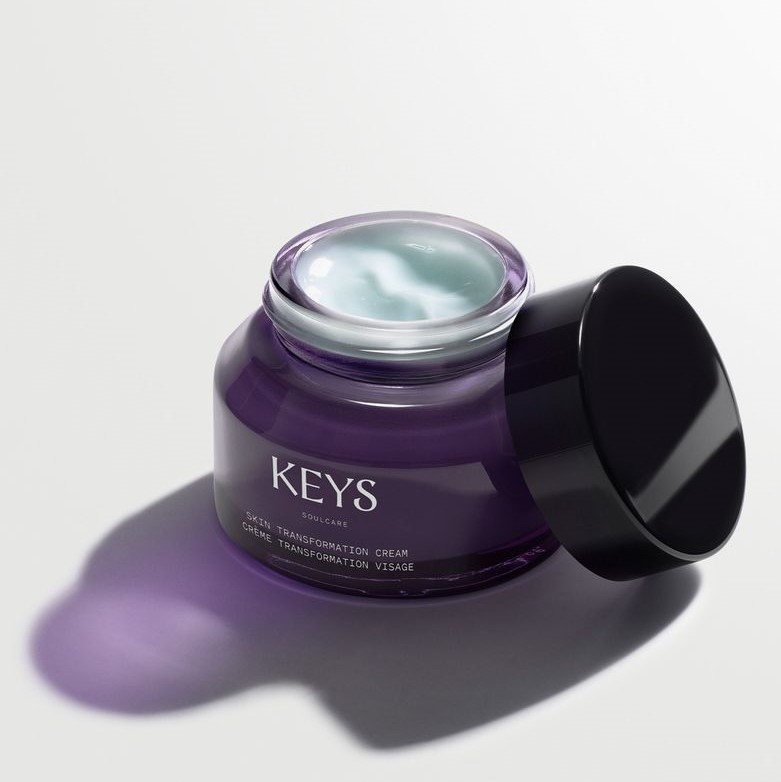 Keys Soulcare
Celebrity vegan beauty brands
Johansson joins a number of other celebrities who have launched their own vegan beauty brands. In 2020, musician Alicia Keys teamed up with e.l.f cosmetics to launch clean vegan beauty line Keys Soulcare which, like Johansson, was inspired by Keys' own skincare routine. "It's not just the products that I use, it's also the space I give myself. To slow down. To meditate. To do a face mask or to light my favorite candle. It's these moments—these rituals—that nurture me and make me feel connected body, mind, and spirit," Keys says on the website.
Last year, fellow musician Harry Styles launched non-binary vegan beauty brand Pleasing, starting with a nail polish collection, an eye and lip serum, and a face serum. The mission of the company is to highlight life's beautiful moments. "I don't think being beautiful or feeling beautiful is about looking good," Styles said in a statement. "When people are happy and glowing, they're radiating. And that's what I think the products do, it's about helping you feel beautiful."
For more about vegan beauty, read:
Glow Up With These 15 Black Women-Owned Vegan Beauty Brands
The 8 Best Vegan Hydrating Skincare Products
CoverGirl Launches Its First Skincare Line. And It's Vegan.