Beauty brand CoverGirl has launched its first-ever skincare line, Clean Fresh Skincare, a 100-percent vegan collection. For the first time in 60 years, the brand is expanding beyond makeup products and into a new beauty category. The new Clean Fresh Skincare collection is debuting with five products: a Hydrating Cream Cleanser, Priming Glow Mist, Weightless Water Cream, Mattifying Oil Free Moisturizer, and Dry Skin Corrector Cream.
"CoverGirl is an icon in the makeup aisle with a deep heritage in skin-forward products, so breaking into the skincare category is a natural evolution for the brand," Andrew Stanleick, executive vice president, North America at Coty (parent company of CoverGirl), said in a statement. "We know consumers are more skin-aware than ever and want ingredient-conscious products at an accessible price point. CoverGirl Clean Fresh Skincare is just that, and we can't wait to get these special formulations in the hands—and on the faces—of CoverGirl fans everywhere."
The Clean Fresh Skincare products are formulated with natural ingredients such as cactus water, meadowfoam seed oil, rosewater, and vitamin C, which help to hydrate and improve skin texture and tone. The new collection is also certified cruelty-free by non-profit organization Cruelty Free International and now can be found in the makeup aisle everywhere CoverGirl is sold.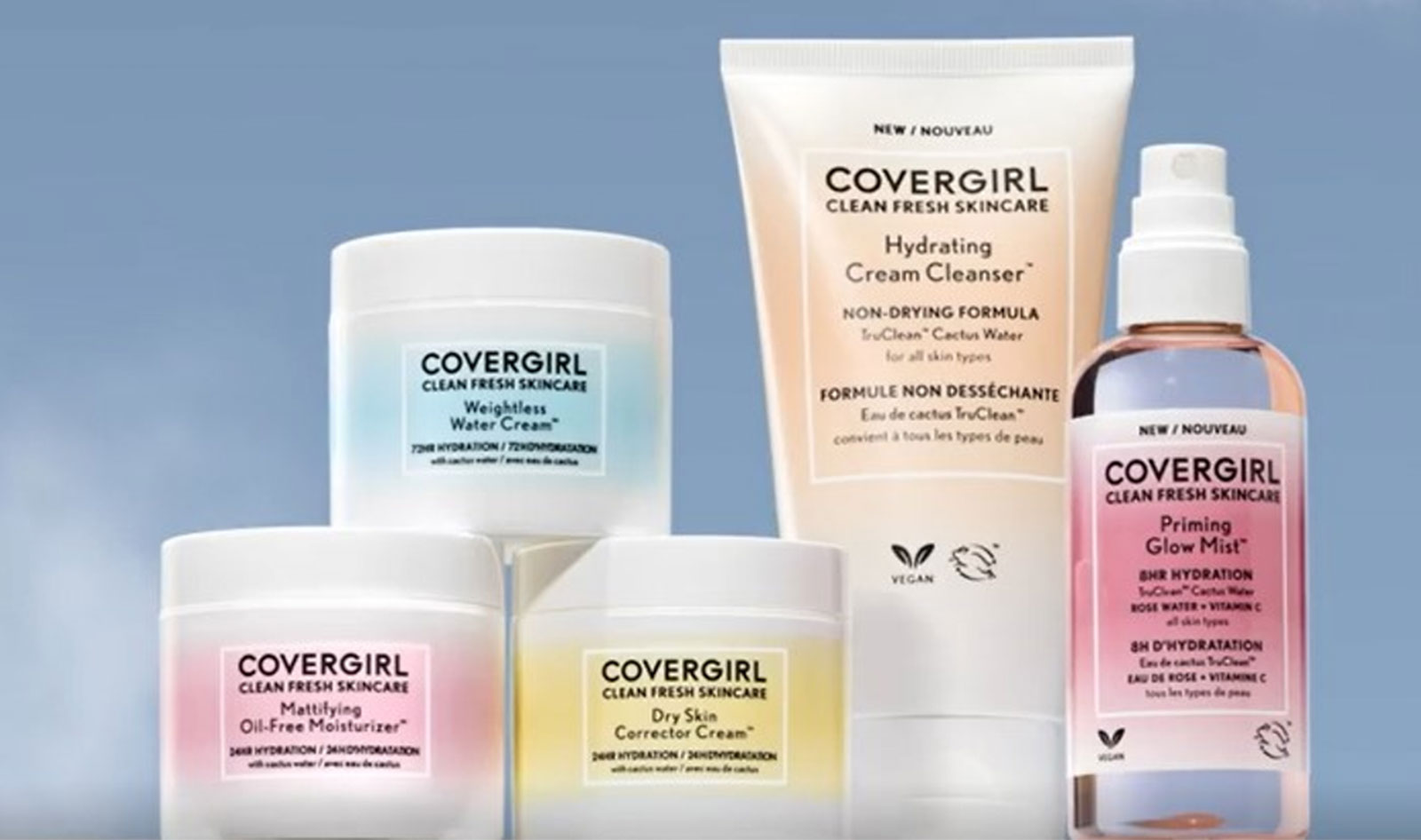 CoverGirl goes cruelty-free
In 2018, CoverGirl became the largest makeup brand to become Leaping Bunny Approved by Cruelty Free International, which means all of its products are certified cruelty-free, no matter where they are sold. Cruelty Free International certifies cosmetics, personal care, and cleaning brands under its Leaping Bunny program, a globally-recognized guarantee that a brand has made a commitment to ending animal testing for its products. To obtain its certification, CoverGirl had to meet strict criteria, such as implementing a supplier-monitoring system and independent audits of its supply chain and ingredient manufacturers. And, notably, as a Leaping Bunny-certified brand, CoverGirl is also not sold in China.
"We know we are not alone in wanting a beauty industry that is free from animal cruelty," Ukonwa Ojo, chief marketing officer of Coty, said in a statement. "And, working with Cruelty Free International, [we] invite others to join us in turning these conversations into action."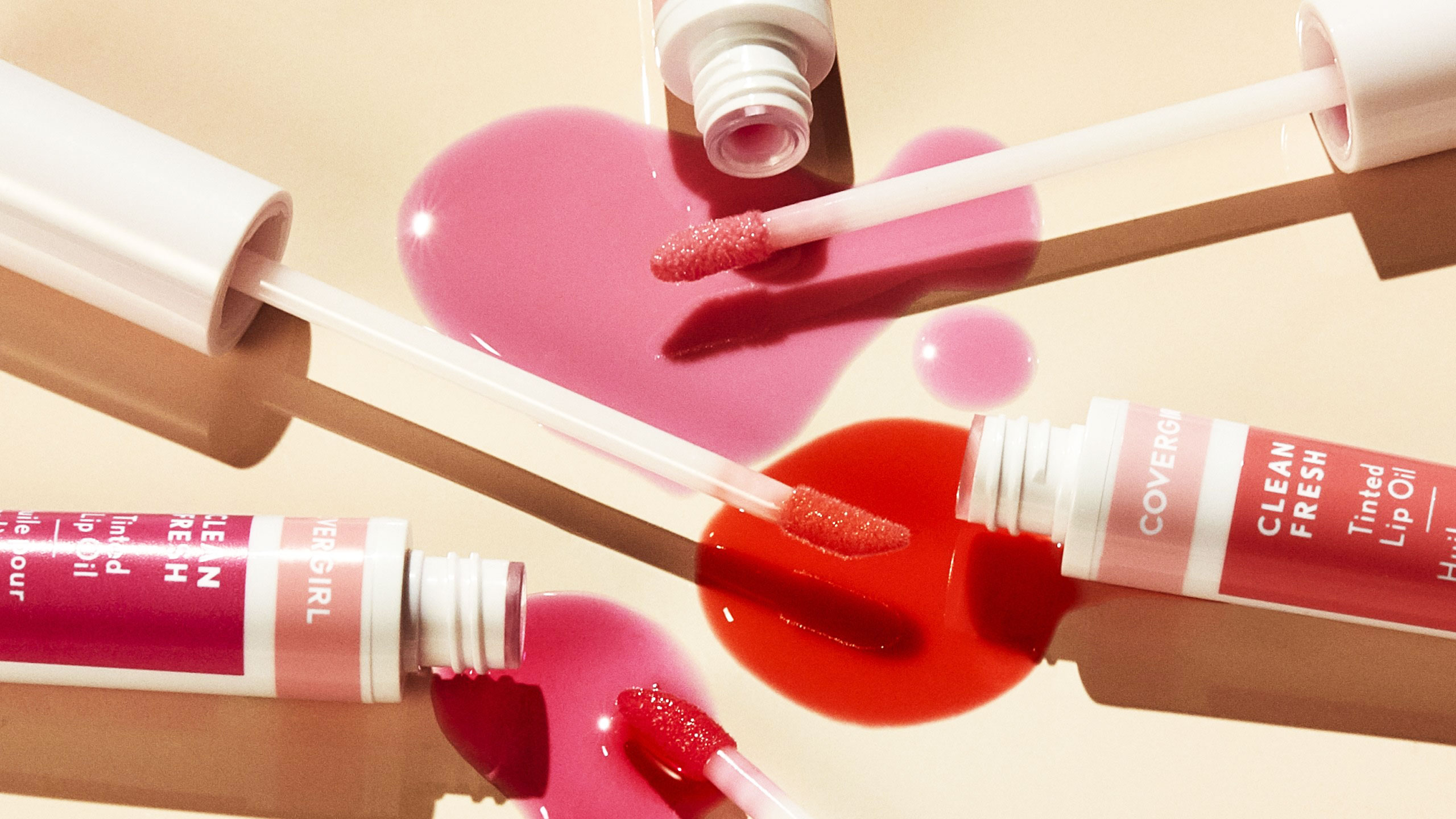 Is CoverGirl makeup vegan?
Though CoverGirl is now cruelty-free, many of its products are not vegan as they can contain animal-derived ingredients such as beeswax and carmine. However, shortly after committing to cruelty-free, CoverGirl debuted its first all-vegan makeup line, also called Clean Fresh. Available at retailers nationwide, the collection consists of four animal-free products: Skin Milk Foundation (a coconut milk-based formula with a dewy finish available in 14 shades); Cream Blush (a plumping cheek color infused with hydrating hyaluronic acid); Cooling Glow Stick (a shimmery highlighter available in four shades); and Tinted Lip Oil (a liquid lip color exclusively sold at CVS). In addition to being formulated without animal-based ingredients, the products are made without phthalates, mineral oil, formaldehyde, talc, parabens, or sulfates.
And last year, CoverGirl launched a vegan version of its popular Lash Blast mascara. Infused with argan and marula oils, CoverGirl's first vegan mascara is available in four colors: Black Brown, Black, Very Black, and Pitch Black.
For more on vegan skincare, read:
Rihanna Expands FENTY Brand With Vegan Skincare Products
Pharrell Williams Launches All-Gender Vegan Skincare Line
The 8 Best Vegan Hydrating Skincare Products