A new vegan ice cream promotion by Salt & Straw can get you and a friend a chance to win a trip to Lizzo's last performance during her just announced The Special Tour. Announced on Lizzo's birthday (April 27), Salt & Straw put together the giveaway as a fun way to celebrate the musical artist's return to the stage.
The shop also curated a limited-edition ice cream pack to celebrate the occasion. Lizzo's The Special Tour Vegan Pack features five ice cream flavors that the shop promises are "100-percent vegan and 100-percent that b*tch." The special pack is priced at $65 and includes:
Coconut Cream Pie Cupcake with Lemon Curd
Strawberry Coconut Water Sherbet
Petunia's Pies & Pastries Rainbow Sprinkled Babycakes
Pumpkin & Gingersnap Pie
Carrot Cake with Cream Cheese Frosting
Tyler Malek, co-founder and head ice cream maker at Salt & Straw, was inspired to put this pack together to honor Lizzo, who has previously served as an inspiration for another vegan flavor, Nature's Cereal—based on Lizzo's viral TikTok video where she defined the "cereal" as a bowl of berries, ice, and coconut water.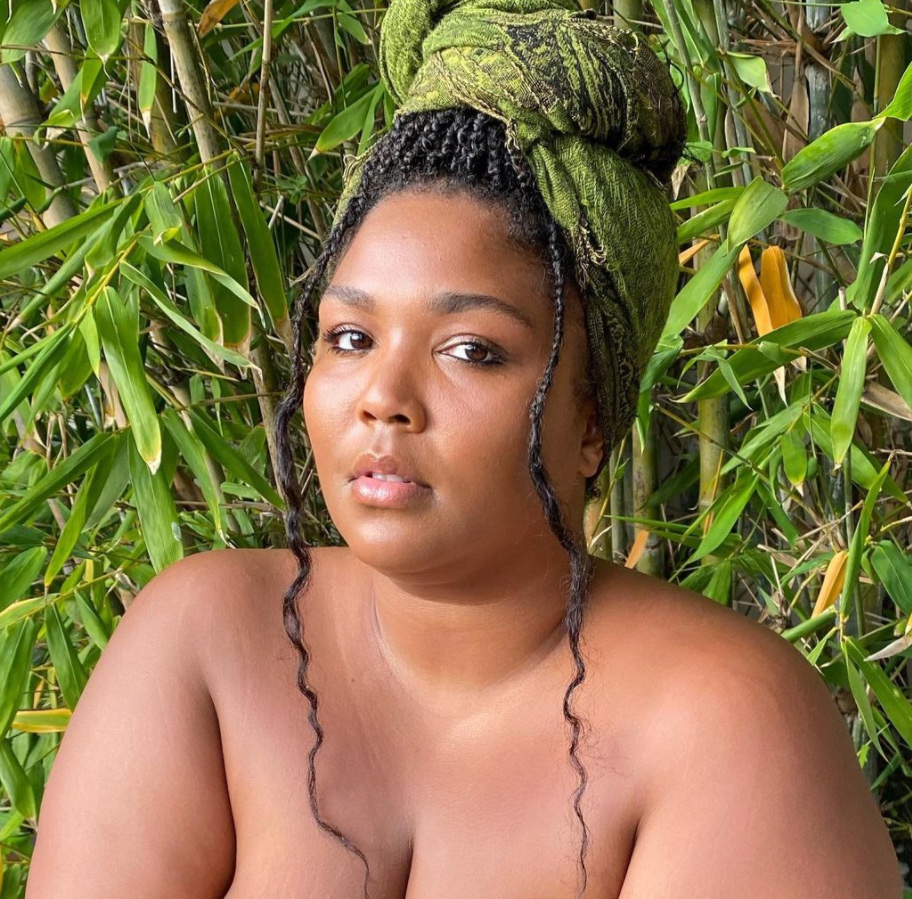 "We've always been huge fans of Lizzo! She inspired the Nature's Cereal vegan flavor from our 2021 Gone Viral Pack, so we were excited to craft a limited edition, online-exclusive ice cream pack in celebration of her birthday and the announcement of The Special Tour," Malek told VegNews.
The giveaway involves liking the ice cream shop's Instagram post, following Salt & Straw on Instagram, and tagging a "bestie" for a chance to win a trip to Los Angeles to see Lizzo live at the Kia Forum on November 18, 2022. Five winners (two tickets each) will be announced on May 1. A Grand Prize winner will get two up close tickets to Lizzo's show and a stay at the Hilton Los Angeles Airport hotel near the concert venue. Winners will also get a trip to a Salt & Straw location where vegan flavors are always exciting.
Salt & Straw's vegan ice cream lineup
Salt & Straw is a Portland, OR-based ice cream company with locations on the West Coast. The chain has always explored decadent ice cream flavors and partnered with local bakers and ingredient purveyors to showcase their talents through the medium of ice cream flavors. In 2018, the chain introduced its first "Vegandulgence" menu to showcase five vegan ice cream flavors during the month of January. Since then, the company has implemented a commitment to feature vegan ice cream flavors on its permanent menu.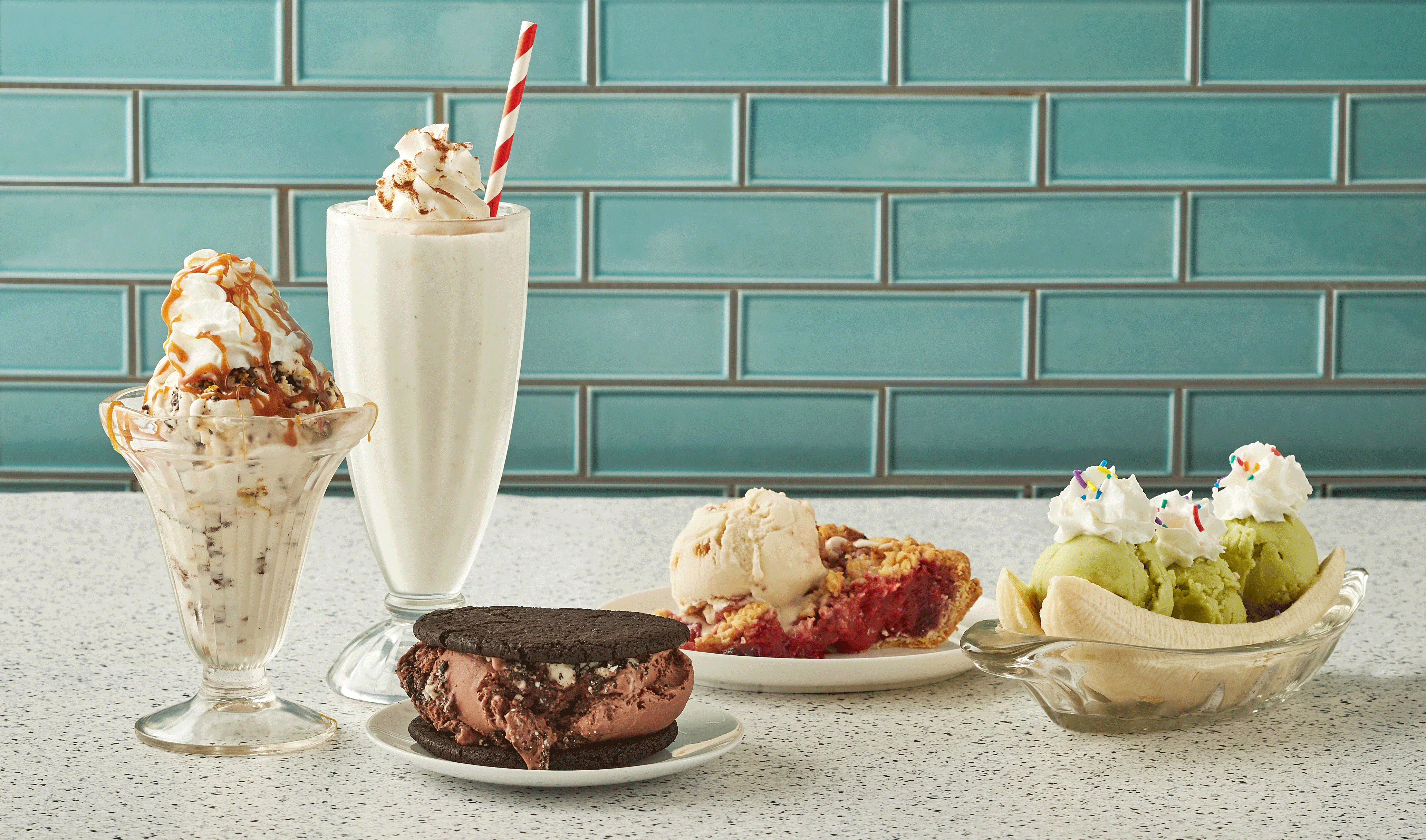 Salt & Straw
Throughout the years, Malek has experimented with various bases and mix-ins during Salt & Straw's Vegandulgence month and beyond. This year's menu included some of the flavors Malek brought back for Lizzo's The Special Tour Pack such as Petunia's Rainbow Sprinkled Babycakes (made with tiny cupcakes from Portland, OR-based vegan bakery Petunia's).
"At Salt & Straw, we make some of the most indulgent and thoughtfully crafted vegan ice creams in the world, and 20 percent of our menu is vegan year-round," Malek said. "That inspires us to continue innovating flavors that are decadent and just so happen to be dairy-free."
Lizzo's vegan journey
Lizzo's The Special Tour comes after a long pandemic-induced hiatus during which Lizzo spent a lot of time sharing her vegan cooking hacks and restaurant finds on TikTok. Lizzo went vegan in the summer of 2020 and has shared recipes for veganizing McDonald's sandwiches; recreating the flavors of hot Cheetos by drenching a bowl of Takis tortilla chips in vegan cheese; Jamaican patties stuffed with MorningStar's meat crumbles; and everything in between—all the while clapping back at fatphobic haters and naysayers.
While Lizzo's viral Nature's Cereal inspired a Salt & Straw flavor, the musical artist is also known for another ice cream-related vegan TikTok hack. In 2020, Ben & Jerry's released its Netflix & Chill'd flavor—which features a peanut butter ice cream base with sweet and salty pretzel swirls and fudge brownies—in both vegan and dairy varieties.
Lizzo took this flavor and turned it into "ice cream bread" by adding it as the wet ingredient into a typical bread recipe which she baked into a loaf. Ultimately, Lizzo shared that the bread was good but that she thought it was better suited as French toast for brunch.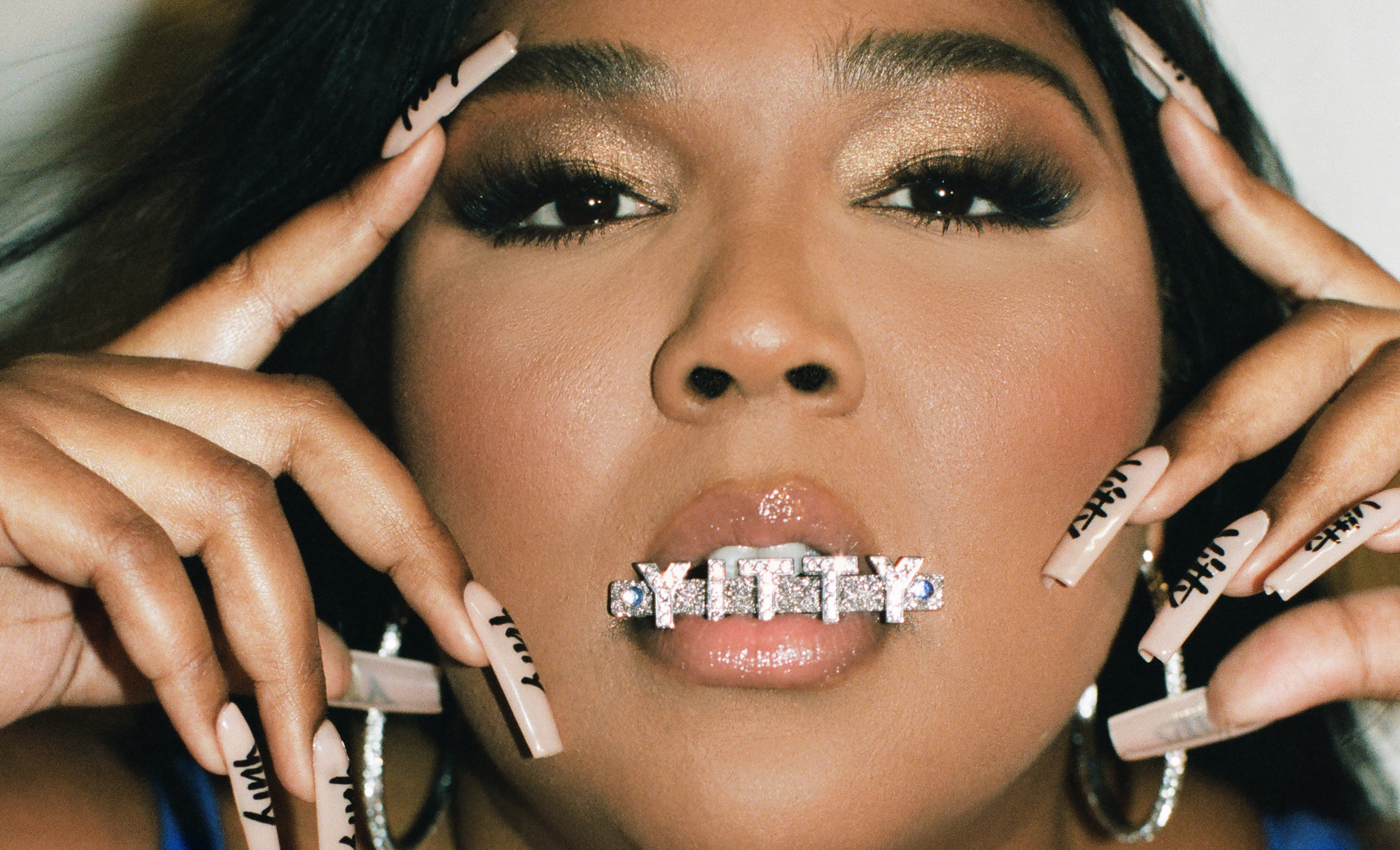 YITTY
In addition to bringing her vegan innovations to TikTok and pumping out hit songs, in the last year, Lizzo has created projects that champion body inclusivity, including reality show Lizzo's Watch Out for the Big Grrrls (a series on Amazon Prime that follows Lizzo as she searches for backup dancers) and shapewear line YITTY (which reimagines body sizes on a spectrum rather than fitting them into linear measurements).
Lizzo's The Special Tour, which features special guest Latto, starts in Sunrise, FL on September 23 and takes her to 25 stops nationwide, ending in Los Angeles on November 18.
For more about Lizzo, read:
I'm With Lizzo: Why the Vegan Anti-fat Bias Needs to End Now
Lizzo Makes Vegan Nachos Out of Brussels Sprouts
7 Reasons Why Lizzo Needs Her Own Vegan Cooking Show