Vegan cookie brand Partake Foods is collaborating with Sesame Street to bring its new limited-edition cookie baking mixes to consumers in a fun way. Together with Elmo, Abby Cadabby, and of course, Cookie Monster, Partake is unveiling its first two vegan cookie mixes made in Chocolate Chip and Birthday Cake, its two most popular flavors.
The collaboration—which features characters from the beloved Sesame Street children's show on Partake's cookie mix packaging—was made to champion inclusivity, a topic regularly discussed on Sesame Street during its 53-year run and a core mission of the Black woman-owned vegan and allergen-friendly brand.
"Partake Foods is a champion of food inclusivity, a fighter for food insecurity, and a supporter of Black and female entrepreneurship—all of which we admire and celebrate," Gabriela Arenas, Senior Vice President of Global Product Licensing, Sesame Workshop (the nonprofit organization behind Sesame Street), said in a statement. "We're proud to collaborate with them on this latest Sesame Street offering–bringing families together through the joy of baking and warm treats."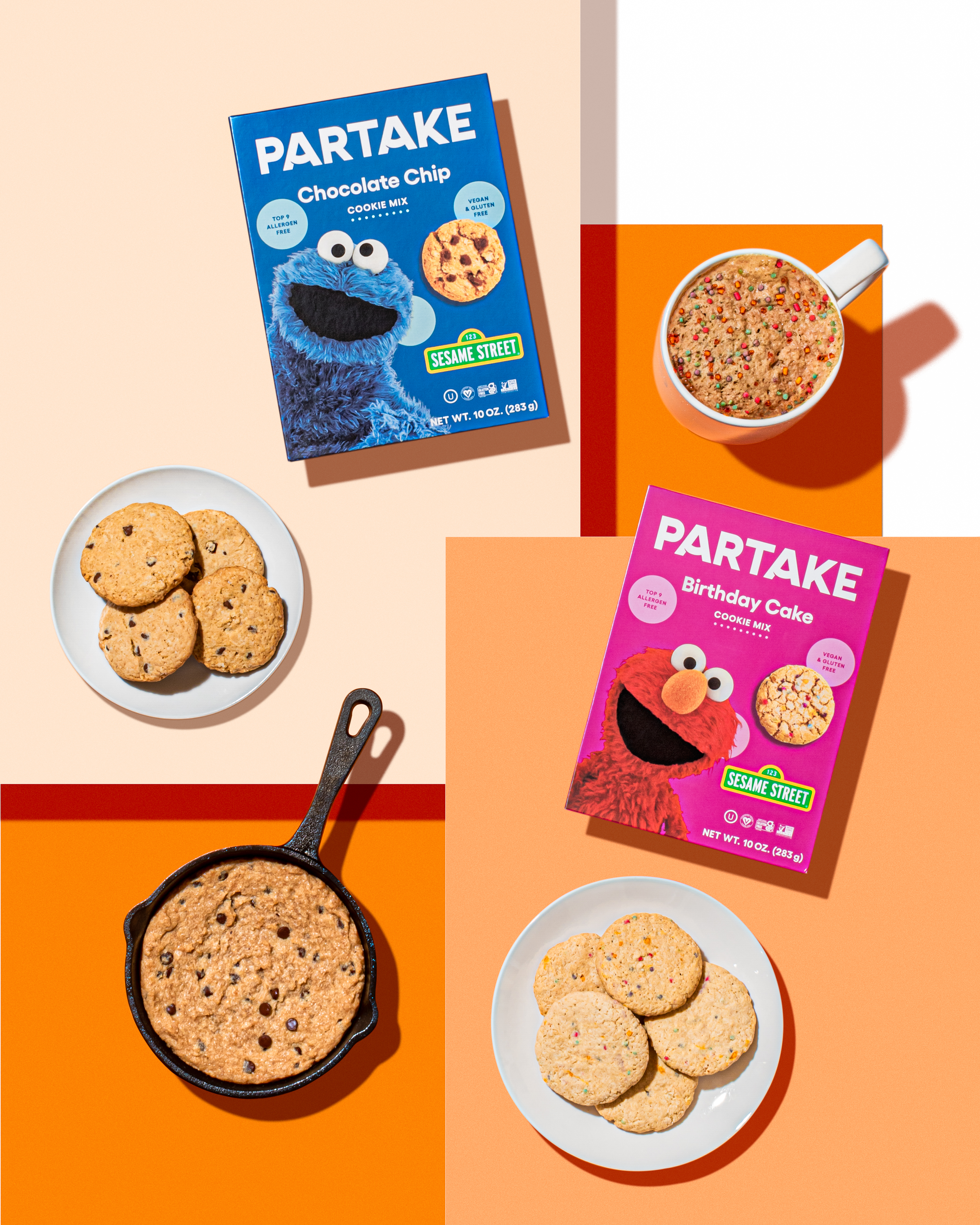 Partake Foods
Vegan cookies with an inclusivity mission
Founded in 2016, Partake specializes in allergen-free cookies that founder (and former Coca-Cola executive) Denise Woodward created for her young daughter, Vivienne—who was diagnosed with several food allergies—to allow her to partake in the joy of eating cookies.
"When my daughter Vivi was diagnosed with food allergies, I started Partake so she would have delicious, better-for-you snacks to share that she and her friends without food allergies would enjoy," Woodward said in a statement. "When I think of brands who share this strong commitment to inclusivity, Sesame Street is at the top of that list. I am honored to create these limited-edition Cookie Baking Mixes in partnership with a brand that has taught generations the importance of friendship, kindness, and sharing."
The Sesame Street x Partake Cookie Mixes are now available on Partake's website and retail for $7.99 for a pack of two boxes (with four-box packs also available).
Jay-Z and Rhianna help Partake take off
What began as a mother's mission to help her daughter enjoy cookies again took a big turn in 2019 when Partake closed a $1 million funding round led by Marcy Venture Partners (MVP), a venture capital firm funded by hip hop legend Jay-Z, Jay Brown, and Larry Marcus.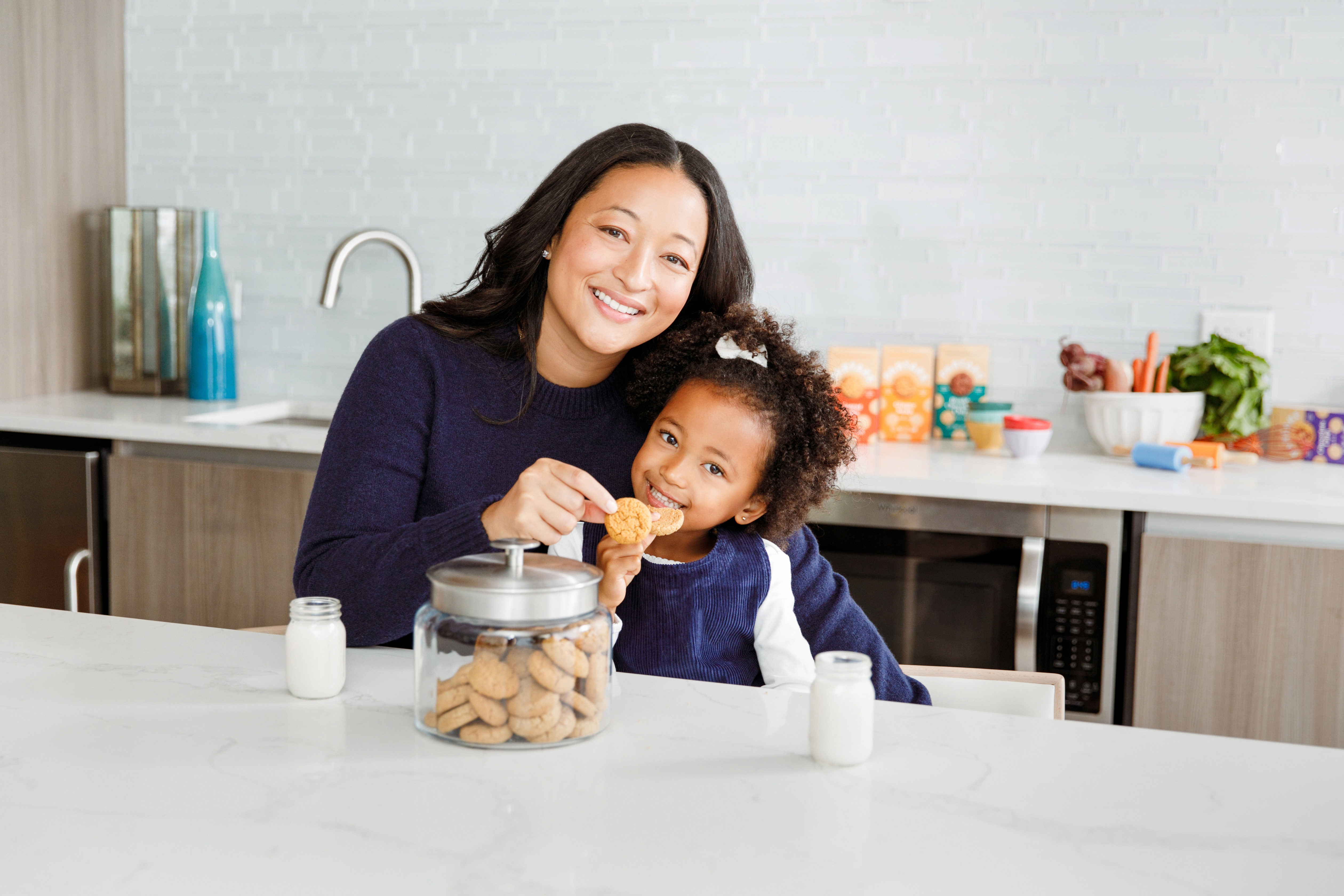 Partake Foods
While Woodward bootstrapped the company in the first six months, selling cookies out of her car, the capital raise helped get Partake off the ground and into 1,600 Target locations nationwide. She also became the first woman of color to close a $1 million funding round for a consumer packaged goods (CPG) brand. "We received a great deal of press around the MVP investment; in fact, the announcement went viral," Woodard told VegNews at the time. "It definitely helped to grow our brand awareness and drive e-commerce sales. It also accelerated existing discussions with retailers."
In 2021, Partake gained interest and investment from another big name celebrity: Rihanna. The musical artist participated in Partake's $4.8 million Series A round of financing along with existing investors, including Jay-Z's Marcy Venture Partners, Kevin Johnson's Black Capital, and Seattle Seahawks' Bobby Wagner's Black Star Fund. The new funding helped Partake expand its distribution to other retailers such as Sprouts, The Fresh Market, and Whole Foods Market, as well as develop new product lines.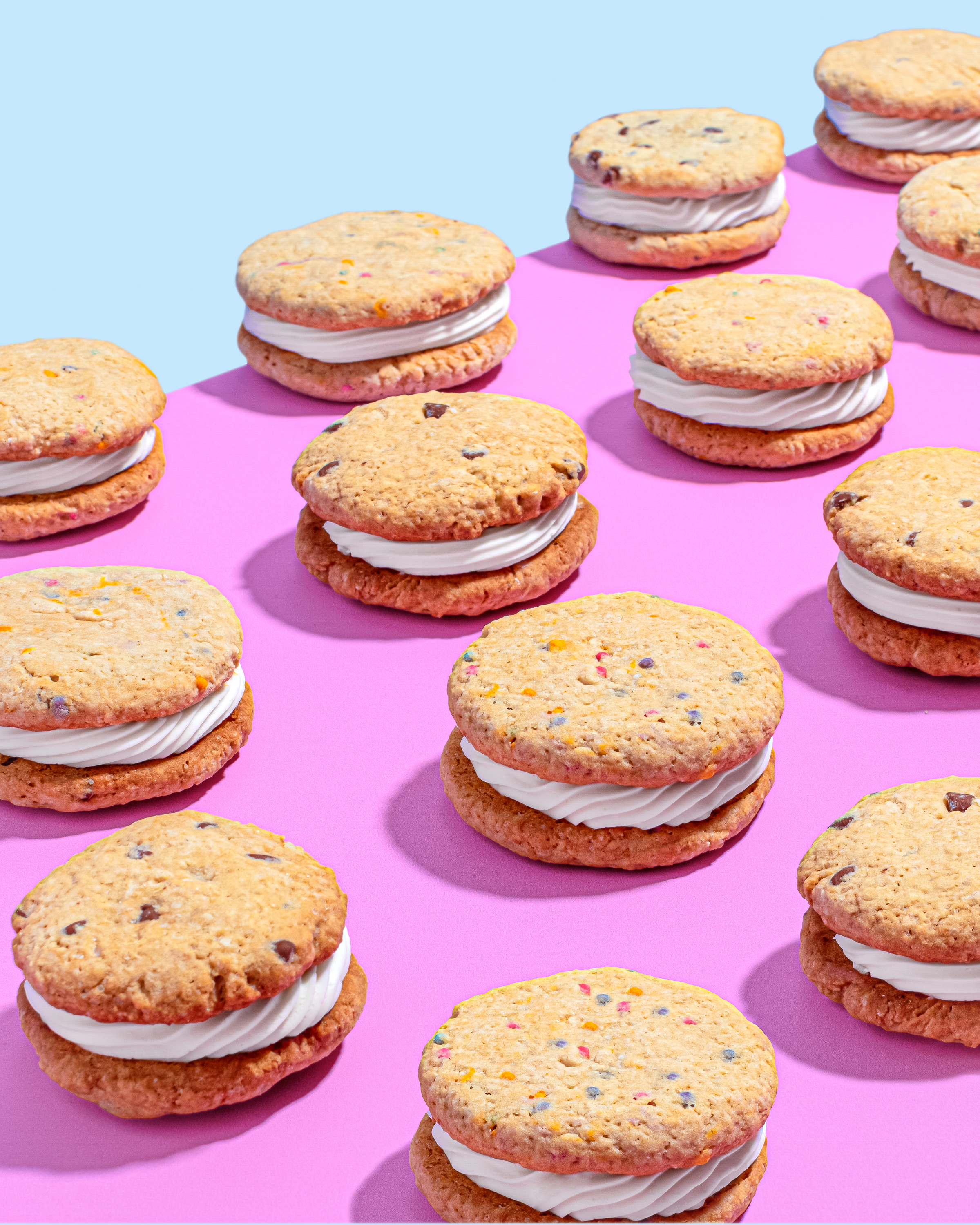 Partake Foods
In addition to the limited-edition Sesame Street baking mixes, Partake offers both crunchy and soft-baked cookies in flavors such as Ginger Snap, Cookie Butter, and Double Chocolate. It also offers pancake and waffle mixes, and baking mixes for pizza crust, blondies, and brownies—all made with animal- and allergen-free ingredients that champion inclusivity.
To further its mission, Partake partners with organizations such as No Kid Hungry to bring allergen-free options to food insecure children, particularly Black children. In 2020, Woodward also founded Black Futures in Food & Beverage, an annual fellowship program that mentors HBCU students and helps them secure internships and jobs. "Being the first woman of color to raise $1 million for a CPG food startup is an accomplishment," Woodward told VegNews in an interview, "but it's one that comes with a great responsibility to increase the number and quality of career opportunities for Black and Brown people seeking to build their careers in the industry."
For more about Black-owned vegan brands, read:
Black-Owned Vegan Meat Brand Strikes $300,000 Deal With Mark Cuban
15 Black-Owned Vegan Bakeries To Satisfy Your Sweet Tooth
The VegNews Guide to Vegan Black-Owned Businesses