From old-school crunchy curls to new-age porkless rinds, when it comes to vegan snacks, Trader Joe's has always been the go-to grocer. And this week, the chain has graced us with a new snack to get giddy about: Peanut Butter Caramel Coated Popcorn. The new vegan snack is not overly sweet but packs a hefty peanut butter punch and a very crunchy crunch.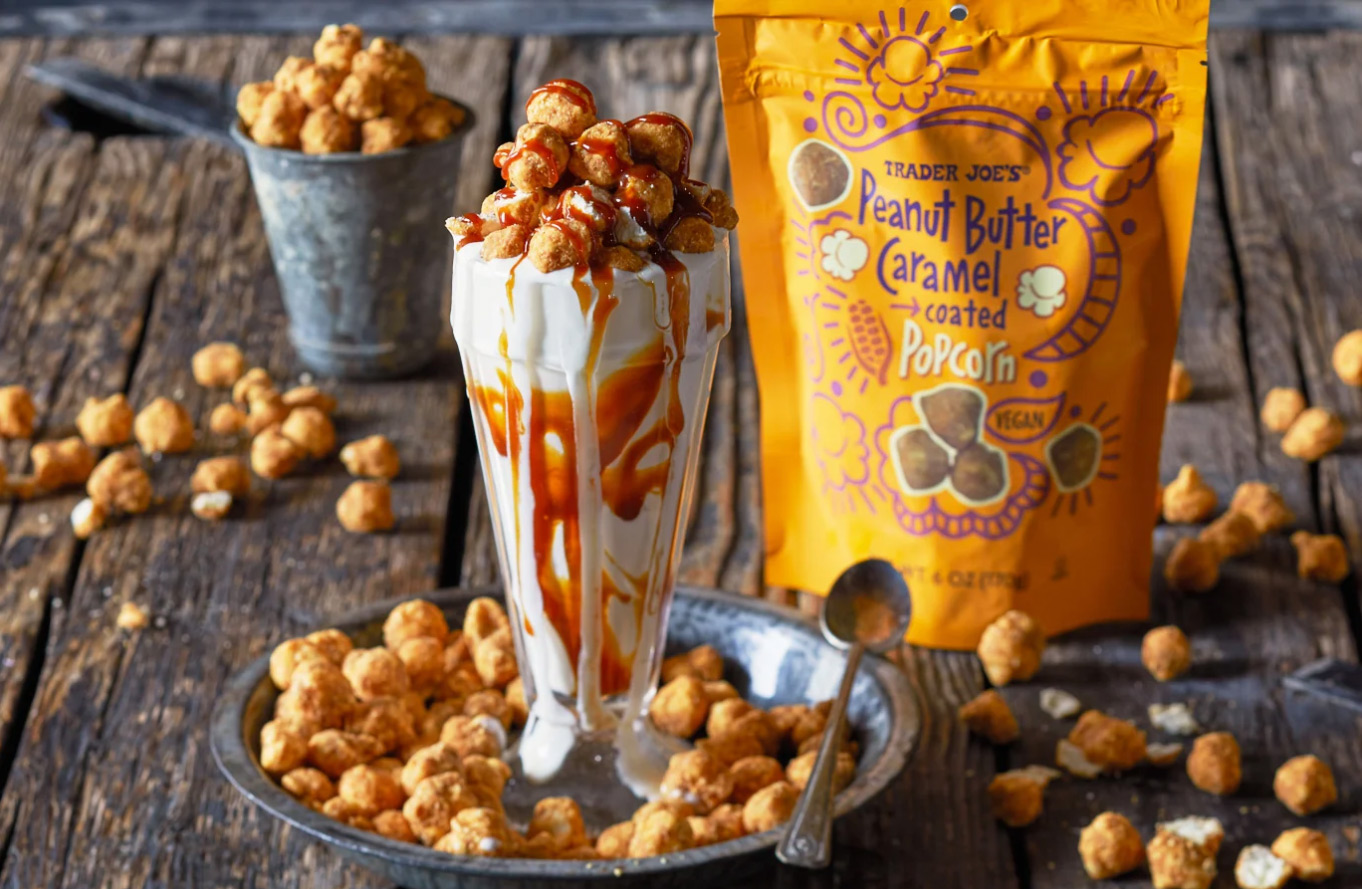 Trader Joe's
How does it get so crunchy and craveable? Trader Joe's says its supplier starts with puffy mushroom kernel popcorn (a variety we never knew existed) that gets a coating of tapioca syrup and cane sugar. Then, it goes through a coating process where salted peanut butter envelopes each kernel taking it from tasty to tremendous. "And though the popcorn is contending with two coatings, it somehow manages to retain a seemingly impossible airiness and oh-so satisfying crunch," Trader Joe's describes the new snack. "Mad science? We like to call it snack science, dear reader, and it is tasty, indeed."
And for those craving something a little more salty, Trader Joe's also just released Seasoning in a Pickle, its latest vegan product to use a double entendre (looking at you, Hold the Dairy mini, handheld, ice cream cones). This limited-edition seasoning is everything it claims to be with a heavy hit of pickle that works its briney magic on popcorn.
For more about vegan snacks, read:
World's First Dairy-Free Cheese Balls

Gardein's Ultimate Meatless Chicken Wings

Forager's Kids Cashew Milk Yogurts