Meatless chicken wings are a quintessential vegan snack during sports games—or whenever the mood strikes—and Gardein is about to kick it up a notch with its own plant-based take. The new Ultimate Plant-Based Chick'n Wings come in two saucy flavors, BBQ and Buffalo, and will be available frozen in 14.6-ounce bags.
Gardein—which was acquired by food conglomerate ConAgra Brands in 2018—first launched its Ultimate Plant-Based line in 2020 with three meaty items: burgers, hot dogs, and sausages. The line was developed to help Gardein, a plant-based pioneer, compete with the next-level meat products hitting shelves from brands such as Beyond Meat, Impossible Foods, and Nestlé.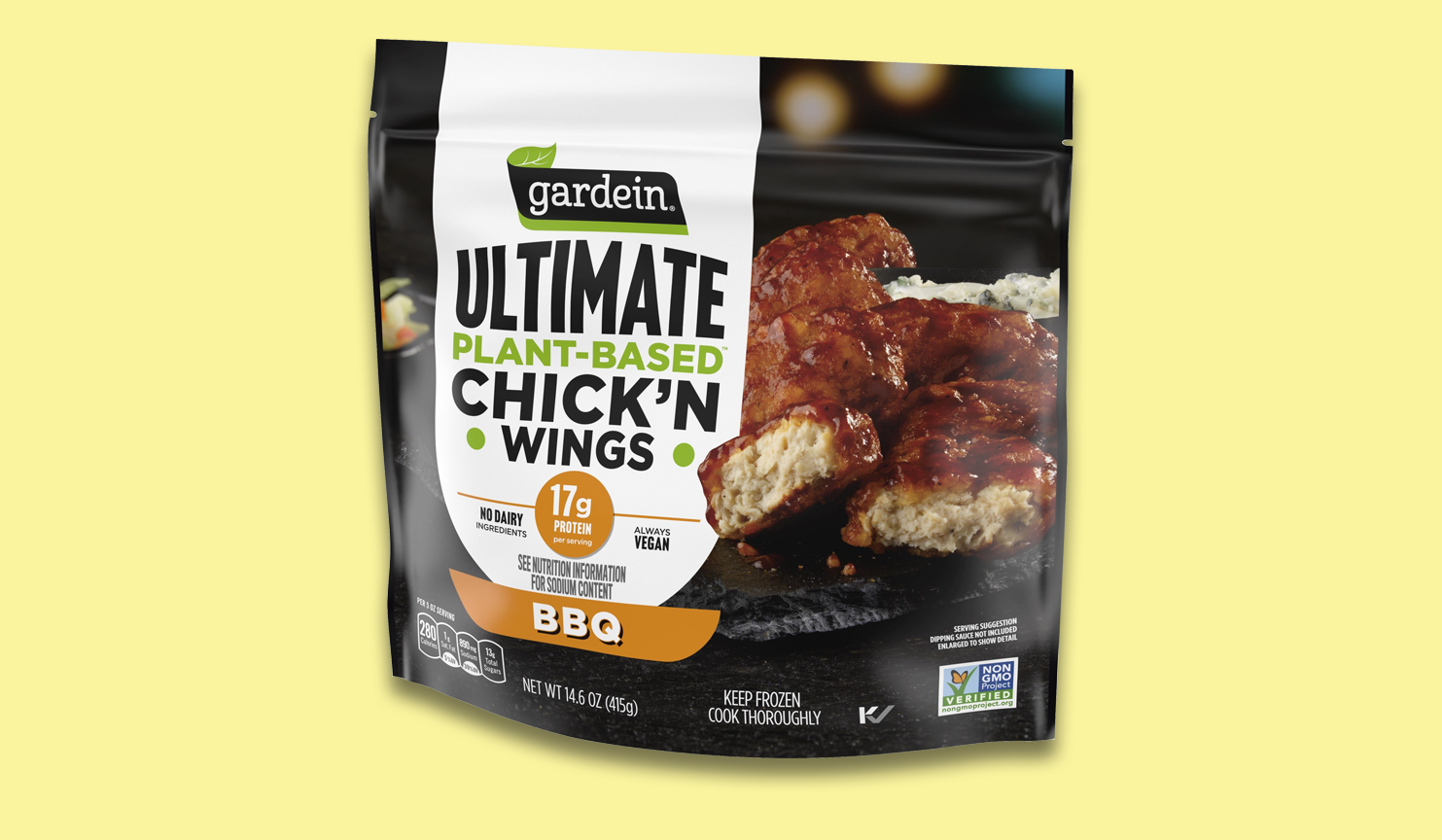 Gardein
In addition to vegan chicken wings (the ultimate snack), Gardein is adding several new products to its Ultimate line: Chick'n Spicy Filets; Saus'ge Links (in Bratwurst and Spicy Italian flavors); and Breakfast Saus'ge (in Original and Spicy flavors).
"Eating plant-based should never mean settling for a limited menu," Jill Dexter, Vice President/General Manager at Gardein parent company Conagra Brands, said in a statement. "Gardein is committed to adding delicious new food to our line-up, and we're really excited for consumers to try out these offerings."
The new products under Gardein's Ultimate Plant-Based collection, including vegan chicken wings, will begin hitting retailers everywhere in June. In addition to its Ultimate Plant-Based line, Gardein offers a wide selection of vegan alternatives to turkey, pork, and fish, along with shelf-stable items such as canned soups and chili, and frozen meals.
For more about vegan snacks, read:
The 11 Best Sustainable Vegan Snacks
These New Vegan Snacking Cheese Wedges Are Just Like Laughing Cow
Vegan Snack of the Week: World's First Dairy-free Cheese Balls