As recently as 2015, the term "vegan butcher shop" was an unheard of oxymoron. Today, with dozens popping up throughout the world, the phrase doesn't raise an eyebrow. These cleaver-slinging vegan entrepreneurs have proven that you can make meat from plants, and they're changing the definition of butcher shop for good. From Berkeley, CA to Victoria, BC, here are the best vegan butcher shops that have the meats.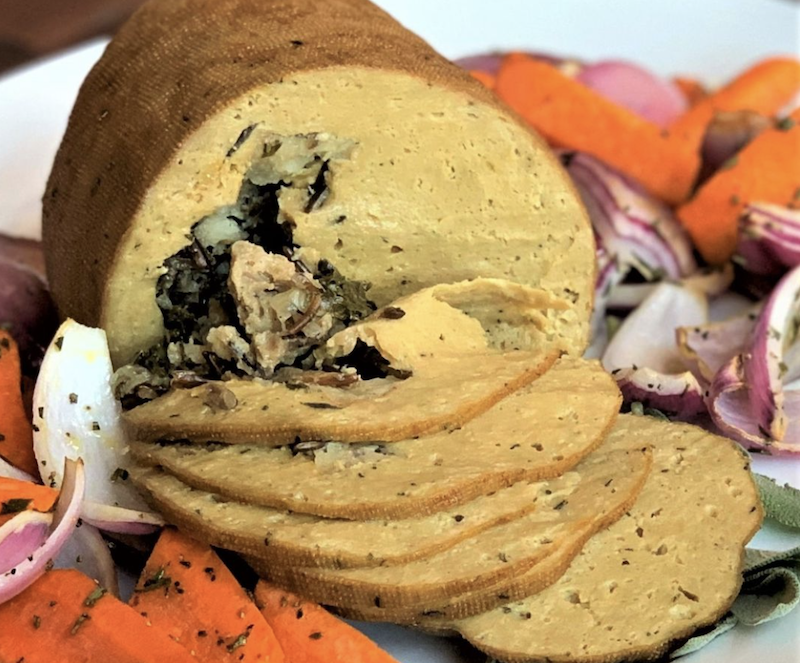 The Herbivorous Butcher
1 The Herbivorous Butcher in Minneapolis, MN
Many attribute the sister-and-brother duo behind The Herbivorous Butcher for pioneering the plant-based butcher movement. Kale and Aubry Walch opened up shop in January 2016 with an extensive menu of deli meats, cheeses, steaks, sausages, and ribs. Today, they're shipping their products nationwide and educating the mainstream audience about what vegan eating can be. The team appeared on hit Food Network show Diners, Drive-Ins, and Dives the same year they opened, pleasantly shocking celebrity chef host Guy Fieri with their Vegan Turkey and Dill Havarti Sandwich. Since then, the siblings have kep busy with their newest launch, vegan chicken shop Herbie Butcher's Fried Chicken.
Learn more here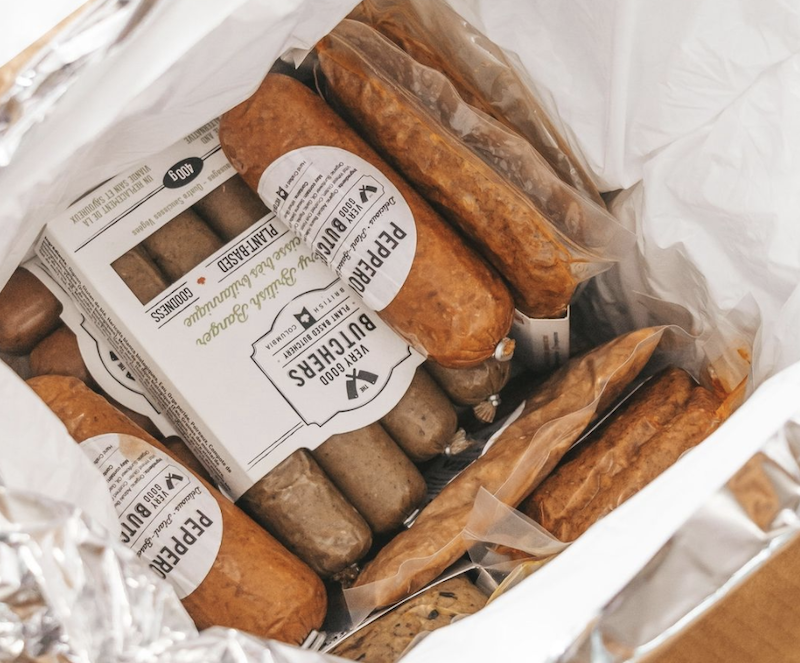 The Very Good Butchers
2 The Very Good Butchers in Victoria, Canada (plus US delivery)
Not far behind The Herbivorous Butcher, this Canadian vegan butchery began at a farmers' market stall in 2016 before opening its brick-and-mortar in 2017. The company places an emphasis on butchering beans to make their meaty products, along with mixing in natural ingredients such as jackfruit, wheat gluten, and mushrooms. We love that we're familiar with all of the ingredients on the label. Items range from vegan steaks to burger patties, plus sausages and chorizo.
Learn more HERE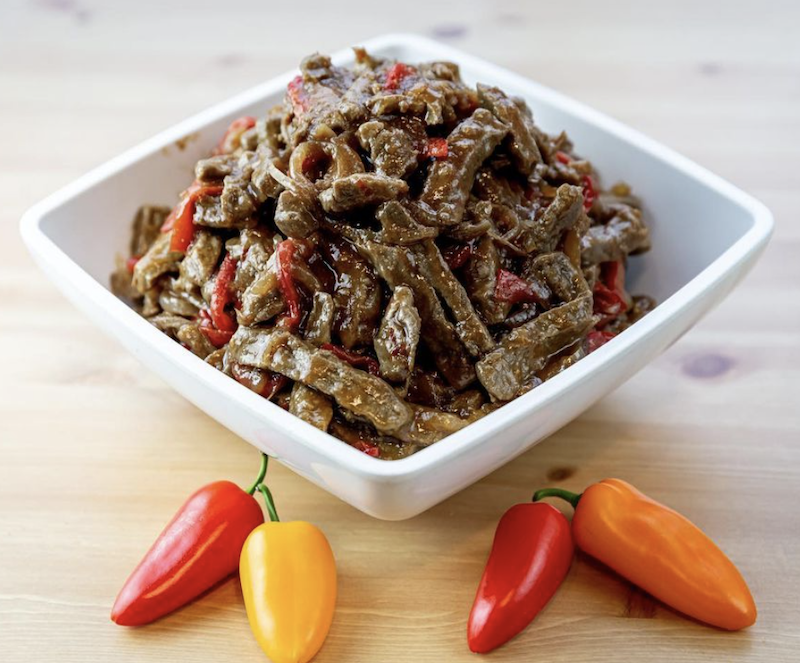 YamChops
3 YamChops in Toronto, Canada
Those who have been vegan for a while may have forgotten how to season and prepare meat. YamChops takes this hassle out of your dinner prep by offering a wide variety of seasoned, ready-to-go vegan meats. Rare yet delicious finds include Chick*N Schnitzel, Hickory BBQ Ribs, Szechuan Beef, and other internationally inspired protein options.
Learn more here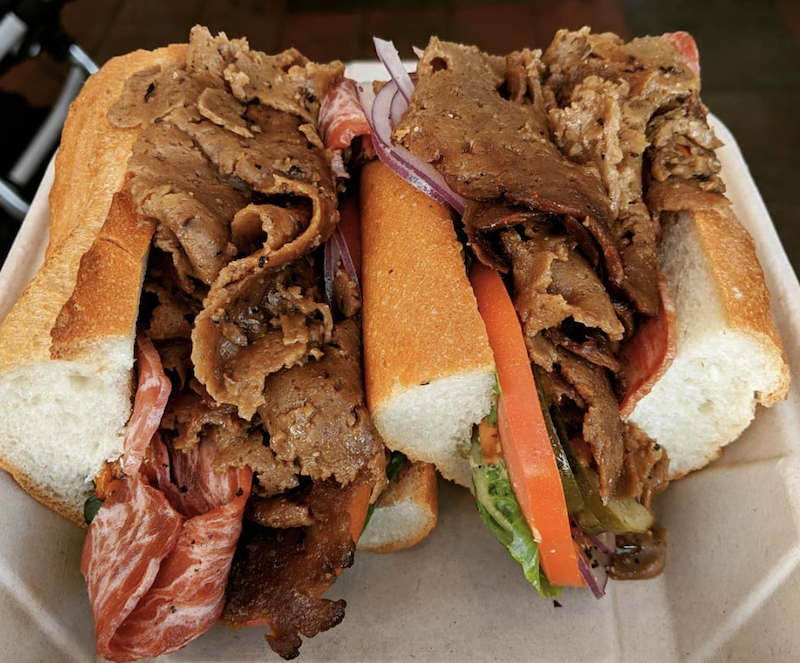 The Butcher's Son
4 The Butcher's Son in Berkeley, CA
Like The Herbivorous Butcher, The Butcher's Son is way more than a vegan meat shop. This college town deli serves a full menu for lunch and brunch in addition to an extensive and mouthwatering bakery menu. However, if you're there just for the meat, they've got you covered with packaged smoked pastrami slices, seasoned steak slices, and more. SoCal residents, you're in luck: the Butcher's Son is expanding to Los Angeles this year.
Learn more here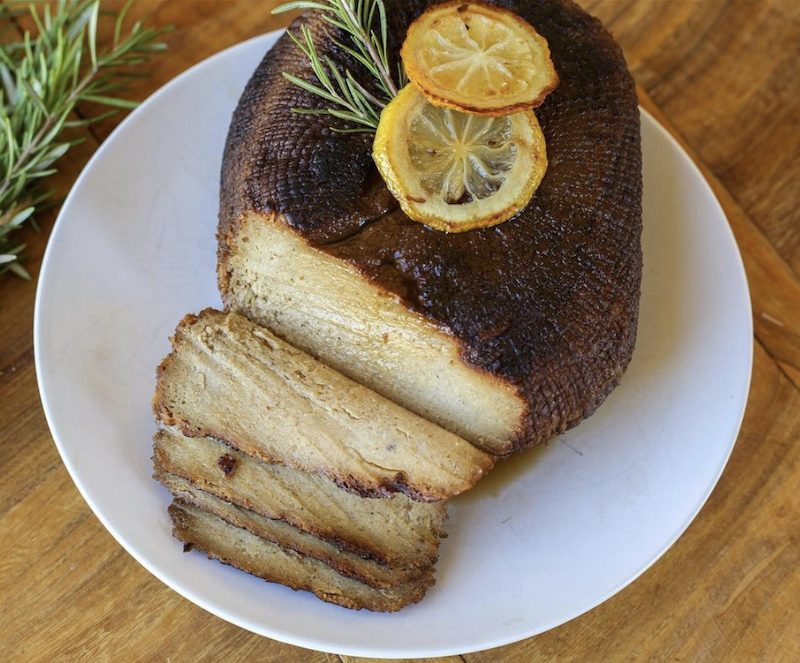 Chef Tanya's Kitchen
5 Chef Tanya's Kitchen in Palm Springs, CA
When the founder of Native Foods—Tanya Petrovna—sold the company, she set up her own quaint cafe in a nondescript strip mall in Palm Springs, CA. Despite the remote location and lack of foot traffic, the restaurant flourished in the hot California sun. Petrovna now ships her seitan-based best-sellers nationwide. The Turkey Love Roast, pastrami slices, and BBQ ribs are all excellent choices.
Learn more here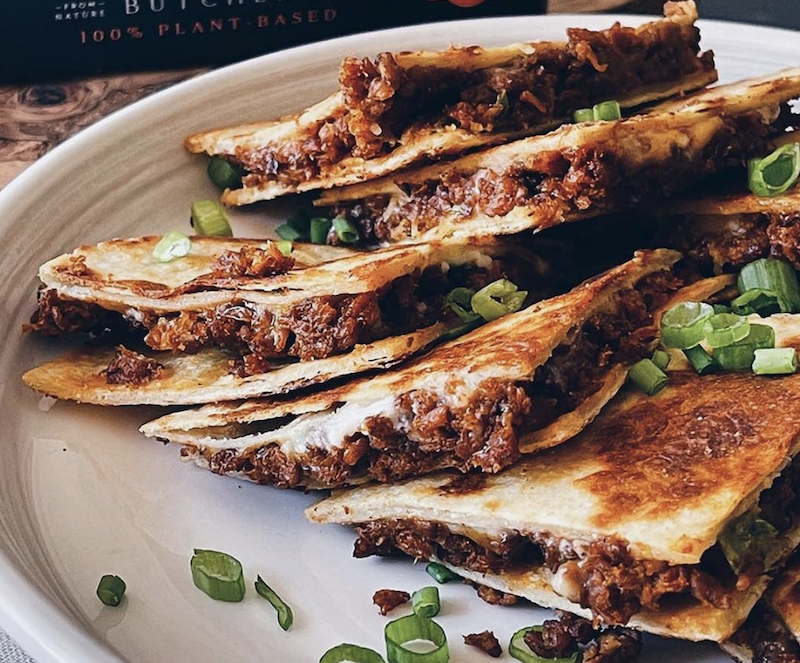 Abbot's Butcher
6 Abbot's Butcher in select regions (plus US delivery)
This Southern California vegan meat company got its start by sampling its fantastic chorizo at health food stores. The selection of vegan beef, chicken, meatballs, and burgers can now be found at west coast Whole Foods and other grocers. Nationwide shipping is also available via online retailer GTFO It's Vegan and Hungry Root. Fun fact: this VegNews editor once worked as an Abbot's Butcher sample girl. I watched many skeptic omnivores light up in complete shock that vegan chorizo was "actually good."
Learn more here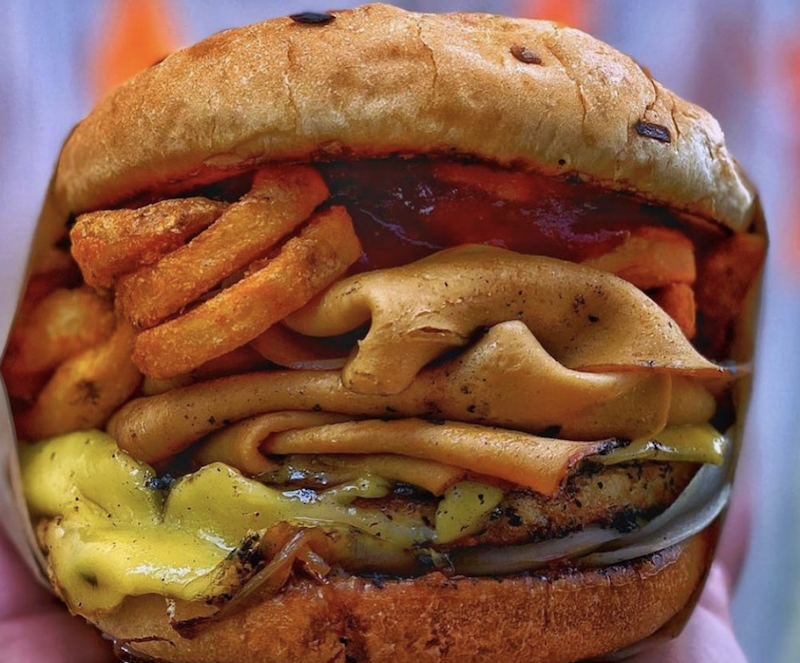 Before the Butcher
7 Before the Butcher (UNCUT) in California
Originally a wholesale distributor for foodservice, this Orange County, CA brand expanded into retail, beginning at a single Bristol Farms location in Yorba Linda. The plant-based butcher now has a line of meaty vegan burgers, crumbles, shreds, and chunks sold under its UNCUT brand. To find these products at a grocer near you, visit the company's store locator page.
Learn More here
For more vegan meats, read:Why the Best New Vegan Meat Products Will Come from Korea
The Ultimate Guide to the Best Vegan Chicken Brands
Plant-Based Meat Will Be Cheaper Than Animal Meat
JUST LAUNCHED! Get our 10 Easy Vegan Summer Meals recipe book as a FREE instant download.
JUST LAUNCHED! Get our 10 Easy Vegan Summer Meals recipe book as a FREE instant download.