One in 10 servings of meat, eggs, and dairy will be derived from alternative proteins by 2035, according to a new report on Canada's alternative proteins industry. The report, called Game Changers: Canadian Opportunities in Alternative Protein, also reveals that the alternative proteins market is projected to be worth $290 billion by 2030.
Game Changers is the first report to compile Canada's extensive activity in alternative protein development in one place. It features more than 100 Canadian start-ups, large agri-food corporations, investors, research facilities, and others engaged in the sector. The report aims, in part, to be a resource for investors and corporations looking for partners in research, development, or investment in all areas of alternative protein, including plant-based, fermentation, cellular agriculture, or other methods that are not dependent on animals.
"We work closely with innovators and investors in the alternative protein sector every day, and we were still pleasantly surprised by the number of companies, transactions, IPOs, and investments that were identified in the research for the Game Changers document," Shelley King, CEO, Natural Products Canada, said in a statement. Natural Products Canada is a co-author of the report along with Protein Industries Canada, Humane Society International/Canada, and The Protein Highway.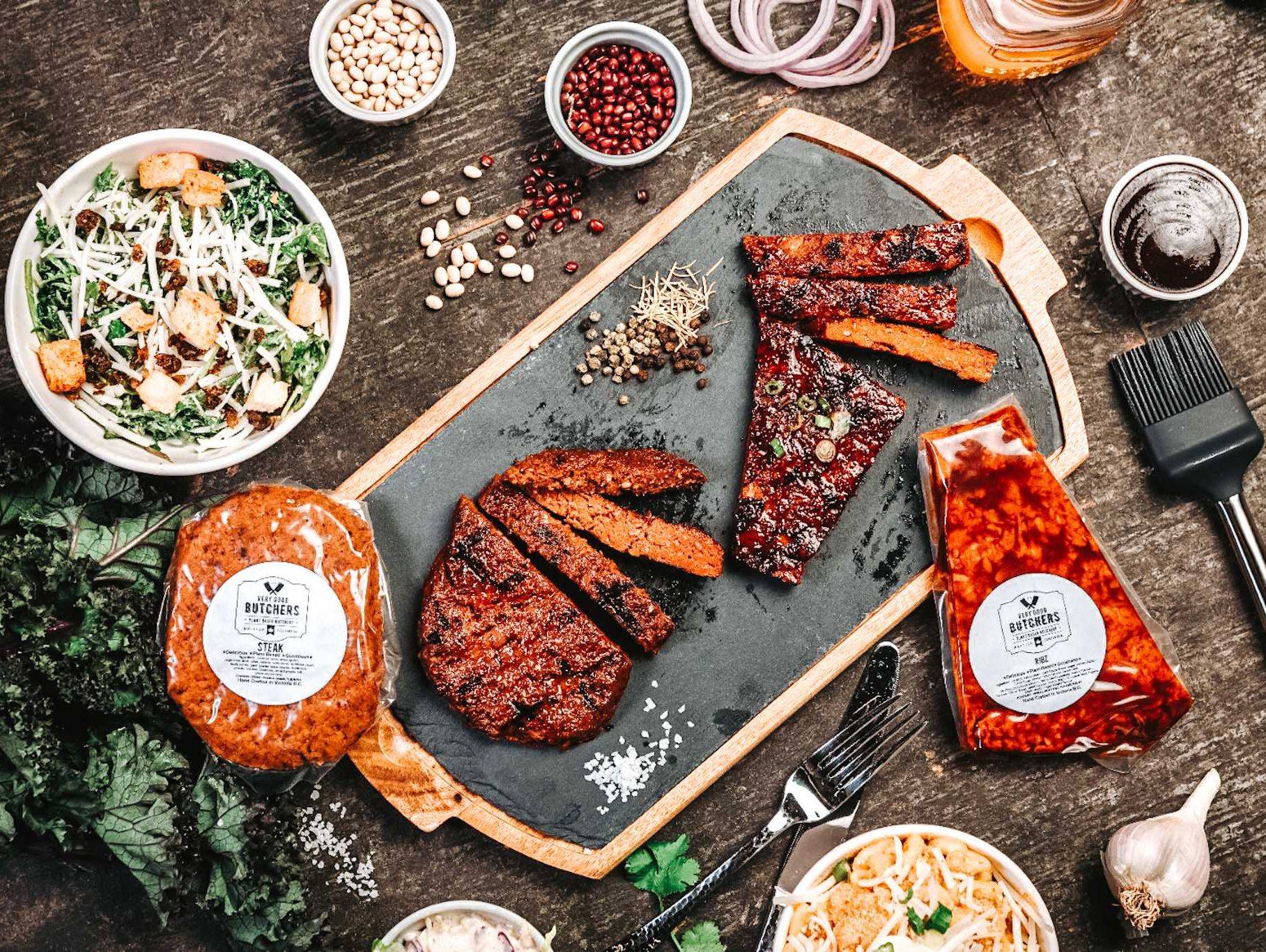 Very Good Butchers
Growth of the alternative proteins sector
The Game Changers report was developed through meta analysis, stakeholder interviews, and input from key players active in the alternative protein industry, including Roquette, AGT, Blue Horizon, CellAgri, Dalhousie University, and the Good Food Institute.
Information from a first-of-its-kind study by Blue Horizon in 2021 revealed that the market for alternative proteins will grow from the current 13 million metric tons a year to 97 million metric tons by 2035, when it will make up 11 percent of the overall protein market in its base case scenario. Faster technological innovation and full regulatory support could speed growth to 22 percent of the market by 2035. The report said that, at that rate, Europe and North America would reach "peak meat" by 2025, and the consumption of animal protein in those regions would actually begin to decline.
"One of the most telling signs of the staying power of the alternative protein industry is the fact that mainstream grocery and other retail outlets, as well as restaurants and food service companies, have adopted it broadly," the Game Changers report said.
The global demand for alternative proteins is driven by multiple factors, including environmental sustainability, health and nutrition, and food security. The report notes a Canadian survey, undertaken by the Agri-food Analytics Lab at Dalhousie University, in partnership with Caddle Inc. with insight from over 10,000 respondents, found that just over one third believe that cell-based and cultured food will help ease climate change and be more ethical than animal-based foods. And notably, by 2030, 27 percent of Canadians estimate that we will obtain our protein from equal parts animal, plant, and cell-cultured sources, and another 26 percent believe protein will be obtained from plant-based sources only.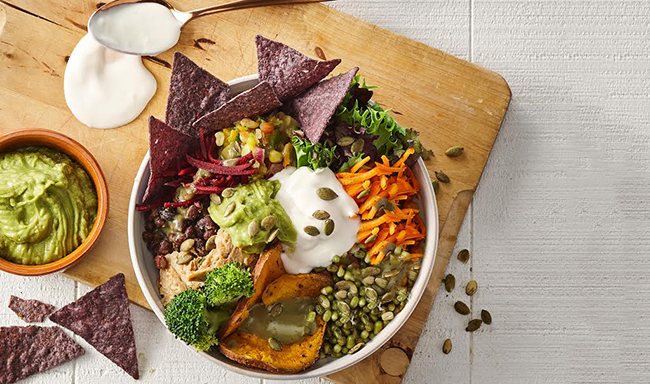 Copper Branch
Canadian companies and investment and progress in other forms of alternative protein—such as fermentation and cellular agriculture, which address the factors driving consumers demand—are also included in the Game Changers report.
Challenges of an emerging industry
However, the report also notes three key challenges that come with filling white space in a growing industry: quality, capacity, and price. When it comes to quality, the report notes that the biggest issue is the ability of alternative proteins to stand up to traditional counterparts in taste, texture, variety, and nutrition. But it also notes that with consumers actively seeking out "clean label" and non-processed foods, there is a significant opportunity to increase the flavor and texture with fewer and more nutritious ingredients.
When it comes to capacity, the report notes that the true test of any new industry is how well it can scale to meet demand. When it comes to the alternative proteins sector, it will mean more land to grow and process ingredients and a substantial increase in bioreactor capacity for emerging industries such as cellular agriculture and fermentation-based proteins.
And lastly, when it comes to price, the report notes that many predict price parity by as early as 2023, which could significantly increase consumers' willingness to try and buy alternative proteins. And new technologies from fermentation and cell-based agriculture are following the same path, with an expectation to reach price parity with animal-based meats by 2030.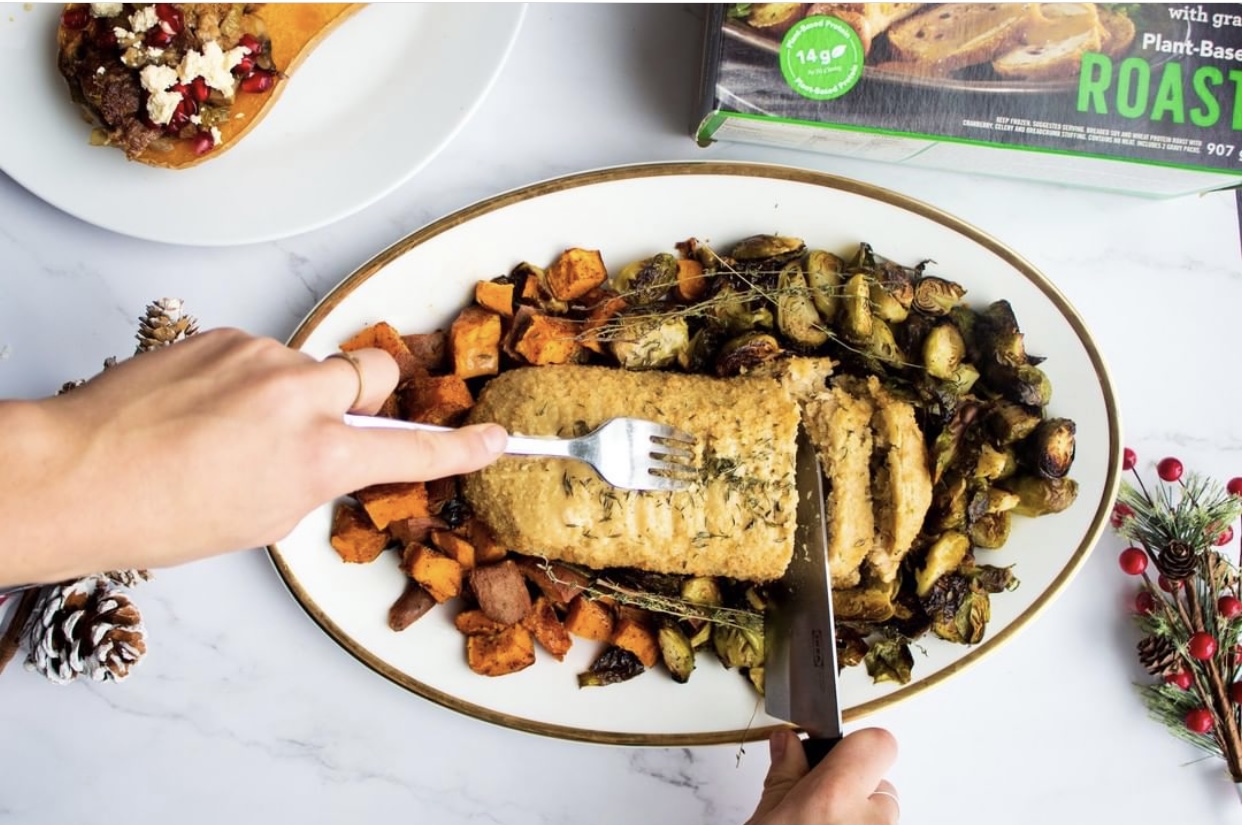 Sol Cuisine
The Game Changers report notes the significant resources available in Canada to continue growing the market, and a substantial segment of the activity involves strategic projects to develop new plant-based products or technologies by multinational corporations and Canadian agri-tech companies with co-investment by Protein Industries Canada.
"Proteins developed through plants, cellular agriculture, and fermentation will build a more diversified food system that is better for animals, our planet and human health, while ensuring food security well into the future," Riana Topan, campaign manager of HSI/Canada, said in a statement. "We are in a race against time to address the climate crisis and with global demand for protein expected to nearly double by 2050, Canada has an opportunity to leverage its strengths in research, innovation and agriculture to build a strong alternative protein sector."
For the latest vegan news, read:
Why Kellogg's Is Launching a Dedicated Plant-Based Food Business
A Vegan Diet Rich in Legumes Can Help You Lose Weight, New Study Finds
Did Gordon Ramsay Just Make a Vegan Steak Out of an Eggplant?