DC Vegan—Washington, DC's beloved vegan deli and caterer—just opened the city's first vegan bar. Located on the lower level of DC Vegan's vegan Italian-American deli, Botanical Bar features botanical cocktails, local craft beer, and vegan wines along with a cross section of DC Vegan's most popular snacks from the deli upstairs, such as fried king trumpet calamari with cashew parmesan and cauliflower wings with barbecue or buffalo sauce.
DC Vegan founders and husband-wife duo Leah Curran Moon and Michael Jantz Moon first launched their catering business in Union Kitchen's food incubator in 2015. Last year, it expanded into a brick-and-mortar "fine-casual" DC Vegan Delicatessen. Now, the location has expanded further with a basement bar with an atmosphere that's evocative of being in the Garden of Eden at midnight.
DC Vegan's 5,000 square-foot building houses the vegan deli on the second level, a private event space on the third level, and the new botanical bar on the lower level. The new, rectangular-shaped bar features local flora and images of nocturnal fauna across the walls, dark floral wallpaper, and twinkling lights with enough room for 55 people.
"Lush flora and earthly delights were the inspiration for the bar," Leah Moon, who doubled as the bar's designer, said in a statement. "I started by sourcing this dark, sexy floral wallpaper from Transylvania and then filled the space with rich inviting colors, twinkly lights, and dreamy textures."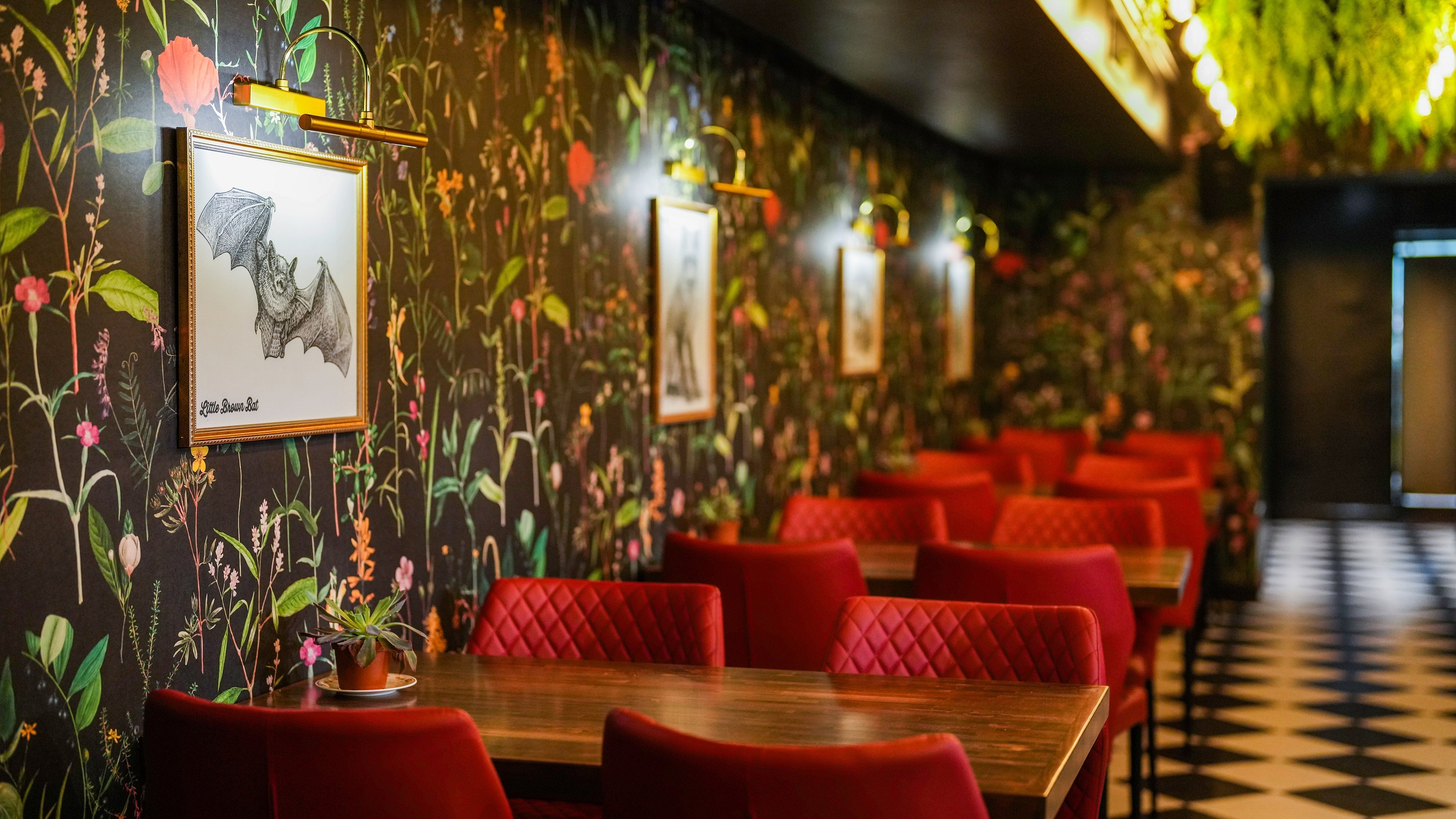 DC Vegan
All the vegan cocktails in DC
For the botanical-inspired menu, bar manager Starla Newman worked closely with the Moons to create craft cocktails and mocktails using only plant-based ingredients. Egg white foams are swapped in favor of aquafaba—an egg white replacer made with chickpea brine—dairy-based creams are replaced with oat milk, and wine and beer are produced without animal-derived products such as isinglass, chitin, or gelatin, which are sometimes used in the clarification or fining process of those beverages.
Highlights from the cocktail list include a perfectly balanced sweet and tart Limoncello; a delicately flavored Peach Bellini topped with an edible flower garnish; and a Strawberry infused Negroni made with gin, strawberry Campari, sweet vermouth, and topped off with an orange peel and strawberry garnish.
In the coming months, the bar will debut dinnertime mains and table service with options such as a hearty vegan lasagna and Chesapeake fritters, or vegan crab cakes made from hearts of palm. "We wanted to stop eating animals but didn't want to give up our culture and the traditional foods we grew up eating, so we spent years finessing my Italian grandmother's recipes maintaining the flavors and textures while making them vegan," Curran Moon said.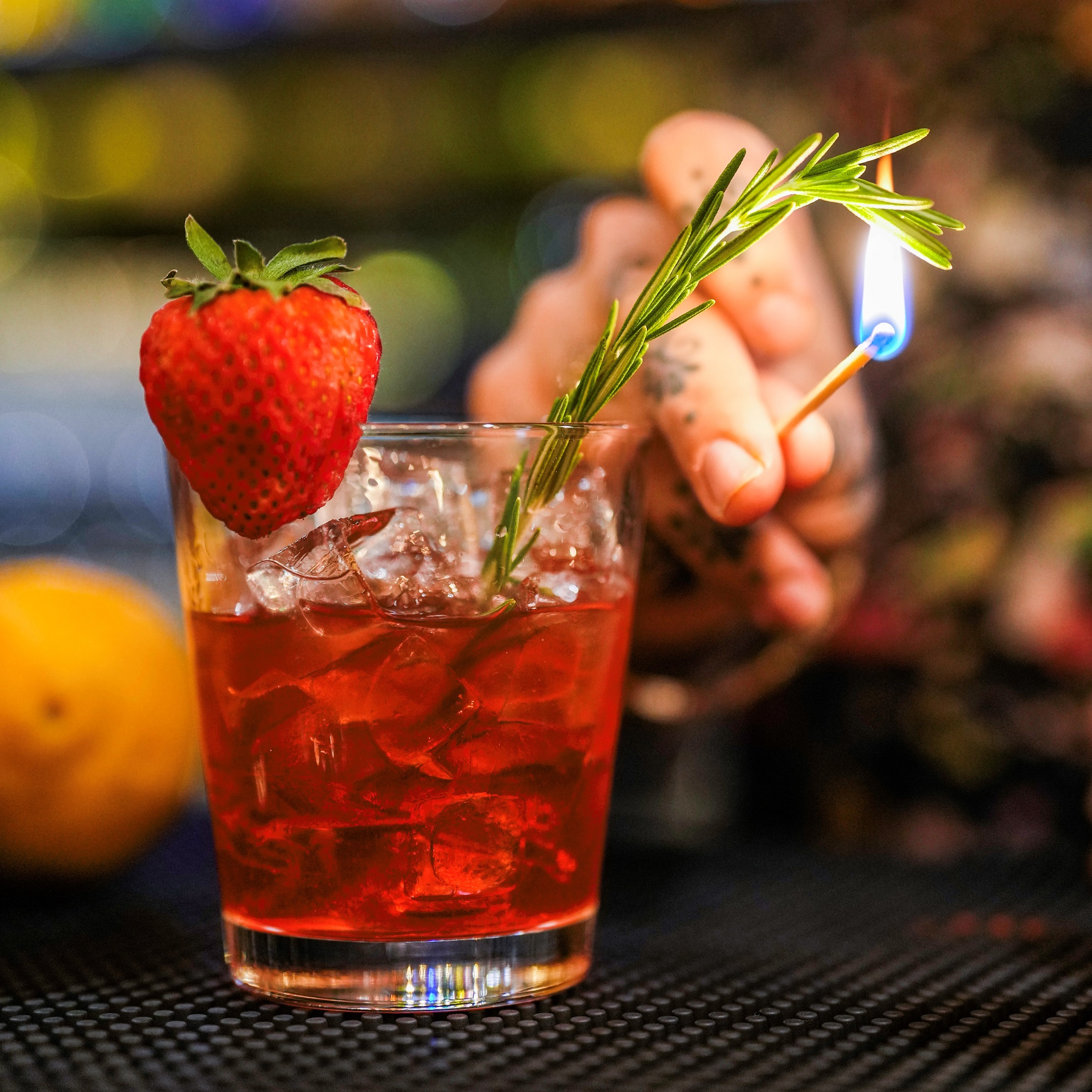 DC Vegan
For his part, Jantz Moon taps his career as a musician—he has toured with Paul Simon and Brian Wilson, and has opened for Train, the Black Crowes, SpaceHog, B.B. King, and Barry Manilow—to enrich the space with local musical performances. And because the bar is located right on the Pride parade route and nearby many LGBTQ nightlife destinations, DC Vegan will host Pride events, including drag shows and other themed nights.
DC's Veg Restaurant Week
In recent years, plant-based food has taken on a bigger meaning in Washington, DC because of its health and environmental benefits. Earlier this year, the city celebrated its first Veg Restaurant Week. The event was made possible thanks to a proclamation signed by DC Mayor Muriel Bowser, who aims to help residents make health-promoting and climate-friendly choices.
"Whereas plant-centric eating lowers the risk of heart disease, stroke, obesity, and Type 2 diabetes, and those conditions disproportionally undermine the health-related quality of life of Black, Indigenous and people of color (BIPOC) residents of Washington, DC and whereas a global shift toward plant-centric food norms would help lower greenhouse gas emissions, and governments can play a crucial trailblazing role in facilitating such shifts by their citizenry …" Bowser said in the proclamation, before officially declaring the week of May 7th DC Veg Restaurant Week in Washington, DC.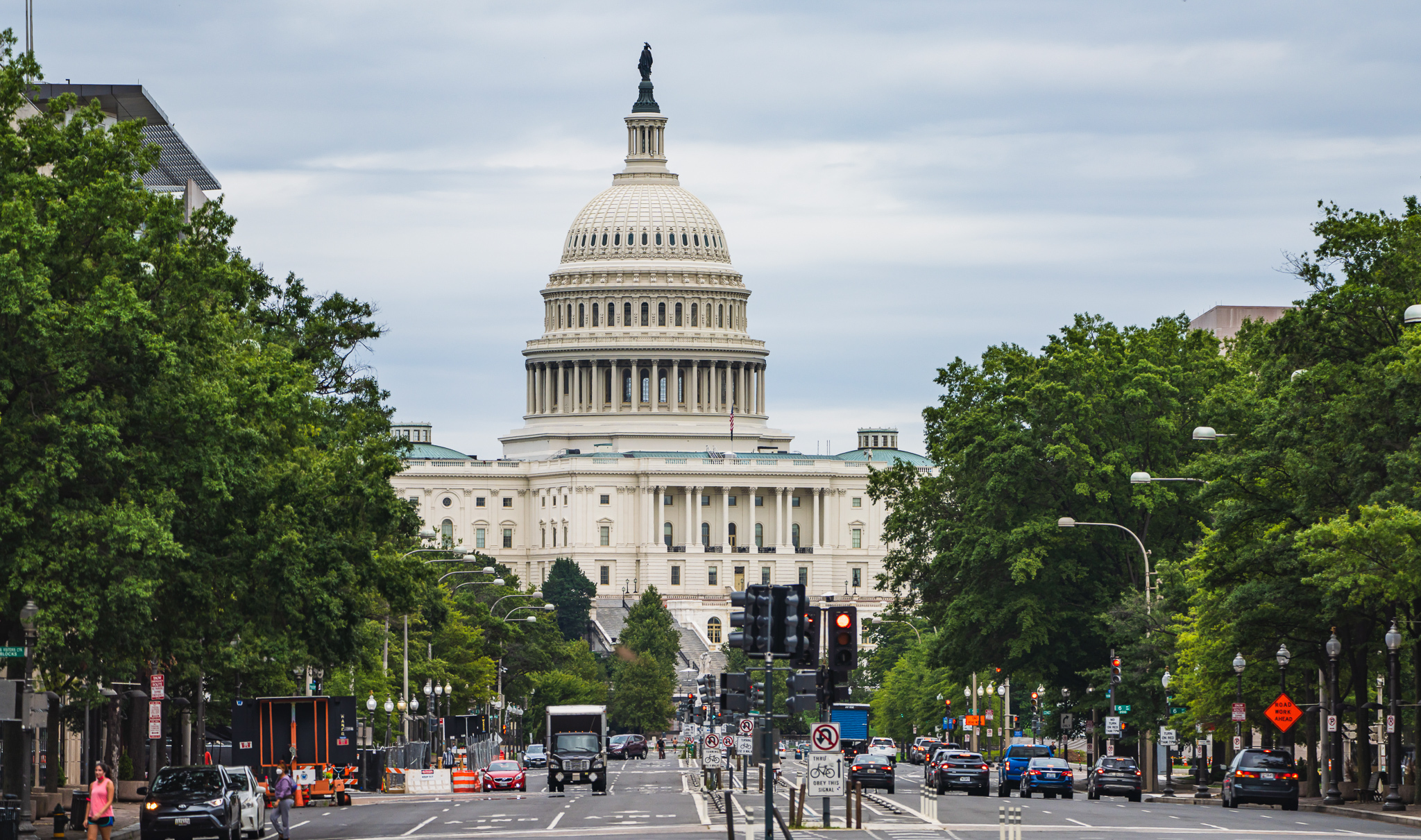 The Veg Restaurant Week celebrated local plant-based cuisine with new dishes, prix fixe menus, and specials citywide. In addition to DC Vegan, participating restaurants included fast-casual hotspots BDG's Ghicken Vegan, PLNT Burger, and Hip City Veg, along with fine-dining eateries such as DC Harvest and Equinox. The celebration also highlighted Black-owned eateries Gangster Vegan Organics, RAWish, and Sweet Sosumba Jamaican Vegan Café, which are helping continue the rich tradition of Black veganism in the nation's capital. DC's longest-standing Salvadorian/Mexican restaurant El Tamarindo was on board with the festivities as was pizza favorite Roscoe's Pizzeria.
For more about vegan food in Washington, DC, read:
A Vegan's 48-Hour Guide to Washington, DC
Washington, DC Gets Its First Vegan Doughnut Shop
Washington, DC Just Got a New Vegan Deli