From May 7 to May 14, Washington, DC will celebrate its first Veg Restaurant Week. The event was made possible thanks to a proclamation signed by DC Mayor Muriel Bowser, who aims to help residents make health-promoting and climate-friendly choices.
"Whereas plant-centric eating lowers the risk of heart disease, stroke, obesity, and Type 2 diabetes, and those conditions disproportionally undermine the health-related quality of life of Black, Indigenous and people of color (BIPOC) residents of Washington, DC and whereas a global shift toward plant-centric food norms would help lower greenhouse gas emissions, and governments can play a crucial trailblazing role in facilitating such shifts by their citizenry …" Bowser said in the proclamation, before officially declaring the week of May 7th DC Veg Restaurant Week in Washington, DC.
Bowser's implementation of Veg Restaurant Week comes less than one year after Washington, DC passed the Green Food Purchasing Act, pioneering legislation that will restructure purchasing practices in the city to reduce the food-related greenhouse gas emissions by 25 percent by 2030. Focusing on vegan dishes and restaurants, for one week and beyond, falls well within the city's climate goals as plant-based foods leave a much lighter carbon footprint than their animal-based counterparts. The initiative is also meant to support local farmers and ingredient purveyors who make plant-based foods more accessible to DC residents.
"DC Veg Restaurant Week encourages the public and community leaders to get to know and celebrate their neighborhoods' healthy and planet-friendly dining options while supporting local businesses," Veg Restaurant Week organizer Max Broad said in a statement. "Together with Mayor Bowser, our co-chairs, and the diverse and culturally rich restaurants taking part, we hope to model the benefits of continuing to center plants on our plates all year round."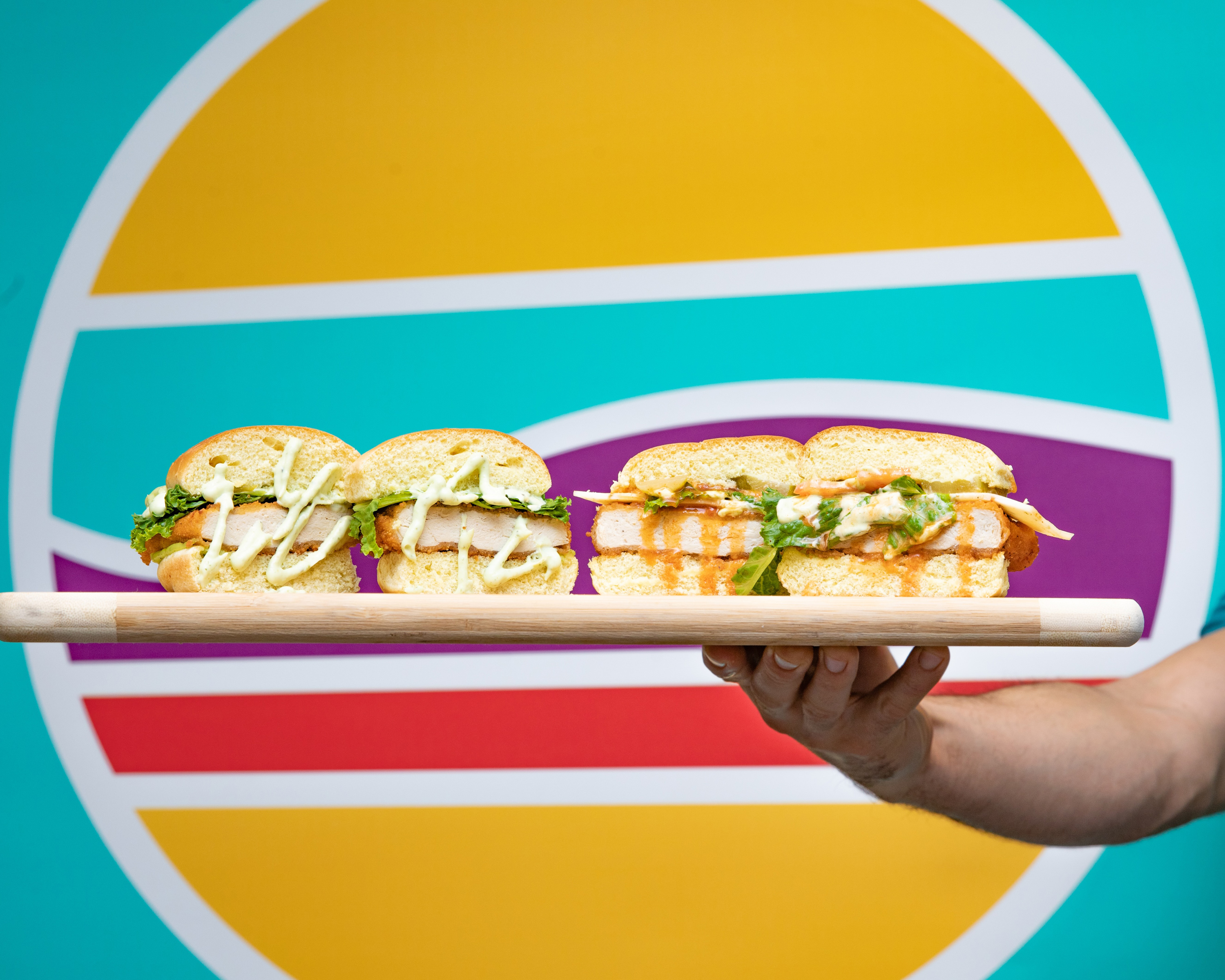 PLNT Burger
DC's first veg restaurant week
Cities around the country participate in restaurant weeks as a way to boost local economies—which has been particularly important after the toll pandemic-related closures had on many in the food industry.
Washington, DC's first vegan restaurant week will be co-chaired by DC Shadow Representative Oye Owolewa and Celebrity Chef Spike Mendelsohn—an alum of Bravo cooking reality show Top Chef. Mendelsohn is well-versed in vegan food as the owner of PLNT Burger, a rapidly expanding vegan fast food chain that he first opened in Silver Spring, MD in 2019.
"I'm proud to be co-hosting this year's DC Veg Restaurant Week here in the DMV," Mendelsohn told VegNews. "Our community of amazing chefs and restaurants are getting creative and putting plants at the forefront. With value-driven offers all week long, we are giving guests every reason to add delicious, eco-friendly meals to their diet."
Washington, DC's Veg Restaurant will celebrate local plant-based cuisine to the fullest with new dishes, prix fixe menus, and specials citywide. In addition to Mendelsohn's PLNT Burger, participating restaurants include fast-casual hotspot Hip City Veg, and fine dining eateries such as DC Harvest and Equinox.
The celebration will also highlight Black-owned eateries Gangster Vegan Organics, RAWish, and Sweet Sosumba Jamaican Vegan Café, which are helping continue the rich tradition of Black veganism in the nation's capital. DC's longest-standing Salvadorian/Mexican restaurant El Tamarindo is on board with the festivities as is pizza favorite Roscoe's Pizzeria. Locals will also have the chance to sample fare from eateries DC Vegan and BDG's Ghicken Vegan.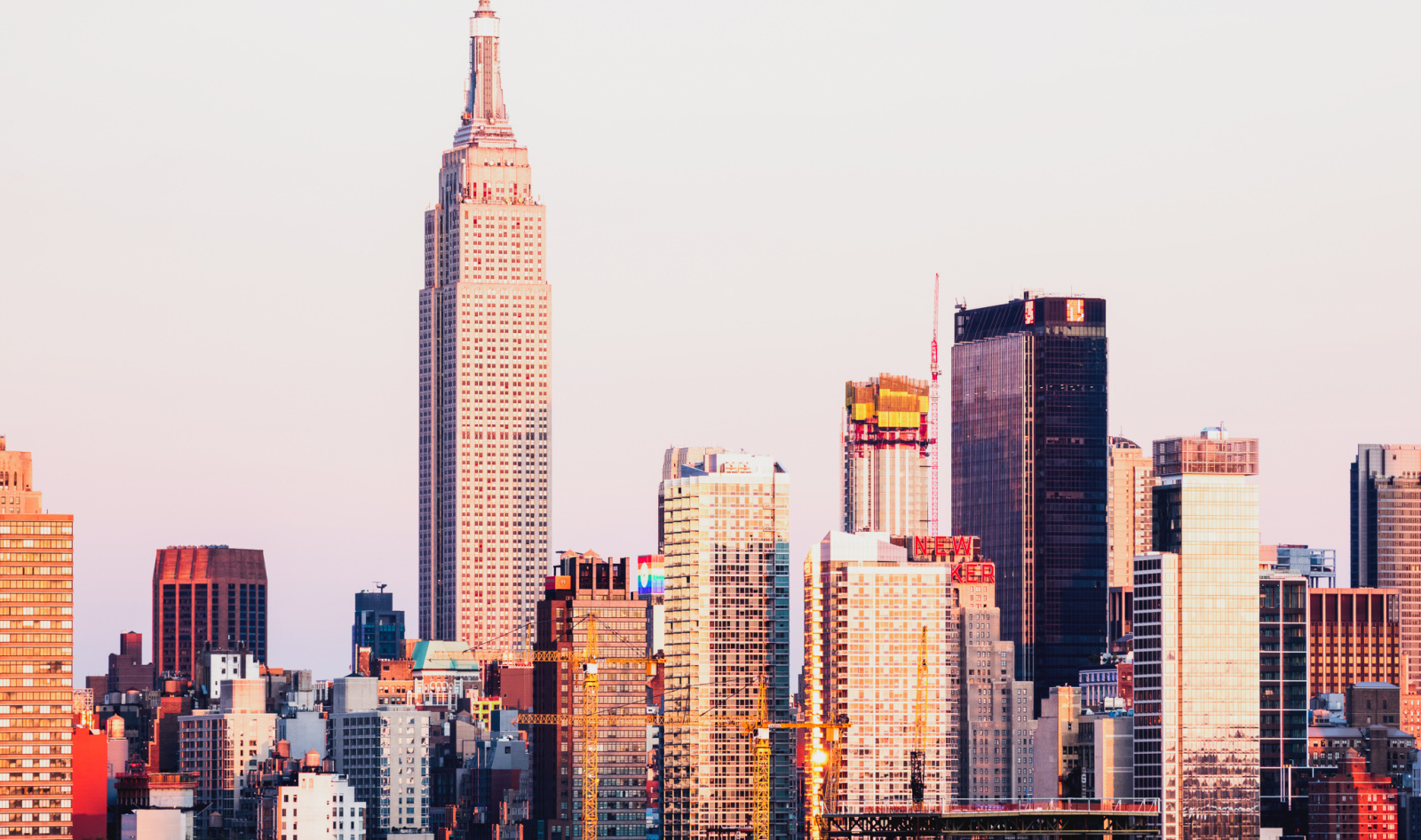 Other cities celebrate plant-based food
Outside of DC, a growing number of cities are celebrating plant-based foods in the form of restaurant weeks, including nearby Maryland which just wrapped up the festivities—which also included participation from PLNT Burger—in March.
Like Bowser, other government officials have also gotten into putting their weight behind plant-based food initiatives. Last year, Colorado Governor Jared Polis—whose husband, first gentleman Marlon Reis, is a longtime vegan—signed a proclamation to declare MeatOut Day on March 20. Started in 1985 by animal-rights group Farm Animal Rights Movement, the MeatOut initiative was created to educate consumers about the benefits of a healthful, plant-based diet. Polis signed a proclamation in support of MeatOut, joining governors and mayors in 40 additional states and cities who have signed similar proclamations in recent years.
This year, New York City Mayor Eric Adams—who transformed his health by switching to a primarily plant-based diet—joined Polis in supporting the MeatOut initiative. From plant-based nutrition programs in the healthcare sector to shifting NYC procurement toward healthy foods, Adams has also actively implemented initiatives to help New Yorkers reap the benefits of plant-based eating. Earlier this year, the Mayor implemented Vegan Fridays (now rebranded as "Plant Powered Fridays") at NYC public schools to help nearly one million students gain access to plant-based meals every Friday.
For more about vegan food in Washington DC, read:
Washington, DC Gets Its First Vegan Doughnut Shop

Washington, DC Just Got a New Vegan Deli

A Vegan's 48-Hour Guide to Washington, DC