Kid-centric brand Rule Breaker Snacks knows a thing or two about vegan snacks and its new limited-edition Blueberry Lemonade Bites really break all the rules. The first ingredient is chickpeas which gives these bites a protein-packed punch. Free from allergens, GMOs, and gluten, the bites feature the best flavors of summer: ripe blueberries combined with tart lemonade. The soft-baked treats are made to be taken along to summer school, on camping trips, and wherever there's a hungry kid (or adult, for that matter).
Rule Breaker's founder Nancy Kalish started the company in her home kitchen, baking bean-based brownies and blondies so that everyone can have a better-tasting sweet snack. For this summer, Kalish wanted to create something truly special. "We're thrilled to introduce another delicious Limited Edition Seasonal flavor to our line of Rule Breaker Bites," Kalish said in a statement. "Classic summertime favorite lemonade meets your favorite summer fruit in a snack perfect for the beach, a picnic or to eat while you snack at your desk and daydream about your next vacation."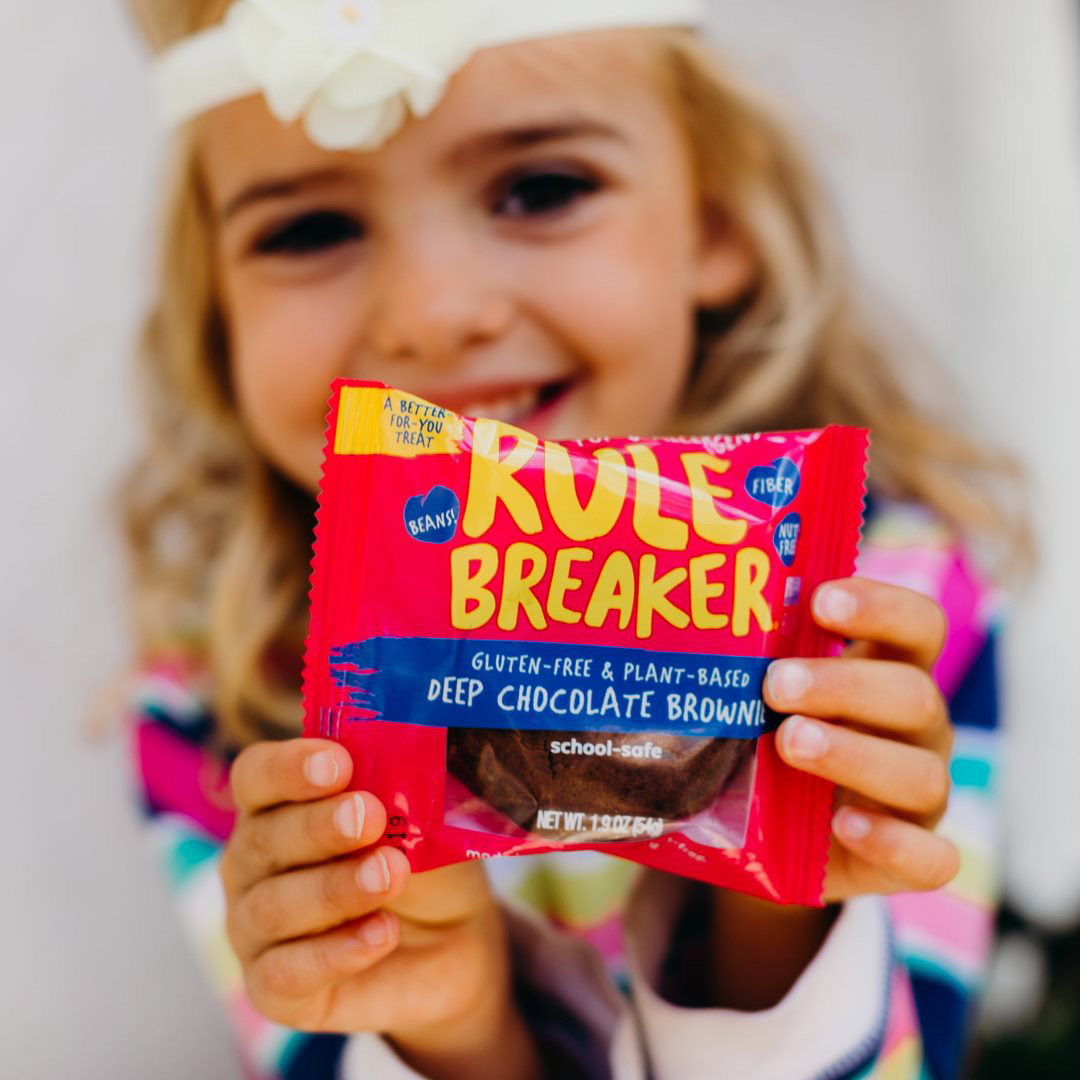 Rule Breaker Snacks
Rule Breaker's regular line-up of vegan snacks consists of three bean-based sweets: Chocolate Chunk Blondie, Deep Chocolate Brownie, and Birthday Cake. Other seasonal flavors include Strawberry Shortcake, Pumpkin Spice, and Mint Chocolate Brownie. Rule Breaker Snacks can be found in 3,500 retailers nationwide.
For more about vegan snacks, read:
16 Vegan and Nut-Free Snacks for Kids
Trader Joe's Peanut Butter Caramel Popcorn
World's First Dairy-Free Cheese Balls