Germany-based vegan food company Veganz has opened a dedicated production facility for its vegan salmon slices. Located in Neubrandenburg, Germany, the facility will allow the company to expand its production to meet demand for sustainable vegan seafood products.
The brand's Veganz Salmon Style Slices are made with algae and smoked over beechwood to give the plant-based seafood its authentic flavor. According to the company, its vegan salmon contains more omega-3 fatty acids than its animal-based counterpart, Atlantic salmon, and is also more environmentally friendly by producing 251 grams of CO2 emissions per 769 grams. Comparatively, Atlantic salmon is responsible for three times as much CO2.
"We are delighted to be able to cover this year's planned production volume of Veganz Salmon Style Slices through this temporary production facility," Jan Bredack, founder and CEO of Veganz Group AG, said in a statement. "At very short notice, we have managed to find a solution that means we can meet the growing demand for innovative alternatives to fish by Veganz as part of our in-house production by using our machines that are already installed on site and by employing new members of staff."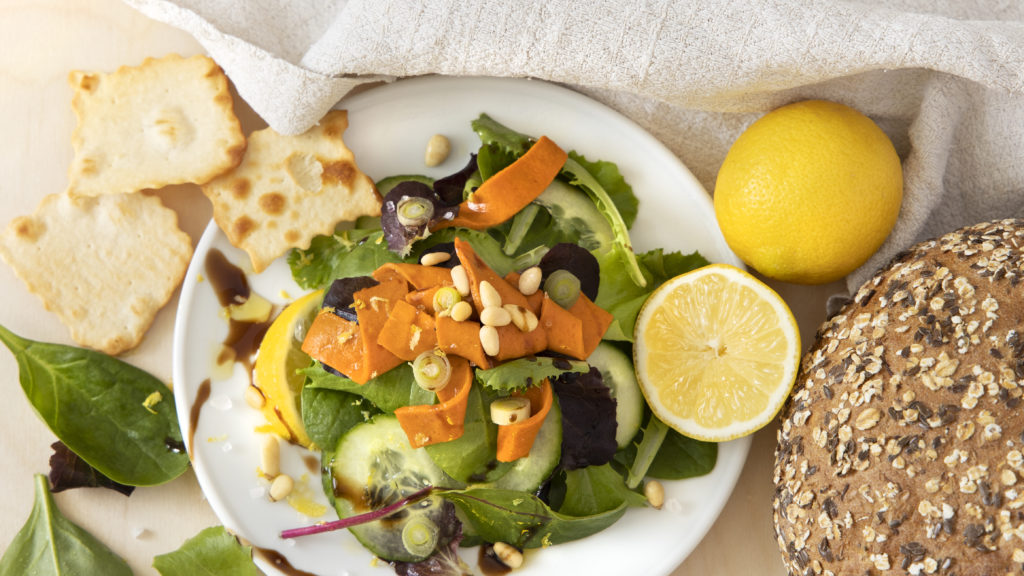 Veganz
Veganz expands beyond a vegan supermarket
In 2011, Veganz opened as Europe's first vegan supermarket with a flagship location in Berlin. The company has since expanded to three supermarket locations, and in 2015, Veganz began producing a variety of its own branded products, including vegan meats, cheeses, premade meals, and snacks. Since then, Veganz has developed hundreds of products, many of which are now available in more than half of all European countries and in over 22,000 stores globally.
Last year, Veganz announced its plans to go public—and it is now listed as Veganz Group AG on the Frankfurt Stock Exchange. When it first announced its IPO plans, Veganz said going public would help position the company to meet the growing demand for more vegan products worldwide. "We see a positive momentum for purely plant-based food products driven by several trends like the rising consciousness of food sustainability and for animal welfare," Bredack said in a statement at the time. "But also the aging of younger generations plays an important role since the number of vegetarians and vegans, as well as flexitarians, is particularly high in the younger generation. Therefore, we believe that we have multidimensional growth potential and that now is the right time for Veganz to go public."
The company's new salmon manufacturing plant is its second facility. The first facility opened in 2020 in Berlin to increase production of vegan cheese. There, Veganz produces 10,000 wheels by hand of its very own vegan alternative to Camembert, the Veganz Cashewbert, every week.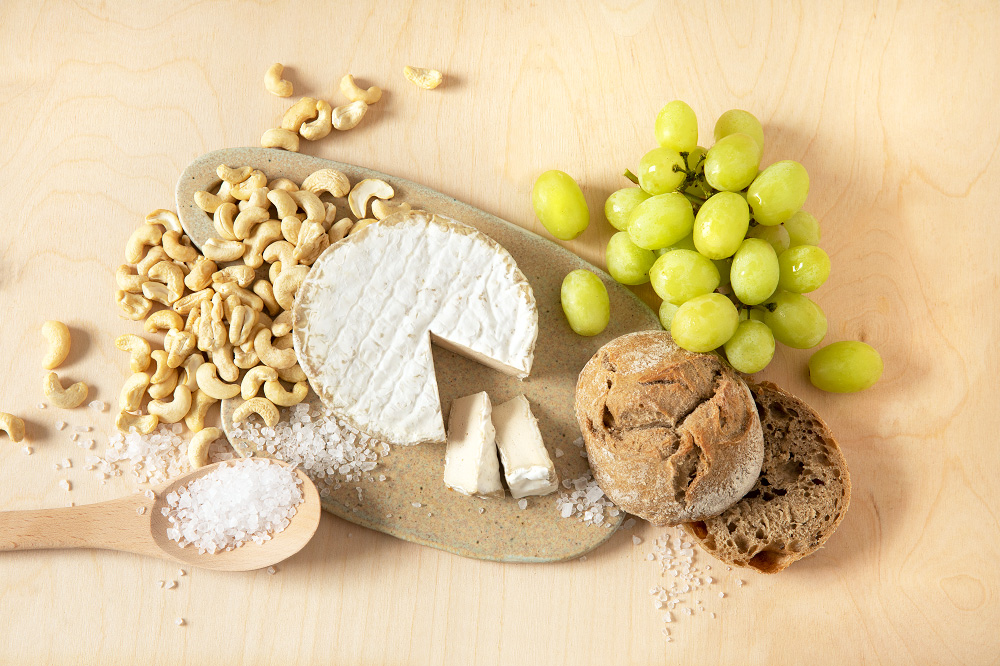 Veganz
In 2023, Veganz plans to open the Veganz Food Factory, a larger facility to produce its vegan seafood, cheese, and meat in one place.
Vegan seafood saves the oceans
Many companies around the world have jumped into the vegan seafood game in an effort to provide a better alternative to the destructive and unsustainable fishing industry—which trawls ocean bottoms destroying precious marine ecosystems. It is a growing segment that might soon take as much market share in seafood as plant-based meat has of the meat market.
According to the first-ever State of the Industry Report by nonprofit think tank Good Food Institute last year, the first six months of 2021 saw record investments in the plant-based seafood space, with alternative seafood companies raising $116 million in investment capital.
In 2017, approximately 29 companies worldwide were making seafood using processes and ingredients that include plants, microbes, fermentation, and cultured animal cells. By the end of June 2021, that number had jumped to more than 87 companies. These include companies such as US-based Gathered Foods, which makes vegan tuna pouches, crab cakes, fish filets, and fish sticks under its Good Catch brand.
Another new vegan seafood brand is The Plant Based Seafood Co. which was founded by a mother-and-daughter duo with 20 years of seafood industry experience under the Van Cleve Seafood Co. They ventured into vegan seafood to create shellfish alternatives that take pressure off the oceans and planet, without sacrificing flavor or texture, and now offer products such as shrimp, scallops, oysters, crab, and lobster.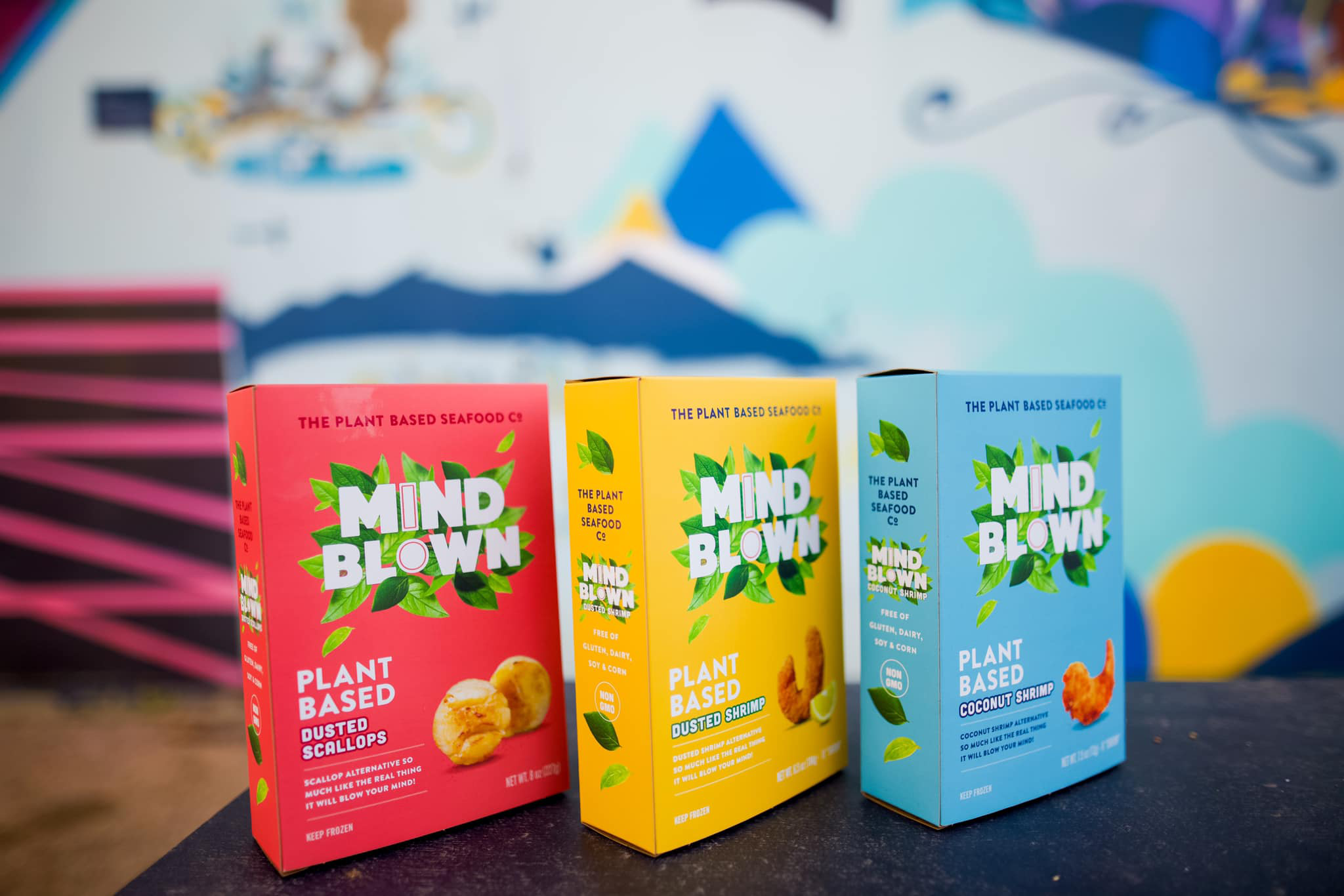 Plant Based Seafood Co.
Additionally, other forms of fish-free seafood are on the way through companies such as Aqua Cultured Foods, which is developing the first whole-muscle seafood alternative created through microbial fermentation; Odontella, which makes a structured salmon analogue using seaweed and microalgae; and ENOUGH, which announced a prototype mycoprotein tuna steak produced via a 3D printer made by Natural Machines.
Over in Hong Kong, last year, vegan brand OmniFoods debuted OmniSeafood, a line of vegan seafood products. The range of products includes Omni Classic Fillet, Omni Golden Fillet, and Omni Ocean Burger—in original, battered, or breaded fish burger varieties—along with OmniTuna and a soon-to-be-launched OmniSalmon. Eco-conscious entrepreneur David Yeung—who owns social enterprise Green Monday—founded OmniFoods with the mission of curbing meat consumption in Asia, and his new OmniSeafood range aims to promote a sustainable ecosystem.
For more on vegan seafood, read:
The 10 Best Vegan Fish Sandwiches in the US You Have to Try
Fish-Free Seafood Companies Raise $116 Million in Six Months
Vegan Seafood Startup Raises $18 Million to Disrupt Global Shrimp Industry