Germany-based vegan company Veganz is getting ready to go public. In 2011, Veganz opened its flagship location in the Prenzlauer Berg region of Berlin, Germany as Europe's first vegan supermarket. The company has since expanded to three supermarket locations and produces a variety of its own branded products, including a line of vegan cheeses.
Going public will position the company to meet the demand for vegan products, which Veganz Founder and CEO Jan Bredack expects to grow exponentially. "We see a positive momentum for purely plant-based food products driven by several trends like the rising consciousness of food sustainability and for animal welfare," Bredack said in a statement. "But also the aging of younger generations plays an important role since the number of vegetarians and vegans, as well as flexitarians, is particularly high in the younger generation. Therefore, we believe that we have multidimensional growth potential and that now is the right time for Veganz to go public."
The total volume of the Veganz IPO is expected to generate up to €50 million ($58 million) and the company aims to begin trading on the Regulated Unofficial Market (Freiverkehr) of the Frankfurt Stock Exchange (Frankfurter Wertpapierbörse) in the next few months.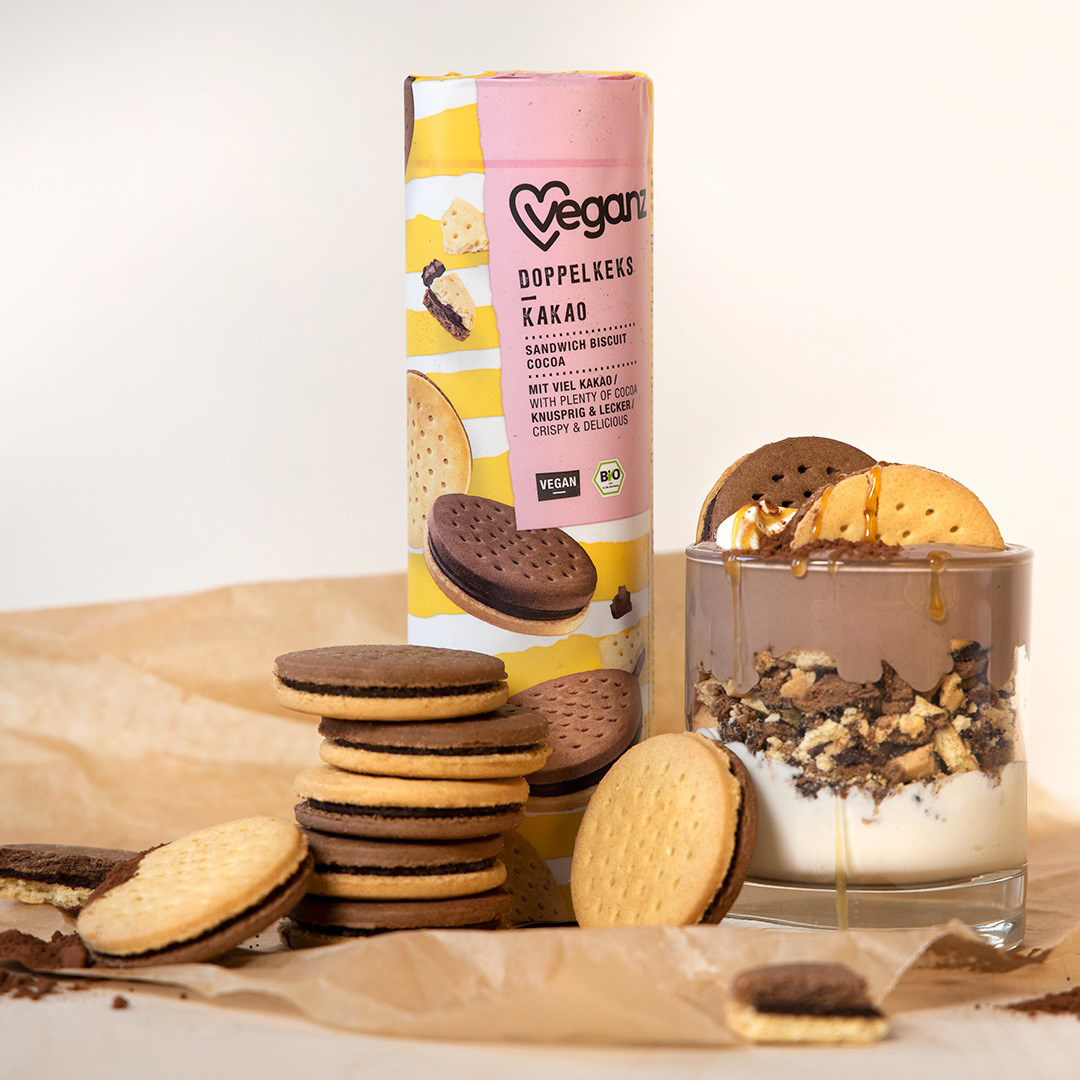 Veganz road to IPO
Operating under the motto "eating for the climate," Veganz has served Germany's vegan needs for a decade. The company has been instrumental in providing access to vegan food in Germany, where, despite the country's traditionally meat-heavy cuisine, the vegan population has doubled from 2016 to 2020.
Currently, Veganz portfolio includes 120 products across 17 categories, including candy bars, pizzas, and plant-based meats, which it sells under its brand name at more than 15,000 stores across Europe. Its stores recently got a makeover to include fresh produce and vegan cheese counters stocked with its own dairy-free line that includes Vegan Cashewbert.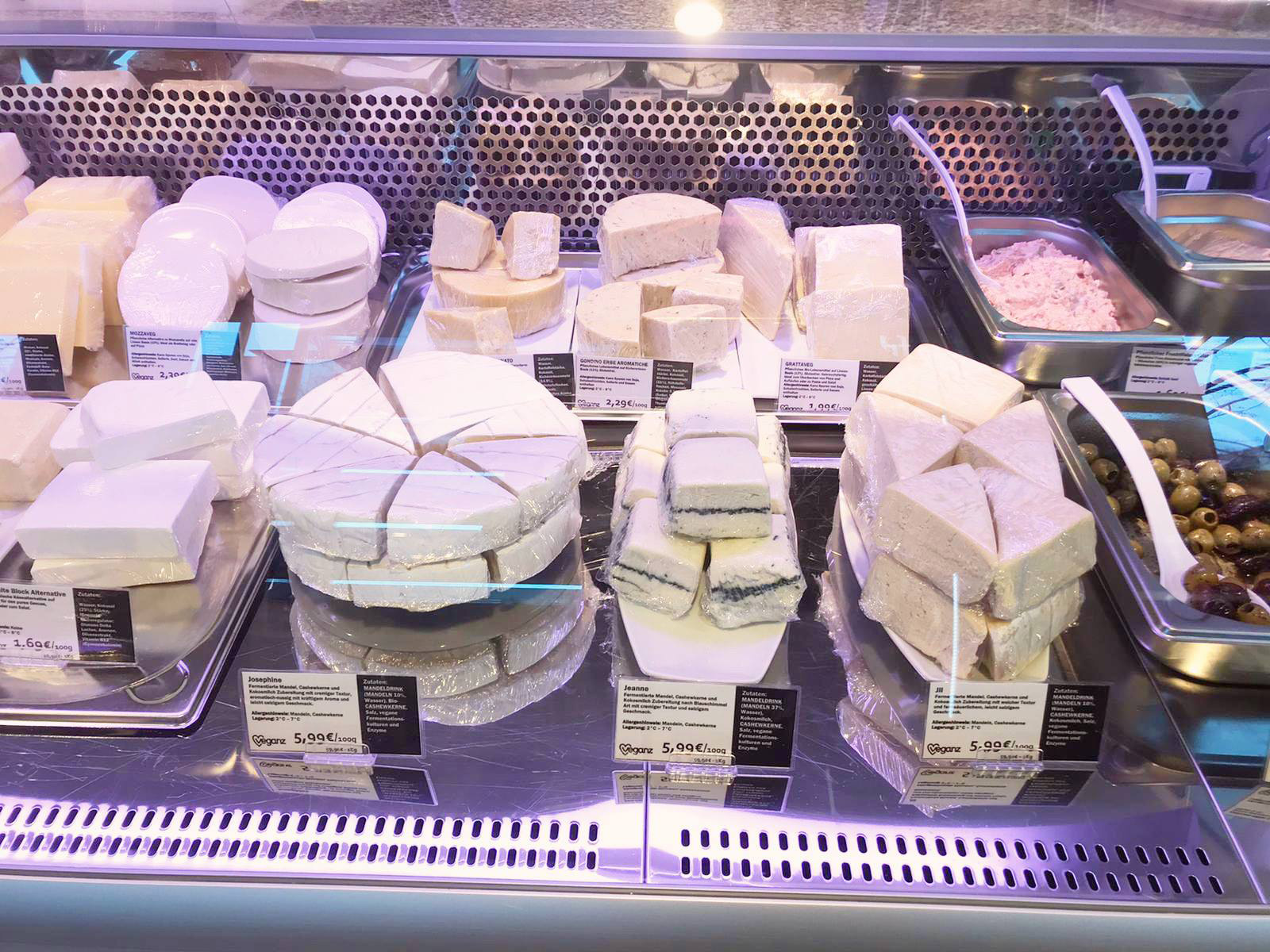 A large portion of its IPO raise will be used to support the growth of its own production sites, where Veganz plans to focus on production of vegan cheese and plant-based seafood. "We believe in offering a highly innovative product range that is able to satisfy consumers' needs from breakfast to dinner," Bredack said. "We also believe that none of our competitors have a comparably broad range as we do."
Investing in a vegan future
Worldwide, vegan companies have had wildly successful IPOs in recent years, starting with Beyond Meat's highly publicized IPO in 2019. On its first day of trading, the vegan meat brand's stocks spiked by up to 163 percent and it closed the day as one of the best-performing IPOs in recent history. In the oat business for more than 25 years, shares of Swedish brand Oatly hit Nasdaq in May under the OTLY ticker in a $1.4 billion IPO. The company's shares followed Beyond Meat's lead and spiked by 30 percent during the first day of trading.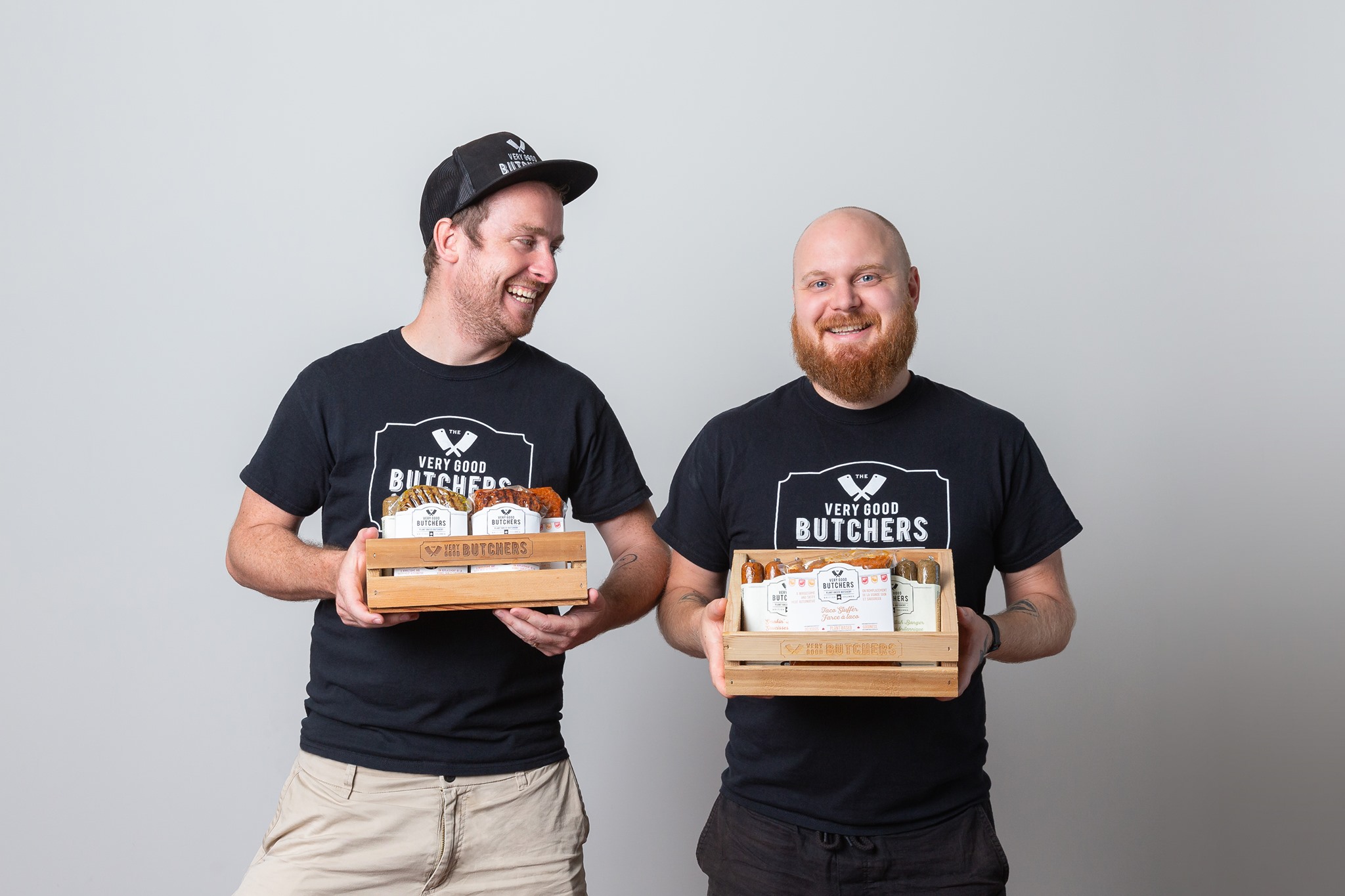 In Canada, vegan brand The Very Good Butchers operates several vegan butcher shops and delis and produces its own plant-based meats and cheeses under a "butchering beans" philosophy. The company went public on the Canadian Securities Exchange (CSE) in June 2020 and saw an 800 percent increase in its stock value after its first few days.
In April, vegan food chain Globally Local (recently rebranded as "Odd Burger") began trading on Toronto Stock Exchange's Venture Exchange as the first publicly traded vegan fast-food chain in the world and will soon make its debut in the US by way of New York City. This month, Nabati Foods—known for its vegan cheesecakes, cheeses, and meats—became the latest publicly traded company on CSE under the symbol MEAL following a $7.7 million oversubscribed funding raise.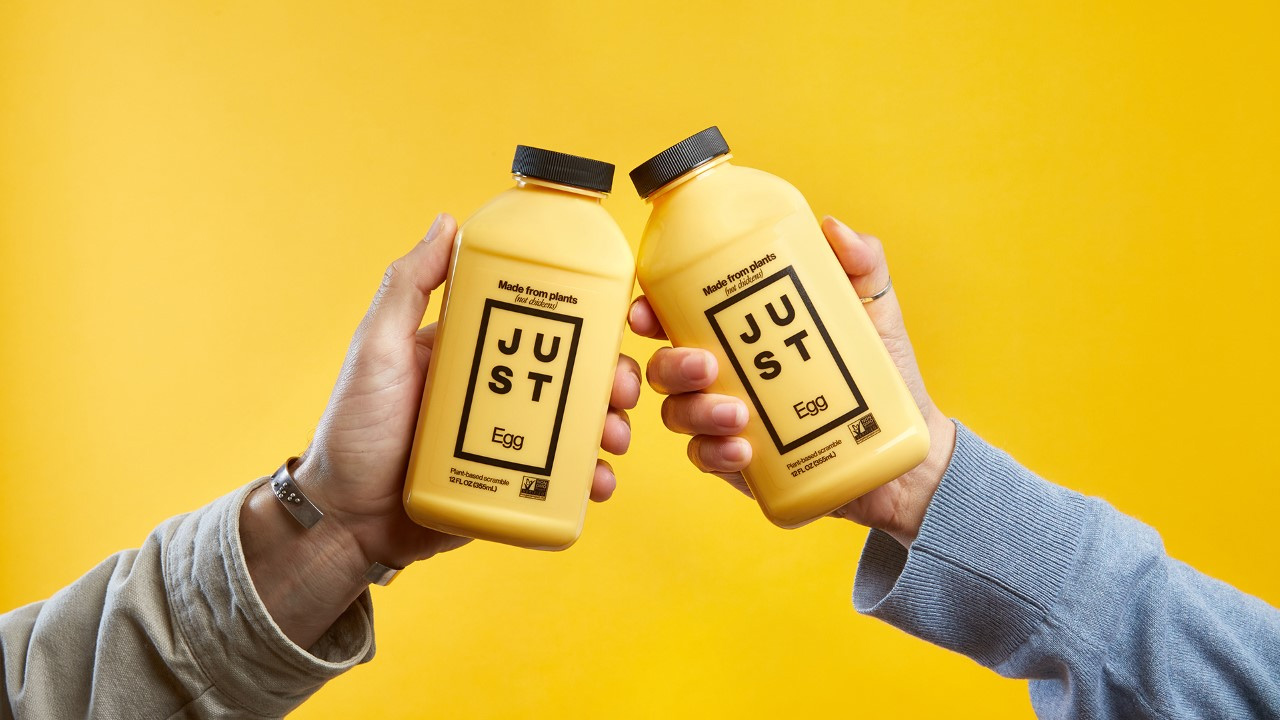 Plant-based companies on the verge of IPOs
Investors might soon have even more choice when it comes to supporting the growth of companies looking to transform the global food system. JUST Egg maker Eat Just has been eyeing an IPO since 2019. The startup's CEO Josh Tetrick says Eat Just's rapid growth during the pandemic has pushed it closer to IPOing and he will seriously consider taking Eat Just public once it reaches operating profitability before the end of the year.
Seven-year-old startup Perfect Day—which creates dairy-identical proteins for next-level vegan ice cream and cheese—just raised $350 million with participation from Bob Iger, the executive chairman of The Walt Disney Company. With $750 million to date in funding, Perfect Day is the most well-funded startup in the precision fermentation space and is also eyeing an IPO.
And Beyond Meat's leading competitor, Impossible Foods, is also considering filing an IPO within the next 12 months with a valuation of up to $10 billion.
For more about vegan IPOs, read:
Beyond Meat Has Top IPO Of 2019
$50 Million Vegan Gummy Candy Brand Is About To Go Public
Oatly's Ipo Is Just The Beginning. Plus 9 Vegan Oat Milk Products To Try