Brazilian plant-based food tech company Future Farm is kicking off a series of restaurant takeovers in Los Angeles to put more plant-based meat on menus. The brand is partnering with Italian deli Ggiata, pizzeria Prince Street Pizza, baseball-themed coffeehouse Cofax, and burger takeout spot Golden State to curate plant-based menu items that will be available until August 21.
At Ggiata, Future Farm's vegan meatballs are featured in the vegan Future Farm Meatball Parm Sub, which also comes with vegan Kite Hill ricotta cheese, basil pesto, and a pomodoro sauce. "Expanding our plant based offerings is a priority for us as we grow our business. We got introduced to Future Farms a few months back through our friend [Kate Burr] and were so impressed with their product," Ggiata posted on Instagram. "They're commitment to using non-GMO ingredients and to sustainable practices made them the perfect partner."
At Prince Street Pizza, the brand's vegan meatballs are featured on the Future Farm Vegan Supreme Pizza, which comes topped with vegan cheese, Italian hot peppers, onions, peppers, mushrooms, and an olive oil drizzle. Starting next week, Cofax will offer the Future Farm Chorizo Breakfast Burrito, and Golden State will sell the Future Farm Spicy Smash Burger.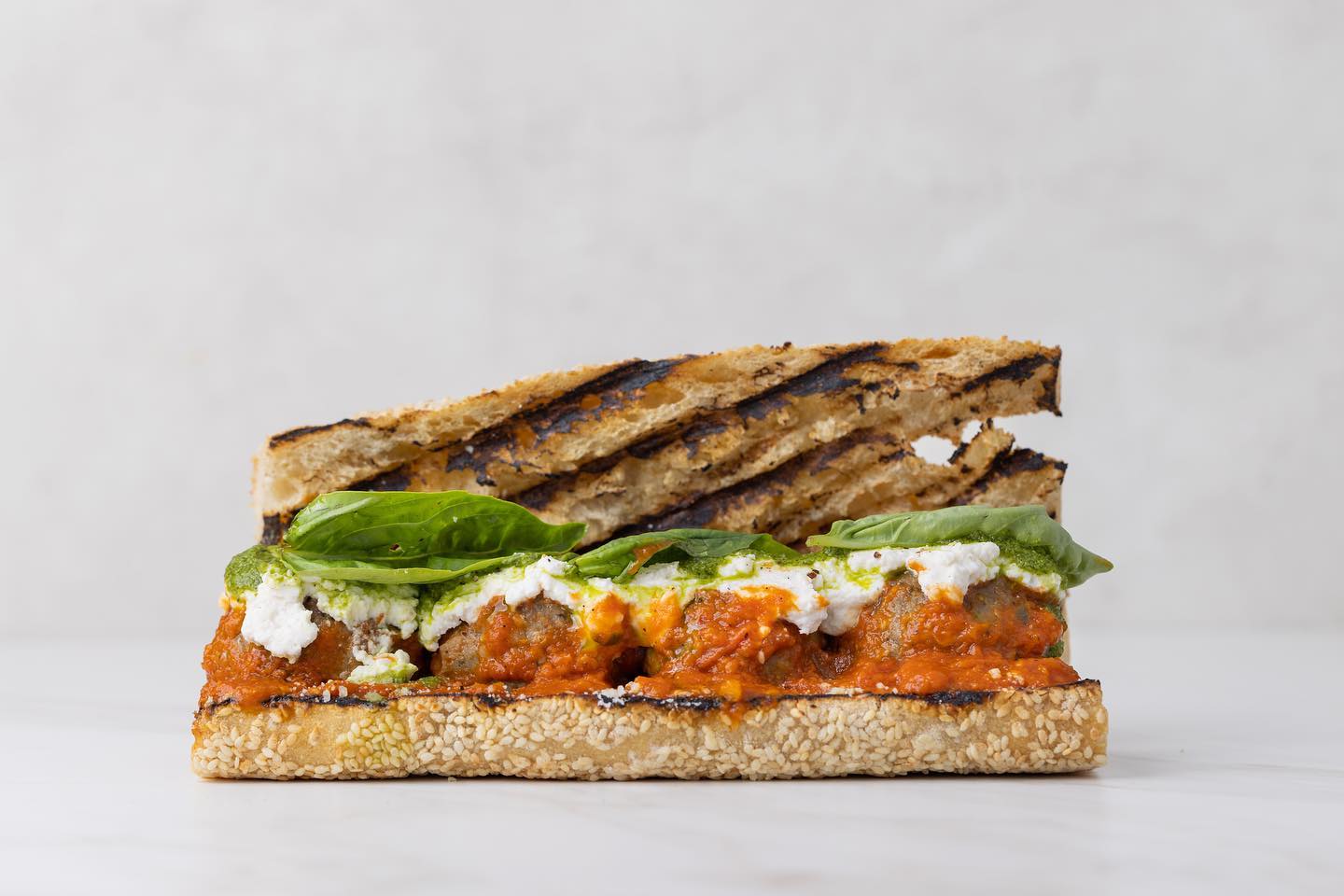 Jake Ahles
Created by Brazilian entrepreneur Marcos Leta and business partner Alfredo Strechinsky in 2019, Future Farm aims to become a global leader in food tech, offering innovative, premium, and cost-competitive products that fuel the fast-growing vegan meat sector. The brand's LA restaurant partnerships are the first in a series of restaurant takeovers across the country, with New York partnerships happening in the fall.
"Future Farm is all about eating what you love, differently. Whether it's a meat lover's pizza— hold the meat—or a vegan meatball sub, we want to change how the world eats by encouraging people to eat more plants," Clare Perez, Future Farm Director of Marketing, North America, told VegNews. "We're partnering with four amazing restaurants in LA because of our shared values—we like to have fun, we like to eat, and we always have our finger on the pulse of the next big thing. We'll be rolling out even more partnerships and events across the country in the months to come."
Future Farm expands to the US
Ultimately, Future Farm is aiming to make animal meat obsolete by creating products as close to animal protein as possible to encourage people to make simple switches to sustainable plant-based foods to save the planet. In the three years since its launch, Future Farm has expanded its product availability to 30 countries and counting.
Last year, prior to a $58 million Series C investment raise, the brand became available in the US through online retailers GTFO It's Vegan, Vejii, and Hungry Harvest and began working with distributor Superior Foods International to bring its flagship product, the Future Burger, followed by its Future Meatball, Future Sausage, and Future Beef, to US supermarkets nationwide at competitive prices. Future Farms' products are made from non-GMO plant ingredients, including its "3-plant protein" consisting of pea protein, soy protein, and chickpea flour. The brand also plans to expand into the plant-based beverages and dairy segments with a focus on European and American markets.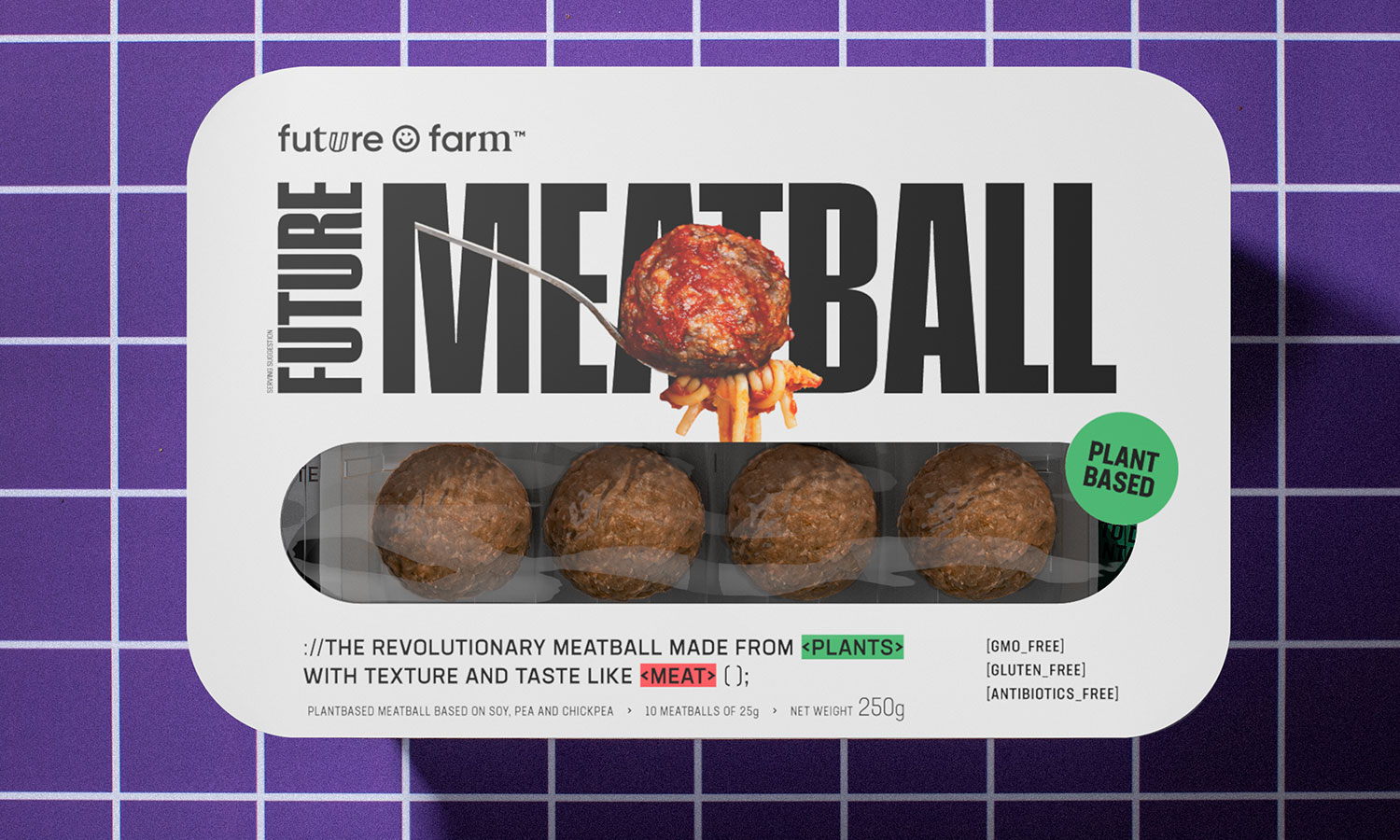 Future Farm
The four LA restaurants are the latest step in Future Farm's foodservice expansion in the US. Earlier this year, Future Farm made its US debut into foodservice at San Francisco's Chase Center sports arena—home to the six-time NBA champion team Golden State Warriors—where its products are offered in vegan and vegetarian dishes at The Green House, including a Future Farm Smash Burger. The brand is also considered the official plant-based meat of the Golden State Warriors and Chase Center, where there are a growing number of vegan-friendly food items available, such as a vegan brownie batter milkshake, sweet crispy tofu wok, vegan lumpia, and plant-based sausage. In addition to the Smash Burger, Chase Center offers the Future Farm meatball sub throughout the arena.
"In order to change the way the world eats, by making slaughterhouses and animal-protein products obsolete, we will continue bringing consumers into the category with quality, variety and flavor, and delivering joy and deliciousness to the experience of plant-based eating," Leta said in a statement.
For the latest vegan news, read:
Cultivated Seafood Startup Takes on World's Most Popular Farmed Fish
Tony Hawk's Favorite Vegan Doughnut Maker Raises $9 Million
Congress Members Push For Meatless Meals at all Federal Facilities