Cell-cultured seafood startup Pearlita Foods has successfully created the world's first plant-based oyster prototype that looks and tastes just like a traditional oyster. The prototype is made using plant-based and cell-based technologies with a proprietary mushroom and seaweed base as well as Pearlita's novel flavor mixture that gives the oyster a pure, delicate, and authentic ocean taste and texture. The startup also plans to create biodegradable oyster shells that will impart the same experience as traditional oysters but remove the need for shucking, making it easier for consumers to serve and eat.
Earlier this year, Pearlita embarked on producing an alternative to oysters in an effort to meet the demand for ocean-derived delicacies using plant-based and cell-based technologies without harming the oceans. The startup will begin by rolling out its hybrid product while it continues to develop its cell lines for a line of fully cultured oysters. To cultivate oysters, Pearlita isolates cells from an oyster tissue sample, and with it, the startup is able to produce thousands of cultivated oysters.
While the startup continues its research and development on cultured oysters and biodegradable shells, Pearlita will debut its hybrid plant-based oyster using recycled oyster shells for its showcasing and tastings. In North Carolina, where Pearlita is headquartered, many coastal communities offer shell recycling drop-off locations to build new oyster reefs instead of disposing of the shells in landfills.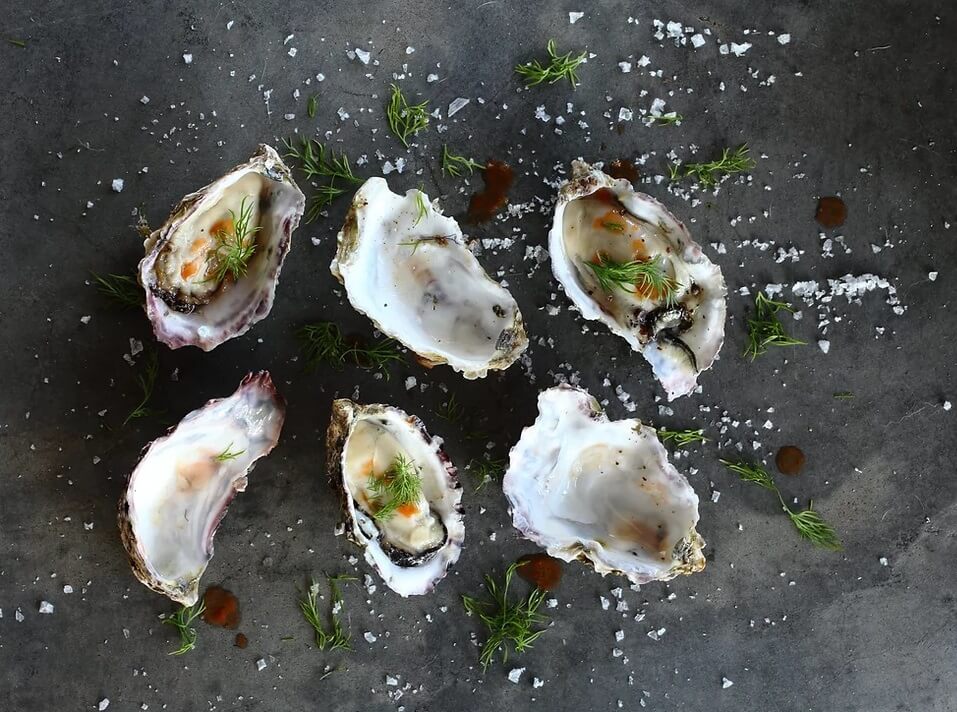 Pearlita Foods
The problem with oysters
According to Pearlita, over 85 percent of wild oyster reefs have been lost globally due to overfishing. Pearlita wants to change the seafood industry and it is striving to make cultivated oysters and other cell-based seafood commonplace so that traditional oysters can remain in the oceans and contribute to healthy ecosystems. Additionally, according to government advisories from the Centers for Disease Control and Prevention, ocean-derived bivalve shellfish such as clams, geoducks, mussels, scallops, and oysters can transmit norovirus to the people who eat them. These illness outbreaks are most often linked to oysters and can be deadly.
The startup aims to produce oysters with no reliance on the ocean or live animals, by using stem cells and bioreactors to produce cell-based oysters that are rich in flavor and nutrition. And because they are produced in a sterile environment, cultivated seafood is devoid of bacteria and virus contamination. Going forward, Pearlita plans to develop squid and scallop prototypes as well and work on scaling up production.
The cellular aquaculture startup recently secured investment from investment firm CULT Food Science to help scale its prototype. "We are impressed by and proud of Pearlita's successful production of its first cultivated oyster prototype. Pearlita's commitment to making the world a better place and doing its part to increasing the world's food security is encouraging as we possess the same goals," Lejjy Gafour, Chief Executive Officer of CULT, said in a statement. "Pearlita is taking great steps to advance the production of cultured seafood on a mass scale. We are energized by the positive contributions that their team is making to the cellular agriculture industry."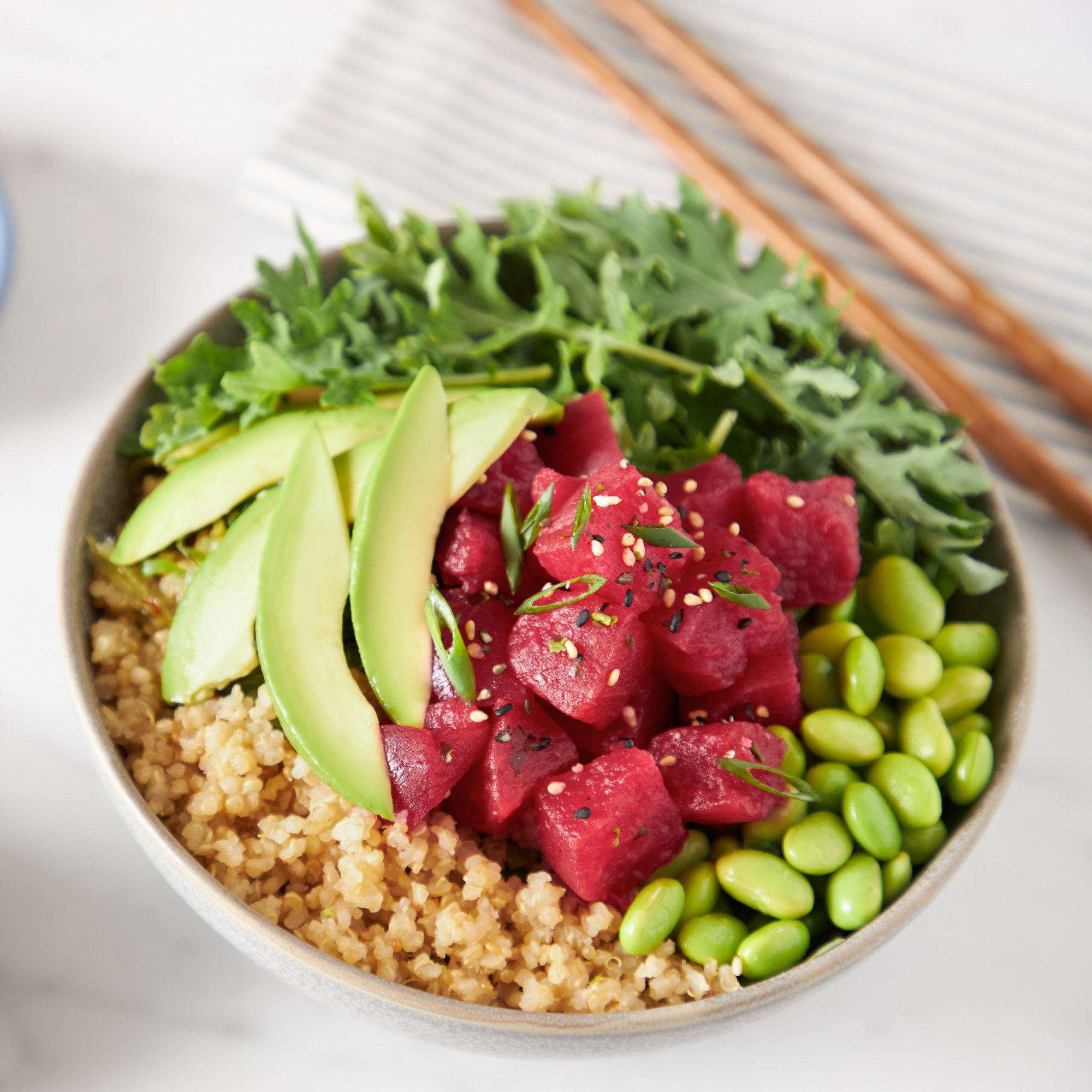 Finless Foods
Cultivating sustainable seafood
While Pearlita is focusing on developing ethical and sustainable seafood alternatives to ocean delicacies such as oysters, other food technology companies are tackling fish species such as tuna—which is the most consumed fish in the United States. Finless Foods is taking a similar approach to Pearlita by using plants and cultivated cells to make sustainable seafood, starting with tuna which will be available to restaurants and foodservice channels this year.
Earlier this year, Finless Foods showcased its plant-based tuna as part of a poke bowl and tacos served to guests at the Food Network & Cooking Channel South Beach Wine & Food Festival in Miami. The product is made from a blend of nine proprietary, plant-based ingredients that together mimic the texture and taste of sushi-grade tuna while also being able to withstand the addition of citrus and marinades.
"Tuna plays an important role in ocean health and has historically been a difficult species for aquaculture," Finless Foods co-founder Brian Wyrwas said in a statement. "We felt that developing viable alternatives would yield the greatest net impact for our ocean."
Other competitors in the cellular aquaculture space include San Diego-based BlueNalu, which is working to develop cell-based alternatives to fish, including yellowtail amberjack which it sampled in a private-tasting in 2019. In San Francisco, cellular aquaculture startup Wild Type is also working on growing sushi-grade meat made from a small amount of fish cells. Its pilot facility became operational in 2021 and Wild Type hopes to open an adjacent tasting restaurant where its cultivated fish can be showcased in traditional (but more sustainable) sushi preparations.
Over in Singapore, the country's first cell-based seafood startup, Shiok Meats, is creating cultivated crab and lobster. Currently, Singapore is the only country in the world that allows the sale of cultivated meat. There, cultivated chicken made by GOOD Meat (a subsidiary of Eat Just) was approved for sale in December 2020.
For the latest vegan news, read:
Chipotle Invested a $150 Million Funding Round For Vegan Steak Startup
Navy Will Test Vegan Meat on at Least 2 US Bases
Country Crock's First Whipping Cream Is Made From Lentil Milk