The exploitation of carriage horses as tourist attractions in New York City is under fire, once again, after a horse named Ryder collapsed on August 10. In an incident caught on camera, the horse collapsed in the Hell's Kitchen neighborhood and onlookers observed the animal in distress as operator Ian McKeever yanked, whipped, and yelled at the horse to get back up. Police arrived on the scene and hosed Ryder down with cold water as he lay on the ground for approximately an hour or more, struggling to get back to his feet.
After Ryder collapsed, the horse was examined by veterinarian Dr. Sierra, the police report filed in conjunction with the incident shows. The veterinarian found the horse was underweight, malnourished, and suffering from neurological disease Equine Protozoal Myeloencephalitis. The veterinarian estimated Ryder's age to be between 28 and 30 years, not 13 years old as McKeever claimed. In NYC, 26 is the legal maximum age allowed for horses to pull carriages.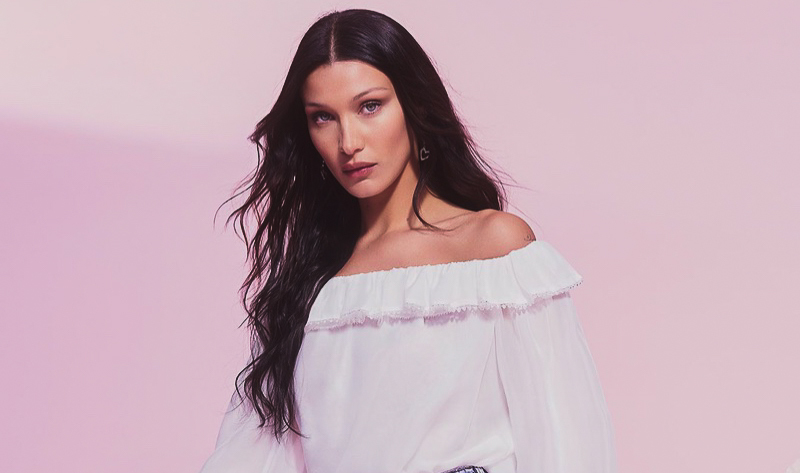 This incident has drawn outrage from many, including model Bella Hadid who is using her platform to advocate for a ban on horse carriages in NYC. "This has been going on for way too long in this kind of environment," Hadid posted on Instagram. "Another sick, malnourished carriage horse collapsed in distress on the hot pavement of New York City while his driver whipped him repeatedly."
While animal sanctuaries have offered permanent residence and care for Ryder, the malnourished and injured horse has been transported to an undisclosed location by the Transport Workers Union (TWU), the union that represents horse carriages operators. "We are also calling on the Manhattan District Attorney and the NYPD to investigate criminal animal abuse charges against Ian Mckeever for his abusive behavior," Hadid said. "Ryder needs immediate help and to be released from his abuser."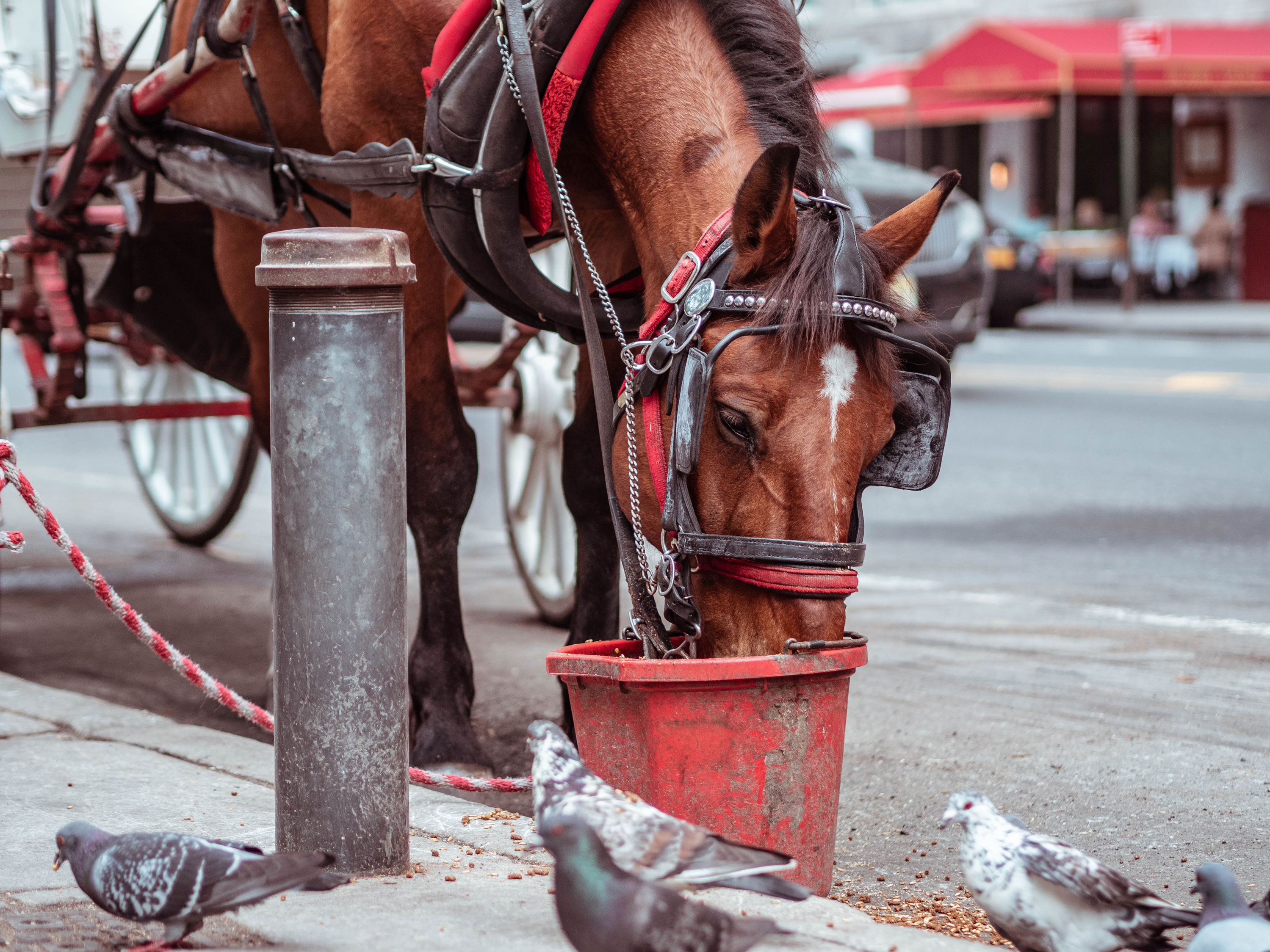 Billy, another Central Park carriage horse, collapsed and died in his stall on July 20, 2022 from colic during a record heatwave in NYC. These incidents and many others like them have renewed the call by animal-rights activists, celebrities, and the public for NYC's government to ban the archaic tourist attraction.
"It's barbaric to force horses like Ryder to pull heavy carriages in extreme heat in the busiest part of the busiest city in America without a place to break or eat," Hadid said, calling on NYC Mayor Eric Adams to take immediate action. "We have to do something now. This should have been done years ago."
Horse carriages are extremely cruel
Hadid is echoing a call to action made by various animal-rights groups, including NYCLASS, People for the Ethical Treatment of Animals (PETA), and Voters for Animal Rights (VFAR), which have been working relentlessly to bring awareness to the cruelty of horse-drawn carriages. After Ryder's collapse, VFAR has concentrated a majority of its resources on its efforts of ending horse-drawn carriages in NYC.
Started in the 1800s, the outdated practice of pulling tourists around Central Park in horse-drawn carriages has put both horses and people in danger. In addition to Ryder's collapse and Billy's untimely death, a renewed effort to ban horse-drawn carriages was previously prompted by a June incident where a disoriented horse ran into oncoming traffic and became wedged between cars. This follows another incident in September 2021 when a speeding car collided with a carriage horse, severely injuring the animal. Matthew Dominguez, VFAR Political Advisor, tells VegNews that there were countless more.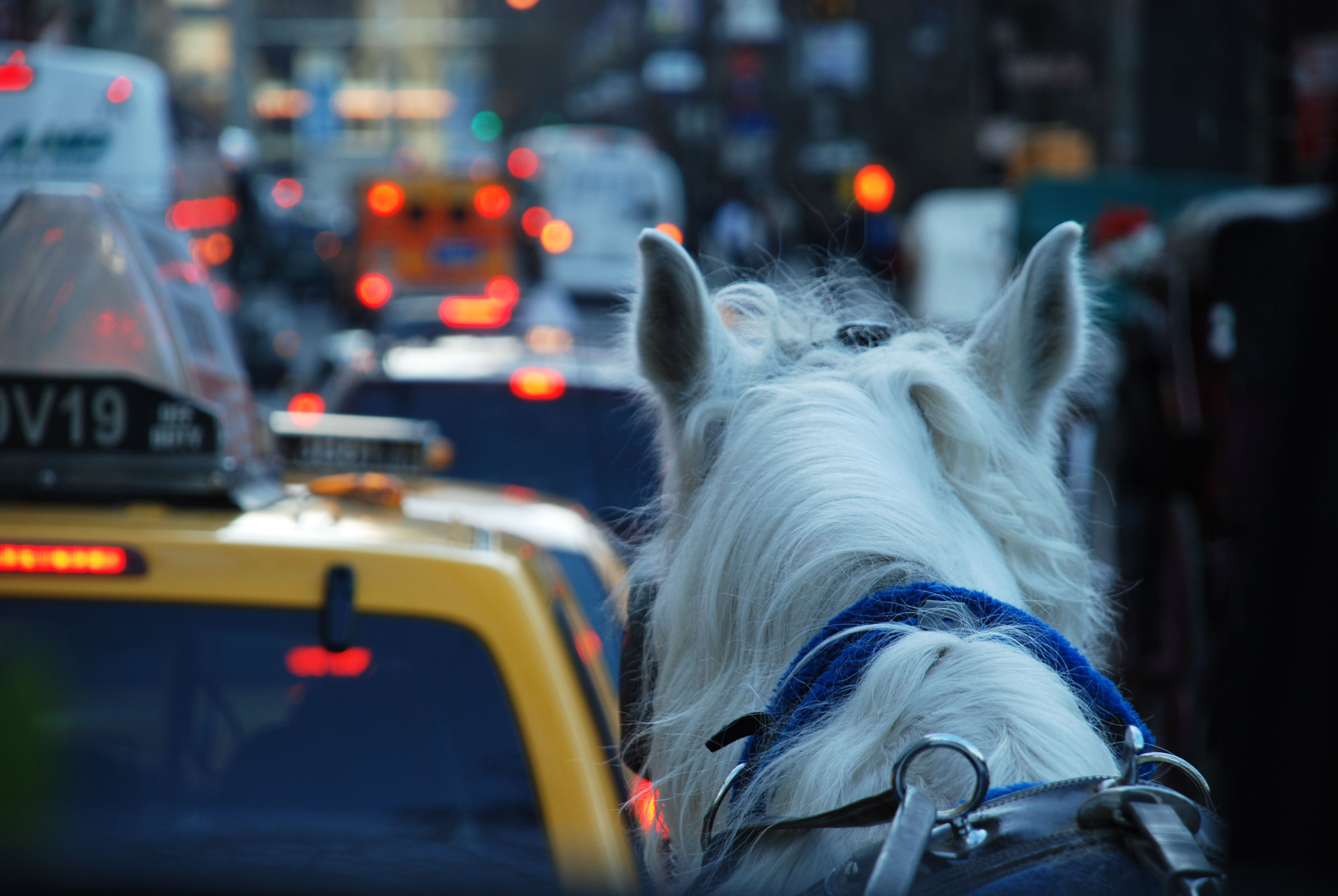 "The Ryder incident has brought to the forefront the issues of having horses in NYC. It happened to be caught on camera. This is not a rare incident and has happened quite a bit," Dominguez says. "Putting a prey animal in a circumstance where you have cars, bikes, pedestrians, loud noises, toxic fumes … it is not a place for an animal to be working eight to 10 hours per day. It goes against the very nature of what these animals need to have a good life and it is incredibly cruel."
The conditions in NYC are brutal for docile horses, who are forced to work through snow, extreme heat, humidity, and pollution—being exposed to car fumes for prolonged periods of time. The horses work with little to no access to water and pasture and their lifespans are thus severely shortened. When they are injured or too old, they are often auctioned for slaughter or euthanized. With Ryder, Dominguez says that the age of the horse would equate to a 90-year-old in human years and forcing the sick and elderly horse to work demonstrates that operators and the unions that represent them do not care about animal welfare.
"They lied about his age. They lied about his condition. They knew that he was malnourished. They knew that he potentially had a neurological disease and this horse owner decided to strap a 1,000-pound cart to his back and work him in extreme heat to the point he nearly dropped dead," Dominguez says. "Then when this poor animal is suffering and dying on the street, [McKeever] decides to kick, whip, and pull on this horse's bridle to try to get the horse up so that he isn't filmed abusing this animal. And when the police finally arrive, he sits back in his cart, puts his feet up, and is playing on his phone while this horse he claims to care about is dying on a major street in Manhattan."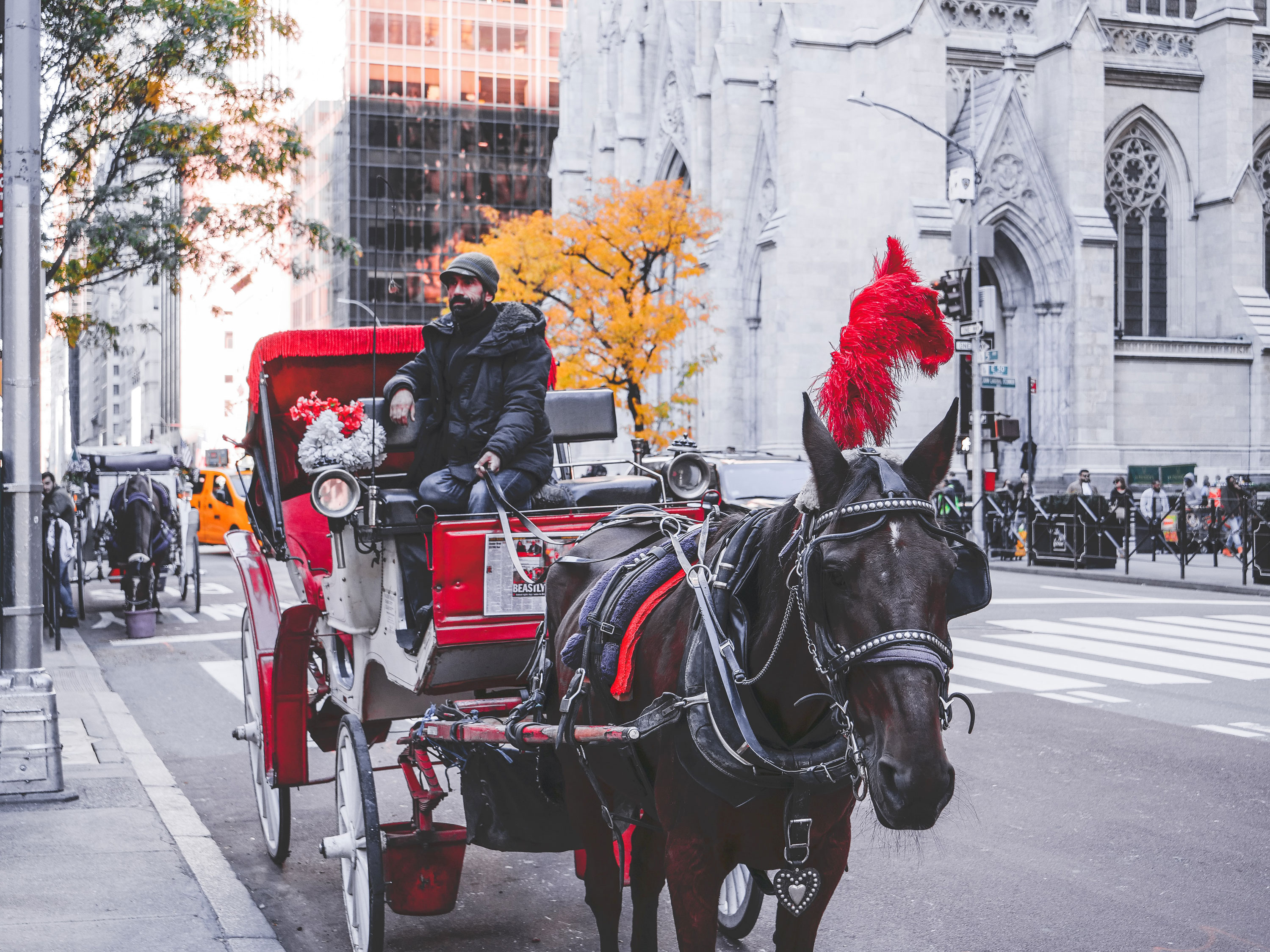 Banning horse carriages in NYC
While numerous legislation has been proposed for years to curb or ban horse-drawn carriages, these recent incidents have prompted new action. Last month, Queens Democratic Councilman Robert Holden introduced Intro 573, legislation that bans horse-drawn carriages and replaces them with electric vehicles by June 1, 2024. The legislation would also provide safe retirement for existing carriage horses, while giving carriage operators an opportunity to transfer their job skills into a cruelty-free profession.
"Despite how big and powerful they are, horses are incredibly docile creatures. They want to be loved and treated with a kinship that they have with humans," Dominguez says. "Horses have been a patriotic symbol of America for the entirety of our country's history. To show such a disrespect for these animals by forcing them to labor on the streets of NYC is disgusting. It is the definition of cruelty."
To finally end this cruel practice, Dominguez is urging NYC residents to take action by emailing their NYC Council members through VFAR's easy-to-use form and directly contacting NYC Council Speaker Adrienne Adams. A rally to end Horse Carriages in NYC is scheduled for this Saturday, August 27 at 7pm near the Plaza Hotel on Fifth Avenue, which immediately follows a march to bring attention to the cause.
Should NYC ban horse-drawn carriages, it would join other cities to ban the outdated practice, including Chicago, IL; Las Vegas, NV; Asheville, NC; Salt Lake City, UT; Biloxi, MS; and Camden, NJ, among many others both domestically and internationally.
For the latest vegan news, read:
Mayor Eric Adams Welcomes Slutty Vegan to NYC Billie Eilish and Mom Maggie Baird Receive Award for Vegan Work
Cutting Meat Consumption by 80 Percent Means Canada Could Hit Net Zero