Musical artist Billie Eilish, together with her mother Maggie Baird, have been working hard to inspire fans to engage in environmentally friendly practices such as plant-based eating, and their efforts will be recognized during the 32nd annual Environmental Media Association (EMA) Awards. Eilish and Baird were chosen as honorees for their combined work to mitigate the climate crisis.
"I'm thrilled to accept the EMA Missions in Music Award this year alongside my daughter," Baird told The Hollywood Reporter, which is one of the sponsors of the awards ceremony. "I'm so proud that Billie uses her voice to inspire a younger audience and advocate for change. It's a dream come true that Billie and I share the same passion in tackling the climate crisis. We are stronger together and I know that she'll continue to make a tremendous impact on this earth for the next generation."
Scheduled to take place on October 8, the EMA Awards will also honor vegan actress Nikki Reed with an innovator award for her eco-friendly jewelry brand BaYou With Love.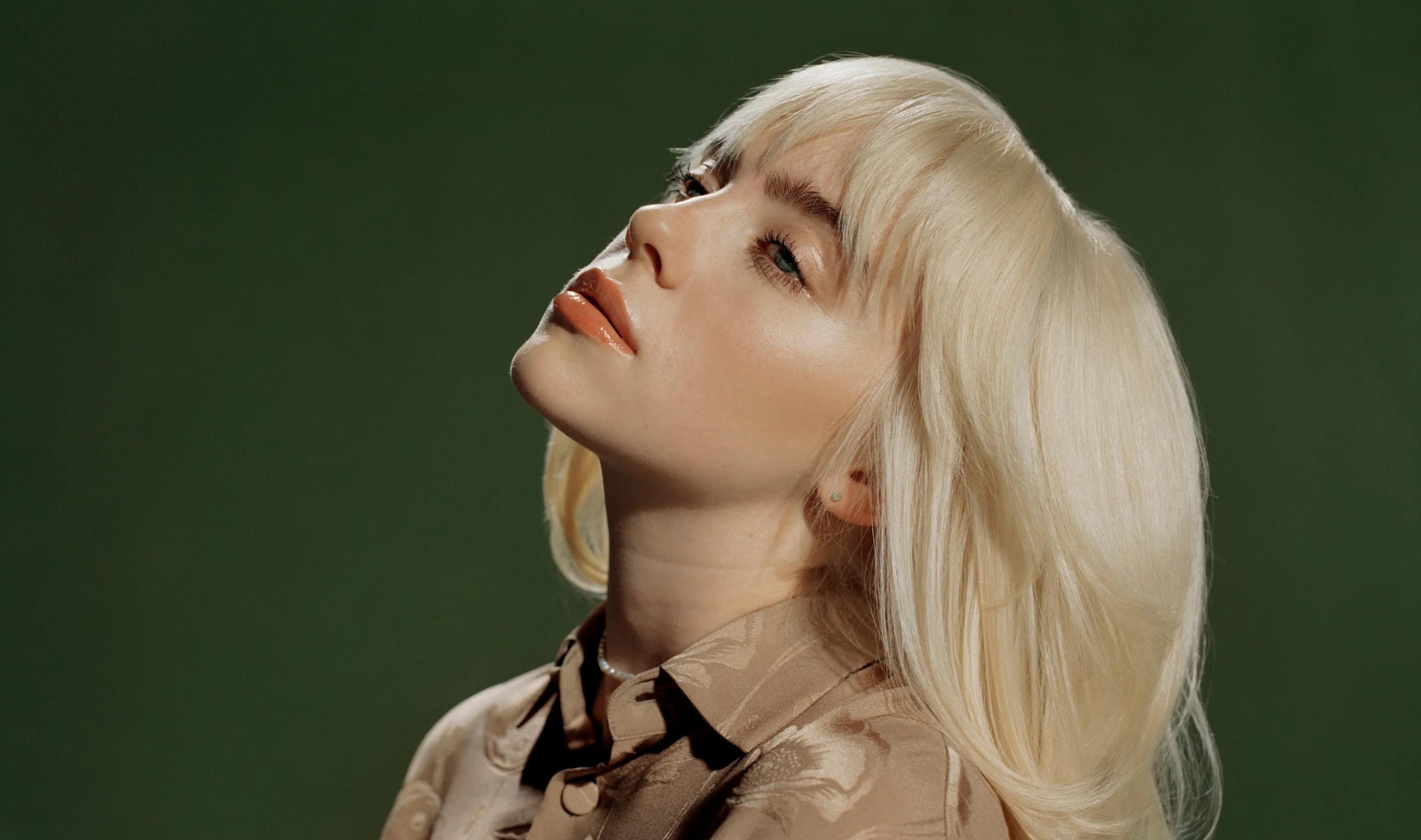 Billie Eilish puts climate crisis center stage
Eilish went vegan at age 12 and has been vocal about her decision to do so for ethical and environmental reasons. In addition to sharing her vegan lifestyle with fans on social media, the 20-year-old often joins and organizes campaigns to effect change.
Last year, Eilish joined fellow celebrities—including Moby,Joaquin Phoenix, Alan Cumming, Evanna Lynch, and Alicia Silverstone—to urge Rt. Hon. Alok Sharma, the president of the 2021 United Nations Climate Change Conference (COP26), to include the role of animal agriculture in all discussions about the climate crisis at the world-renowned event.
For her Happier Than Ever, The World Tour, Eilish put her words into practice with initiatives that help fans adopt a plant-based lifestyle while learning about the damaging effect of animal agriculture on the climate crisis. The tour, which began in February and ends in September of this year, includes "The Billie Eilish Eco-Village" activation on the concourse of every show for concert ticket holders. The activation showcases Support + Feed—an initiative started by her mother at the onset of COVID-19—along with other local environmental nonprofits. Additionally, at every show during her tour, visitors have been introduced to The Pledge, a campaign sponsored by Wicked Foods and created by Support + Feed to inspire Eilish's fans to eat a plant-based meal every day for 30 days.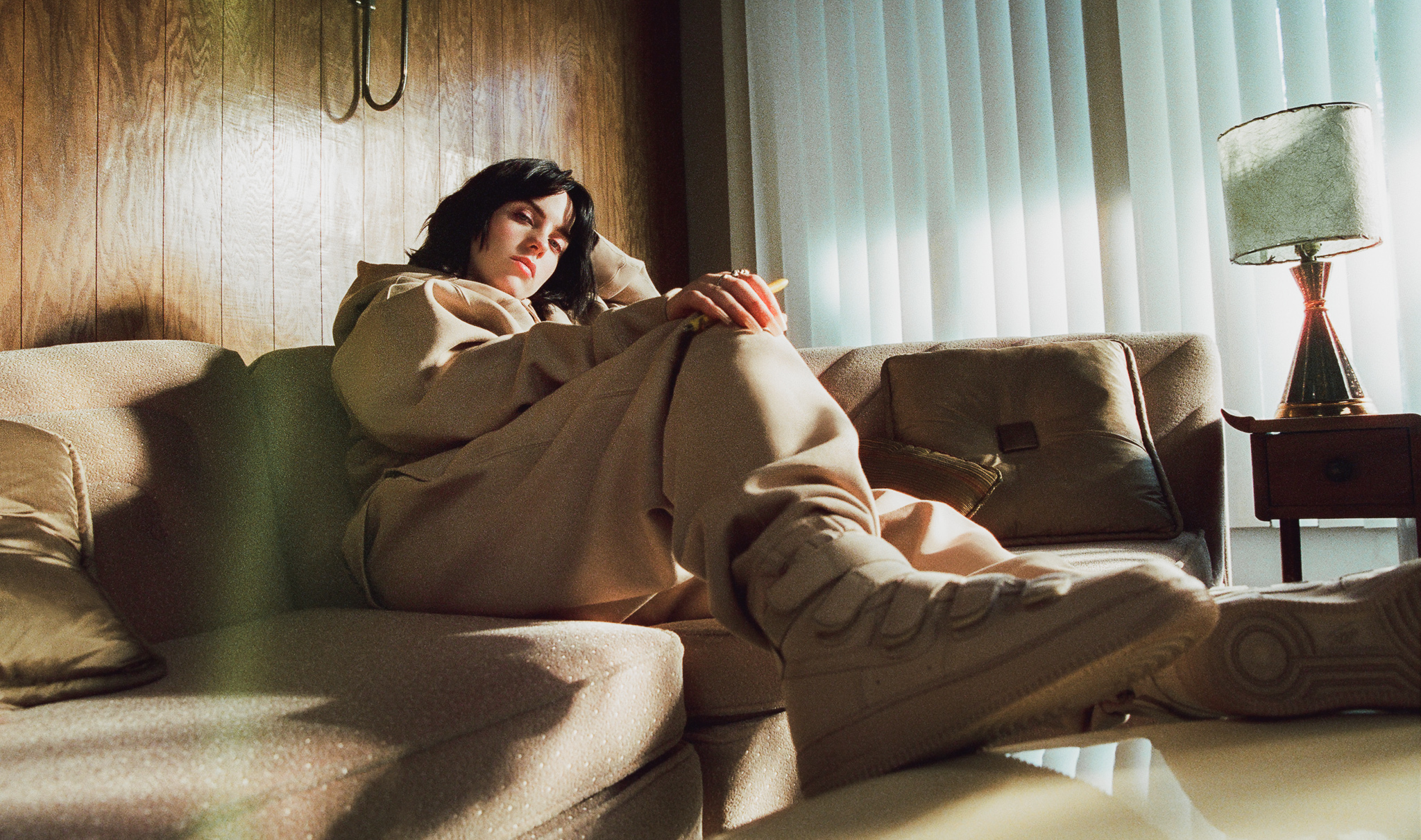 Nike/BillieEilish
In addition to advocating for a plant-based diet to curb the climate crisis, Eilish made strides in advocating for animals and the climate in other ways. In the fashion industry, Eilish convinced luxury brand Oscar de la Renta to ditch fur and has worked with Nike on vegan and environmentally friendly versions of its iconic sneaker styles, including the AirForce One, Alpha Force Low, and Air Trainer 3.
Maggie Baird's Support + Feed
A longtime climate activist and vegan, Baird has not only raised two influential vegan children—Eilish and her brother, and music producer Finneas—but has been instrumental in supporting plant-based businesses, frontline workers, and people experiencing food insecurity during the COVID-19 pandemic with her initiative Support + Feed. Baird started the initiative at the onset of the pandemic in 2020 as a vehicle for supporting struggling vegan restaurants by purchasing their food and sending it to those in need. Since its inception, Baird has expanded the Support + Feed initiative to several regions, including Los Angeles, New York City, and Philadelphia, and has taken the initiative on tour with her daughter to bring it to an international audience.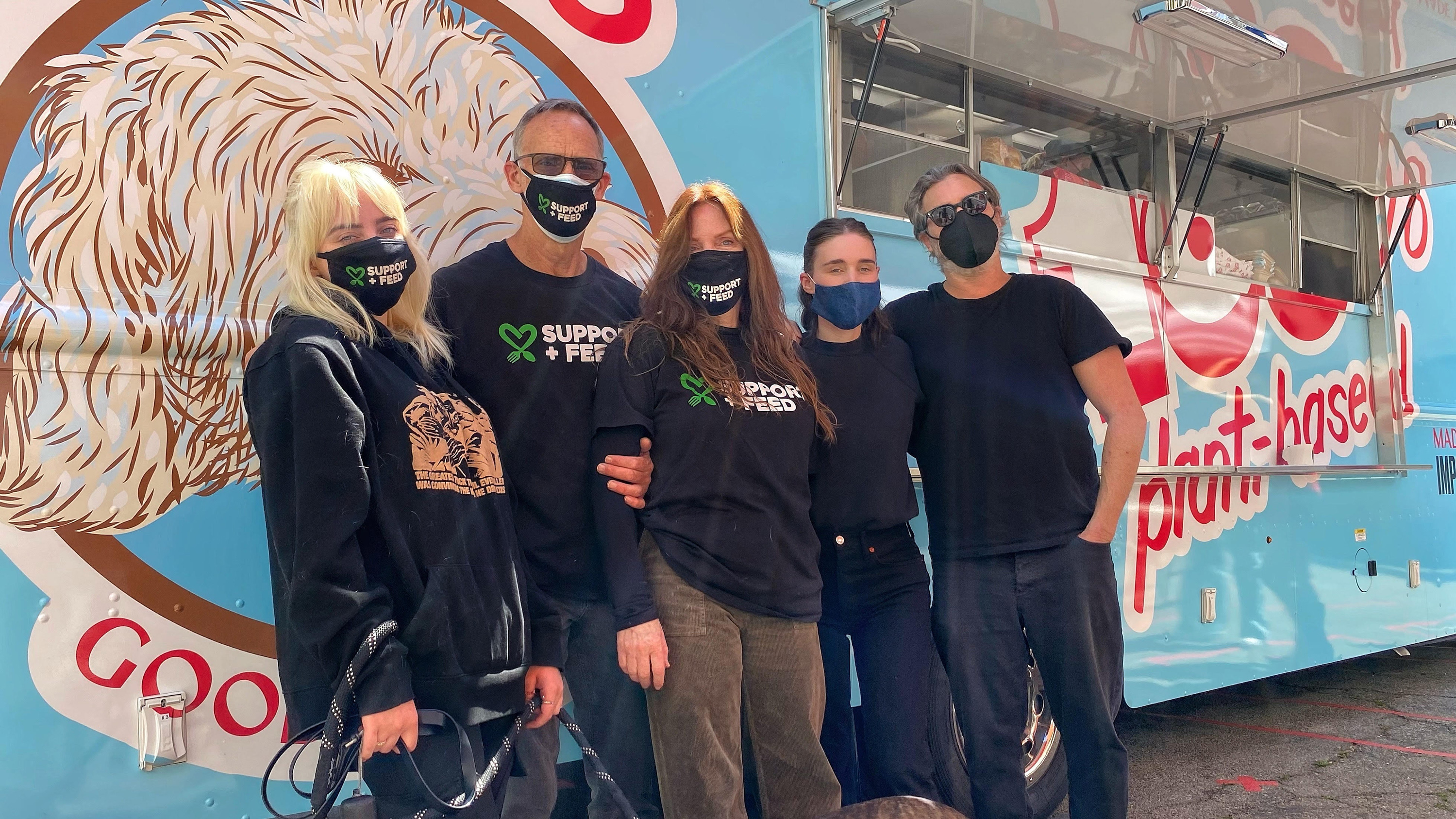 Support + Feed
On her Happier than Ever, The World Tour, Eilish and Baird joined forces to make an even bigger impact. During the London leg of the tour in June, the city's famed O2 arena removed animal products from the venue for Overheated, a six-day, climate-action event hosted by the musical artist together with environmental nonprofit Reverb and her mother's nonprofit Support + Feed. Instead of animal products, sponsor Impossible Foods stepped in with a menu of plant-based alternatives such as Impossible Sausage Kofta and Impossible Chicken Parmigiana.
Stateside, the mother-daughter duo are vocal supporters of making plant-based food more accessible to all. In February, Eilish took to Capitol Hill with Baird by her side to voice her support of the Healthy Future Students and Earth Act (H.R.4108), proposed federal legislation that would give school children access to plant-based meals nationwide. "Providing nourishing, plant-based school meals is crucial to improving the health of our kids and protecting the planet that they will inherit from us," Baird said in a statement at the time. "With climate catastrophe looming and racial health disparities worsening, Congress must prioritize passing the Healthy Future Students and Earth Act."

For the latest vegan news, read:
Cutting Meat Consumption by 80 Percent Means Canada Could Hit Net Zero
How This Crop-Matching Company Is Improving Plant-Based Food
South Korea's New Vegan Meat Startup Was Born From Hyundai