London's O2 arena will remove all animal products from its famed venue for Overheated, a six-day, climate-action event hosted by musical artist Billie Eilish, environmental nonprofit Reverb, and Support + Feed. The latter is an organization founded by Eilish's mother, Maggie Baird, to help vegan restaurants survive the pandemic while feeding vulnerable populations. In addition to serving vegan food, the O2 arena will remove dairy milk for beverages and replace it with plant-based alternatives.
"Within the O2 arena, together with our catering partner Levy's, we have committed to go 100-percent vegan on food throughout the arena for the Billie Eilish residency," the venue posted to its website. "This includes a range of vegan food offerings on concessions and the removal of certain items."
Impossible Foods is the official food partner of the event and will help replace animal products with craveable plant-based alternatives such as Impossible Sausage Kofta and Impossible Chicken Parmigiana. Impossible Foods first entered the United Kingdom last month with the launch of its plant-based chicken and pork-free sausage products in select restaurants and chicken shops. Its partnership with Eilish brings the brand in front of 2,300 Overheated attendees.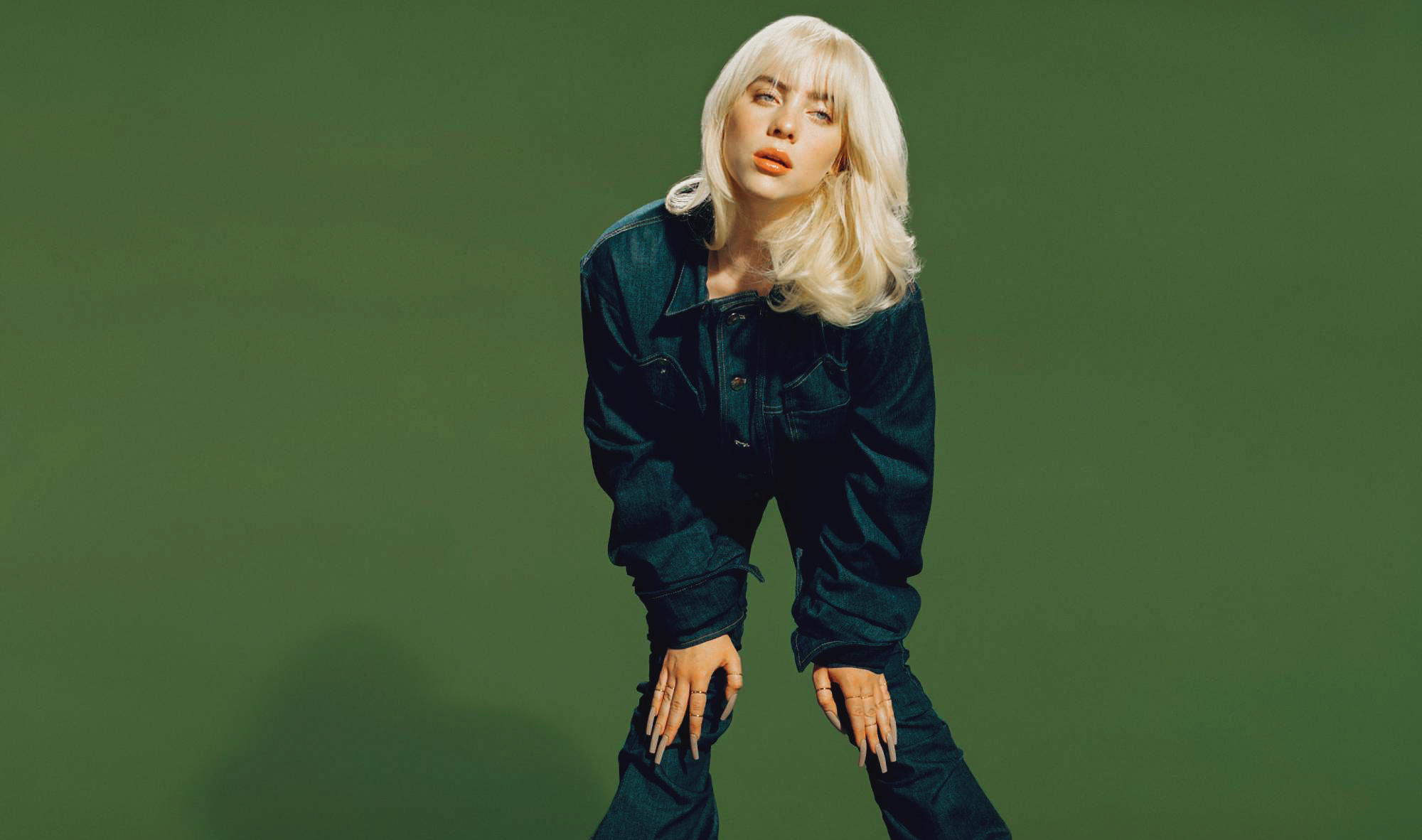 "I'm thrilled to be bringing our food to our friends and fans at Overheated and to support the next generation of changemakers shaping the future of our planet," Impossible Foods CEO Peter McGuiness said in a statement. "Billie, Maggie, Support + Feed, and Reverb are getting an amazing group of people together who believe that food can play a huge role in reversing climate change. It's an honor to join them in London at Overheated to help feed their movement for climate action."
For Eilish's climate event, the brand partnered with Levy UK + Ireland, official catering provider to The O2 arena and the UK's leading sports and entertainment caterer, to craft the plant-based menu. "The culinary team is honored to be playing its part in the Overheated event by delivering plant-forward food that makes a real difference to the planet," Jon Davies, Managing Director for Levy UK + Ireland, said in a statement. "Sustainability is at the core of everything we do at Levy and we have committed to Net Zero across all venues in the UK by 2027."
Billie Eilish puts climate action center stage
The Overheated climate event will take place on June 10, 11, 12, 16, 25, and 26, dates that overlap the UK leg of Eilish's Happier Than Ever World Tour—a green tour with an overarching vegan message.
The opening Overheated event will feature introductions from Eilish and FINNEAS and a keynote address by Ellie Goulding, along with a fireside chat between McGuiness and Baird, who will discuss the role of the global food system in the climate crisis. The six-day event will also feature live panels with influential activists such as Vanessa Nakate, Tori Tsui, Jack Harries, and Samata Pattinson to foster conversation around sustainability. "We are thrilled to be in London and to have this opportunity to connect and discuss different ways we can take action to mitigate the climate crisis," Baird said in a statement.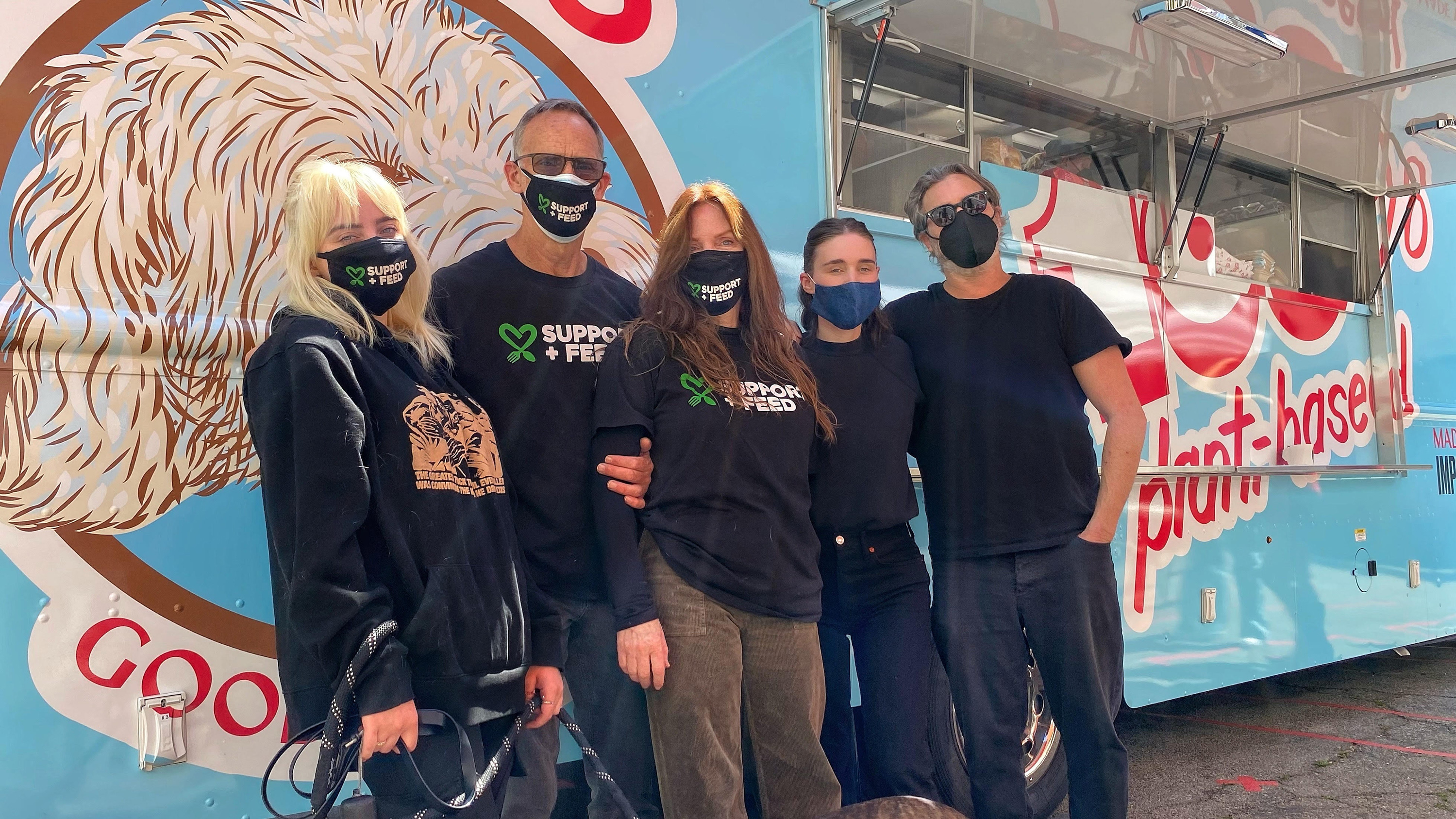 Support + Feed
In addition to vegan food, Overheated also features a collaboration with Citizen-T, an artist-led zero waste slow fashion apparel business dedicated to reducing the waste generated by the fashion industry. The business will host the free Citizen-T Playground from June 10 to 12 where guests can participate in clothing swaps, learn about sustainable fashion, and shop for pre-loved pieces.
"I am thrilled to be among such global champions of climate change," Citizen-T Founder and artist Stephanie Dillon said in a statement. "Our mission to save 1.4 million garments from landfills this year is getting closer and closer to reality as a result of the artists we work with, the fans that support their views and those who make educated purchases by questioning who profits from your purchases and what impact will your purchase have on the planet. Together we are making a difference."
YouTube has partnered with Eilish to live stream the June 10 kick-off event Overheated Live on her channel and promote it throughout its other properties. To further help fans and activists learn about how they can do their part to mitigate the climate crisis, the Overheated documentary will be available to stream from June 10 to 13 on WePresent and will feature the "Overheated Digital Guide," a downloadable resource created by Baird that provides information and ideas to help everyone slash their own carbon footprint.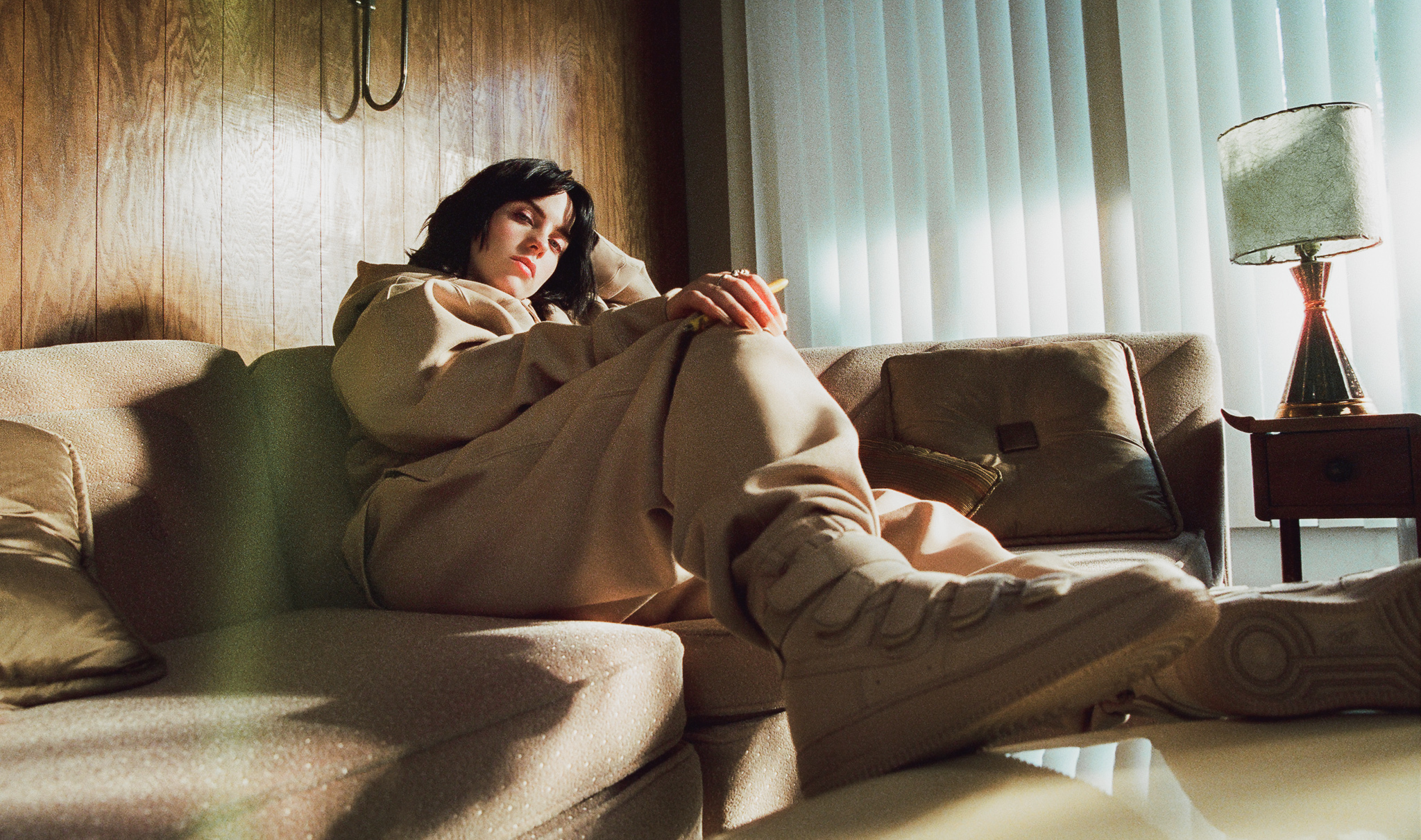 Nike/BillieEilish
Billie Eilish's animal activism
Eilish has been vegan since age 12 and in recent years, has used her fame to promote a variety of animal-rights initiatives, many related to the climate crisis. In addition to sending vegan food messages throughout her world tour, Eilish has worked her magic in the world of fashion, as well.
During the 2021 Met Gala, the activist agreed to wear a gown made by Oscar de La Renta if the luxury fashion label ditched fur for good—and the iconic fashion house obliged. Eilish also has an ongoing relationship with sports apparel brand Nike to remake some of its iconic sneaker styles with more sustainable, vegan materials. Thus far, the collaboration has resulted in vegan Air Force Ones and Air Jordans, among others.
For more about Billie Eilish, read:
Billie Eilish Launches New Vegan Milk Chocolate Bar
9 Ways Billie Eilish Is Paving the Way for a Vegan Future
Billie Eilish Takes to Capitol Hill to Support Vegan School Lunch Program