In 1981, Tofutti first came onto the burgeoning vegan food scene as a Kosher-Parve brand that just so happened to be vegan. Since then, the New Jersey-based company has become a staple in vegan households with popular items such as its Tofutti Cuties ice cream sandwiches; ice cream pints; Dippity Do Dah dips; and its popular "Better Than" line of ricotta cheese, cream cheese, and sour cream.
This week, Tofutti revealed its brand refresh, which was designed by fellow New Jersey company Dark Horse Design. The new packaging unifies the brand with a more sleek, black label while retaining its iconic retro look.
Gerry Pugliese, Tofutti's Marketing and Public Relations Manager, tells VegNews that the brand was due for a refresh after four decades in business given how greatly the vegan food movement has expanded since the company first launched.
"It boils down to demand and competition," Pugliese said. "In 1981, Tofutti didn't have competition, Tofutti invented the dairy-free market, but demand for plant-based vegan alternatives has skyrocketed and where there is increased demand, there will be increased competition. Today, Tofutti doesn't really compete against traditional dairy foods because the plant-based market is so big. Instead, we compete with the other plant-based brands."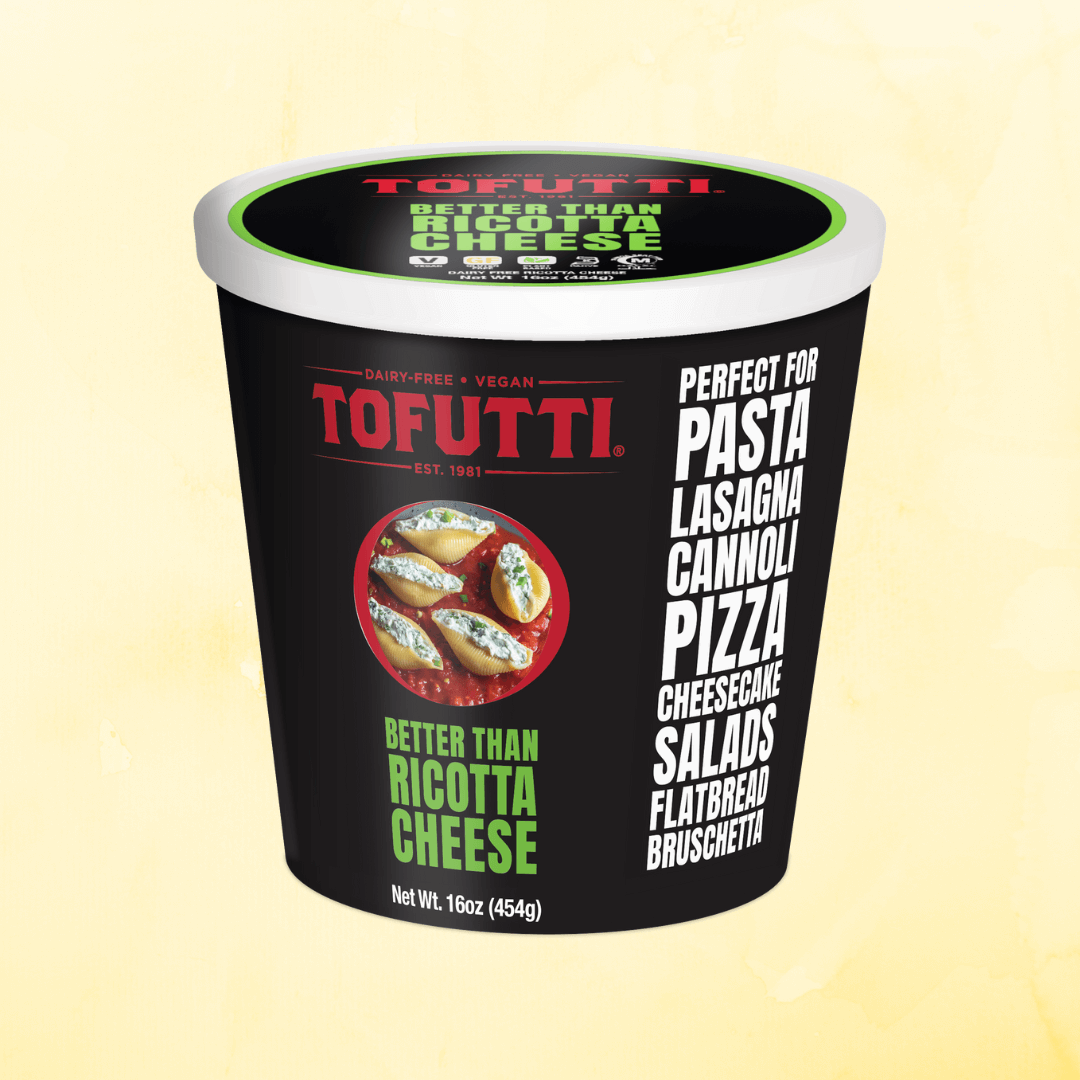 Tofutti
Tofutti rebrands to keep up with evolution of vegan food
While many newer brands have used terms such as "plant-based" and "vegan" to describe their products, until recently, Tofutti has stuck to its classic kosher and halal messaging. Last summer, the company debuted a new logo with the word "vegan" prominently featured on it as a way to speak to its largest customer base.
With its new messaging and refreshed and consistent packaging, Tofutti is ready to delight a new generation of plant-based eaters while continuing to appeal to its loyal fanbase. "Our internal research found that vegans make up the lion share of our customers and being vegan and going plant-based is immensely popular, so it was obvious who we needed to appeal to further, especially as more and more consumers are going plant-based, vegan," Pugliese said. "Vegans are passionate, devoted, and will proudly buy from companies whose sensibilities match their own."
And while Tofutti's products might look different, Pugliese promises that the contents will remain the same—always vegan, Kosher-Parve, and halal.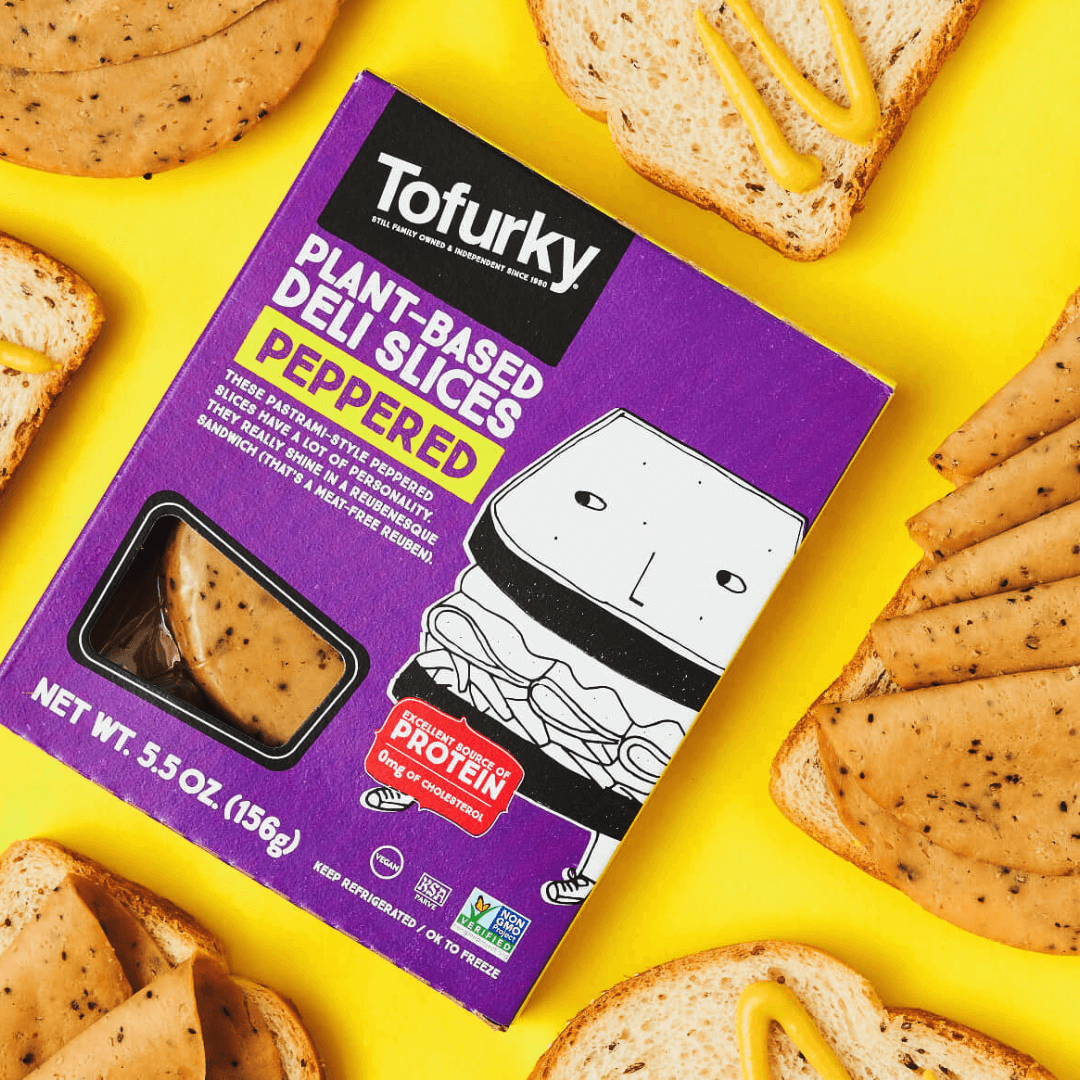 Tofurky
The vegan brands that started it all
Tofutti is part of a pioneering cohort of brands that laid down the foundation for the vegan movement decades ago. Tofurky and Follow Your Heart (FYH), founded in 1980 and 1970, respectively, set the stage for innovators to come. Tofurky transformed the Thanksgiving table—and everyday sandwiches—with its plant-based turkey alternatives. FYH's best-selling condiment, Vegenaise, became a household name for consumers searching for a great-tasting vegan replacement to traditional mayonnaise.
The next generation of vegan food pioneers came with the launch of Gardein and Daiya in 2003 and 2008, respectively. Gardein took plant-based meats to the next level with alternatives to pork, chicken, hot pockets, and more, while Daiya innovated the dairy-free cheese space with its melting shreds and slices; boxed mac and cheese; pizzas; and desserts. Fast-forward to today, and vegan giants such as Beyond Meat, Impossible Foods, Miyoko's Creamery, and many more have carried the torch to further revolutionize the plant-based food market—which, as of 2020, was valued at $7 billion in the US alone.
With technologies such as precision fermentation and AI-driven discoveries in the plant-based meat space, new companies are coming to market with products that very closely mimic animal products. And while they all compete for shelf space with pioneering brands, the unifying goal is to create a better food system that is kinder to animals, people, and the environment, by delivering innovative products that reduce consumer reliance on animal agriculture.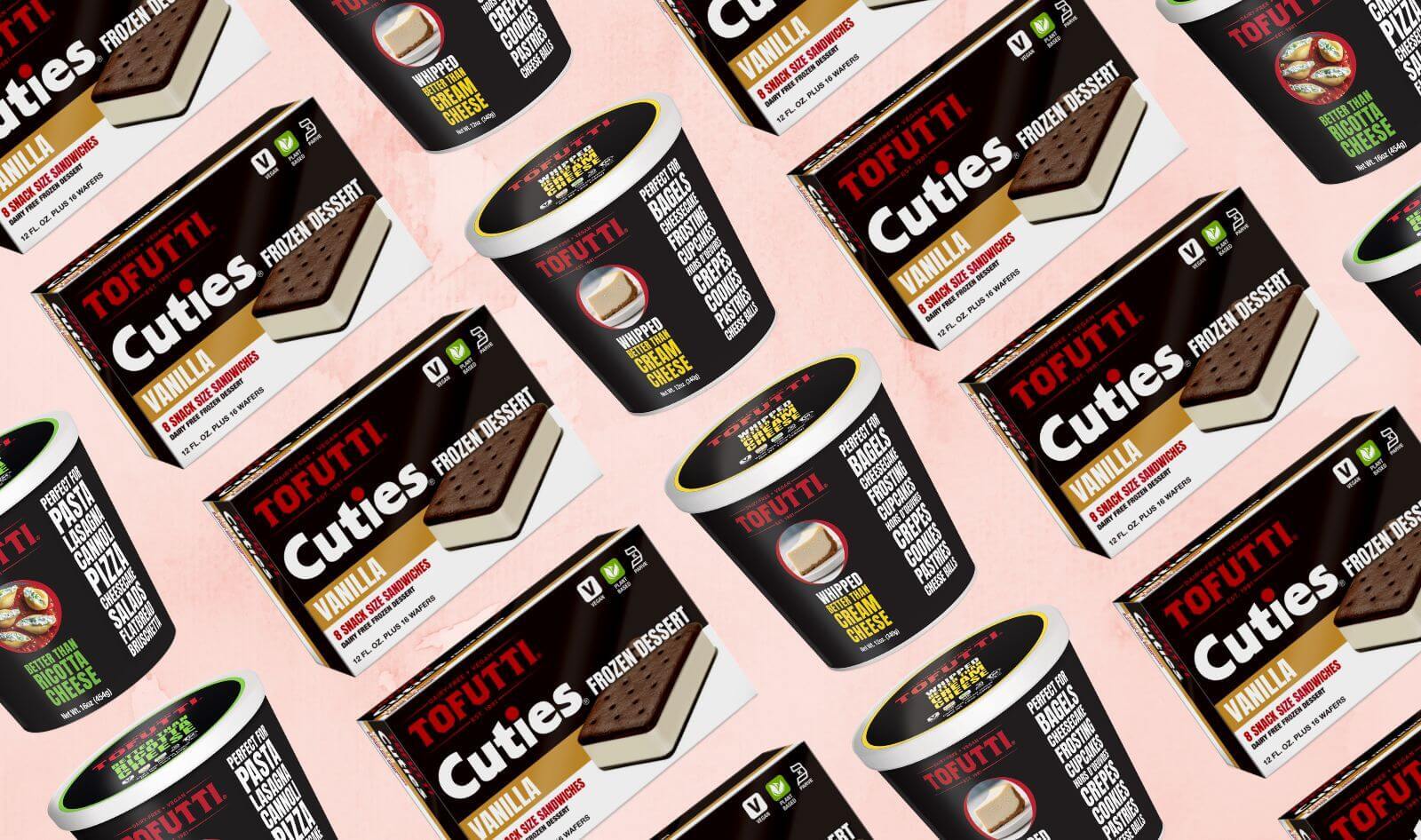 Tofutti
As for Tofutti, the legacy brand plans to continue innovating with an eye on shifting consumer habits. "We're always working on new things; the heartbeat of Tofutti for decades has been research and development," Pugliese said. "As the market continues to expand and new competition enters the market, we'll keep churning out things that satisfy the demand. Our new packaging was exactly that, the market demanded Tofutti get a fresh coat of paint, so we got out our brushes."
For the latest vegan news, read:
Taco Bell's Own Vegan Beef Is Now on the Menu at 50 Locations
New Vegan Girl Scout Cookie Raspberry Rally Joins Thin Mints for 2023 Season
How This Vegan Bluefin Tuna Provides an Ocean Sustainability Solution