Janelle Monáe, singer and founder of the WondaLunch food program, and Isaias Hernandez, the environmental activist behind the social media account Queer Brown Vegan, were recently honored with Inspiration Awards at Support + Feed's inaugural fundraising benefit in Los Angeles.
Founded in 2020 by Maggie Baird—the mother of award-winning musicians Billie Eilish and Finneas—Support + Feed was initially set up to fix two pandemic problems in one hit: to financially support the vegan restaurant scene in Los Angeles and to donate food to people in need, including hospital workers and vulnerable families.
Michael Kovac / Getty Images for Support & Feed
The evolution of Support + Feed
At first, the organization supported people to place orders with vegan restaurants in Los Angeles, and the food they ordered would then be donated. But in the last three years, Support + Feed has grown exponentially. Now, in partnership with more than 80 community organizations across the US and more than 60 local and minority-owned restaurants, the nonprofit has distributed almost 400,000 meals to underserved communities.
It has also expanded internationally, has partnerships across Europe, the UK, and Australia, and runs global campaigns, like the Plant-Based Pledge, which encourages people to eat one plant-based meal a day for a month.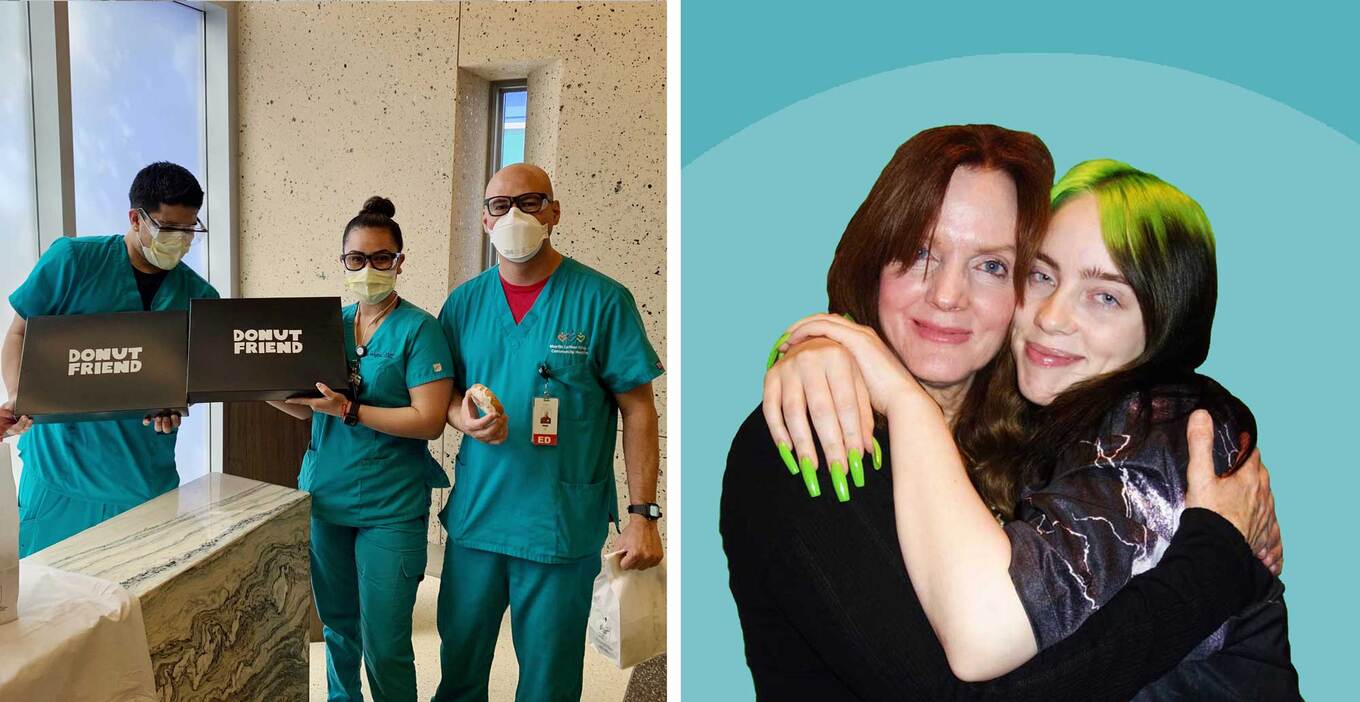 The new event was a celebration of the nonprofit's progress and was also intended to honor advocates for its cause. Alongside Monáe and Hernandez, Julie Schmid, one of Support + Feed's more than 130 volunteers, and Baird's children were also given awards.
"Contributing financially has felt like a deep cheat code compared to how much other people have contributed to this," Finneas said at the event, per Variety. "Here's what actually happened: Billie and I made a bunch of music in our bedroom. We got rich and we paid off our mom's mortgage and she turned around and started a nonprofit immediately."
Speaking to her mother, Eilish added, "Look at all these people who support you and all the people around the world who support you. It is such an amazing thing. And I'm so impressed by you. And I'm so proud of you."
The singer also worked with her mom and Support + Feed to organize the Overheated event in London in 2022, which coincided with her Happier Than Ever World Tour. The event, which turned the O2 arena vegan, took place over the course of six days in a bid to raise awareness of climate action. The event returned for one day in August 2023 at Flippers Roller Boogie Palace.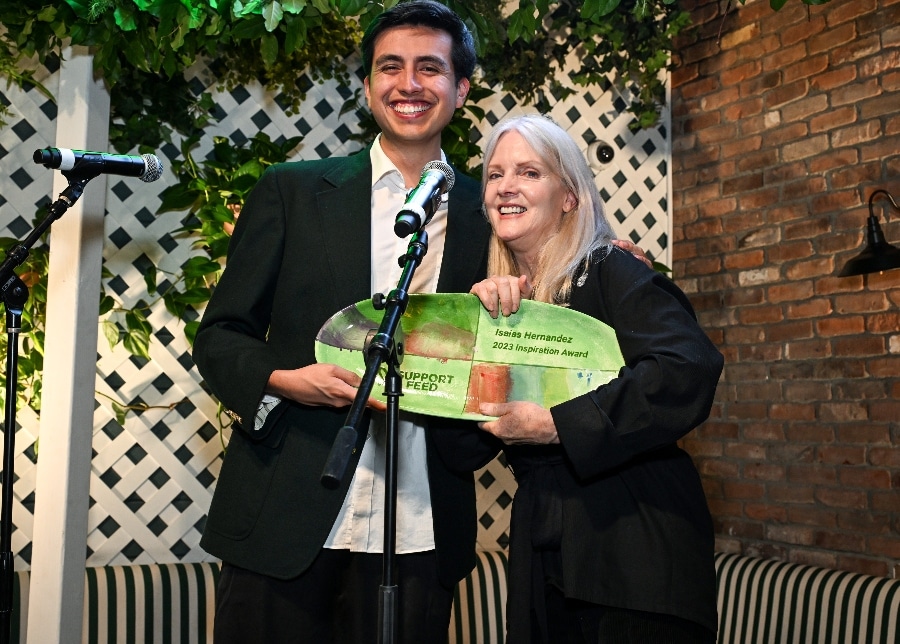 Michael Kovac / Getty Images for Support & Feed
Honoring plant-based advocates
Monáe's food program WondaLunch (part of her wider company Wondaland Arts Society) also helped to feed vulnerable people through the COVID-19 pandemic and is still going strong today. In partnership with Support + Feed, it provides plant-based meals and pantry items to families across Los Angeles.
"I am a child of service. I remember what it was like not to have food on the table. What is it like for Thanksgiving and Christmas, to have to get canned goods from your church, or the Salvation Army, or an aunt or your grandmother—I remember that," Monáe said in a speech at the fundraising event.
"I remember the stigma of what it was to be poor and how we treated poor people. I remember being embarrassed using my mother's EBT card … and so all I've wanted to do and what I wanted to do with Support + Feed and with Wondalunch, is to erase that narrative," Monáe added.
Hernandez also spoke at the event; the activist and climate education influencer has worked with Support + Feed on a number of occasions, and is one of the nonprofit's four digital creators, alongside Sam Bentley, Reshma Shah, and Hannah Testa.
Writing about his Inspiration Award on Instagram, which he received for his work in helping to develop a food justice curriculum, Hernandez thanked Baird and the Support + Feed team.
"Since moving back to Los Angeles, I'm so thankful to be giving back to my community here where I grew up," he added. "I want to continue teaching kids the importance of food justice education while allowing them to have the tools to ask critical questions. It's thanks to you all on here who have supported me as an open-access education platform to be able to be in different spaces. That's why I choose environmental education as a service of love."
For more on Support + Feed, read: