While Americans continue to consume upwards of 220 pounds of meat per person, some world regions are actually choosing to eat less meat. And Burger King, a leader in incorporating plant-based meat into its fast-food business globally, is taking note.
Over in the United Kingdom, Burger King aims to serve a menu that is 50 percent plant-based by 2030, in part to meet its sustainability goals and also as a mirror of consumer demand.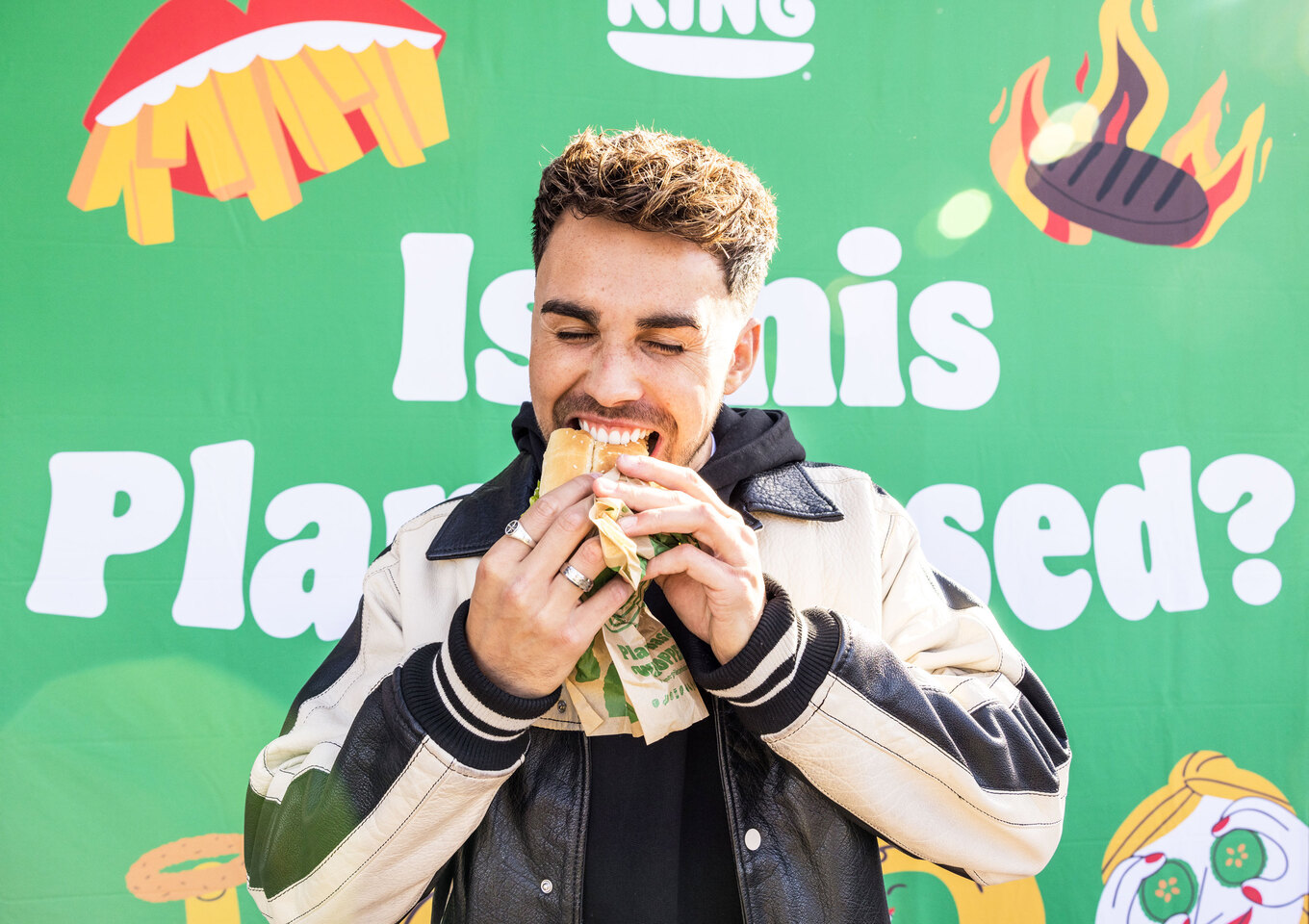 Burger King
This fall, Burger King UK launched a campaign in partnership with The Vegetarian Butcher—its plant-based meat supplier—to challenge the public's perceptions about plant-based foods.
According to a study conducted by the fast-food chain, 29 percent of Brits are interested in a more flexitarian lifestyle, particularly on Mondays, which are viewed as the best day to start new habits. However, 48 percent believe they would miss out on taste if they chose plant-based options.
To address these concerns, Burger King UK and The Vegetarian Butcher recruited Gogglebox star Joe Baggs to host a taste test game called "Is this plant-based?"
The aim was to gauge whether participants could differentiate between meat and plant-based products. The majority of participants were surprised to find that the food items in question were actually Burger King's Vegan Royale and Plant-Based Whopper, both of which they found to be "just like meat."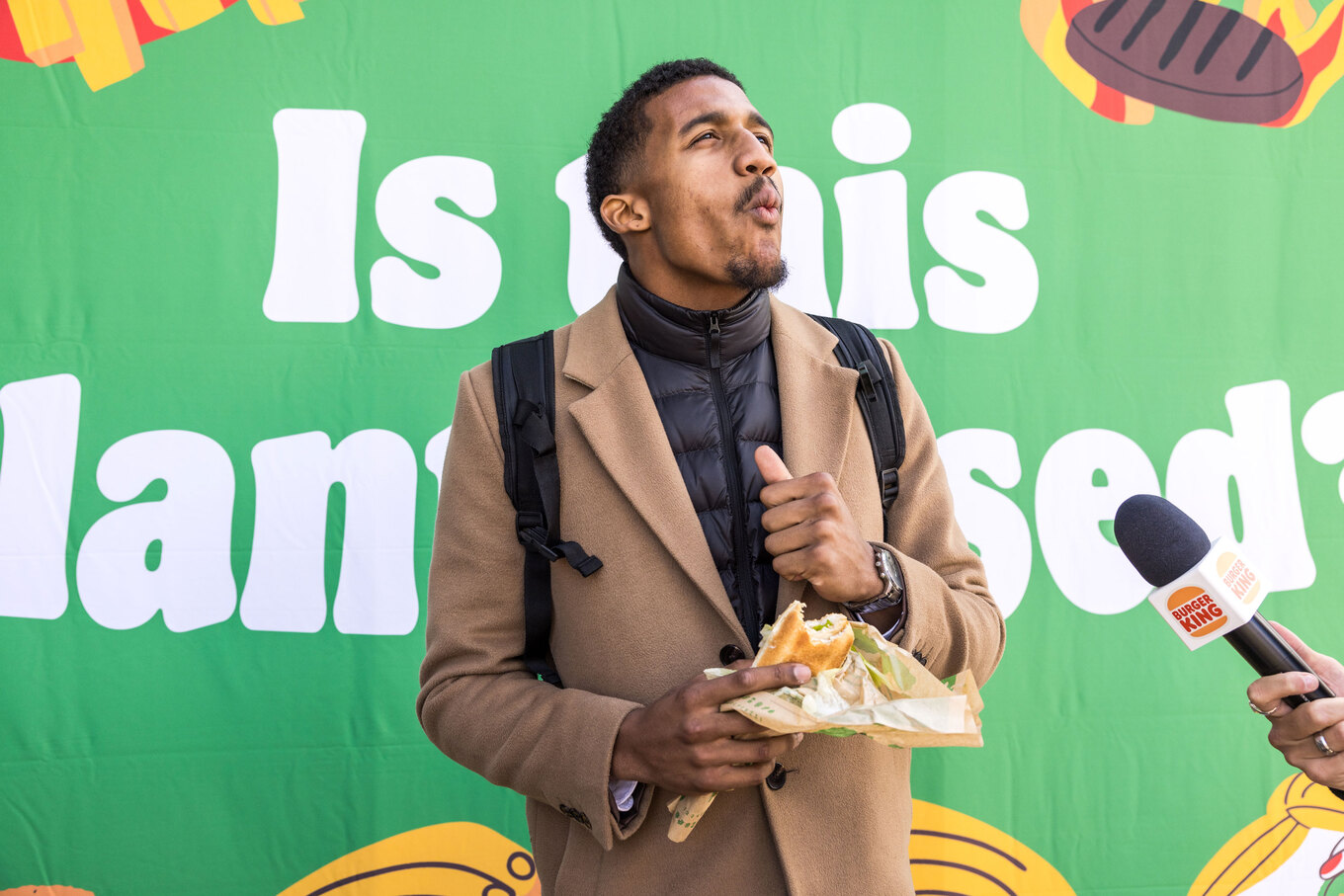 Burger King
The Burger King UK study also uncovered that while 63 percent of Brits are confident they can easily tell the difference between meat and plant-based foods, 76 percent attribute this to differences in texture and taste. The "Is this plant-based?" campaign appears to have challenged these preconceptions, as many participants were willing to order the plant-based options again, stating they "taste so good" and "look very meaty."
Following this campaign, Burger King UK introduced a 'Meat Free Monday' promotion through its app, allowing consumers to get a Plant-Based Whopper or Vegan Royale for just £2.99 on Mondays to encourage meat-eaters, flexitarians, and vegans alike to explore its plant-based options.
Burger King blurs the line between meat and plants
Burger King's campaign in the UK is not the first time the fast-food chain has challenged consumers to take a closer look at plant-based meat as an indistinguishable alternative to animal meat.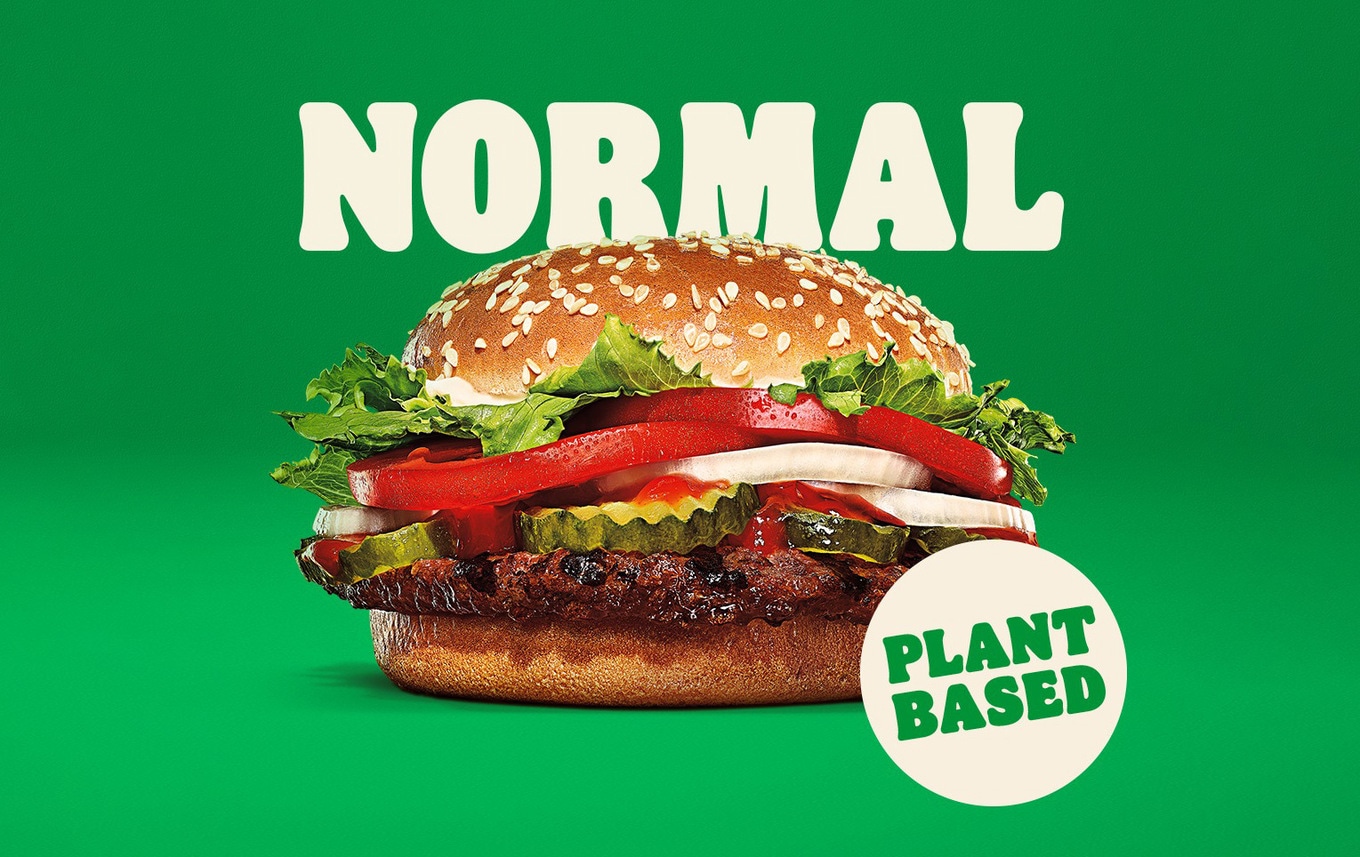 Burger King
Last year, in a similar campaign, Burger King Austria flipped the script by asking customers if they wanted "regular or meat-based" Whoppers.
"With this question, we want to stimulate the social debate and show that our plant-based alternatives have a confusing taste," Jan-Christoph Küster, Chief Marketing Officer of the TQSR Group, the Austrian master franchisee of the Burger King brand, said in a German language statement.
"Meat is one option, but it is not the only one," Küster said. "We leave it open to our guests what is normal for them; everyone should have the same taste."
Together, these initiatives aimed to make plant-based options the default choice, challenging conventional norms around meat consumption. For its part, Burger King has been leading the plant-based fast-food charge since it introduced the Impossible Whopper Stateside in 2019.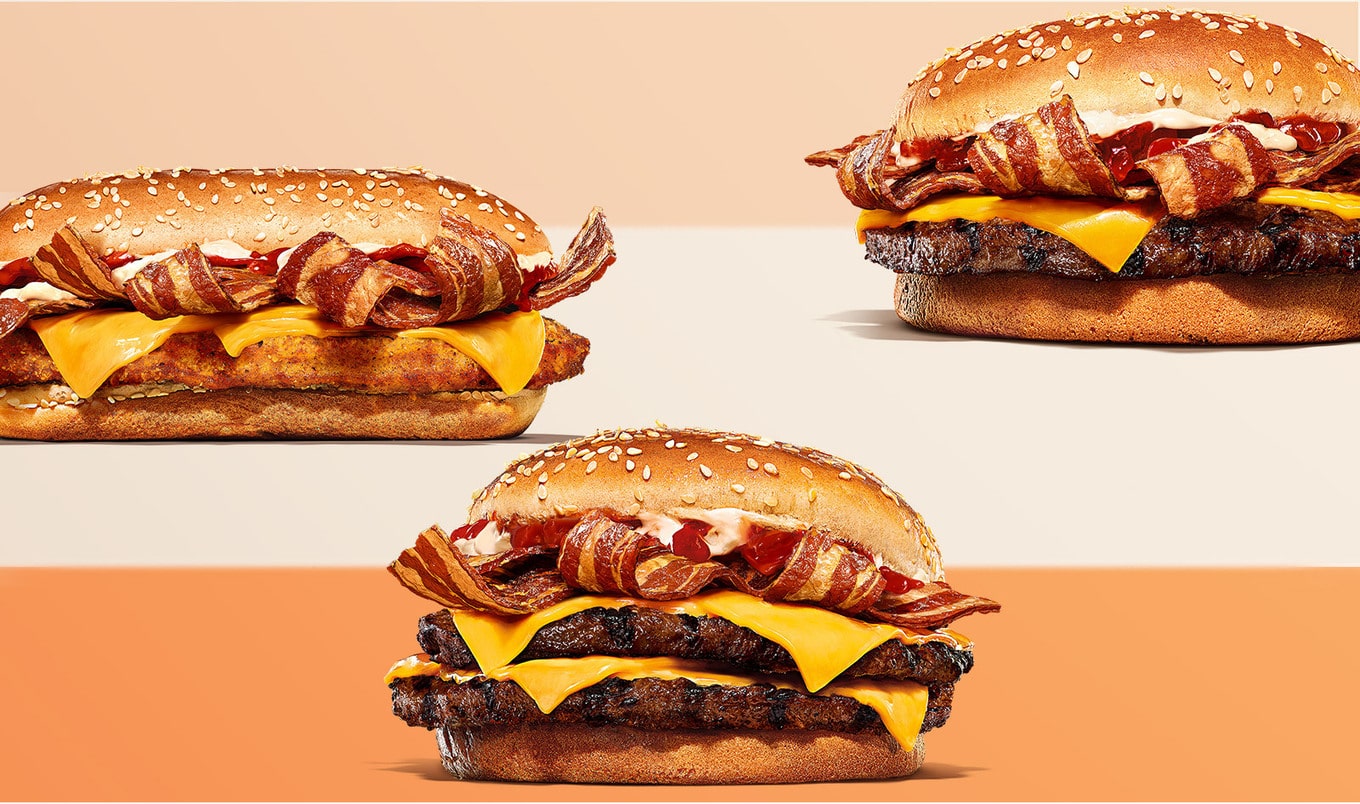 Burger King UK
Since then, the global chain has experimented with meat-free (and sometimes fully vegan) pop-ups all over the world, including wildly successful events in both the UK and Germany that resulted in new menu items such as vegan bacon cheeseburgers, plant-based chicken options, and more.
Meat consumption falls in Europe
Burger King is onto something because both the United Kingdom and Germany have clocked in a decline in meat consumption this year.
New government data indicates that meat consumption in the UK is at its lowest level since records began in the 1970s. On average, people ate 854 grams of meat per week at home in the year to March 2022, marking a 14 percent decrease since 2012.
The decline in meat consumption also includes a 26 percent drop in beef, pork, and lamb, and an 11 percent drop in chicken and other meat products over the past decade. According to the data, takeaway meat consumption also fell, with people eating less than half of what they consumed in 2012.
Several factors are attributed to this decline, including the impact of the COVID-19 pandemic, the cost of living crisis precipitated by Russia's invasion of Ukraine, and broader lifestyle changes.
In Germany, a yearly survey commissioned by the Federal Ministry of Food and Agriculture found that only 20 percent of Germans now eat meat daily, compared to 34 percent in 2015.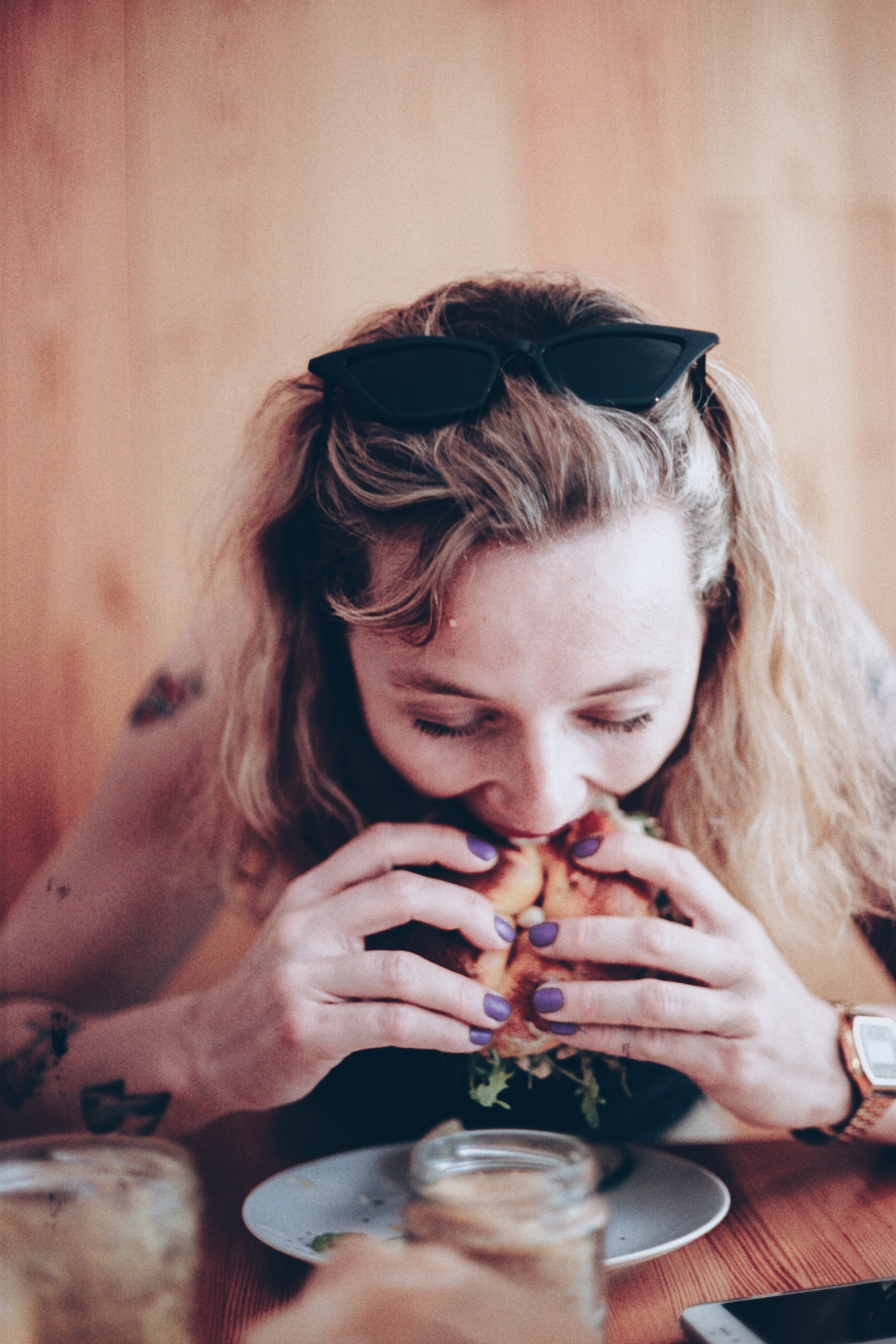 Unsplash
Here, the consumption of plant-based alternatives has increased from 5 percent in 2020 to 10 percent today. This trend is particularly noticeable among younger people, with 18 percent of those aged 14 to 29 and 10 percent of those aged 30 to 44 consuming alternative meat products daily.
More than half of the survey respondents, 53 percent, have purchased plant-based products at least once. Additionally, 46 percent of those surveyed said they consciously limit their meat consumption, adopting a flexitarian approach to their diet.
These findings were presented last month at the New Food Conference, an event organized by food awareness organization ProVeg International.
"Germany really has fallen out of love with meat," Lea Stockmeier, Senior International Event Manager at ProVeg and the conference organizer, said in a statement.
"Many people are intentionally eating less meat, and for a number of good reasons—curiosity, climate concerns, for the taste, and out of concern for animal welfare," Stockmeier said.
These findings, combined with the drop in the UK's meat consumption, validate Burger King's approach in these regions, where plant-based meat is moving in on animal meat as the new norm.
For the latest vegan news, read: