Miyoko's Creamery and its founder/CEO Miyoko Schinner have separated, a press release issued by the vegan company on February 16 has revealed. The release explained that the separation occurred while Miyoko's Creamery was entering "a new stage of growth," but did not give further details on the decision. Jon Blair, Miyoko's Creamery Chief Financial Officer (CFO), was named the company's interim president.
"Looking towards the future and exponential growth of the company, we are excited to continue and expand upon our brand mission and uphold our certified B Corporation of innovating products that only contain plant ingredients that are better for human health," Blair said in the statement.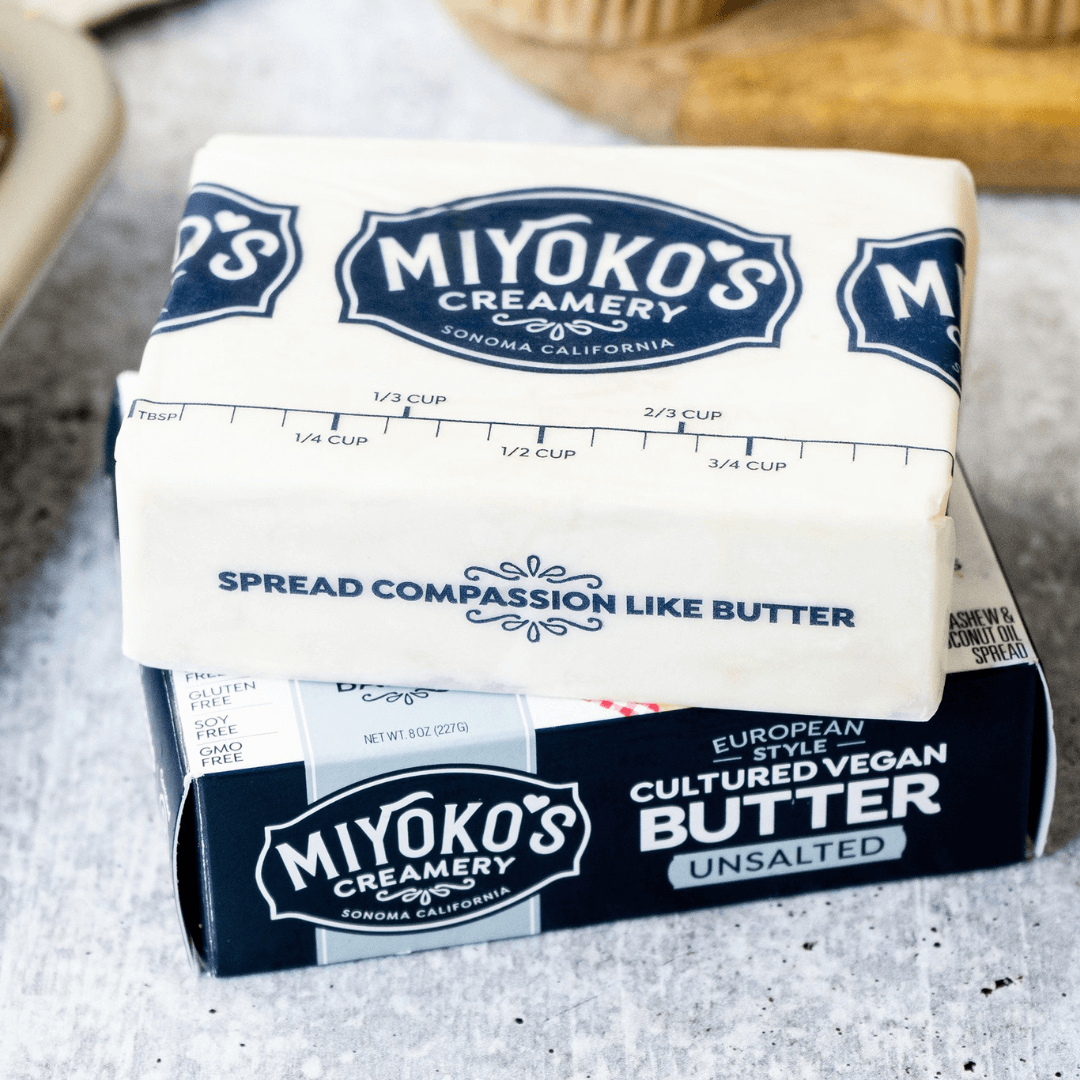 Miyoko's Creamery
Blair added that "we continue to be driven by our core company values of craft, compassion, conviviality, and courage, with these principles as our guiding light for future growth to come in the coming months and years."
The company has hired executive search firm Heidrick & Struggles to find a candidate for the vacant position.
Miyoko Schinner removed from Miyoko's Creamery
Schinner says she was surprised by the public announcement, only learning of the press release the day as she was cooking dinner for 150 guests at a fundraiser for Rancho Compasión, a farm sanctuary she founded with her husband Michael Schinner. The Northern California-based sanctuary has a mission of giving rescued animals a second chance at life.
"I was actually removed from my position months ago back in June," Schinner tells VegNews via phone from the sanctuary. "I am hoping that the company does well, and that it upholds the values upon which I founded the company."
Schinner explained that the press release issued by the company mimicked the language she has used to describe her mission and values, and hopes that the company stays true to them in practice.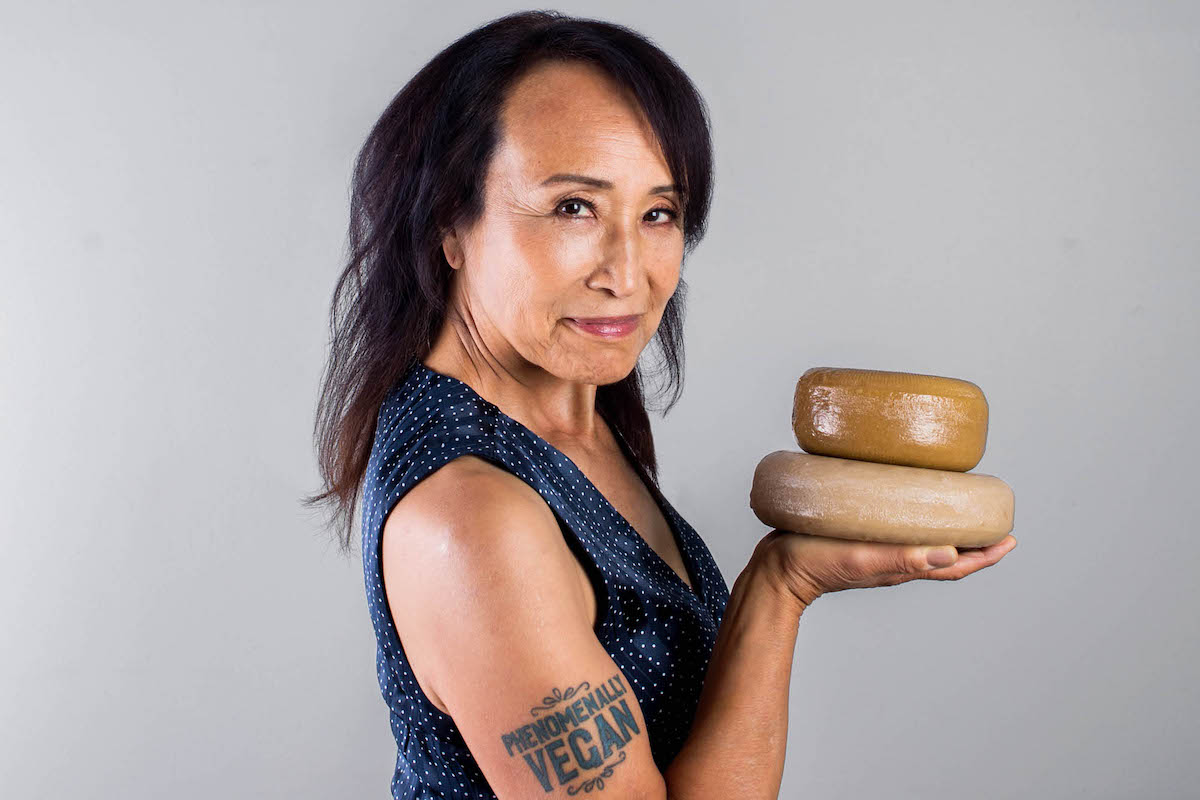 Miyoko's Creamery
"All of the work that I have ever done in my life—since I went vegan almost 40 years ago—has been to create a new food system that respects the lives of animals and doesn't put [humans] at the top of the food pyramid," Schinner says. "And I've done that for all the enterprises that I've had."
Earlier this month, Schinner added Michele Simon, a public health attorney and founder of trade group Plant Based Foods Association (PBFA), to the board at Miyoko's Creamery.
Simon has been part of the plant-based movement alongside Schinner for decades and intends to preserve the integrity of Miyoko's Creamery from her position on the board of directors. "I decided to join the board to help ensure the ongoing success of this company and to support this visionary founder," Simon tells VegNews. While Schinner remains as the company's board chair, she is no longer involved as CEO in day-to-day operations.
The legacy of Miyoko's Creamery
Since the 1990s, Schinner has worked to revolutionize vegan cuisine as a chef, cookbook author, and entrepreneur. Her passion for French-style cheese led her to reinvent herself at the age of 57 with the launch of Miyoko's Creamery (then Miyoko's Kitchen) in 2014.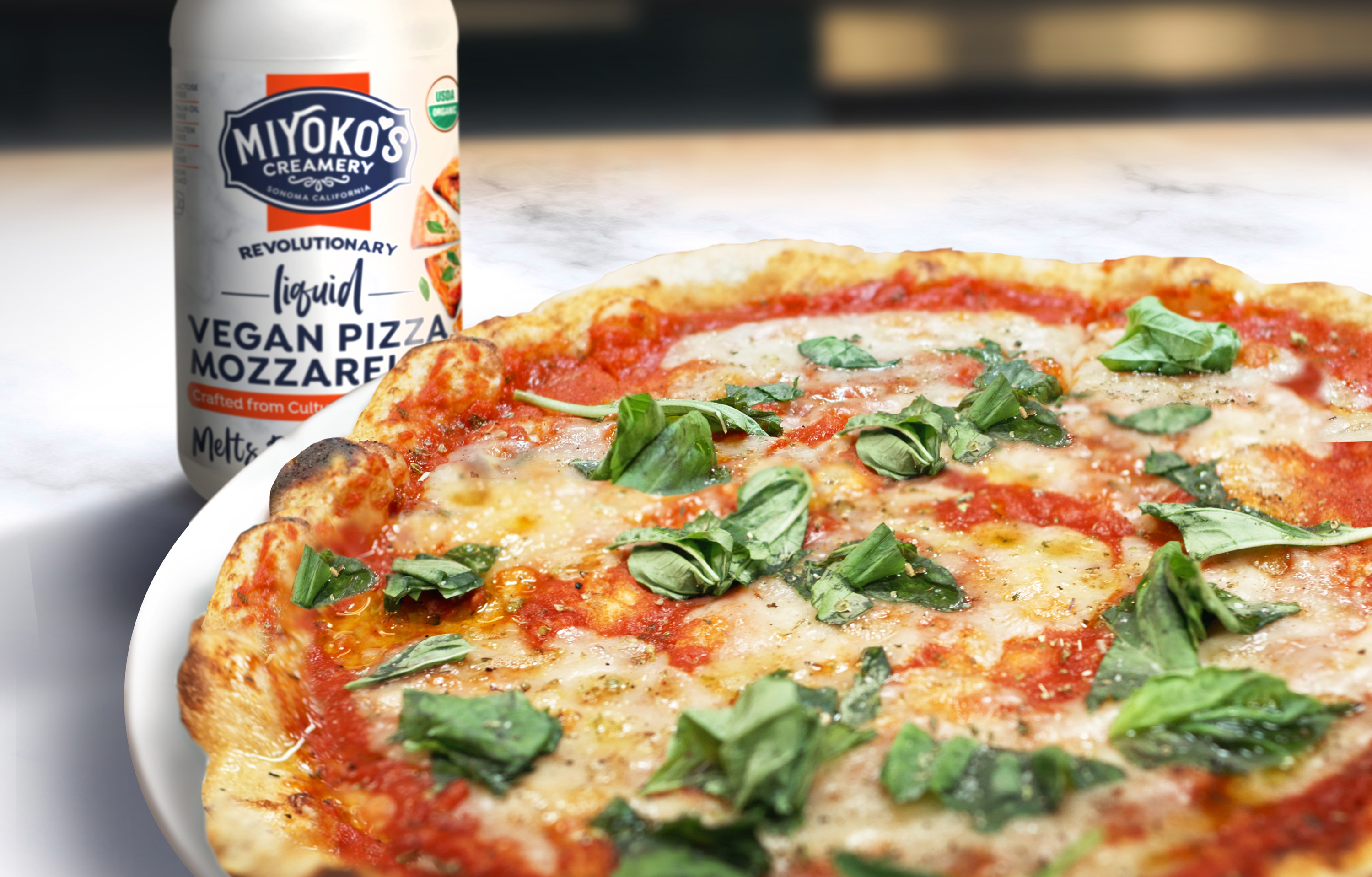 Miyoko's Creamery
Schinner tapped into her experience with old-world creamery traditions and combined them with innovative technology to revolutionize the cheese and butter categories, with an overarching mission of making vegan dairy the norm.
Under her direction, the company developed a variety of groundbreaking products, including dairy-free cheese wheels made with cultured cashew milk; European Cultured Style Butter; and formats such as pub cheese, liquid mozzarella, and cream cheeses in unique flavors like Everything, Fish-Free Lox, and Cinnamon Raisin.
"Over the last few years since the company has grown, I have had less and less ability to impact the company," Schinner says. "I was trying to figure out how to move forward with me somehow working with the company, but I didn't want to just be a puppet for the company."
Miyoko's Creamery products are now sold in more than 20,000 retailers nationwide and are available on restaurant menus. In 2021, the company raised $52 million in a Series C funding round. To date, the company has raised $65 million in total funding has a current valuation of $260 million according to platform dealroom.co.
Advocating for plant dairy
Outside of the product-focused work at Miyoko's Creamery, Schinner has been instrumental in moving the needle forward on the conversation around how plant-based dairy products are marketed, defending free speech in the process.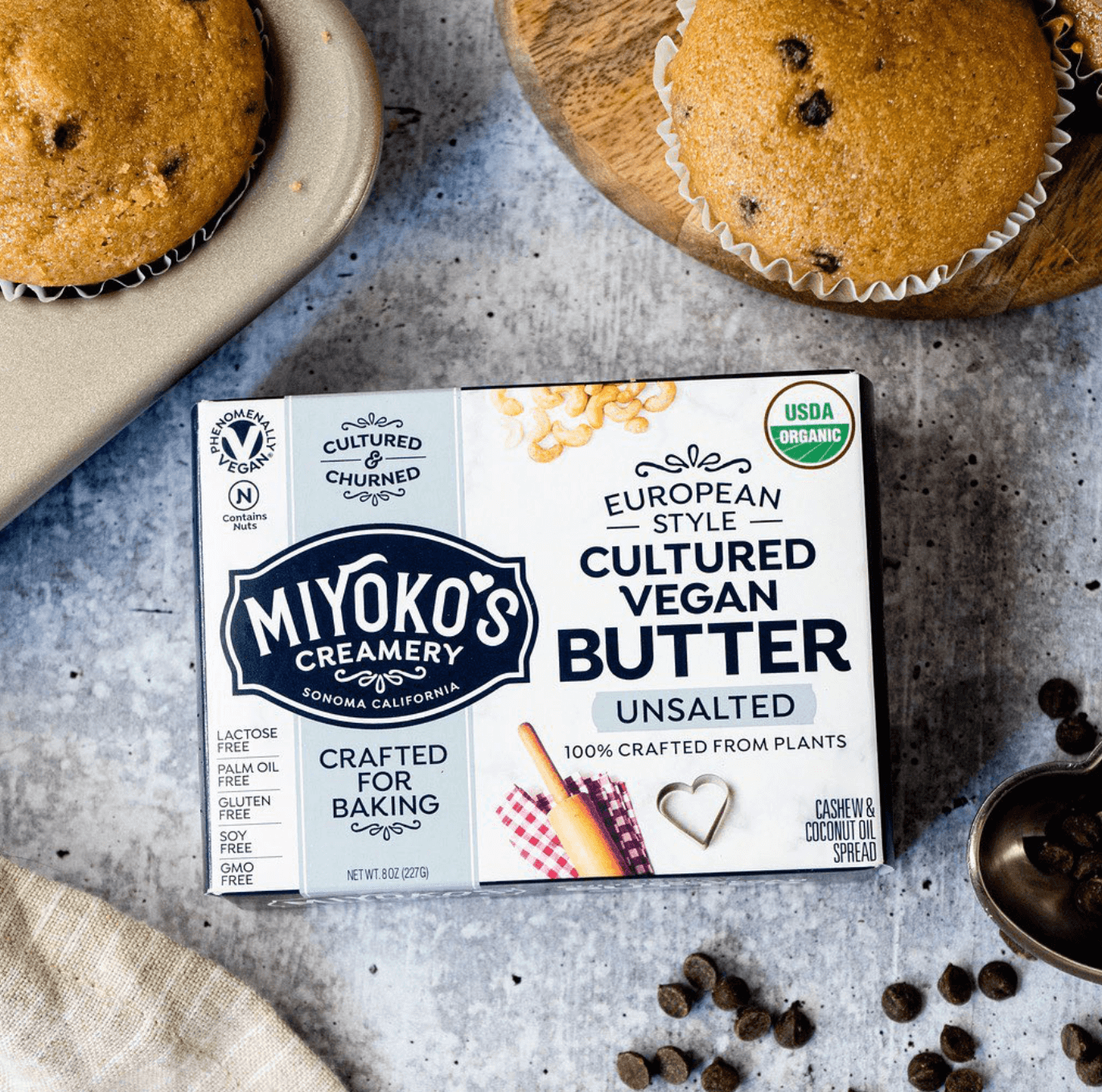 Miyoko's Creamery
In 2021, a US district court sided with Miyoko's Creamery, preventing the State of California from enforcing its demands that the vegan brand cease using the terms "butter," "lactose-free," and "cruelty-free" on its products—setting a precedent for other companies looking for free speech protections on terms dairy lobbyists have fought to reserve for animal secretions.
In addition to shifting the narrative around plant-based foods, Schinner has worked to develop frameworks to move the food system beyond its dependence on animal products through various initiatives that provide support for farmers looking to transition to plant-based foods.
"My hope is to continue to work toward a more compassionate food system," Schinner says. "At the end of the day, we humans have to evolve."
Further putting this notion into practice, Schinner co-founded the non-profit organization Leaders for Ethics, Animals, and the Planet (LEAP), which was designed as an alternative to 4-H and Future Farmers of America (FFA), popular youth programs which teach children to raise animals for slaughter.
Schinner's influence
Schinner has dedicated her life to fighting for a better world, and she is not stopping any time soon. "We can't just switch out products on shelves—that's important, as it helps people transition, but at the end of the day, we can only save the world if each and every one of us rises to the occasion and evolves as human beings," she says. "I will be spending the rest of my life dedicated to that effort."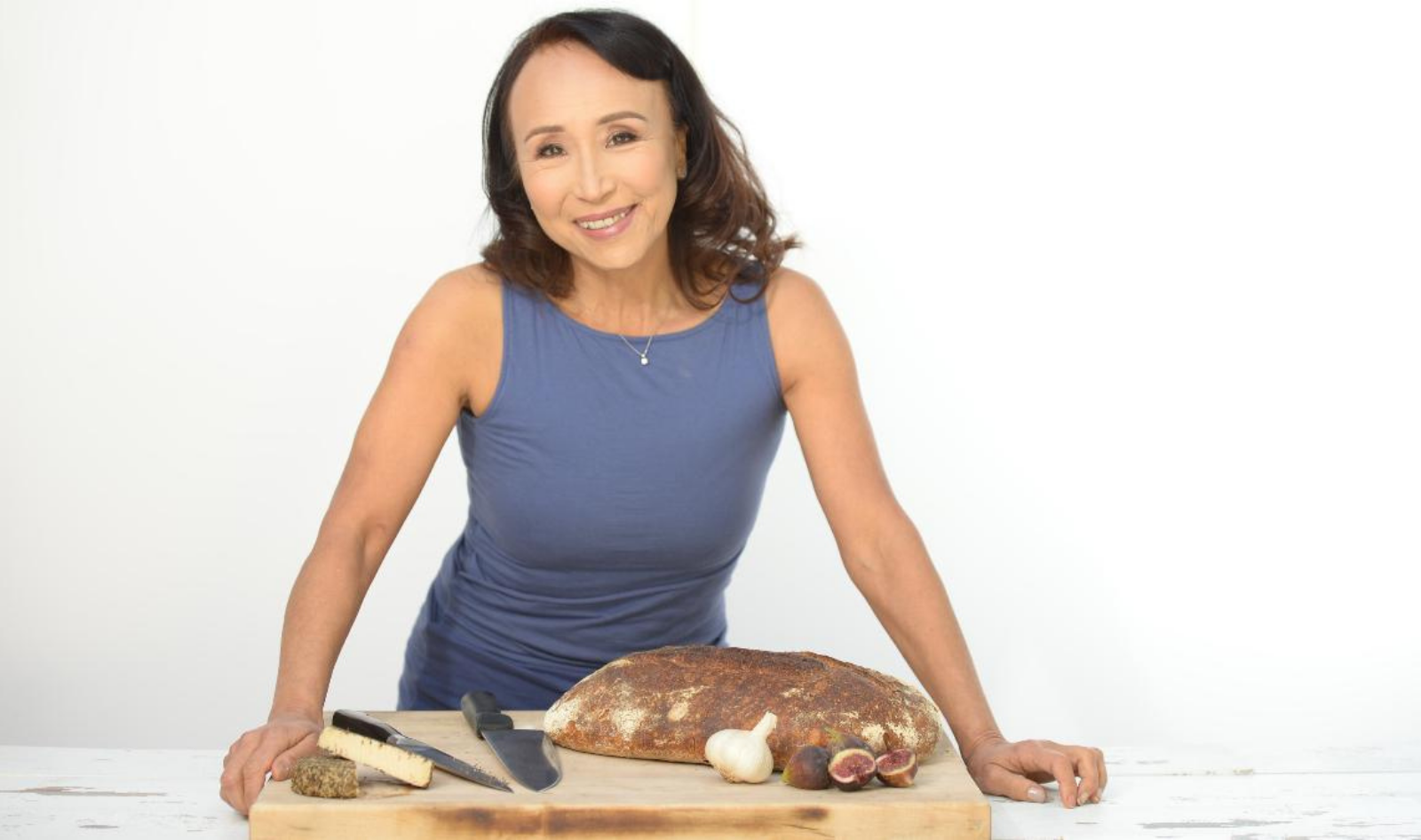 Miyoko Schinner
Schinner is also committed to expanding the live-saving efforts at Rancho Compasión, with plans to merge with a fellow farm sanctuary.
"This is my life's work, and it will always be my life's work. I hope that I can continue to impact the world in a positive way," Schinner says.
Ultimately, she wants to interface more with people and deliver new ways to inspire them to choose veganism, "the most beautiful lifestyle" as she puts it. She adds, "I'm not going to stop doing that because I have been stripped of my position at the company that I founded."
"When I figure out what I do next, I will share that with the world, and I hope people will rally to support it," Schinner says. "I want to create a vegan world, and I want to work with vegans. I know that for sure."
Legal challenges
Shortly after the company issued the press release, Law360 reported Miyoko's Creamery had filed a lawsuit against Schinner in California, listing multiple causes of action against the company's founder, including Breach of Contract, Violation of Defend Trade Secrets Act, Violation of the Uniform Trade Secrets Act, Breach of Duty of Loyalty, and Breach of Promissory Note.
The lawsuit alleges that "Schinner hatched a plot to steal the Company's property, trade secrets, and confidential information so that she could create a competing company."
Schinner posted a statement in response to the lawsuit on LinkedIn. "I am shocked that certain board members have decided to file a lawsuit against me," she said. "There are wild untruths about me that are designed to destroy me and get me out of the way. I have been cooperative with the Company since my termination."
"I fail to see how this is adding value to the brand that I—and other values-driven, passionate vegan former employees—worked so hard to build," Schinner said.
March 2, 2023 Update—Attorney and longtime vegan Lisa Bloom—who is the daughter of prolific feminist attorney Gloria Allred—will represent Schinner in a lawsuit she plans to file against the company for wrongful termination.
"I am proud to represent Miyoko Schinner in this important fight for justice for her, and for all women founders. I have just filed my appearance as her attorney with the federal court," Bloom said.
"The company's behavior in forcing her out of the company she created and built, then trashing her via an outrageously malicious and misleading lawsuit will be met with facts and witnesses showing that Miyoko's own complaints of toxic and sexist behavior by certain male executives were swept under the rug, and then she was demoted and fired," she said.
"We will be filing our own claims soon," Bloom said. "We thank everyone for the tidal waves of support and love for Miyoko, and assure all of her fans that we will not rest until we achieve full and complete justice for her."
After filing a counter-lawsuit, on May 18, both Schinner and the company she founded posted on their respective social media channels that they both had withdrawn legal claims against one another.
"Miyoko's Creamery acknowledges the tremendous creativity, hard work, and integrity of its founder, Miyoko Schinner, a true pioneer in vegan creamery products, and appreciates her many contributions to the company over the years," they both posted to social media.
"Miyoko Schinner appreciates the dedicated team of people at Miyoko's Creamery and their commitment to continuing her legacy through sustained and continued excellence in manufacturing, developing and selling vegan creamery products," they posted. "Miyoko and the company wish each other well as they go their separate ways."
What's next for Schinner? "I am moving on. Need to build fresh and new," Schinner captioned her posts about the withdrawal of legal action. "You have to close the door sometimes before a new one opens. I am open to new opportunities now—based on community, animals, and activism."
On August 1, Miyoko's Creamery appointed food industry veteran Stuart Kronauge as its new CEO. Kronauge, who has over 20 years of marketing and leadership experience with Coca-Cola and Beyond Meat, replaces Blair, former CFO and interim President.
This is a developing story that will be updated.
For the latest stories about Miyoko's Creamery, read: