Teen British chef Omari McQueen has already accomplished a lot in his 14 years of life and he's adding a new BBC show and Scholastic book deal to the mix. This week, Meet the MQueens began airing on CBBC (the children's division of the network). The 20-part series follows the McQueen family, which is made up of nine members, including the teen chef who says he is "king of the kitchen."
Each episode of the comedy-reality series is made up of antics between the siblings and is punctuated by an "Omari Cooks" segment during which McQueen whips up an easy vegan meal to inspire readers to cook.
In addition to cooking, Meet the McQueens explores relatable concepts like challenging the children to give up gaming for 24 hours so they can get outside and engage in physical activities; helping their busy mother with house cleaning while she takes care of their baby sister; and more.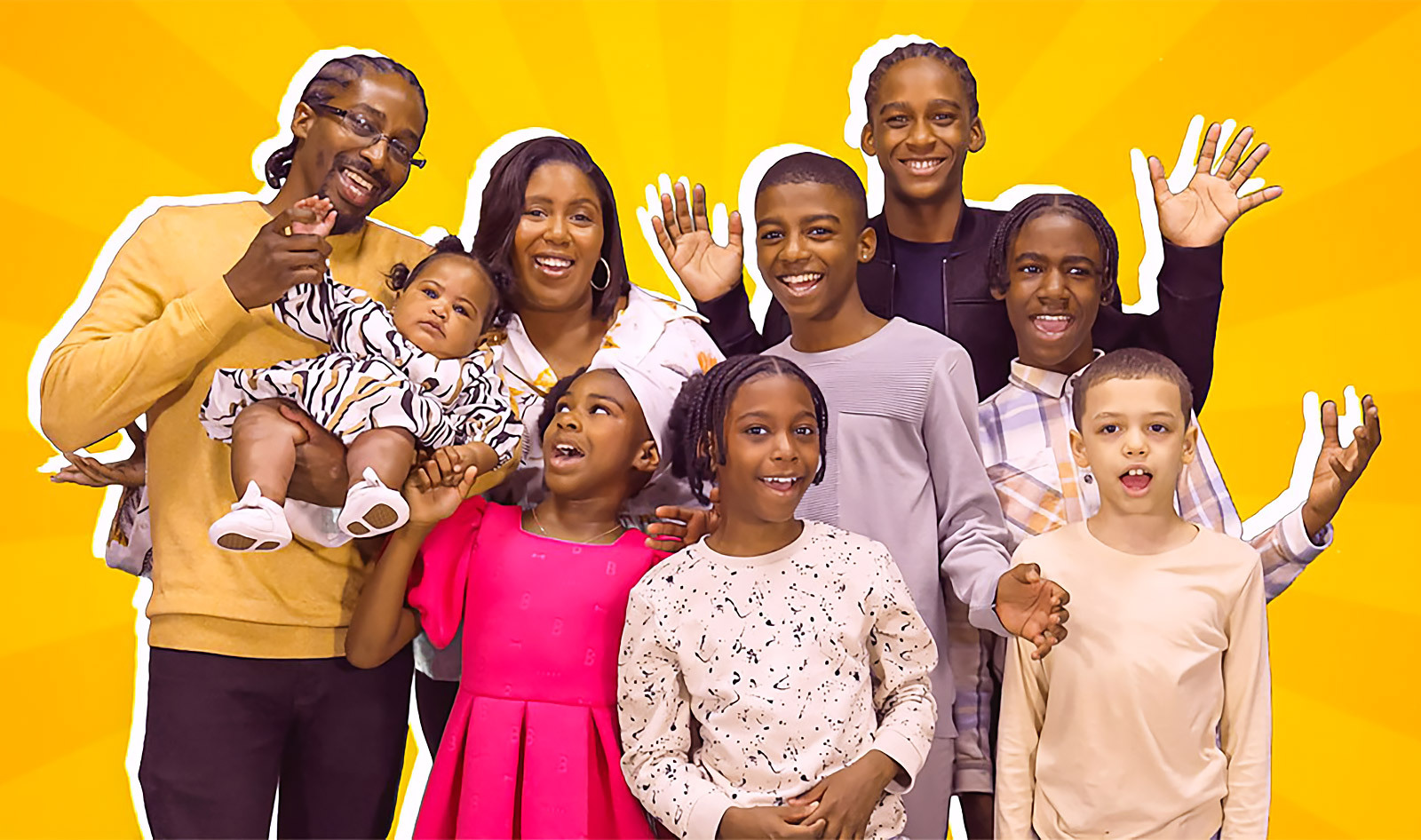 CBBC
The show is punctuated with humorous antics, with viewers learning that McQueen—while an avid animal lover—is actually afraid of pigeons.
Omari McQueen's Scholastic book deal
In addition to Meet the McQueens, the 14-year-old vegan chef recently secured a family-oriented book deal with Scholastic. The forthcoming picture book Fantastic Families, is also inspired by the large McQueen family. The book is a celebration of love within the McQueen family's busy home and aims to illustrate the many facets of living in a large family.
"Life is a journey made better with family," McQueen said in a statement. "I am so happy to be doing a third book with Scholastic. Family is so important to me and I'm glad to be able to celebrate them all with you."
Each story at home is accompanied by recipes developed by McQueen to complement the narrative of the book. "Omari has accomplished a phenomenal amount at a very young age, and while his individual brilliance, charm, and cheeky smile have a lot to do with it, I can say with utter certainty that he would not be where he was today if it wasn't for the support of his family—the work they put in behind the scenes is truly astonishing," literary agent Oscar Janson-Smith said in a statement.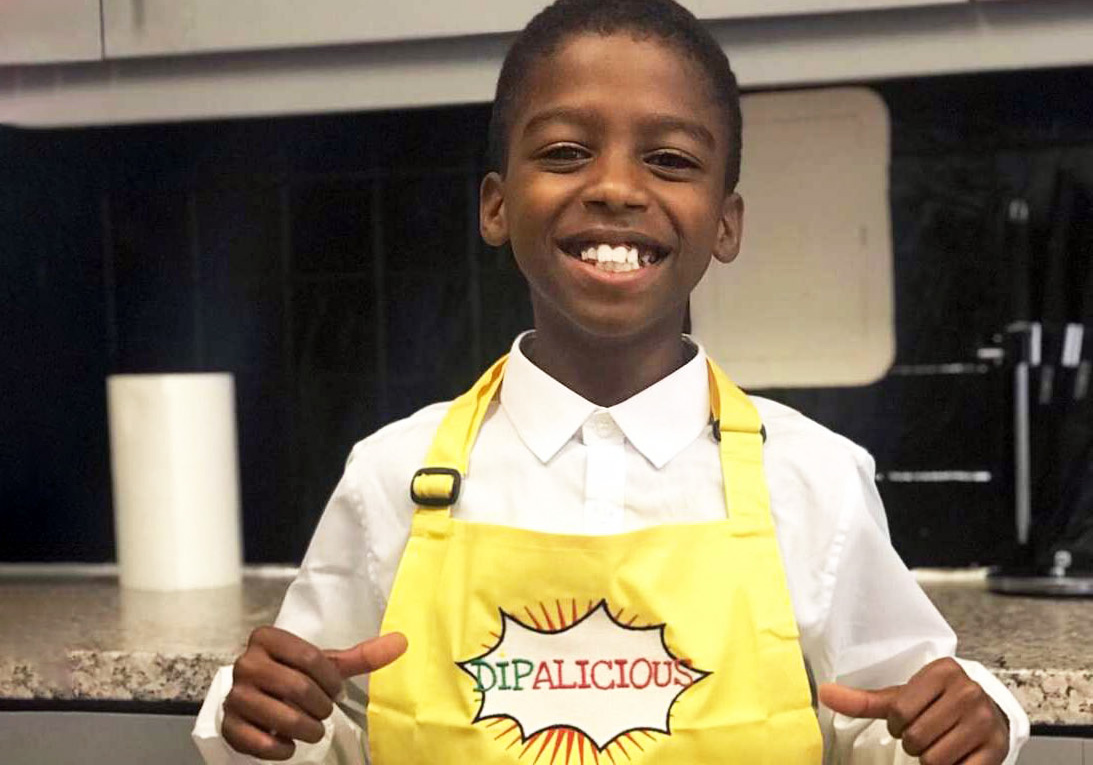 Leah McQueen
"We are all delighted to be continuing Omari's relationship with Scholastic, and love that his latest book celebrates his family, who really do mean the world to him," he said.
The book will be published in September and will be illustrated by artist Sophia Green.
Omari McQueen's road to vegan stardom
McQueen began cooking at home at a young age to help his parents and has since gained a large group of fans from his various projects and social media presence. At age eight, he created vegan company Dipalicious after launching a YouTube channel where he filmed himself making a vegan pizza served with his own Caribbean Kick dip.
At age 11, McQueen tested a restaurant concept around his food brand which he operated as a pop-up in Croydon, United Kingdom during the summer of 2019. There, the chef prepared dishes such as BBQ Jackfruit with Breadfruit Chips, Stew Broccoli with Rice and Peas, and Pepper Fritters with Dipalicious dips.
"I wanted to open a restaurant to bring people together through food without harming animals," McQueen told VegNews at the time.
The forthcoming Fantastic Families is part of McQueen's growing repertoire of vegan books, which includes the Omari McQueen's Best Bites Cookbook, a 30-recipe tome published in January 2021.
The new Meet the McQueens show on CBBC is the teen chef's second show on the channel after What's Cooking Omari?—which hit CBBC in 2020.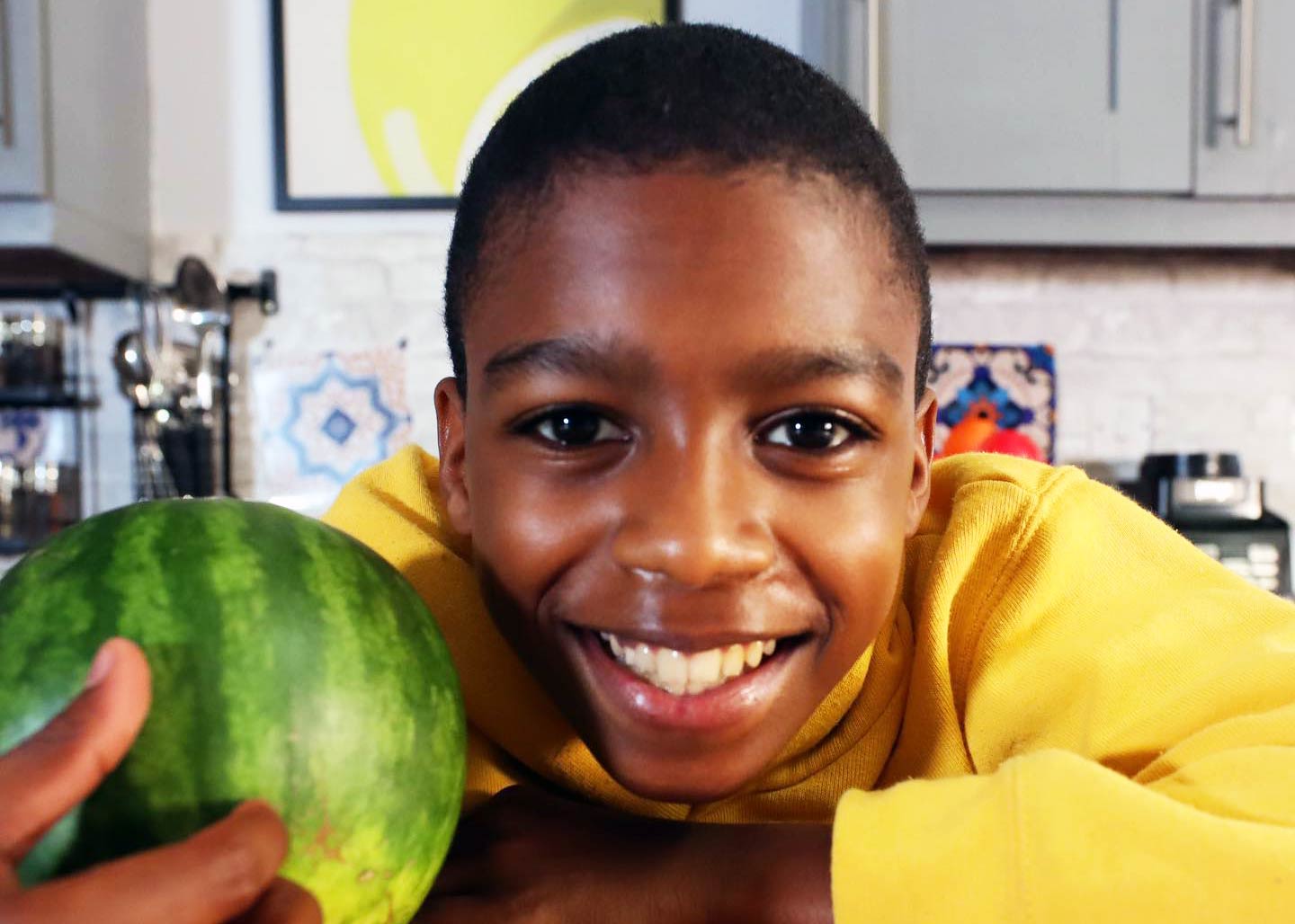 Omari McQueen
With all of these projects already under his belt, McQueen gathered fans from far and wide before becoming a teenager. And his compassionate message goes beyond vegan food.
In 2019, then 11-year-old McQueen was attacked at school by a classmate who punched him after saying, "You think you're special." This prompted McQueen to respond with kindness. The young chef asked his brother to film his response in a video to spread his anti-bullying message.
"If you're being happy, being yourself, and you're following your passion, there's always going to be someone who hates what you do," McQueen said in the video. "Just remember: Never let a bully change what you do … stay humble, be yourself, and your flaws make you unique. And never change."
For the latest vegan news, read: