The team behind New York City's revered (but closed) Candle Cafe and Candle 79 have relit the franchise, opening a brand new 52-seat location in Manhattan simply called "Candle." The restaurant is serving many of the iconic dishes that made the Candle family of vegan restaurants a longtime favorite among foodies and inspired vegan chefs nationwide with their impressive gourmet cookbooks.
The reverence for Candle stems from its decades of serving delicious cruelty-free meals to New Yorkers and the city's steady flow of vegan travelers. It all started in 1984 when Bart Potenza purchased a vegetarian health food store and named it Healthy Candle.
In 1993, together with his partner Joy Pierson, Potenza turned his focus to 100 percent vegan cuisine, together opening Candle Cafe on New York's Upper East Side.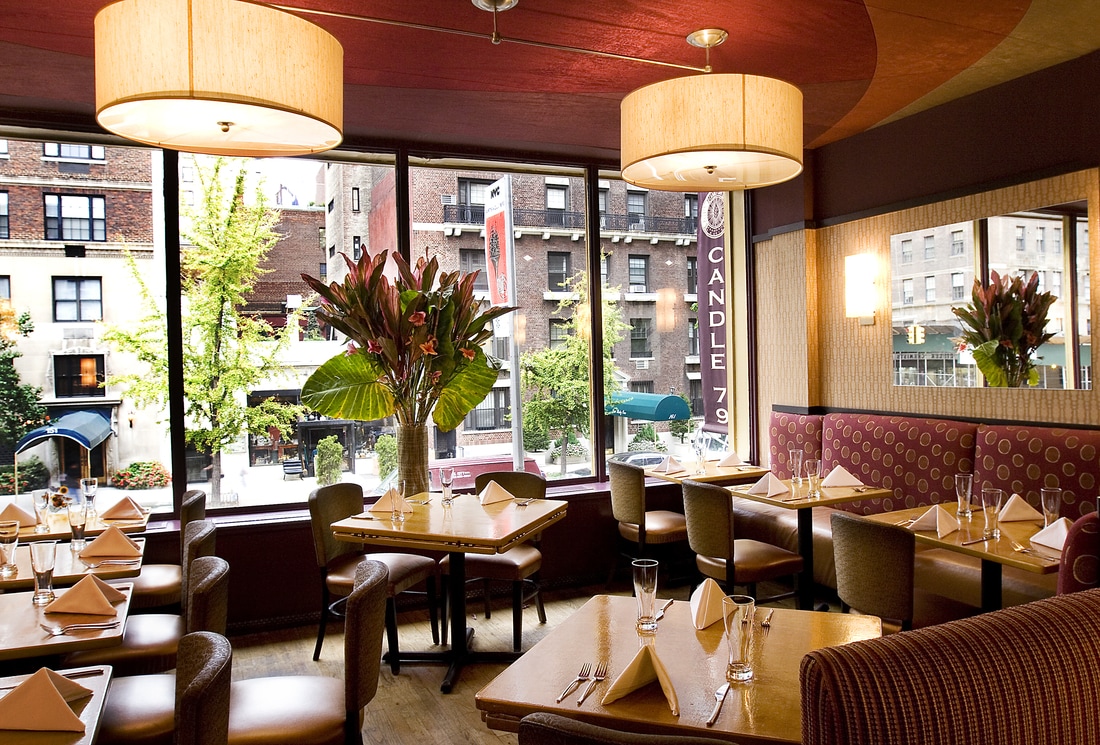 Candle 79
Two markedly upscale vegan restaurants followed: Candle 79 in 2003 and Candle Cafe West in 2012. These ground-breaking restaurants formed the culinary and social foundation of NYC's growing vegan restaurant scene.
However, in a relatively short period during 2019 and 2020, all three locations hit their own unique setbacks, from faulty gas pipes to lost leases. One-by-one, in rapid succession, they all shuttered. And each closing triggered a fresh outpouring of grief and shock from local vegan diners.
Candle is back and better than ever
This spring, Candle is back, largely thanks to Chef Jorge Pineda, who worked at the Candle restaurants for 26 years. The original owners, Potenza and Pierson, sold their stake in the business prior to the closures but Chef Jorge preserved many of the restaurant's assets during this downturn, including an ownership stake, the classic recipes, and a never-extinguished hope that he could bring back the cuisine that he loved.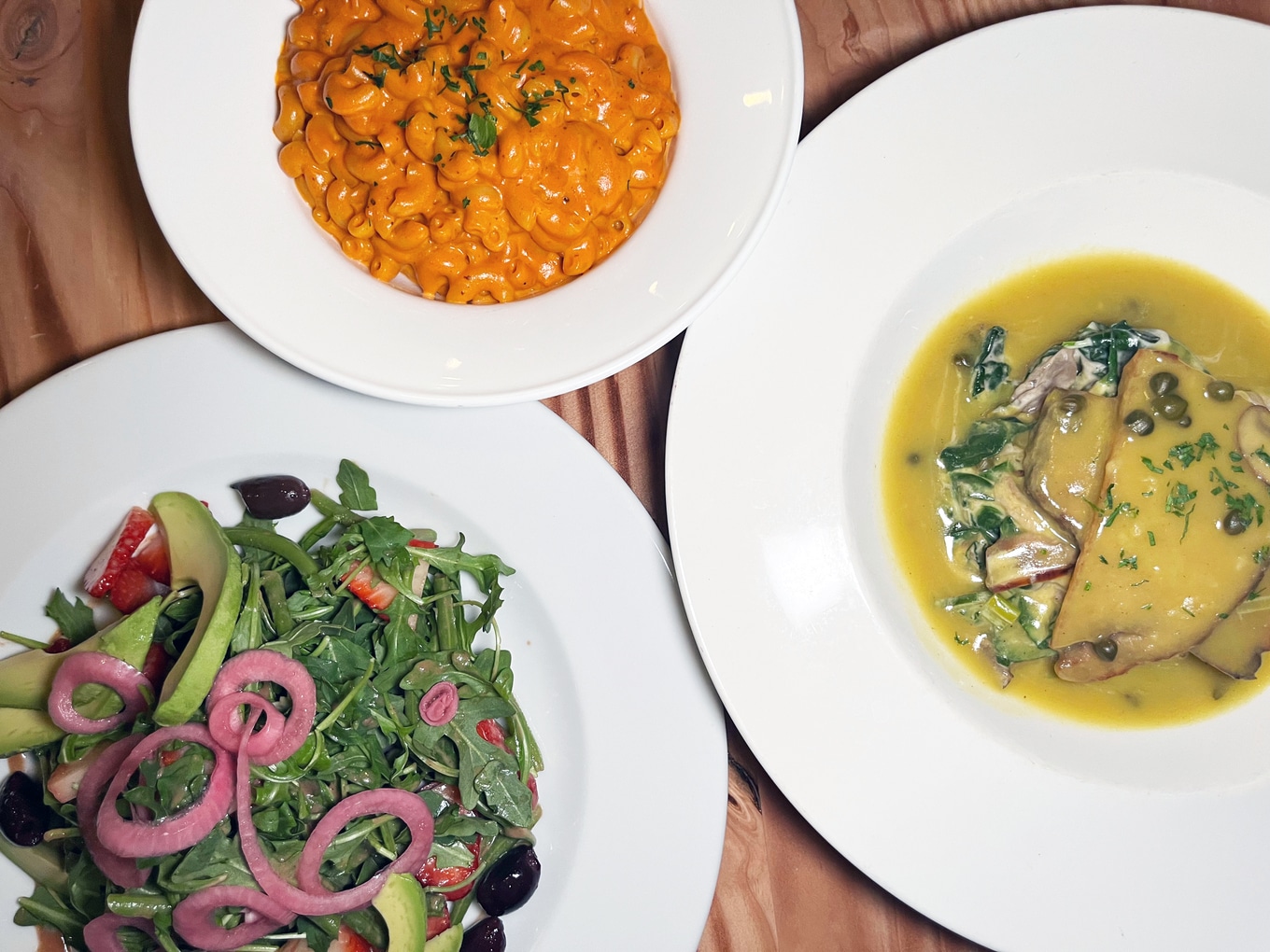 Matt Marshall
He is sharing the kitchen with longtime Candle 79 Chef Angel Ramos and bringing a crew of former Candle cooks and restaurant managers. They've also reignited their old relationships with fresh fruit and vegetable suppliers.
The Candle menu merges the best of Candle Cafe and Candle 79. The two chefs have brought back the most-loved dishes from both restaurants, including the signature seitan piccata, chimichurri skewers, mezze platter, grilled kale salad, and polenta fries.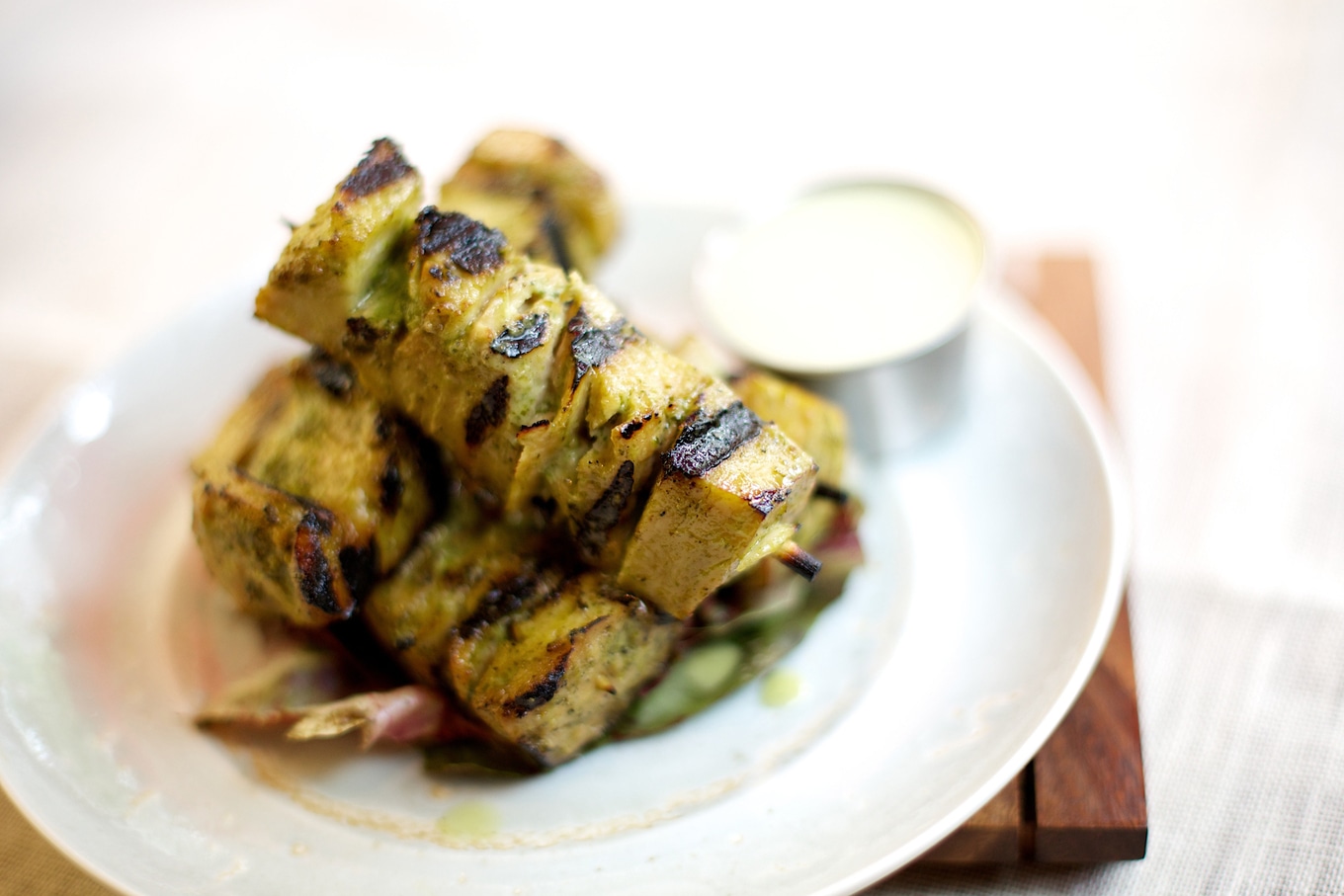 Candle
There is also a brunch menu and a menu of mocktails (with alcohol versions to come, once the restaurant receives its liquor license).
Pioneering gourmet vegan cuisine
These healthy-but-delicious dishes were honed by the Candle chefs for decades, and reflect the pinnacle of gourmet vegan cuisine in the decades before the more recent emergence of packaged plant-based meats.
These dishes are decadent, yet wholesome, and reflective of the "mindful eating" message written on the outside of the new restaurant. Tofu and seitan are the primary proteins, with a welcome focus on vegetables, beans, and grains.
Pineda has also been preserving many of the items that adorned the original Candle locations, including the gold-tinted wallpaper from Candle 79, large decorative candles, and geodes of amethyst crystals. While these items lend an authentic throwback-feel to the space dear to Candle aficionados, the new Candle welcomes all in a modern and decidedly green and clean refresh that pays homage to mindful eating.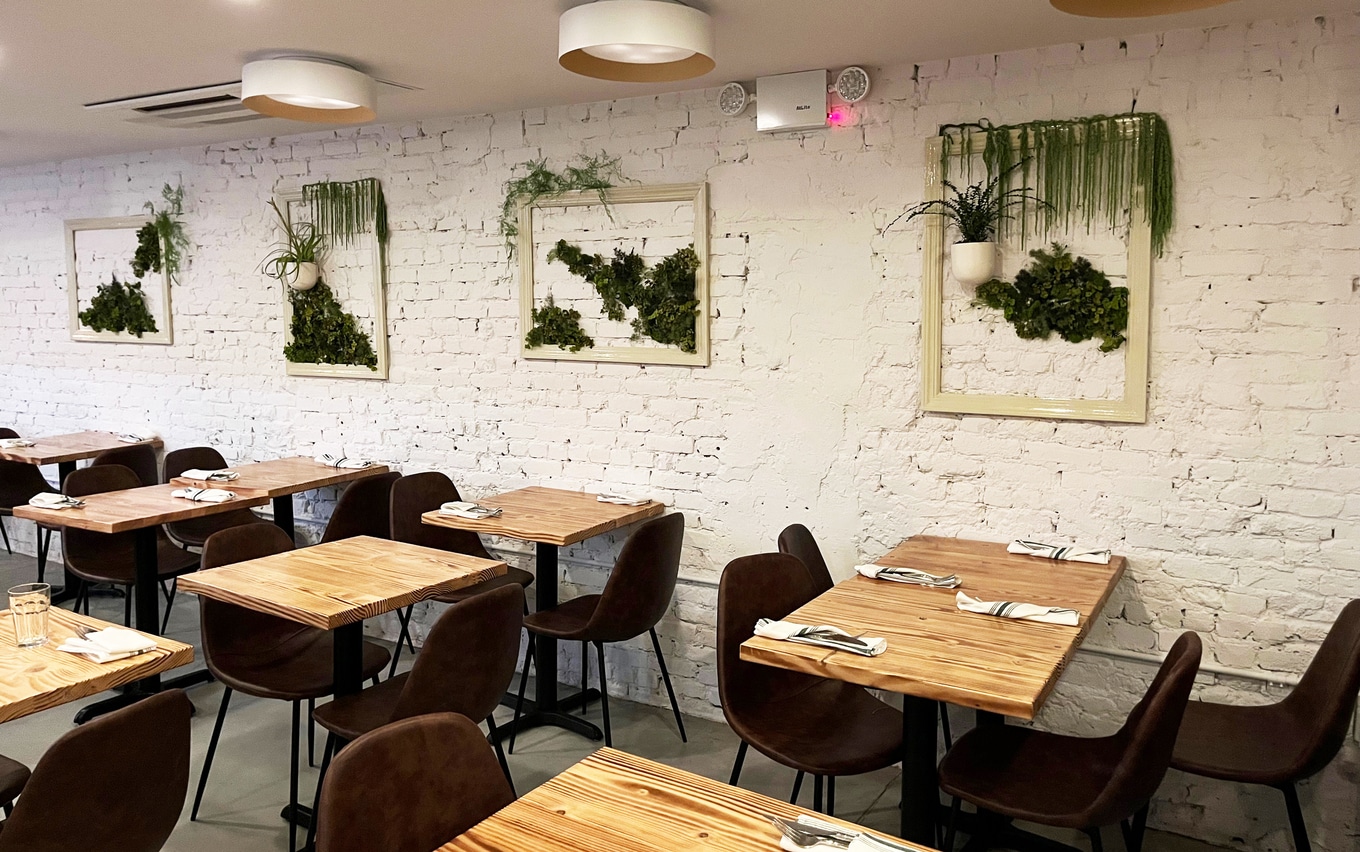 Matt Marshall
"Candle has meant so much to so many over the years and since its closing, and it has been a dream of mine to one day create a 'Candle for the people'," Pineda tells VegNews. "We're serving past favorites alongside an expanding palate of foods that always remains true to our values of nutritionally elevated food, and in uplifted and welcoming space."
In recent months, local fans of the restaurant were eagerly tracking its progress on social media. Among them was vegan New Yorker Donny Moss, founder of animal rights platform Their Turn.
"Candle was an institution, not only because they made some of the most delicious plant-based meals in the city, but also because the restaurants served as a venue for meetings and celebrations," Moss tells VegNews. "I'm absolutely thrilled that it's back."
From the upbeat responses online and in-person on our visit during opening day, that sentiment is widely shared.
NYC's new vegan food scene
Since Candle's pioneering work, NYC's vegan culinary scene has grown exponentially with options ranging from fast-food concepts such as Slutty Vegan and PLNT Burger (operated by celebrity chef Spike Mendelsohn) to upscale restaurants such as Coletta and Anixi (both operated by the team behind Beyond Sushi).
Perhaps the most notable arrival on NYC's plant-based scene is fine-dining restaurant Eleven Madison Park. In 2021, chef Daniel Humm famously reopened the world-renowned restaurant as a plant-based concept—and retained its three Michelin stars in 2022 sans animal products.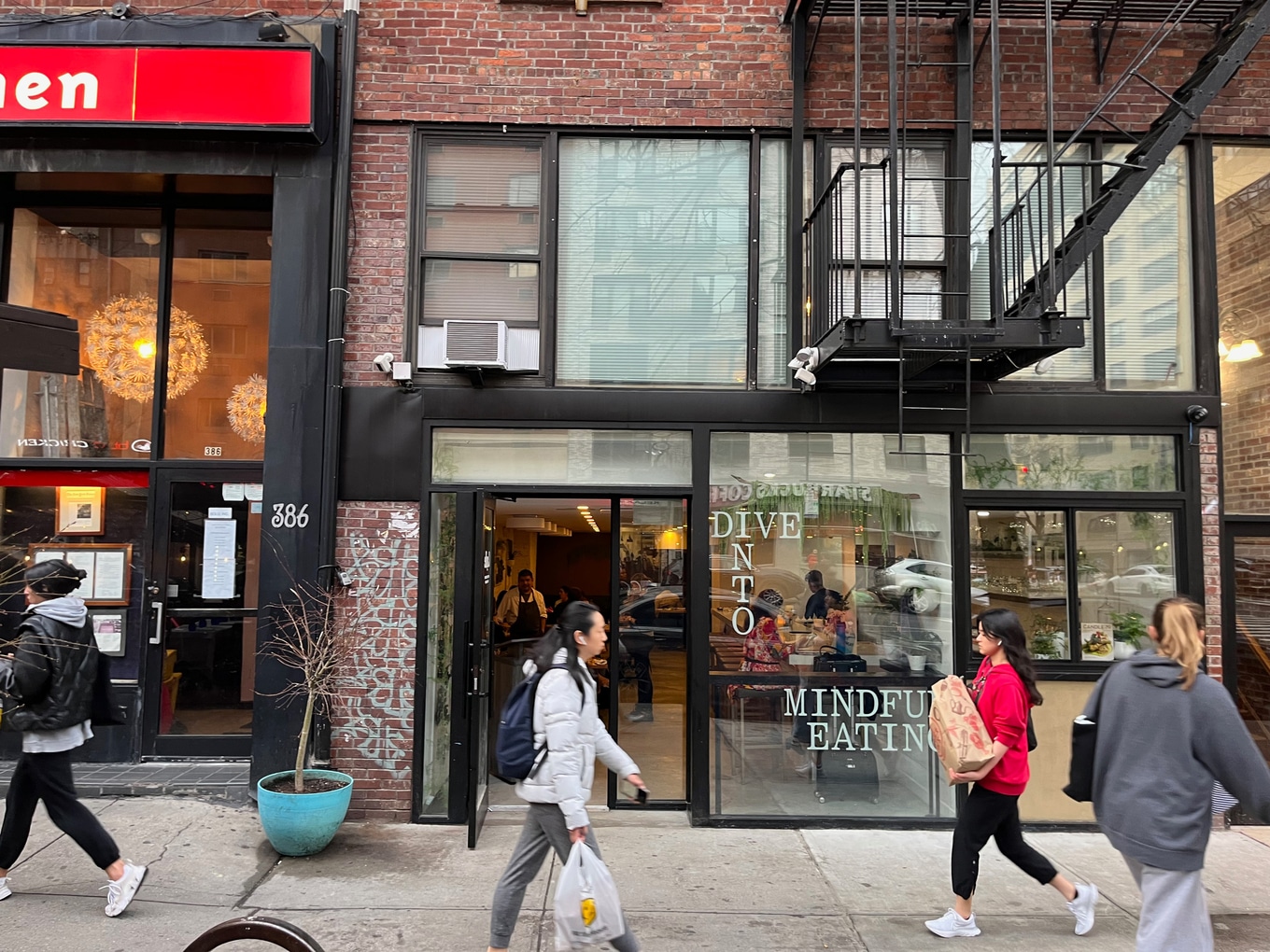 Matt Marshall
Candle rejoins NYC's dynamic vegan food scene with its new restaurant in Manhattan's Kips Bay neighborhood and the opening is just the start for the rebirth of the franchise. New Candle concepts are being planned, including one focused on vegan Thai food.
In coming years, look for Candle to light up several New York neighborhoods with its uniquely decadent vegan cuisine.
For the latest vegan news, read: