Every year, celebrities head to the Governors Ball to celebrate their wins with chef-crafted food and drinks at the official Oscars after party. And this year, vegan food surprises will be strewn throughout the lavish affair thanks to chef Wolfgang Puck, who has been creating meals for the event for 29 years.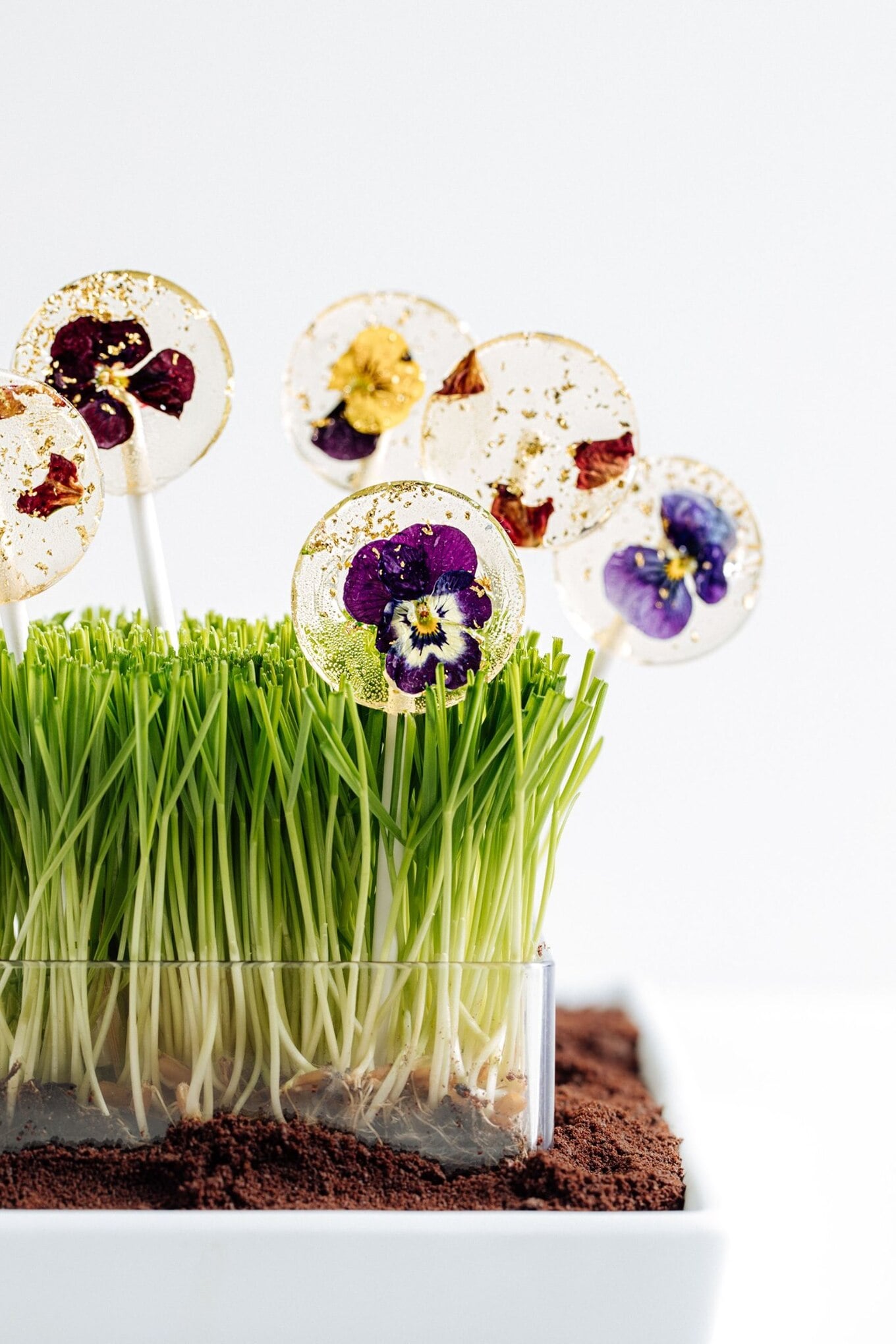 Wolfgang Puck Catering
While the menu will feature many non-vegan dishes, guests this year will be treated to an exciting array of 22 vegan options. Ahead of the March 12 event, Puck shared the party menu with Good Morning America.
Vegan food at the 2023 Oscars after party
In total, the Governors Ball menu will feature vegan food options across many categories. The banquet will kick off with passed trays that feature vegan bites such as Confit Golden Beet, Cashew Crème, Gastrique, Mint; Mushroom Potsticker "Soup Dumpling"; Puri Pillow with Sumac Hummus; and English Pea Falafel and Pea Tendril.
Passed small plates feature Hearts of Palm, Young Coconut, Cucumber, Avocado, Tapioca Chip as a cold vegan option and House Made "Ranch Dusted" Taco, Jackfruit Carnitas, Salsa Verde as a hot option. A vegan bao bun stuffed with soy braised mushrooms will also be on offer and guests can snack on Caramel Chili popcorn.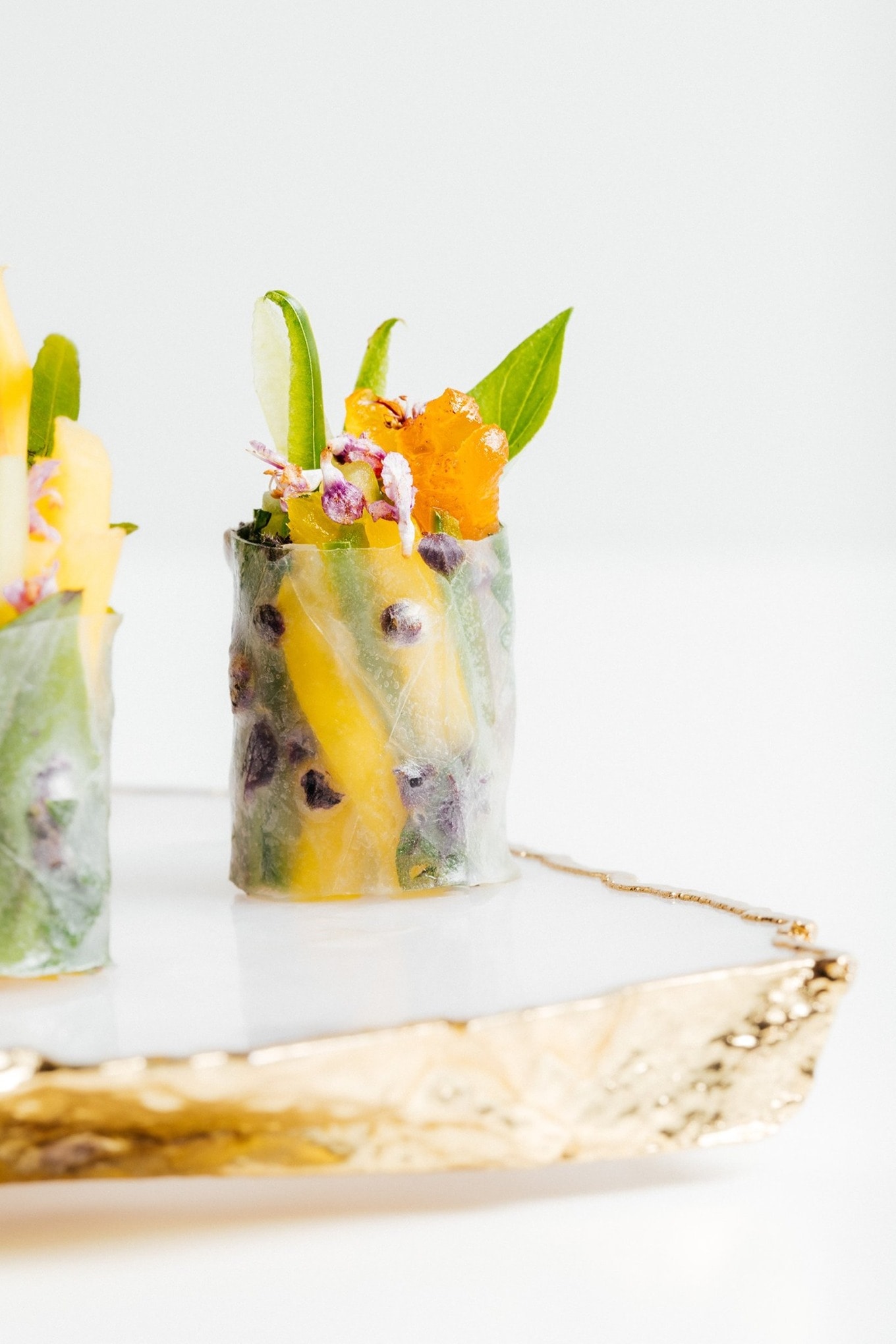 Wolfgang Puck Catering
For the 2023 event, Puck created a crispy rice bar with two vegan options: (savory) Braised Mushroom Tartare and (sweet) Fresh Fruit Sushi and Sashimi with Coconut Rice.
When it comes to dessert, vegan options are vast, starting with a gold chocolate Oscar spraying station where a special vegan chocolate was created for Valhrona's 100th anniversary. Sweets include a Forbidden Rice Cup with Compressed Tropical Fruit; Chestnut and Cassis Canelé Cake; Red Velvet Whoopie Pies; and Peach Pie "Purse."
Guests can also choose from two flavors of vegan bon bons (Kaffir Lime and Kumquat); two sorbets (Mango Passionfruit and Raspberry); and three dark chocolate bark options (Flower Petal Chocolate Bark; Dark Chocolate, Rose Petals, and Raspberry; and Dark Chocolate Jasmine, Candied Orange Peels).
An additional flavor of chocolate bark is listed as vegan on the menu but contains bee pollen—an animal-derived ingredient.
To create this year's menu, Puck worked with Eric Klein (Vice President of Wolfgang Puck Catering) and British chef Elliot Grover who is serving a modified (and less vegan-friendly) version of the Oscar menu at London restaurants CUT and 45 Park Lane.
Wolfgang Puck's vegan dishes over the years
At the Governor's Ball—which typically extends invites to approximately 1,500 attendees—Puck has been putting thoughtful vegan dishes on the menu as early as 2013 when guests were treated to pizza, kale salad with grilled artichokes, and a beet salad with spiced walnuts.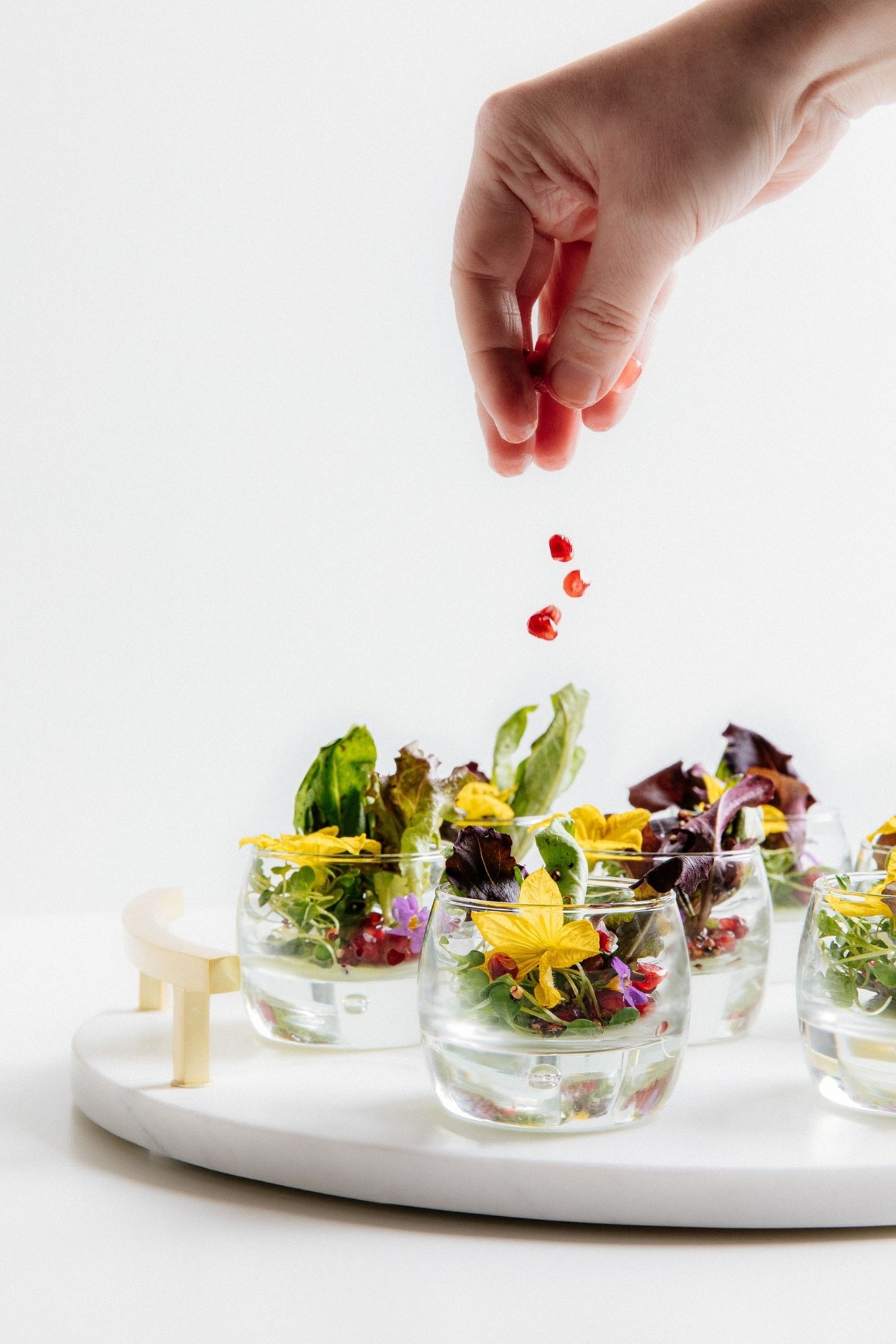 Wolfgang Puck Catering
At the 2016 event, Puck served a variety of plant-based bites but it was the fully vegan dessert bar, complete with cookies and cupcakes, that stole the show.
In 2019, Puck took to the Ellen DeGeneres Show to share his vegan Oscar creations with DeGeneres. The chef showcased summer rolls wrapped in thin slices of Opal apples, a garlic-infused pasta dish, and dessert options such as cookies and aquafaba-based vegan pavlova.
And in 2020, Puck also featured 22 vegan dishes on the Governors Ball menu, including Bell Pepper Caviar, Wild Mushroom Bolognese, Vegetable Tagine, and an entire vegan cheese station.
Award shows get vegan makeover
In 2020, award shows leaned heavily into plant-based fare thanks in large part to actor Joaquin Phoenix, who swept the best actor category for his starring role in Joker. During that award season, The Golden Globes, Screen Actors Guild (SAG) Awards, Critics' Choice Awards, and the Oscars either fully eliminated animal products from their menus or substantially increased plant-based options.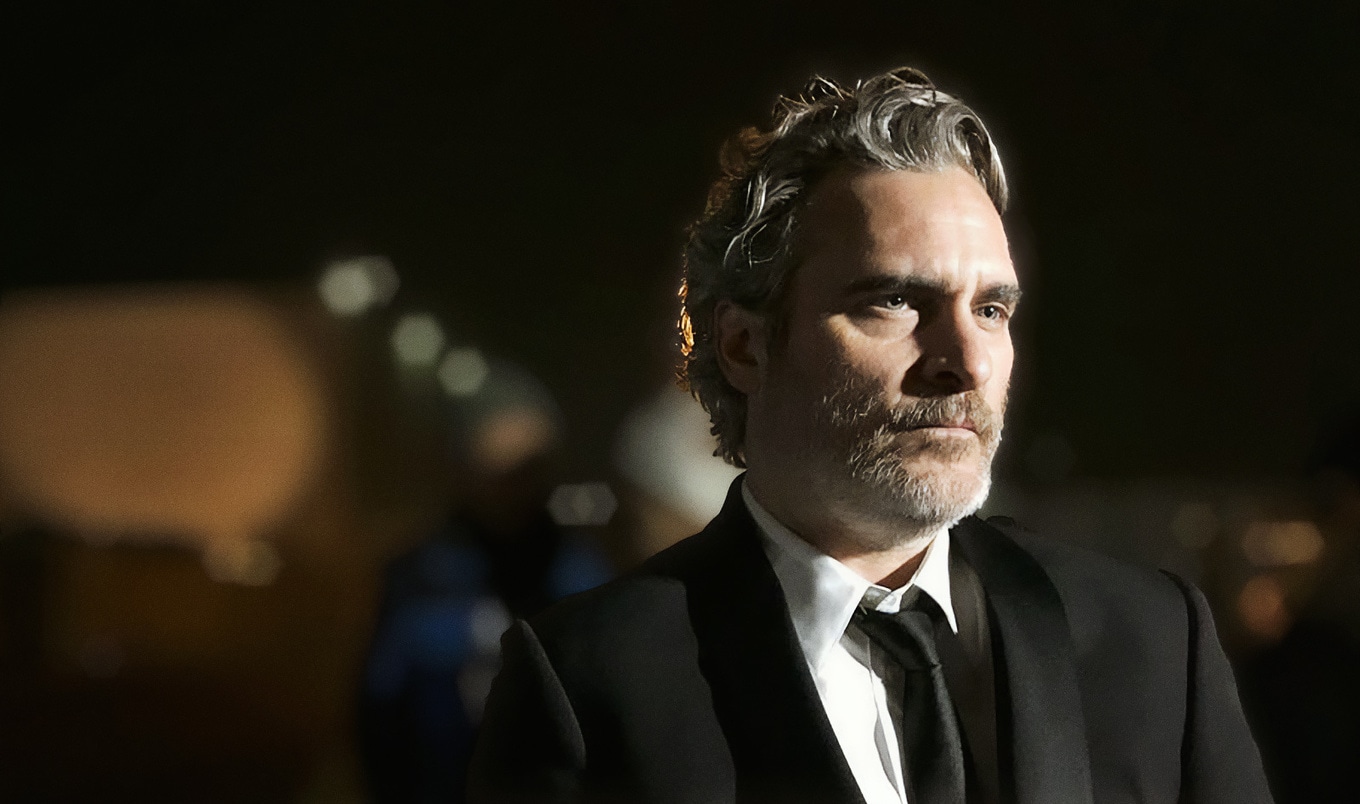 Robert Sud
Phoenix capped off the 2020 award season at the 92nd Annual Academy Awards where he delivered a historic speech that was centered around issues of intersectional oppression.
"I think whether we're talking about gender inequality, or racism, or queer rights, or indigenous rights, or animal rights, we're talking about the fight against injustice," Phoenix said in his speech.
"We're talking about the fight against the belief that one nation, one people, one race, one gender, or one species has the right to dominate, control, use, and exploit another with impunity."
The Oscar winner urged the audience to make the connection between the consumption of animal products, particularly dairy, and animal suffering. Shortly after the ceremony, Phoenix headed to Manning Beef in nearby Vernon, CA to rescue a mother cow and her calf from slaughter.
For the latest vegan news, read: