Women make the vast majority (a whopping 93 percent) of the purchase decisions in-store yet, they are severely underrepresented in the food industry. When it comes to chefs, only about a quarter are female, which becomes even more male-dominated at the very top of the industry.
To help level the playing field, Vegan Women Summit (VWS) came up with a fun solution: put out a call for the country's talented female chefs—from amateur to professional—to participate in a head-to-head cooking competition in front of some of the top executives in the plant-based food industry.
"We're looking for people who have a really unique story to tell and have an interesting and creative touch to the work that they do," VWS founder Jennifer Stojkovic tells VegNews. "It's really all about how we can bring plant-based options to all communities as we know that for a lot of different places in the US and beyond, especially for a lot of underserved communities, chefs are the ones who are pushing forward with the plant-based movement."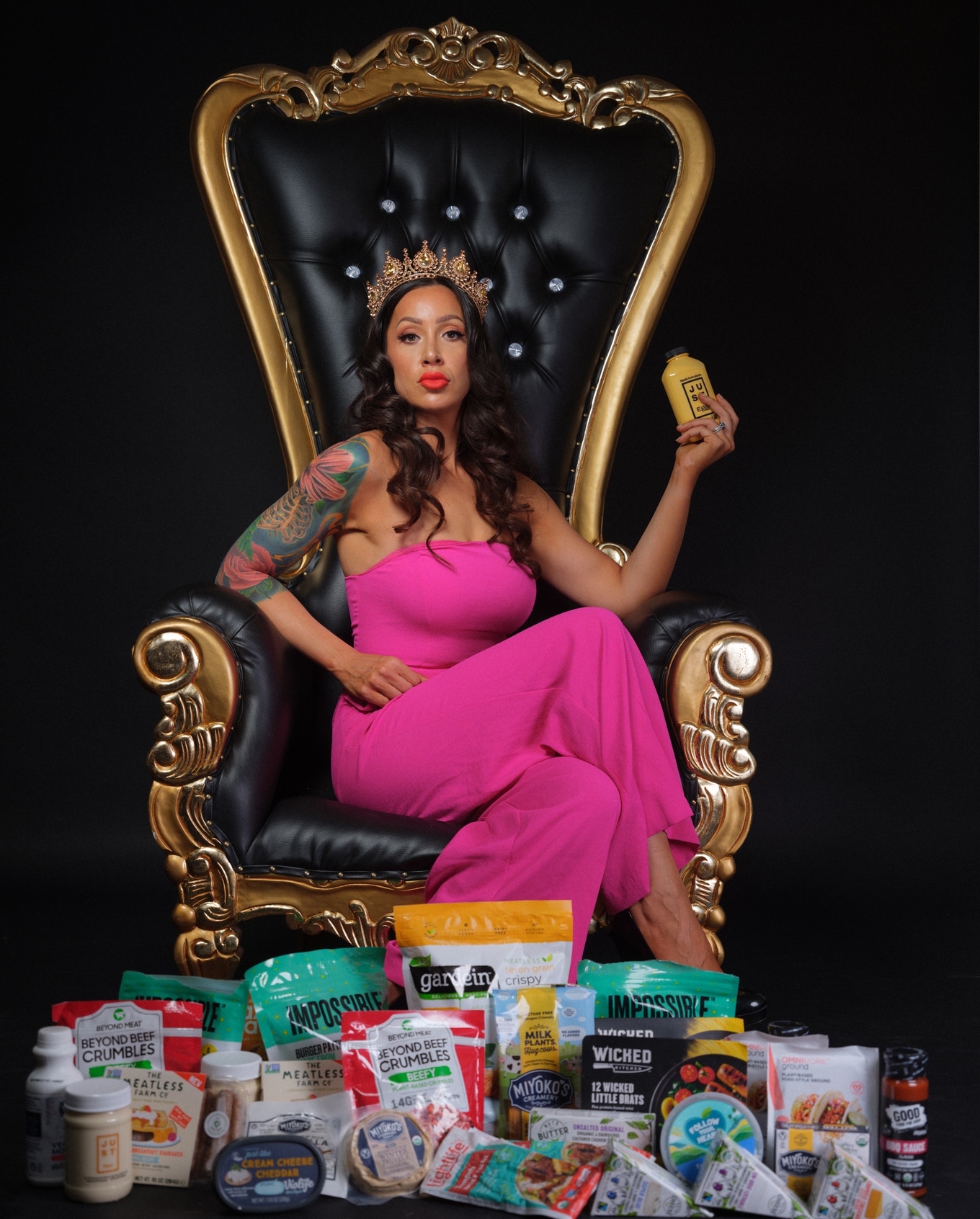 Vegan Women Summit
"Finding those hidden stories—the hidden heroes—is really important to us," Stojkovic says. "We are excited to highlight some of the women leading the charge in areas where they're maybe not getting the kind of recognition that you would normally see."
Competitors will be judged live in NYC during the VWS conference in May by three food industry leaders: Pete Speranza (Chief Executive Officer of Wicked Kitchen), Leslie Sims (Chief Marketing Officer of Impossible Foods), and Andre Menezes (CEO of vegan chicken brand Tindle).
"We've seen the impact that Wicked Kitchen's variety of craveable, great tasting foods that happen to be made with plants can have on changing eating habits to support a better food future," Speranza tells VegNews.
"It's the chefs behind our brand who are driving this change and we are excited to see more chefs take on the challenge to inspire the world to eat more plants," Speranza says.
While the chefs themselves do not have to be vegan, they do have to prepare plant-based dishes using products supplied by these three companies—presenting a unique opportunity to make an impact in more ways than one.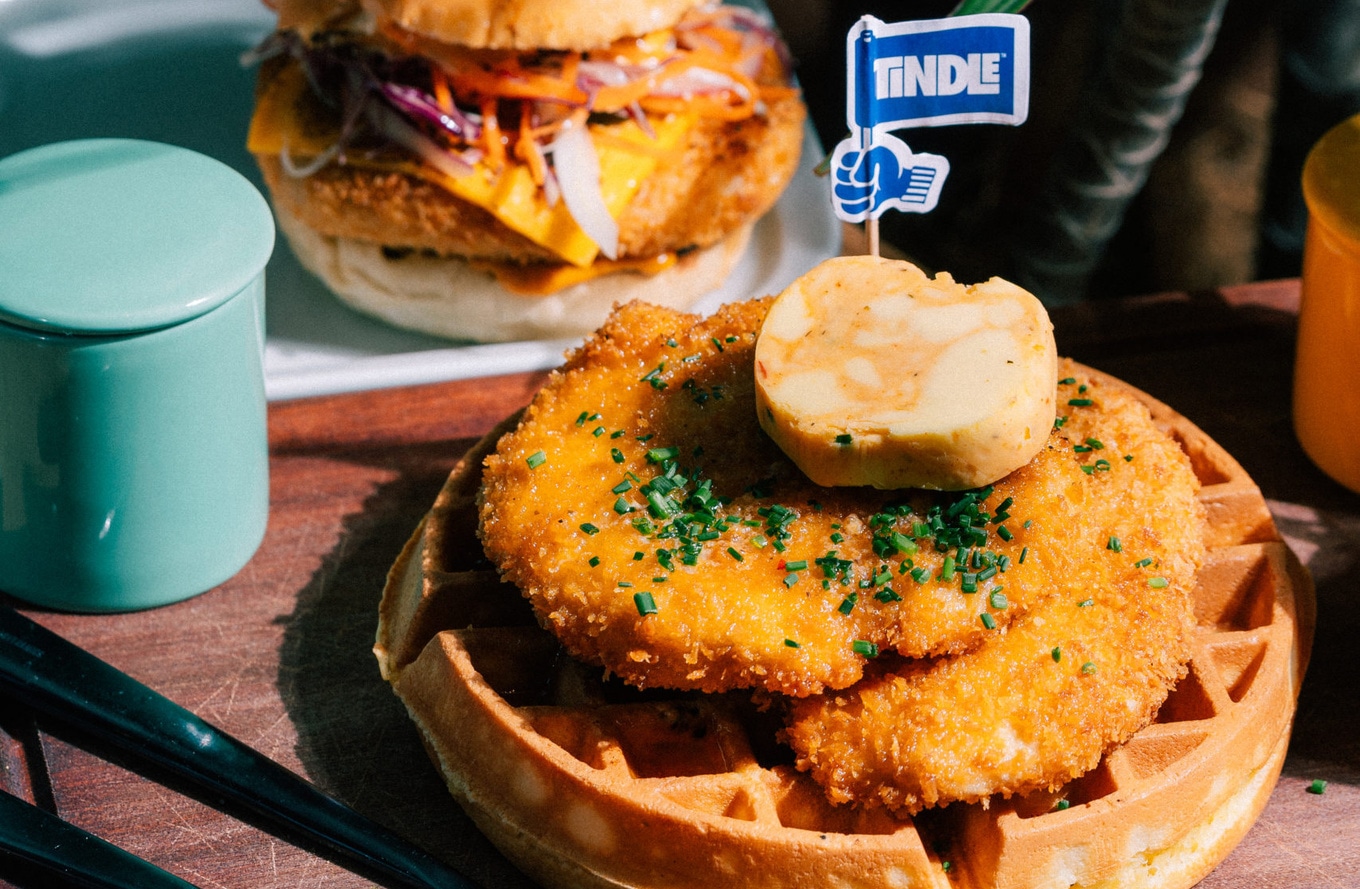 Tindle
"Integrating direct feedback from chefs has been part of our approach since day one, and the top chef challenge at Vegan Women Summit is an excellent opportunity to witness the creativity and enthusiasm from a talented group of female chefs, who share our values in creating a more sustainable food system," Menezes tells VegNews.
Chefs must be available to compete on May 19 in NYC during the VWS and can submit their application here from now until April 18.
NYC welcomes Vegan Women Summit
This year, VWS will welcome more than 1,000 people to its NYC conference, where guests—a growing number of whom are non-vegan men—get access to a full range of activities, including panels featuring intriguing speakers (the majority of whom are women of color), vegan products, fashion shows, musical performances, and even cruelty-free makeovers.
Previous conferences welcomed thought leaders such as Miyoko Schinner, Alicia Silverstone, Pinky Cole, Tabitha Brown, and many more.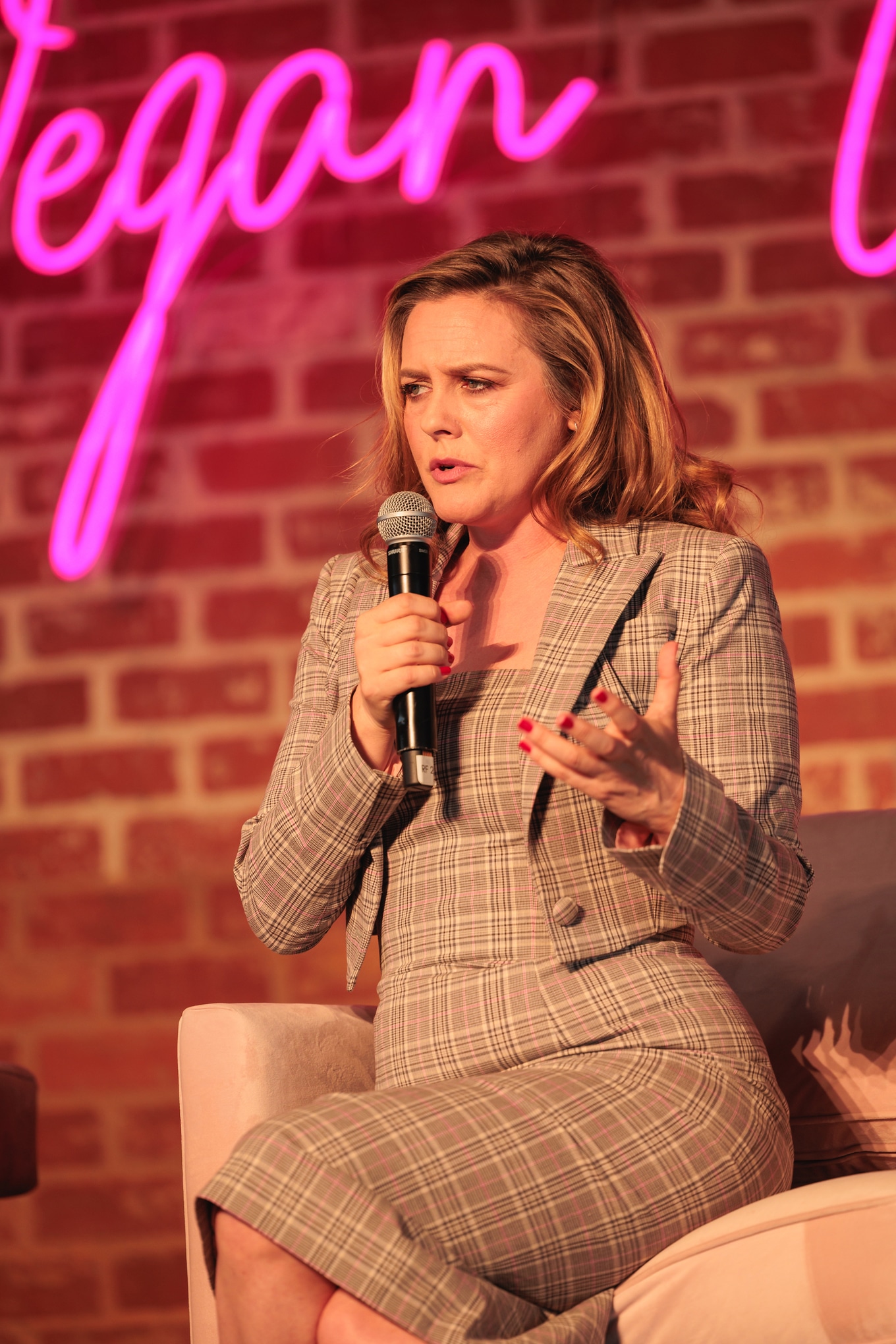 Vegan Women Summit
The chef challenge is just one "sticking point" that serves to bring more attention to VWS, which Stojkovic founded with a mission to empower women to create a better and more sustainable world. The platform, which counts more than 60,000 people globally, connects women professionals around the globe in various ways to help them pitch their ideas, network, find jobs, get funding, and advance their careers.
"One of the ways that we haven't been able to tap into—another area where women are underrepresented—is women chefs," she says. "We've been really thinking of ways that we can elevate the work of women from a culinary perspective."
The goal, Stojkovic says, is for VWS to become an event similar to SXSW, with recurring chef challenges and events that support women in their plant-based pursuits with a 360-degree approach.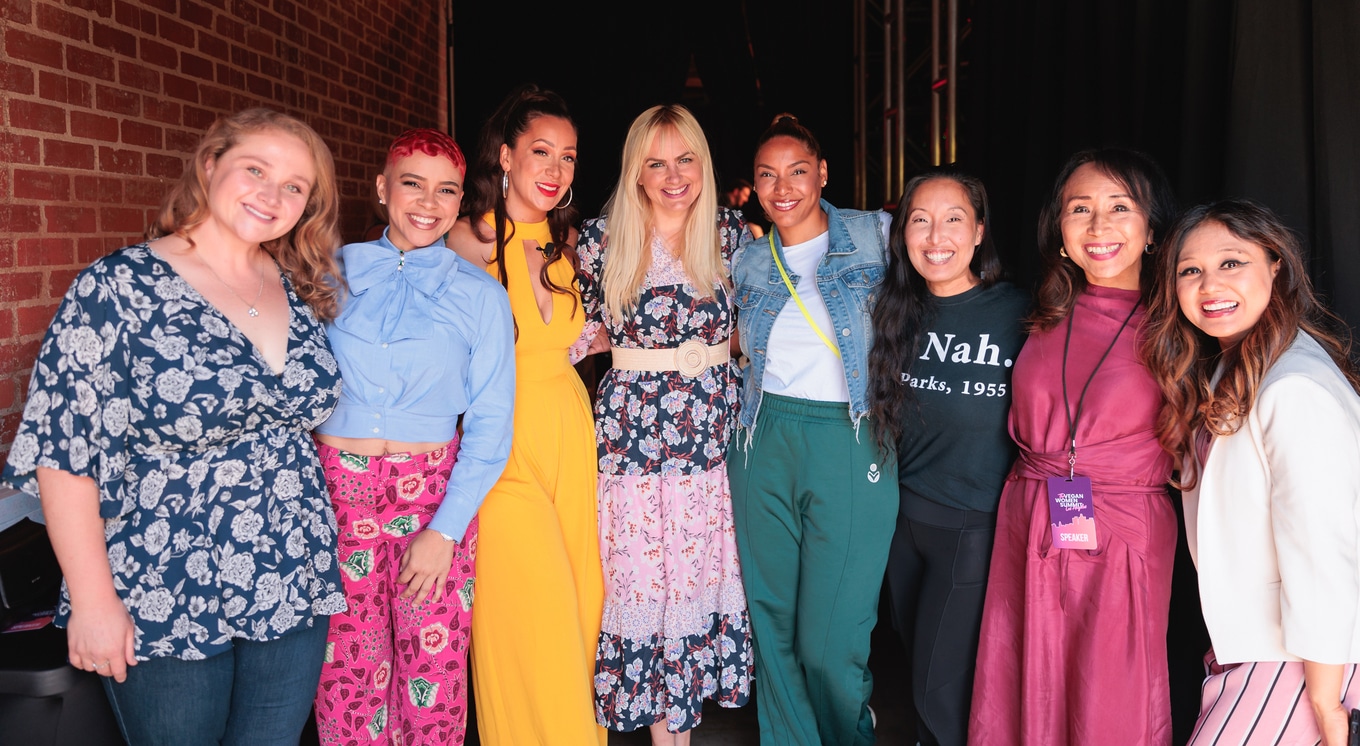 Vegan Women Summit
She hopes that fun elements like these create a culture that has staying power, even when inflation, recession, and perceived notions of these things, challenge the plant-based sector, and food industry at large.
"Women continue to be very underrepresented despite having a strong representation in the kitchen workforce. Actual head chefs and women who are running restaurants are pretty rare," Stojkovic says. "So we wanted to think of a way to bring the brands we work with together with these awesome women who we know are pushing things forward."
"We think that chefs are key to getting people to transition to plant-based," she says.
VWS chose NYC as its host city for its third annual conference as the plant-based lifestyle is booming there, in no small part thanks to Mayor Eric L. Adams, a plant-based advocate who is welcoming the event to his city with open arms.
In fact, his residence, the Gracie Mansion, will kick off the event with a VIP vegan dinner on May 18 that precedes the three-day conference.
Why empowering women is pivotal to plant-based shift
In addition to founding and operating VWS, Stojkovic authored the recently released book The Future of Food Is Female in an effort to illuminate the stories of 15 influential women who are changing the food system despite the odds.
She did so because media coverage around female innovators was abysmal compared to their male counterparts.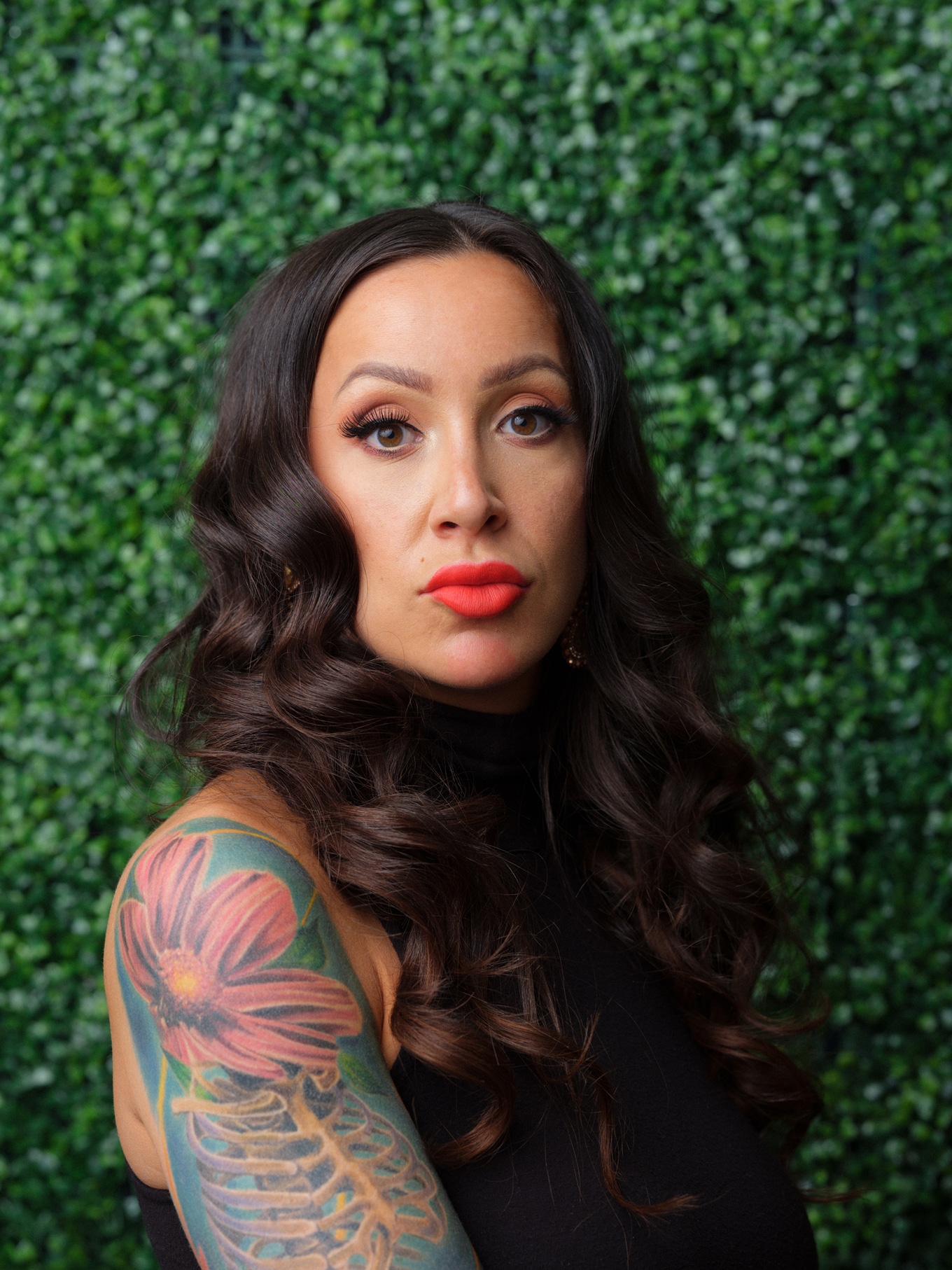 Vegan Women Summit
"All of our work is underpinned by how we can inspire the 51 percent of women on the planet to work toward building a kinder, more sustainable world," Stojkovic says. "One of the things that's really important when it comes to the conversation of food is that we need to look at the fact that women are the ones who lead food purchases in the world."
"When we talk about the transformation of our dinner plates, we really should be looking to women because they are controlling the grocery carts of the world," she says.
Stojkovic explains that women make nearly all food purchases in-store and when they are not doing the shopping, they still heavily influence what households buy.
"We talk to folks all the time that say they're still buying the brands their mother taught them to buy," Stojkovic says. "So women have a deep influence from a consumer perspective on how we eat, not just in the US but beyond."
"That is why it is so important that we focus on women when it comes to diet change because they are the ones who are gatekeeping most of the homes and what we are buying and filling our refrigerators and pantries with," she says.
However, their underrepresentation in other parts of the food industry means they are limited in their ability to effect change on a broader scale.
"That fact alone is why we need to have more women funded to build food companies, women represented in all aspects of the industry whether it's being women investors in food—of which we're still very underrepresented—all the way at being on the frontline as chefs," Stojkovic. "It's the entire spectrum."
"And, of course, we (women) tend to be the ones who eat the most plant-based, yet we are the least represented when it comes to the plant-based industry," she says.
For the latest vegan news, read: