It seems that every week in the world of vegan food news is more exciting than the last and this week is no exception. Monty's NYC has revolutionized vegan butter with a cloud-like fluffy texture we cannot get enough of. In LA, a new vegan macaron shop just opened to serve all your French patisserie needs. And a bevy of new vegan milk chocolate bars and mac and cheeses are hitting stores. Read on for more.
1Dairy-free cloud butter
Vegan brand Monty's NYC is doing some incredible things with butter and cheese. The company just launched new dairy-free products that are made with simple ingredients but puffed up into cloud-like textures (using a proprietary process) to deliver a whole new eating experience.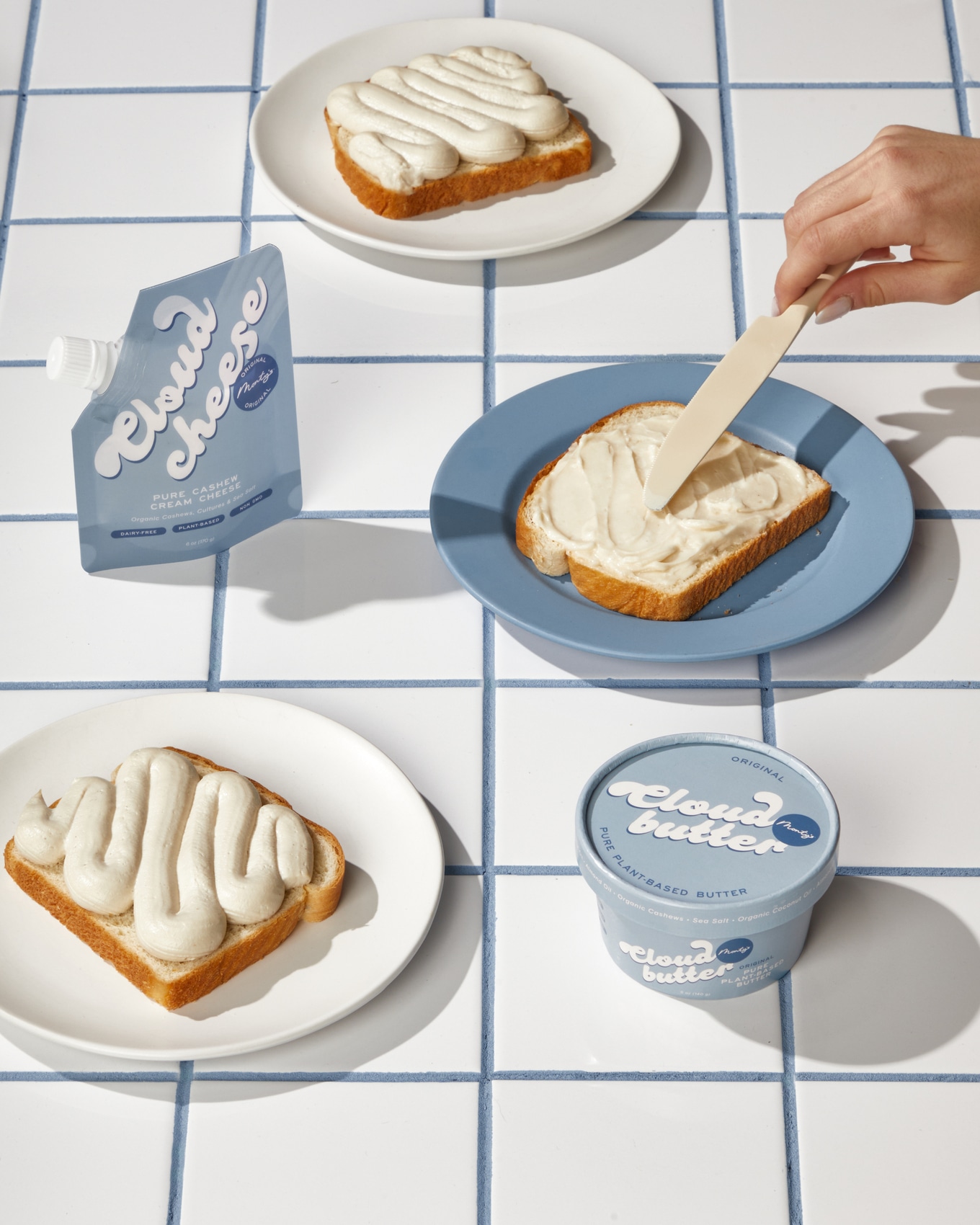 Monty's NYC
Its Cloud Butter is made with organic coconut oil, almond oil, cashews (and plenty of them) and sea salt. The company offers both original and cultured Cloud Butter, both packed in paper cups.
"Our new cultured butter has a cultured cashew cream for an extra tangy buttery bite, better than actual butter … for many reasons," founder Lauren Montgomery tells VegNews.
The company's Cloud Butter is also a star ingredient in the new (and soon to be iconic) vegan cookie at NYC's Levain Bakery—a whopping 6-ounce treat dotted with walnuts and semisweet vegan chocolate chips.
In fact, Montgomery scaled production on the vegan butter because she wanted to provide "only the highest quality plant-based butter for these chocolate chip cookie connoisseurs."
In addition to Cloud Butter, Monty's NYC offers squeezable Cloud Cheese in Original, Scallion, and Truffle Rosemary flavors, all available for purchase through its website.
2Dairy-free milk chocolate galore
It's 2023 and those searching for milk chocolate are no longer limited to dairy-based concoctions. And the selection is only growing. Case in point? Canadian brand Camino—which has been selling fair-trade chocolate since 1999—just launched two vegan milk chocolate bars: Hazelnuts & Salted Caramel and Creamy Chocol-oat online and in stores where its products are sold.
"Canadian consumers are increasingly demanding alternatives to dairy, whether because of health reasons, animal welfare or environmental concerns," Mélanie Broguet, Marketing and New Product Development Manager at Camino, said in a statement. "These two oat milk-based chocolate bars deliver full flavor without compromise."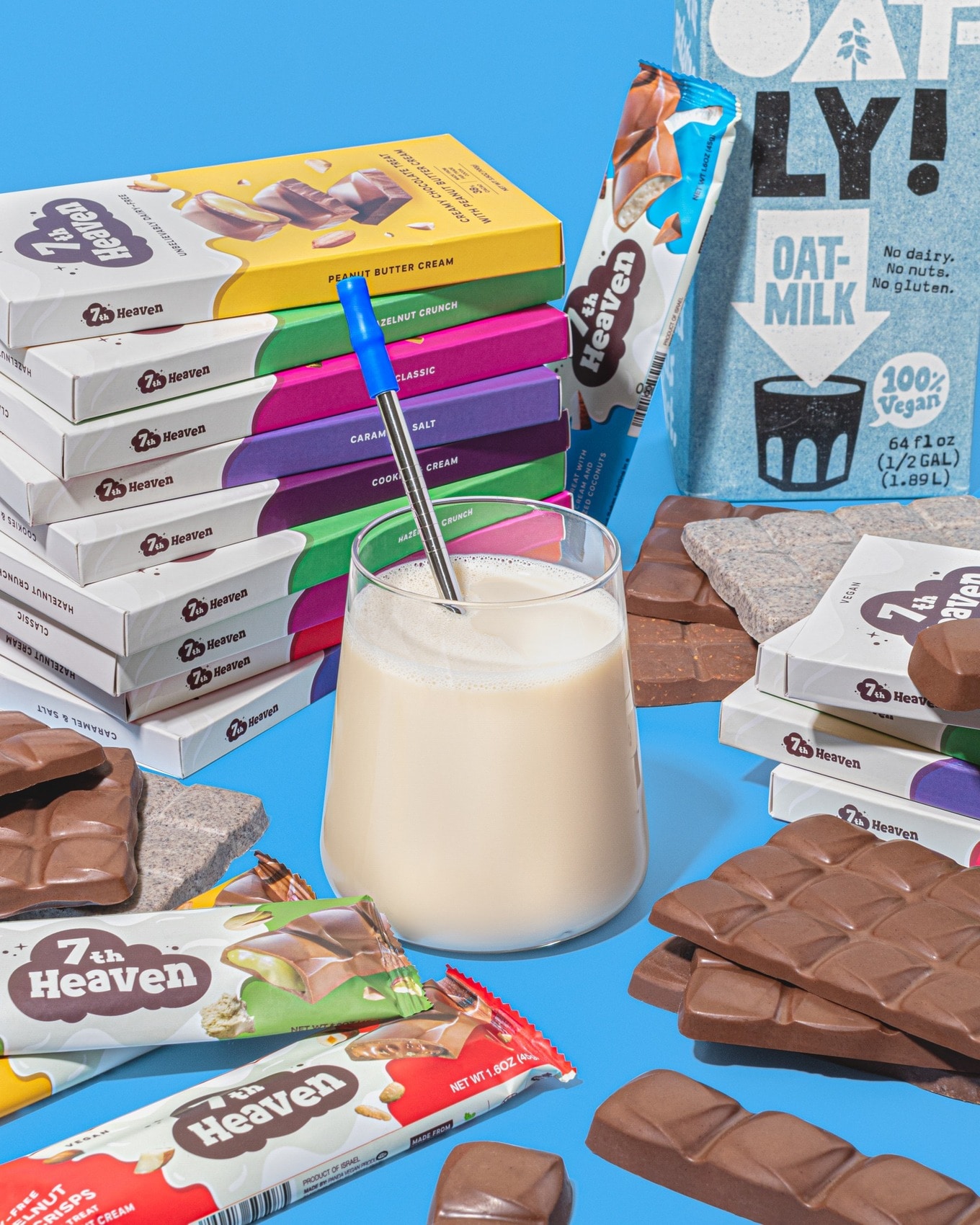 7th Heaven
Want more vegan milk chocolate? Israel-based brand 7th Heaven announced this week that its bringing a selection of its popular chocolates to the United States, starting with local retailers in Florida, Los Angeles, and New York with national distribution plans in the works.
Founded by vegan couple Daniel Bareket and Elya Adi, the chocolates are made from cocoa, soy, and coconut, and are available in nine flavors, including Peanut Butter and Cornflakes; Caramelized Coconut; Pistachio and Halva Cream; and more.
"We are thrilled to bring 7th Heaven chocolate to the United States," Malanda Miklic, vice president of sales, said in a statement. "Our goal is to make dairy-free chocolate desirable, irresistible, and approachable, and we can't wait to hear what people think. We promise, it's shockingly delicious."
3LA's new vegan macaron shop
Macarons are one of those treats that hit the spot every time. However, most are made with egg whites, the key ingredient to achieving their telltale texture. But vegan versions of these little cookies have come a long way, with entire shops dedicated to macarons popping up nationwide.
This week, Los Angeles got yet another vegan macaron shop with the opening of Verón in Downtown. Founded by Shera Fournier, the business previously operated mostly online with pop-ups at events such as Vegan Exchange.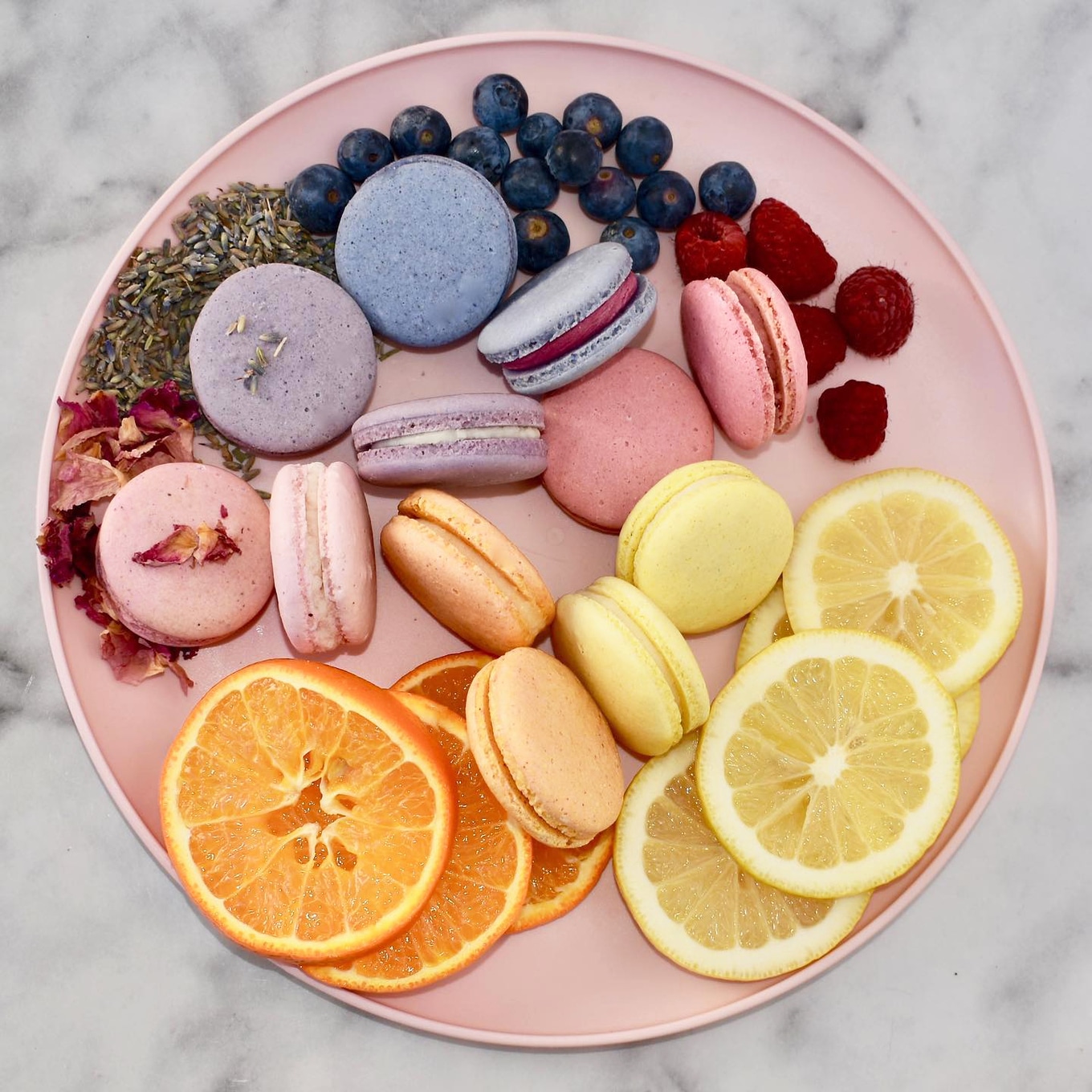 The Verón
Fournier's first brick-and-mortar shop stocks 18 different flavors such as Earl Grey, chocolate, lavender, guava, kiwi, and a selection of limited-edition monthly flavors.
Verón's vegan macarons are made with a mixture of vegetable starches in place of eggs and the shop offers gifting bundles, macaron trees, and more.
4Slutty Vegan's new cheese
Over at Slutty Vegan, it seems like the excitement never dies down. This week, owner Pinky Cole was announced as the "Beauty of the Week" covergirl of the newly revived Jet Magazine, a cultural phenomenon that ceased print operations in 2014.
"This moment is so personal and special to me because in many ways, JET helped shape who I wanted to become and who I am now," Cole said in a statement. "As I look back at myself as a kid, I want every little girl out there to know that dreams do really come true."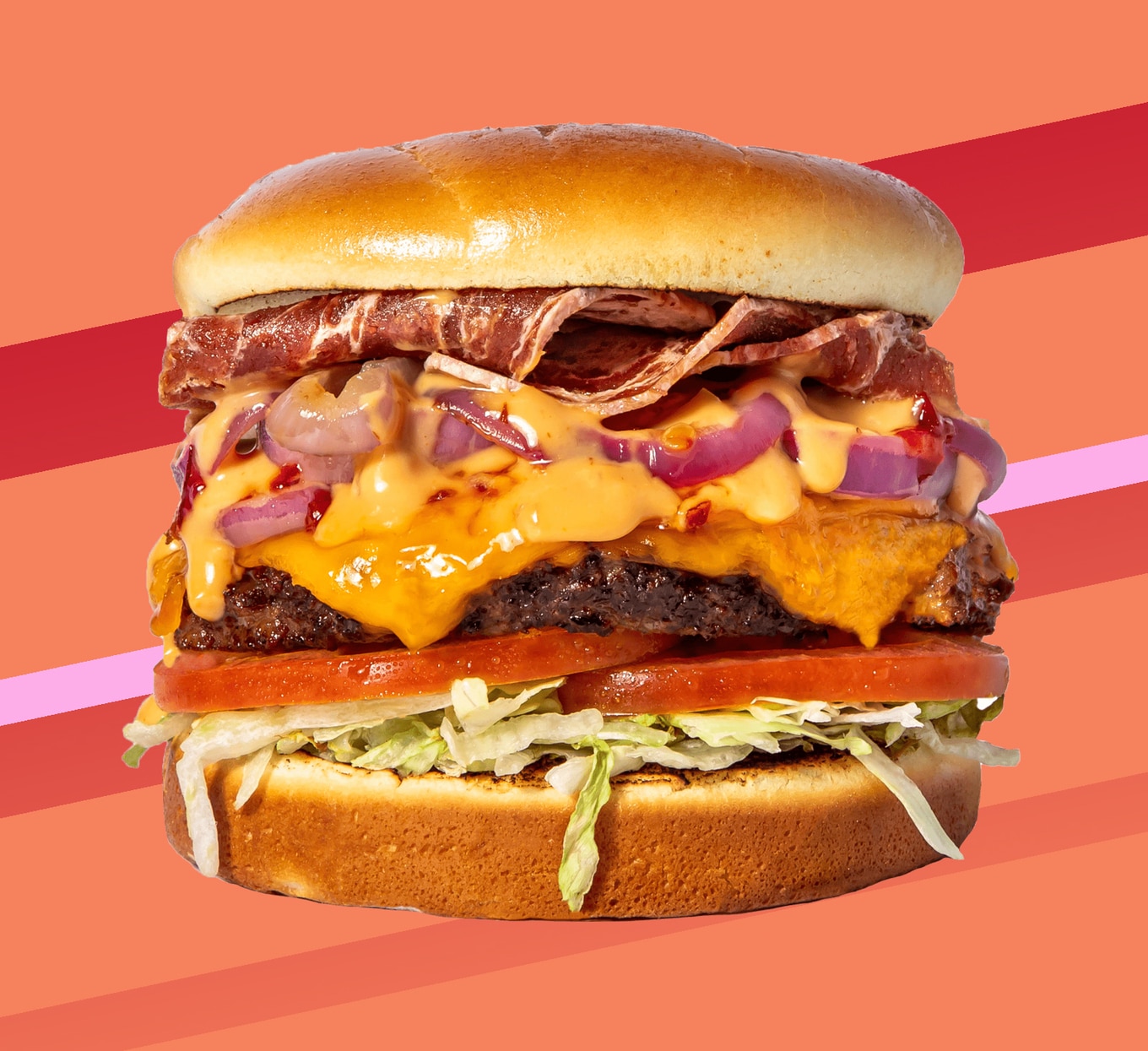 Slutty Vegan
And as always, Cole is also keeping things exciting at the shop with the debut of a new vegan cheese on her super popular burgers. Available in American-style slices, this melty cheese is made by Korean company Armored Fresh with plant-based lactic acid, almond milk, and protein.
"We are honored that Slutty Vegan selected Armored Fresh to top their carefully curated vegan burgers," Rudy Yoo, Founder and CEO of Armored Fresh said in a statement. "With a mission to support our community and dedication to making plant-based alternatives accessible at the forefront of both brands, the partnership was a perfect match."
5Vegan mac and cheese on the move
More cheese? You got it. This week, Banza expanded its existing mac and cheese line to include a new Vegan Deluxe Mac & Cheese made with its chickpea-based pasta and a luscious dairy-free cheese sauce.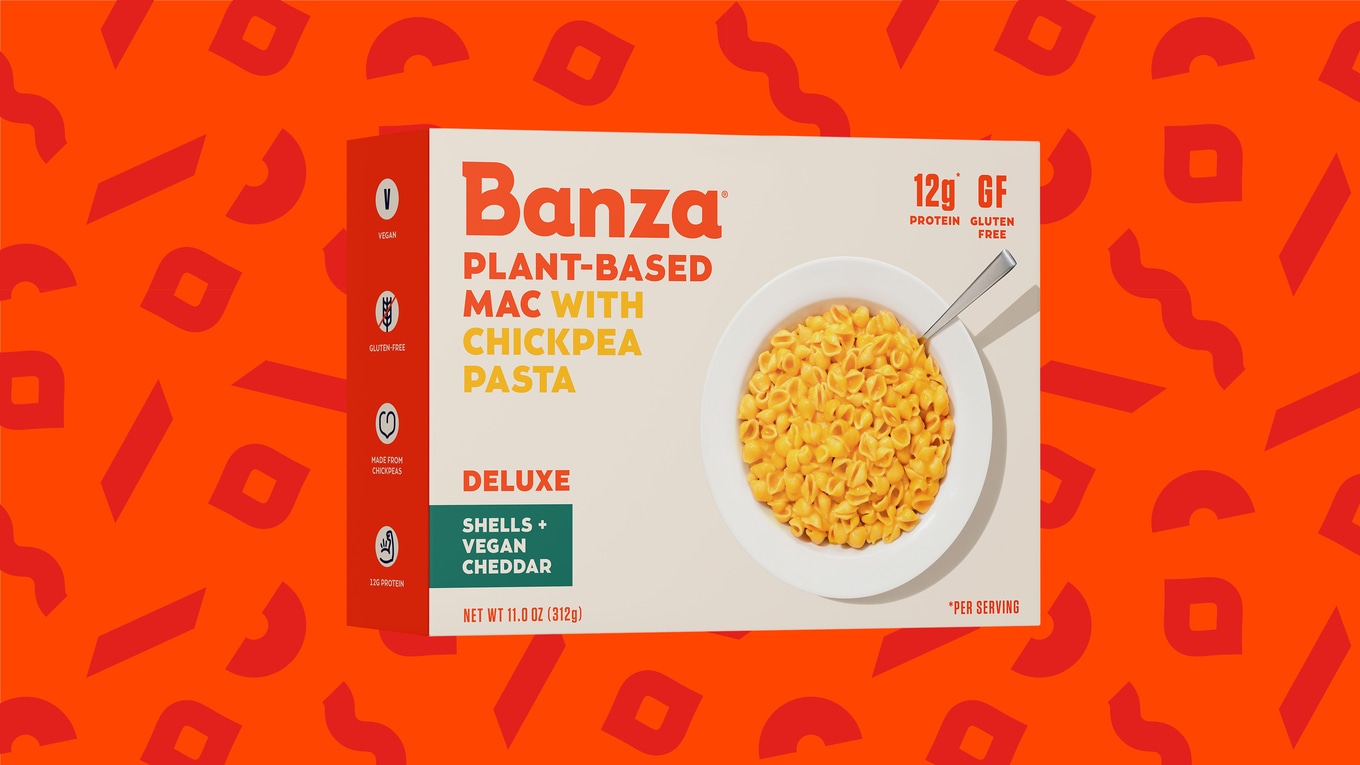 Banza
If you're a protein fiend, Banza says this one has three times the protein, fiber, and 30-percent less calories than other vegan macs on the market. Find it at Whole Foods Markets nationwide.
More of a Sprouts shopper? You've got a new vegan mac and cheese on shelves, as well, thanks to GrownAs* Foods. At 380 Sprouts nationwide, you'll now find the kid-friendly mac in Classic and Truffle flavors.
The vegan mac and cheese is included in Sprouts new display format, called "innovation centers" that spotlight up-and-coming brands.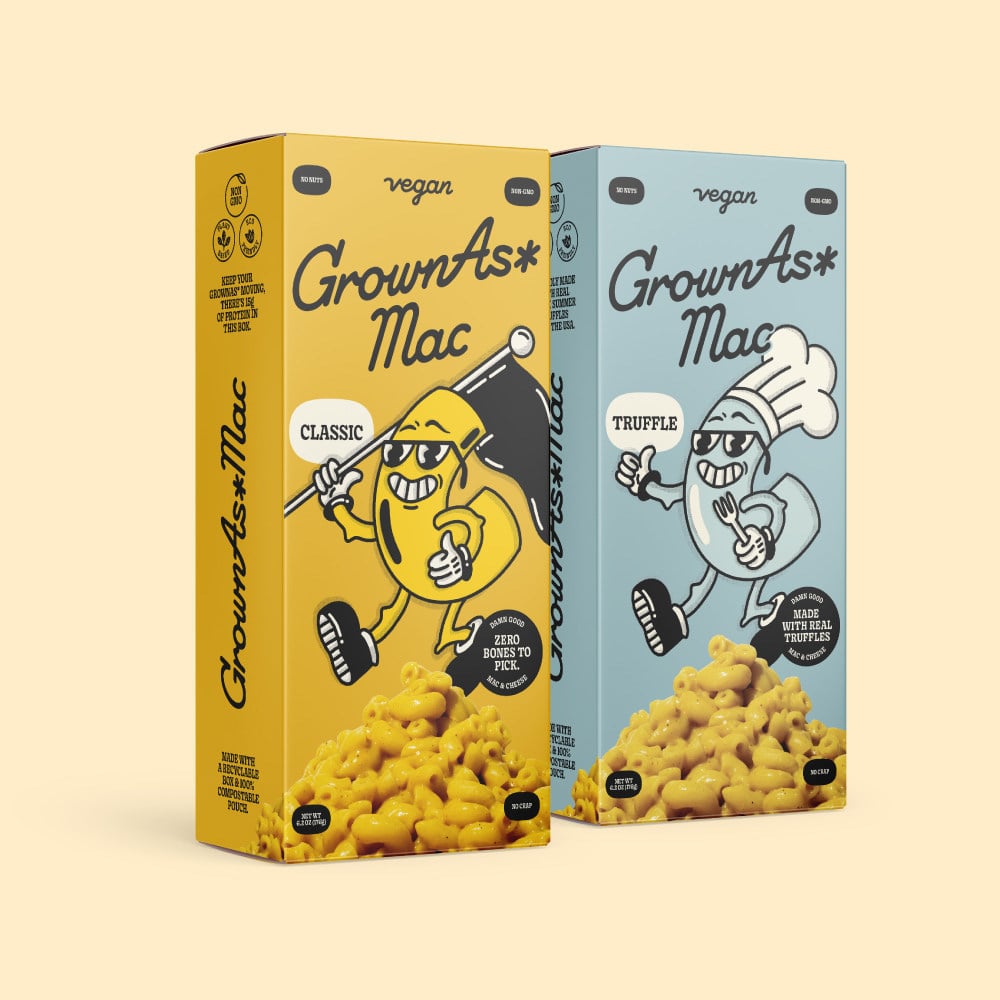 GrownAs* Foods
"This new format is helping to even the playing field within the grocery industry, not only making it possible for smaller brands like GrownAs* to expand their footprint, but also easier for consumers to try new products that align with their core values," David Delcourt, GrownAs* Foods' Chief of Flavor, said in a statement. "We can't wait to see GrownAs* on Sprouts' shelves."
For the latest vegan news, read: