Celebrity chef-crafted pizzas with gooey, bubbly, and melty mozzarella cheese but make it vegan? James Beard Award-winning chef Nancy Silverton will soon have just the thing at her Los Angeles restaurant Pizzeria Mozza, which, as the name indicates, is all about cheesy pizzas.
"We always try to accommodate our guests at Pizzeria Mozza, including those with unique dietary preferences," Silverton said in a statement. "However, we don't always have the right solution."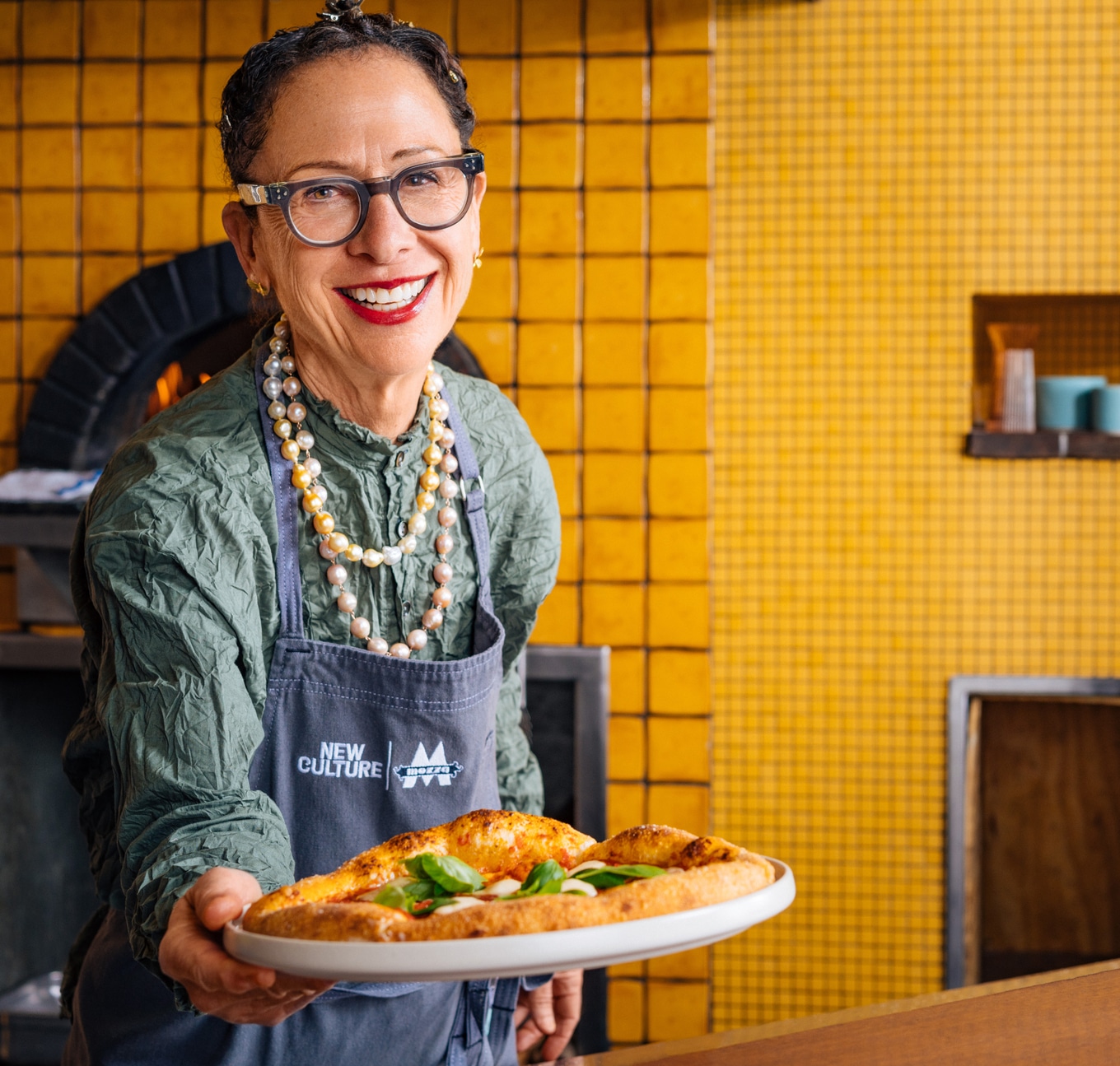 New Culture
For this reason, Silverton—a pioneer of LA's Italian food scene—chose to partner with New Culture, a food-technology company that makes dairy-identical vegan cheese using precision fermentation. Made using microbes instead of cows, New Culture's vegan cheese stretches and melts just like mozzarella, a key selling point for Silverton.
"I've always been of the school of thinking that just because it's a substitute doesn't mean it needs to be anything less than spectacular," she said. "When I tried New Culture cheese, I was surprised and excited by the integrity of the product and really felt it lived up to our standards."
"I am so excited to offer New Culture cheese at Pizzeria Mozza," Silverton said.
New Culture's novel mozzarella cheese at Pizzeria Mozza
After witnessing the devastating impact of traditional dairy production on his homeland, New Zealand-born Matt Gibson, founder of New Culture, set out to create a vegan cheese that could rival the real thing
Instead of relying on the cruel and unsustainable practices of traditional dairy farming, Gibson turned to microbes to produce dairy protein. By using precision fermentation, New Culture cultivates the crucial protein casein, which is responsible for the unique mouthfeel, stretchiness, and melt of traditional dairy cheese.
New Culture's animal-free cheese is made by harvesting this protein from fermentation tanks and using it as a base for dairy-identical cheeses which have the added bonus of being free from cholesterol.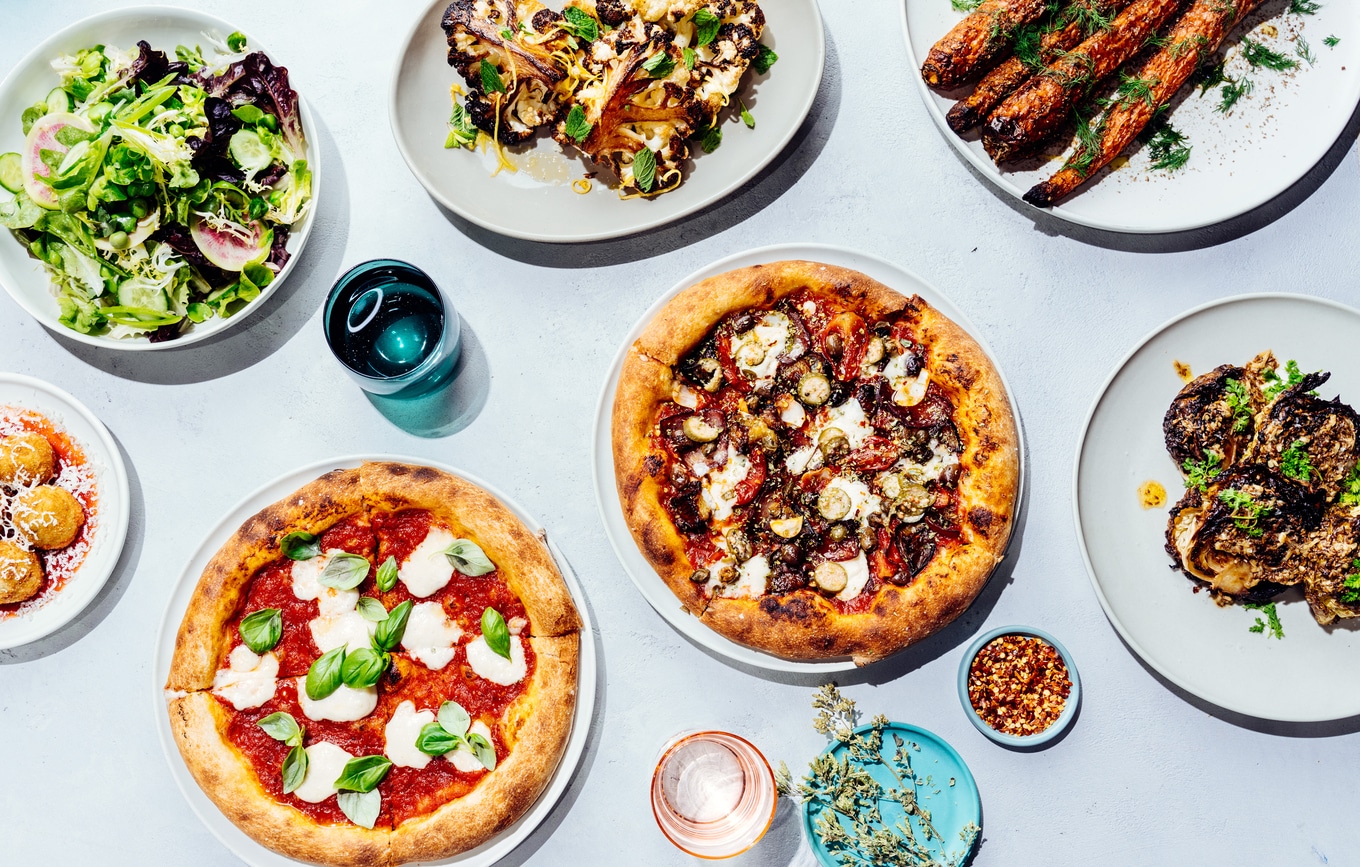 New Culture
Dubbed the "Queen of Dough" for her top-notch pizza crusts, Silverton will put two pizzas she co-developed with New Culture on the menu at Pizzeria Mozza in 2024: a traditional Margherita and a caponata pizza with eggplant, tomato confit, pickled onions, and caperberries.
"New Culture's animal-free, dairy mozzarella is a first-of-its-kind product, and we couldn't be prouder to introduce it with Nancy Silverton, an iconic chef, restaurateur, baker and pizzaiola," Matt Gibson, New Culture CEO and co-founder, tells VegNews.
"This is a major commercial milestone for us and makes the promise of an animal-free dairy future feel attainable," Gibson says.
Silverton might not exclusively cook vegan food but she is no stranger to plant-based cuisine. Earlier this year, the chef participated in the 10th-anniversary celebration of vegan restaurant Crossroads Kitchen, for which she prepared the second course: Celery Heart Salad with Spring Vegetable Crostini. The La Brea Bakery founder also recently introduced vegan brioche to her popular bakery business.
Silverton's partnership with New Culture marks a first for both the chef and the company—which will make its restaurant debut at Pizzeria Mozza.
"Nancy has never used animal-free cheese at any of her restaurants so her decision to serve New Culture cheese speaks volumes about our product and vision," Gibson says. "We can't wait to bring our animal-free, dairy mozzarella to other pizzerias next as we continue down the path of transforming the multi-billion dollar, global dairy industry."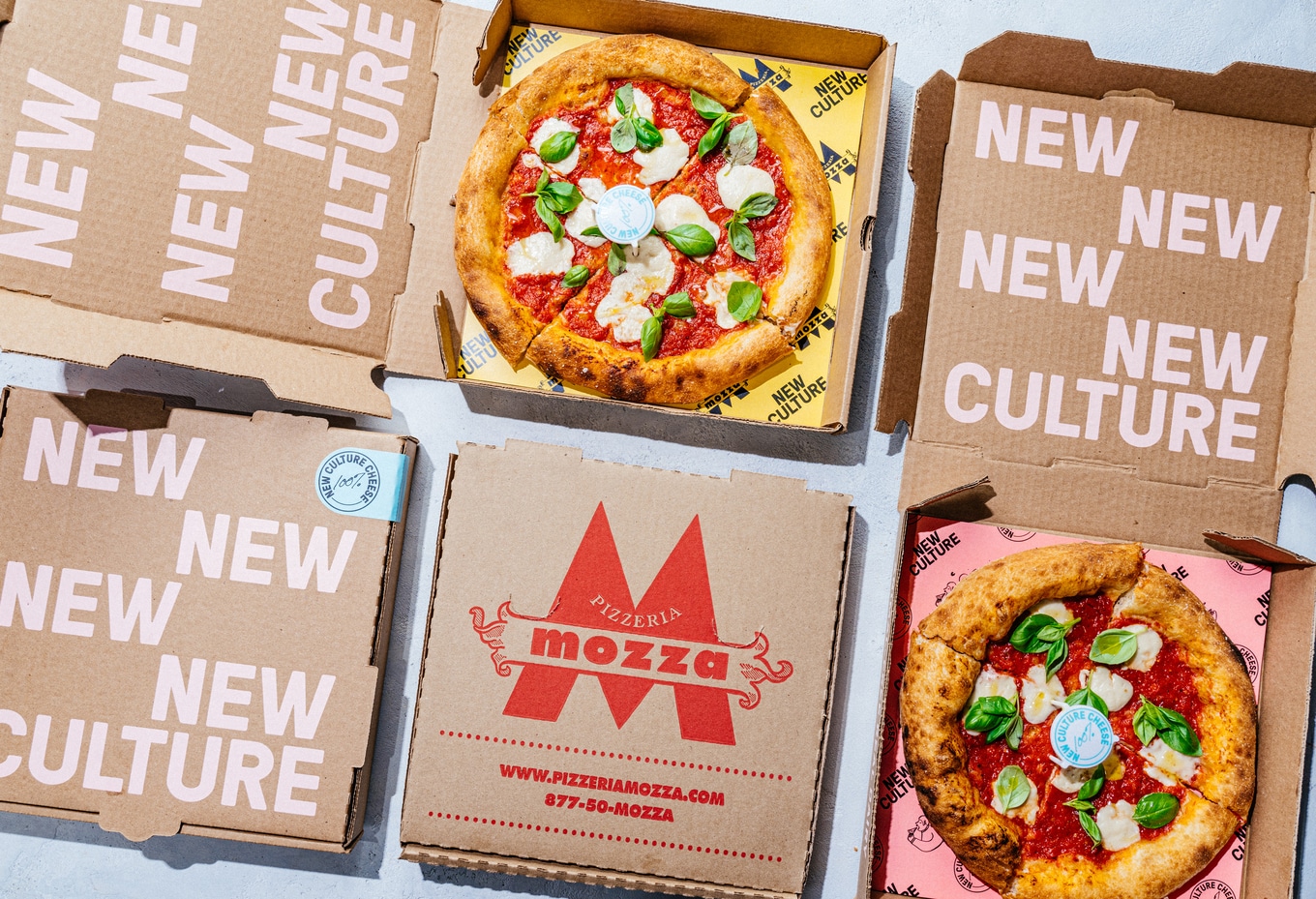 New Culture
Prior to hitting the permanent menu, New Culture and Silverton will preview their creations in a series of events, the first of which will happen in June at Pizzeria Mozza in Los Angeles, followed by additional events in Los Angeles, New York City, and San Francisco.
Transforming dairy with precision fermentation
The debut of New Culture comes at a pivotal time when the climate crisis—fueled in no small part by the global animal agriculture industry—rages on. And the inefficiency of producing food using animals continues to be in the spotlight.
Just this April, the massive barn fire that broke out at a Texas dairy killed more than 18,000 cows, exposing the cramped conditions in which dairy cows live out their short lives.
"It seems every day there's more troubling news that comes out about the animal agriculture industry—whether it's related to food safety, greenhouse gas emissions, water pollution, antibiotic resistance, animal welfare, or other concerning developments," Gibson says. "This news only reinforces how fragile and broken our global food system is and the necessity of doing what we can to reimagine how food is produced."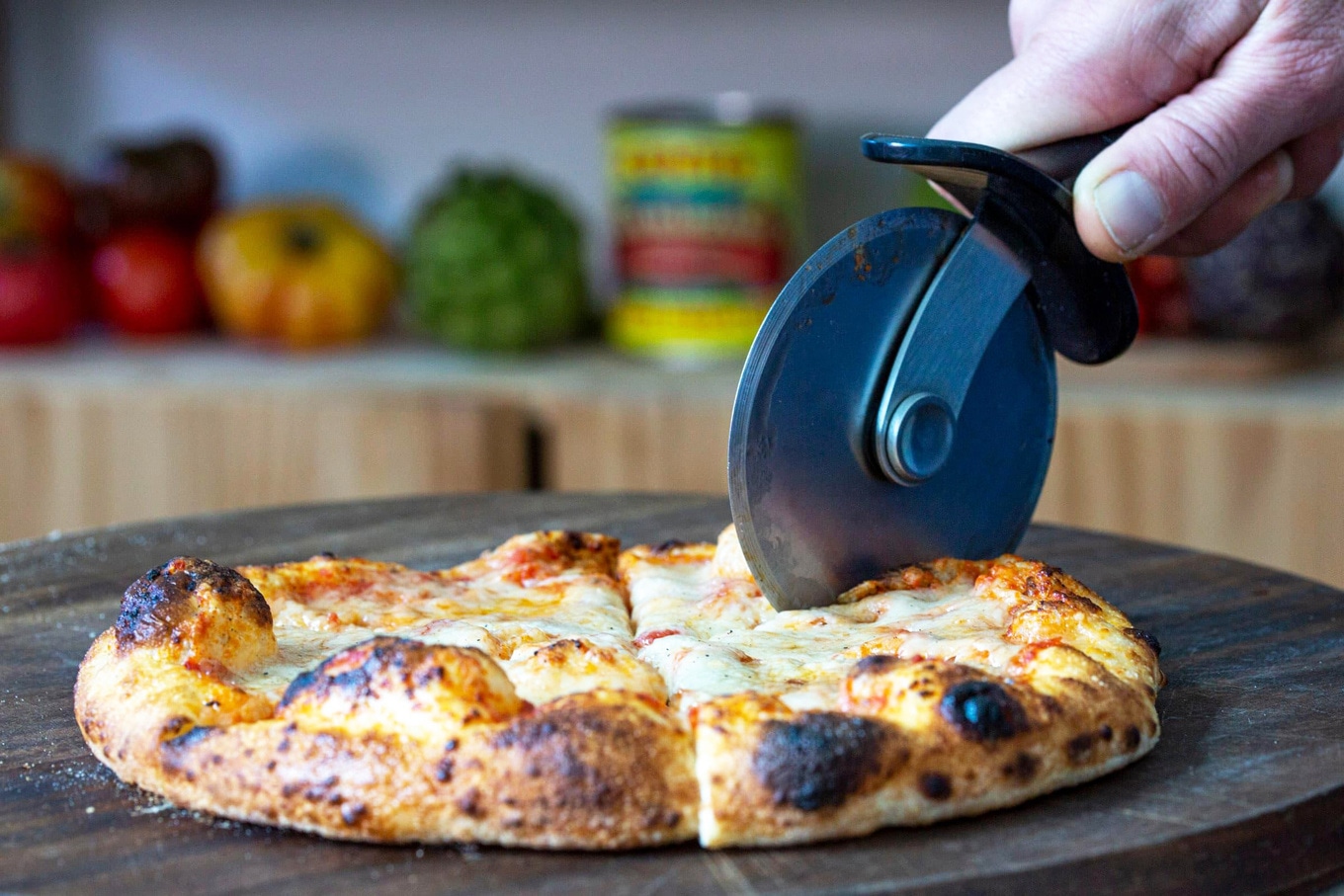 New Culture
New Culture's process removes the cow from the equation, drastically cutting down resource usage and greenhouse gas emissions while producing the same quality dairy proteins without the need to exploit the bovine reproductive system.
"Transformational products like New Culture's animal-free dairy present fundamentally better options for consumers that taste great and have a lighter impact on the planet and human health," Gibson says.
"We have no time to waste, which is why we're so eager to launch our first product—melty, stretchy mozzarella—starting at Pizzeria Mozza," he said.
Since New Culture's mozzarella is made using a novel process, throughout 2023, the company is working to secure a GRAS (Generally Recognized as Safe) status from the United States Food and Drug Administration.
The company—which counts CJ CheilJedang, a $23 billion Korean pizza conglomerate, and agri-business giant ADM, as investors—is also scaling its manufacturing process in order to reach commercial volumes of its animal-free cheese in 2024.
"We've received overwhelming interest from pizzerias for our revolutionary cheese, from independent, local operators to much larger chains," Gibson says. "Next up we'll continue to expand our group of launch partners to bring our delicious, animal-free cheese to pizza lovers everywhere."
For the latest vegan news, read: