What if pizzerias everywhere offered cheese that tasted, stretched, and melted just like dairy but without any of the animal cruelty or environmental harm involved in exploiting cows for their milk? This vision is what the near future looks like for New Culture, a precision fermentation company that just signed a major deal with agricultural giant ADM to help get its animal-free mozzarella on menus at pizzerias in the United States next year.
While traditional dairy is revered for its flavor and texture, the downsides of producing it have motivated many to find better solutions to conventional cheese. One has been through the use of plant-based milks that are put through traditional cheesemaking processes to create alternatives for dairy cheese. While companies have found some success through this approach, New Culture has been focusing on creating the perfect alternative to conventional cheese by developing an animal-free version of casein—the functional protein responsible for many of the favorable attributes of dairy cheese. This casein, which it makes through precision fermentation, unlocks the potential to make any vegan cheese, and New Culture is starting with mozzarella to appeal to the masses.
Through its partnership with ADM, New Culture aims to commercialize its animal-free mozzarella cheese, as the first major step in its ultimate goal of disrupting the $70 billion global dairy market, approximately 30 percent of which is from cheese. For ADM, this partnership is part of the agri-giant's investment into continued innovation around sustainable protein sourcing and production.
"After tasting New Culture's delicious animal-free mozzarella, we recognized that the company had the potential to play a central role in bringing great-tasting, break-through products to the dairy aisle, and we're excited to bring our global precision fermentation and manufacturing expertise, and our extensive consumer product application capabilities to this effort," Ian Pinner, ADM's Senior Vice President, Strategy and Innovation, said in a statement. "We look forward to working with New Culture to help meet fast-growing consumer interest in alternative dairy and cheese."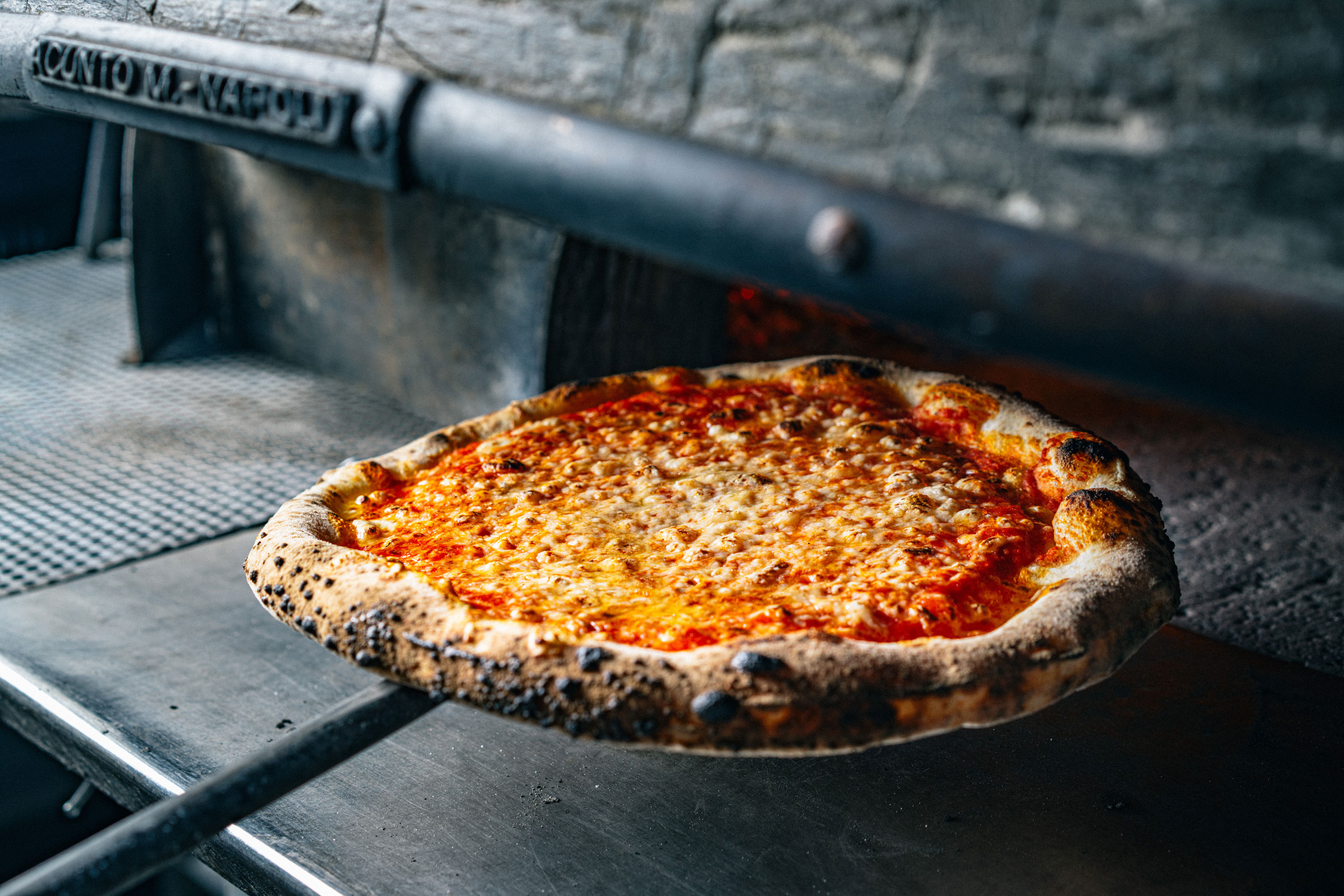 New Culture
Making better cheese with animal-free casein
New Culture co-founder Matt Gibson is originally from New Zealand, an island nation known for its expansive dairy farms. The longtime vegan has seen the destruction that dairy production has had on his homeland, like the pollution it releases into the country's lakes and rivers. Gibson was inspired to do his part in changing the global food system when he watched Dr. Mark Post showcase the first cultivated beef burger grown using cellular agriculture in 2013.
Gibson saw how Post transformed the way food products are produced, rather than convincing consumers to change the way they eat. "I really wanted to be a part of it and dairy stuck out to me as something I have been exposed to," Gibson tells VegNews. "The technology to create animal-free dairy (precision fermentation) is much more mature and easier to get to market than cultivated meat and I knew the science. It was a perfect storm of passions that came about for me when I first heard about this $300,000 burger."
That burger—the first to be made from a small amount of animal cells in a lab-setting—did cost upwards of $325,000 to produce. But since then, cellular agriculture has grown exponentially and the cost to produce meat in this way is steadily decreasing as new technologies continue to be developed.
For his part, Gibson chose to tackle dairy with precision fermentation, a process that does not rely on animal cells. Instead, New Culture harnesses the power of microbes and encodes them to express casein—the protein responsible for most of the characteristics tied to dairy cheese such as mouthfeel, stretchiness, melt, and more.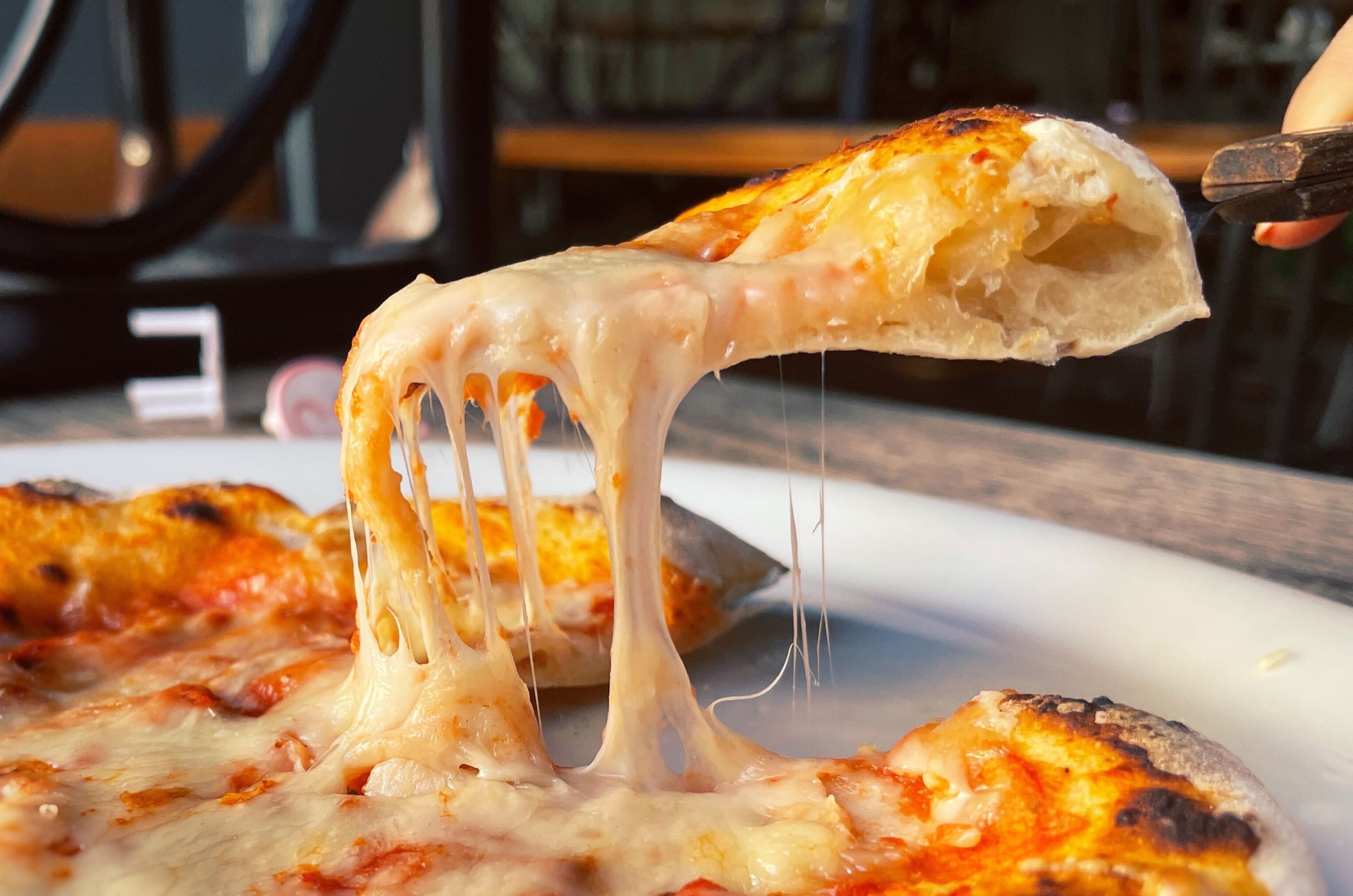 New Culture
"The reason plant-based cheeses aren't good enough is that they lack the one key ingredient that gives dairy cheese all of its fundamental characteristics," Gibson says. "All of that comes from one ingredient and that is casein protein. It is a protein that is so crucial to dairy cheese, that without it, you cannot make a good product. At New Culture, we really want to create the best cheese experience possible and for that, we need casein protein."
So the team at New Culture turned to precision fermentation to train microbes to produce the crucial protein which is grown inside fermentation tanks and harvested to create a powder that serves as the base of its animal-free cheese. "What we come out on the other side with is a dairy cheese that is animal-free," he says, explaining that the cholesterol-free cheese is also much more sustainable without sacrificing any of the qualities of conventional dairy cheese.
While other companies in the space, most notably Perfect Day, have cracked the code for animal-free whey—a globular protein that is another component of dairy products—producing casein, Gibson says, is "an order of magnitude more difficult" but worthwhile because once solved, "suddenly you open up the world of cheese."
While New Culture does not use animals in any portion of its process, much like others in the space, it makes clear that the proteins contained in the cheese will likely trigger milk allergies. However, Gibson says that far into the future, a "hypoallergenic dairy protein" is possible where New Culture solves milk allergies by removing that portion—the allergenic epitope—of the protein.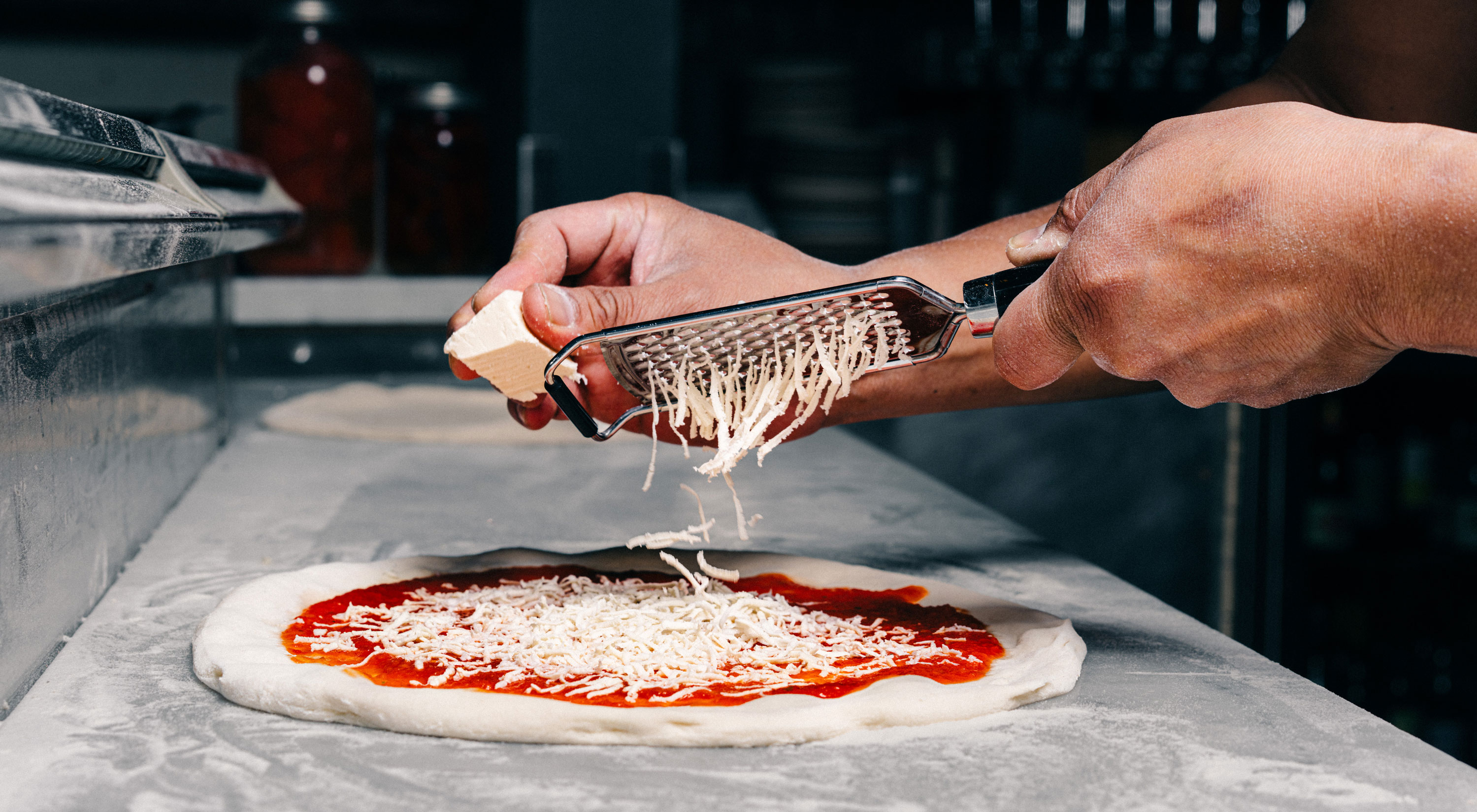 New Culture
Changing the dairy industry for the better
While New Culture can produce any cheese—from hard Parmesan to gooey camembert to funky bleu cheese—the company chose to start with vegan mozzarella for the greatest impact. "It's the most-consumed cheese in the US," Gibsons says. "When we think about our strategy from a mission-driven perspective, for us to create the most positive impact as quickly as possible, tackling the mozzarella market and converting those consumers—and especially the biggest users of mozzarella, national pizza chains—to animal-free dairy mozzarella will be a big win from a mission point of view but also a revenue point of view. They use and buy a lot of cheese. In the US, pizza is a beloved food."
With ADM in its corner, the company can produce its animal-free cheeses at higher capacity and work together with ADM to leverage its expertise in the agribusiness space to improve product experience for future cheeses. The scale-up process will involve a multi-pronged approach that sees New Culture tapping into existing fermentation infrastructure, contracting with outside manufacturers, and building its own facilities—all necessary components of disrupting the dairy cheese industry at large.
The ADM partnership also represents something more intangible. "Seeing these large, established companies understand the significance and reality of what New Culture is doing," Gibson says. "They don't see this as a gimmick or a flash in the pan. They see this as the future and they want to be a part of it. Not just from a profit perspective but simply from doing their best to improve the planet and to provide a future for these generations. That's one of the reasons we wanted to follow this partnership with ADM because they're very aligned on this, as well."
New Culture's innovative vegan mozzarella will begin to hit pizzeria menus in 2023 and its ADM partnership, Gibson says, will allow the company to "think bigger."

For the latest vegan news, read:
Can Kevin Hart's Vegan Fast-food Chain Become as Big as McDonald's?
TikTok's Pink Sauce Is Finally Coming to Stores. And This One Will Be Vegan.
Bella Hadid Joins Fight to End New York City's Outdated Horse Carriages