Most vegans know how to order pizza at any chain restaurant: ask if the sauce and crust are vegan, add extra veggie toppings, and hold the cheese. But what if these chains offered a gooey, stretchy, dairy-identical mozzarella but made without harming any animals or the environment? Game-changer, right?
This reality could come as soon as next year thanks to Korean conglomerate CJ CheilJedang. In 2019, it acquired Schwan's Company—the second largest frozen food company in the US—which owns frozen pizza brand Red Baron. Overall, the Korean company is worth $23 billion and holds a 25-percent stake in the United States frozen pizza market.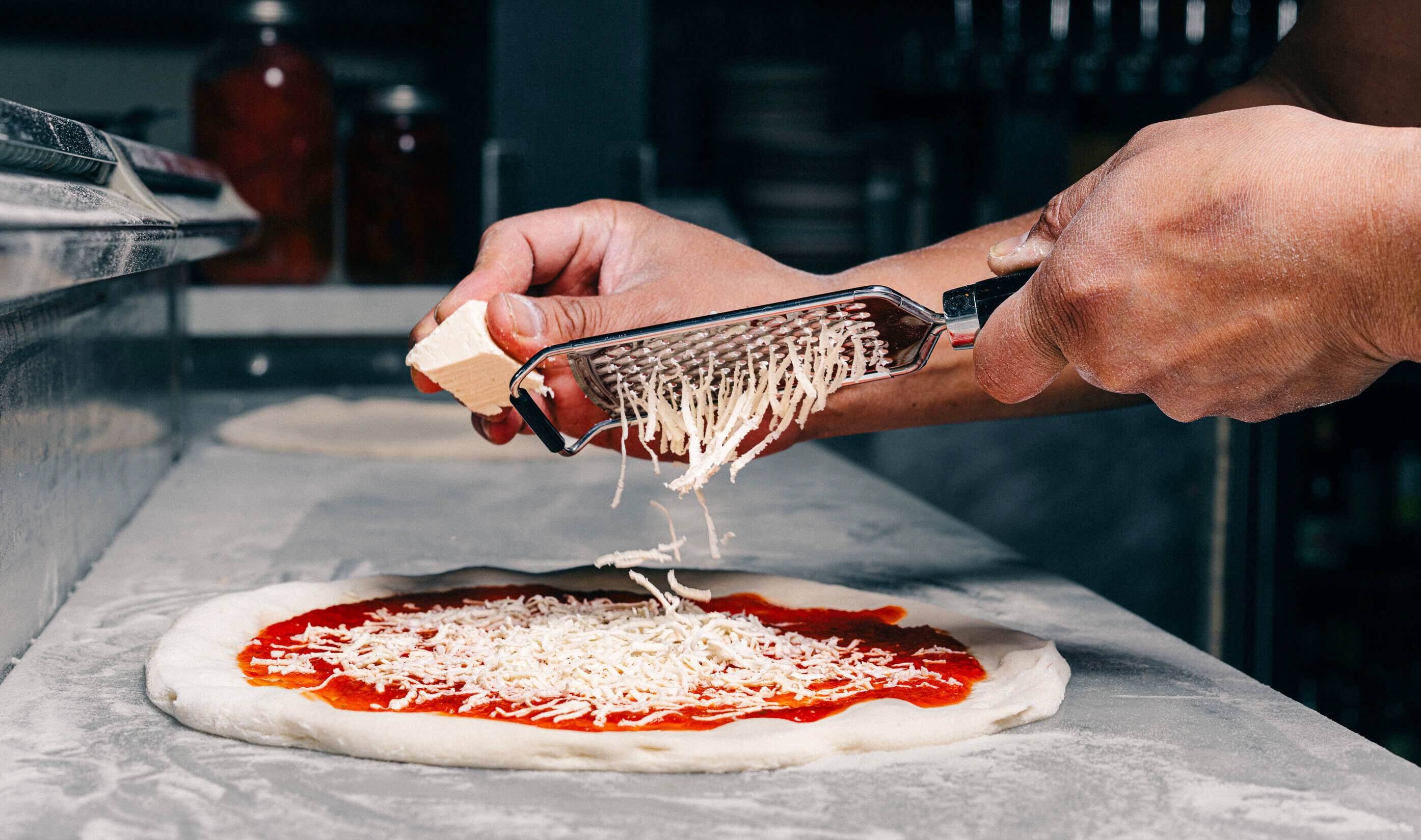 New Culture
CJ CheilJedang's latest investment is in New Culture, a California-based food-technology company that makes dairy-identical vegan cheese by harnessing the power of precision fermentation.
As a company, CJ CheilJedang has 60 years of experience in areas such as fermentation technology, flavoring development, and plant-based protein ingredients. Its investment in New Culture is synergetic with its own mission of supporting animal-free innovation.
"Our partnership with New Culture reinforces CJ CheilJedang's alternative protein investment strategy, and underscores the overwhelming demand for animal-free ingredients across the industry," Yunil Hwang, CEO of the BIO Business Unit at CJ CheilJedang, said in a statement. "New Culture's animal-free mozzarella will usher in a new era of bio-based innovations in the dairy category."
Vegan cheese made better with microbial fermentation
New Culture's founder, New Zealand-born Matt Gibson, was inspired to develop a viable vegan solution to cheese after witnessing the destruction that traditional dairy production continues to have on his homeland.
To produce traditional dairy, female cows are impregnated en masse, then separated from their calves (who are typically sent to slaughter for veal), and then milked for the duration of their short lives before being sent to slaughter themselves.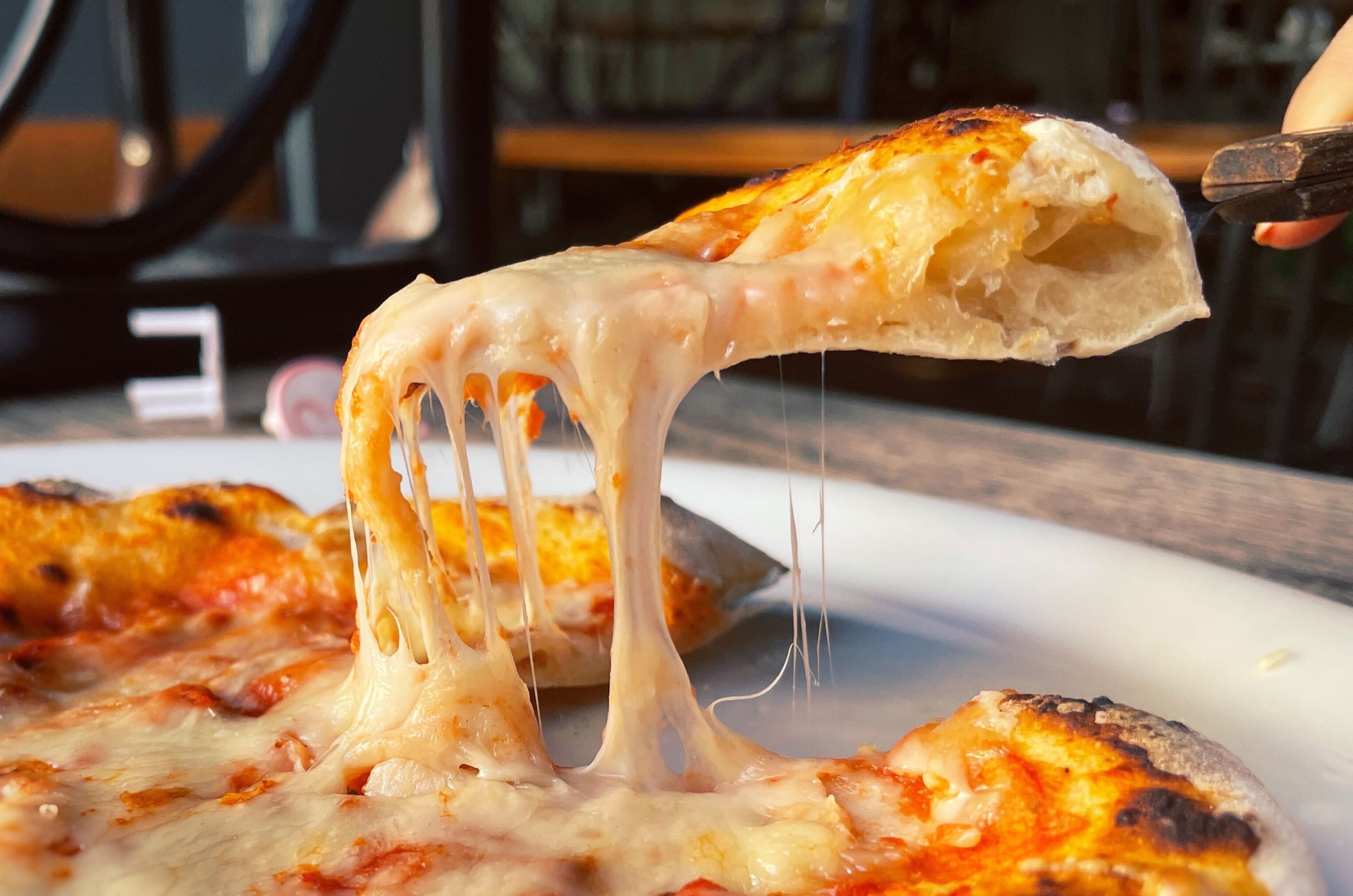 New Culture
Gibson found a better way to make dairy protein by turning his attention to microbes which can be used to express casein—the protein responsible for most of the characteristics tied to dairy cheese such as mouthfeel, stretchiness, melt, and more.
New Culture uses precision fermentation to train microbes to produce the crucial protein, which is grown inside fermentation tanks and harvested to create a powder that serves as the base of its animal-free (and cholesterol-free) cheese.
Gibson says that casein is the missing ingredient in other cheese alternatives, which rely on plant ingredients to deliver cheesy flavors but lack the functionality of the crucial proteins in dairy.
"At New Culture, we're leading the change to an animal-free dairy future, starting with our melty, stretchy mozzarella," Gibson tells VegNews.
While the company can make every type of cheese using this process, Gibson chose vegan mozzarella as New Culture's debut product to tackle a key segment of America's cheese industry, which produces 6.2 metric tons of dairy cheese every year.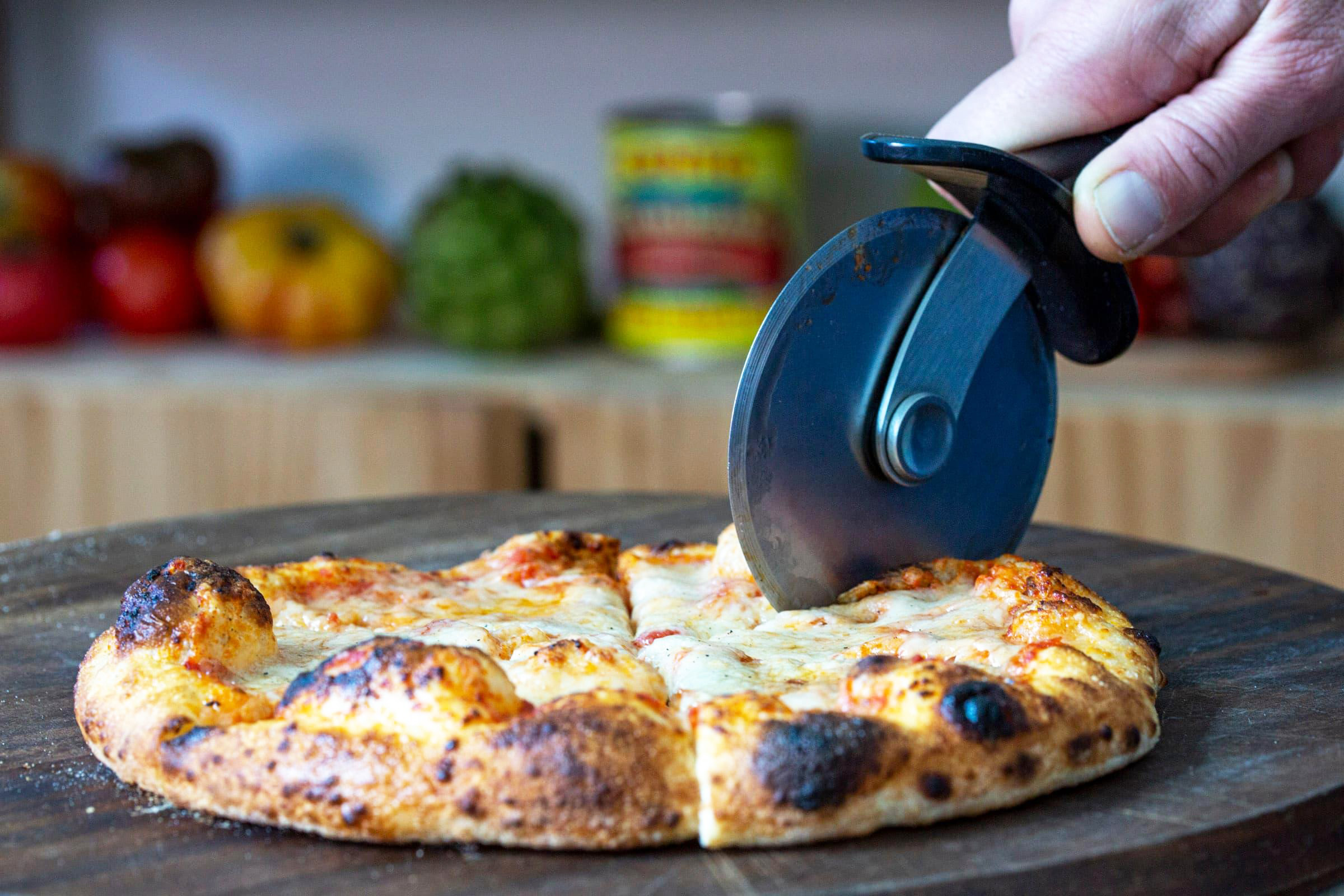 New Culture
Creating dairy-identical cheese in this way, as opposed to traditional animal agriculture, comes with many benefits, including a major decrease in greenhouse gas emissions, lower water and land usage, and, of course, no animal exploitation.
New Culture's on a vegan pizza mission
The latest investment from CJ CheilJedang follows New Culture's $25 million series A funding round in 2021. This year, the company also announced a major partnership with agri-business giant ADM which will help New Culture commercialize its vegan cheese.
Armed with all of these resources, New Culture aims to put its innovative animal-free cheese on menus at pizzerias nationwide in 2023—which could completely transform the way Americans eat pizza for good.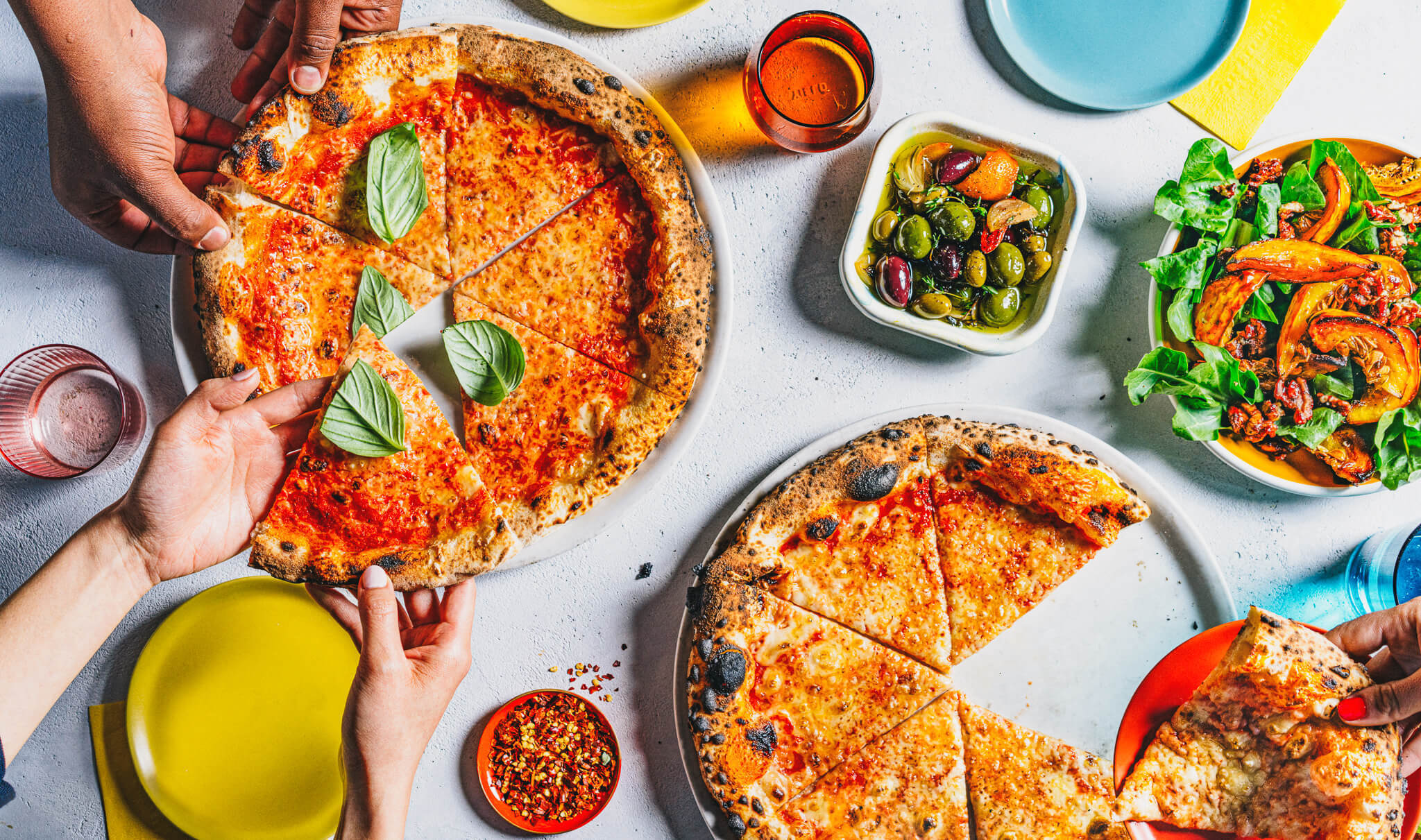 New Culture
"This investment from CJ is validation of New Culture's achievements and ambitions from one of the world's leading food, biotech, and fermentation players," Gibson says.
"We're thrilled to have CJ on board and are looking forward to working with them as New Culture continues to make great progress on our journey toward commercialization next year," Gibson says.
In recent years, two out of the top three pizza chains in the country, namely Pizza Hut, Dominos, and Little Caesars have toyed with plant-based meat options (Beyond Meat at Pizza Hut and Field Roast at Little Caesars). And while these chains delved deep into vegan options overseas, none have launched dairy-free cheese domestically.
Perhaps dairy-identical cheese made with microbial fermentation, supported by a $23 billion Korean conglomerate and agri-business giant ADM, can help these chains finally put vegan cheese on the menu?