There are few cities more synonymous with barbecue than Kansas City, MO. Known for its slow-smoked, barbecued meat, the city's signature cuisine can be traced back to the early 1920s.
Henry Perry, dubbed the "Barbecue King," began barbecuing meat in an outdoor pit and serving it up wrapped in newspaper. Perry's barbecue gained traction, and soon, fans of his food began recreating his technique. Today, Perry is regarded as one of the first Black businessmen in the barbecue space, and his lasting legacy has given rise to Kansas City's status as a barbecue capital of the world.
But what about vegan barbecue? While in the 1920s, Perry was all about animal meat, with the increasing popularity of veganism, a number of local establishments are catering to vegans on the hunt for classic Kansas City barbecue.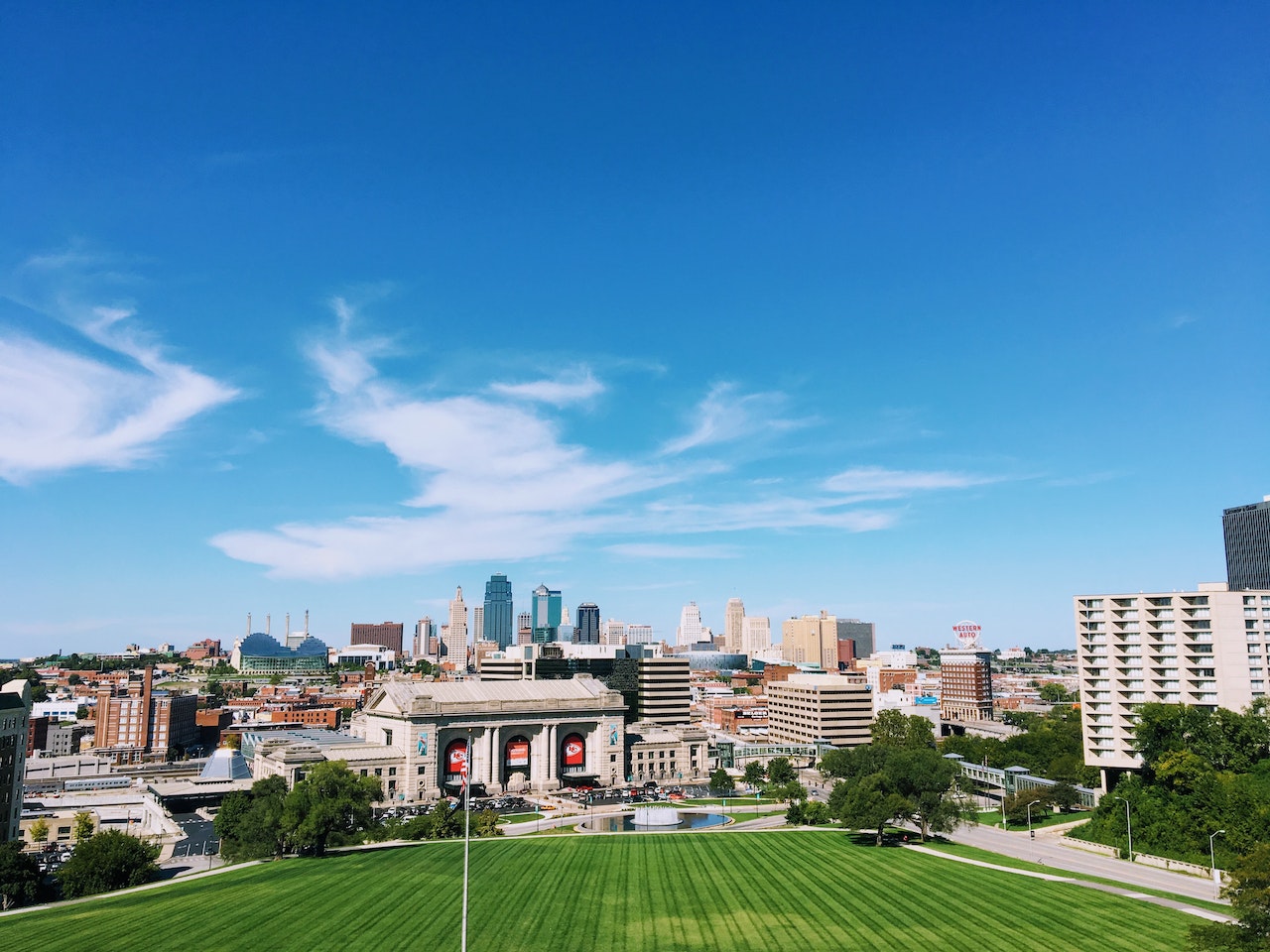 Andrew Peterson/Pexels
"Kansas City has a very diverse culinary scene, and we're proud to showcase our many accommodating options to travelers," Derek Byrne, Director of Content Strategy for Visit KC—the city's tourism office—tells VegNews. "These new takes on classic barbecue plates invite everyone to partake in Kansas City's favorite tradition."
Vegan barbecue in Kansas City
One place reimagining Kansas City barbecue the vegan way is Mattie's Foods. Founded by sisters and business partners Arvelisha Woods and India Pernell, Mattie's Foods serves up a number of barbecue favorites sans animal products.
Locals hungry for Kansas City classics can opt for hearty dishes such as a Brisket Samich (made with sliced tofu brisket that's marinated in barbecue sauce, topped with tangy pickles, and served on toasted buns); and the BBQ Chik'n Samich (featuring barbecue-seasoned soy curls mixed with peppers and onions, topped with romaine lettuce and cashew cheese).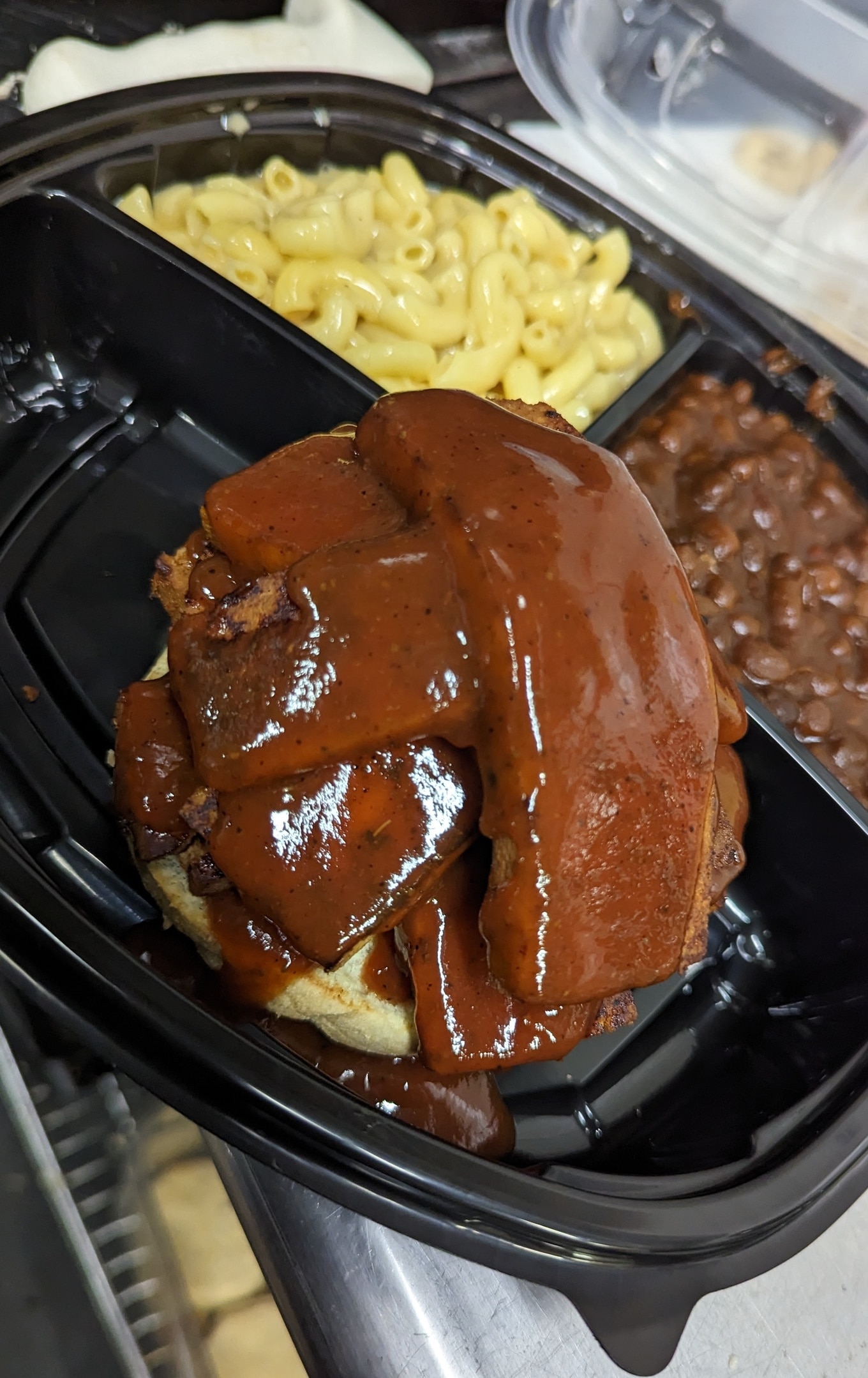 Mattie's Foods
For lighter options, customers can choose from the BBQ Chik'n Wrap (barbecue soy curls, romaine lettuce, carrots, and cucumber drizzled in vegan honey mustard and wrapped in a flour tortilla; and the BBQ Chik'n Salad (a base of romaine lettuce mixed with barbecue soy curls, tortilla strips, corn, barbecue ranch, and barbecue sauce).
Woods and Pernell founded Mattie's Foods after experiencing disappointment with the lack of vegan offerings around them. The sisters pride themselves in offering plant-based barbecue in a city known for its traditionally meaty cuisine.
"We've noticed that in this very meat-dominated city known for its barbecue, when people go vegan, they still crave these foods," Pernell tells VegNews.
"People want the same [flavors], and we provide options that give you the same [experience] without harming an animal or taking a life."
Mattie's Foods isn't the only all-vegan establishment catering to Kansas City's plant-based masses. Located just four miles away, Gigi's Vegan and Wellness Cafe—the city's only raw vegan restaurant—is also serving up barbecued favorites.
The café's KC BBQ Mushroom Burger and KC BBQ Kale Chips offer familiar flavors in a health-forward format, something that is of great importance to founder Gigi Jones.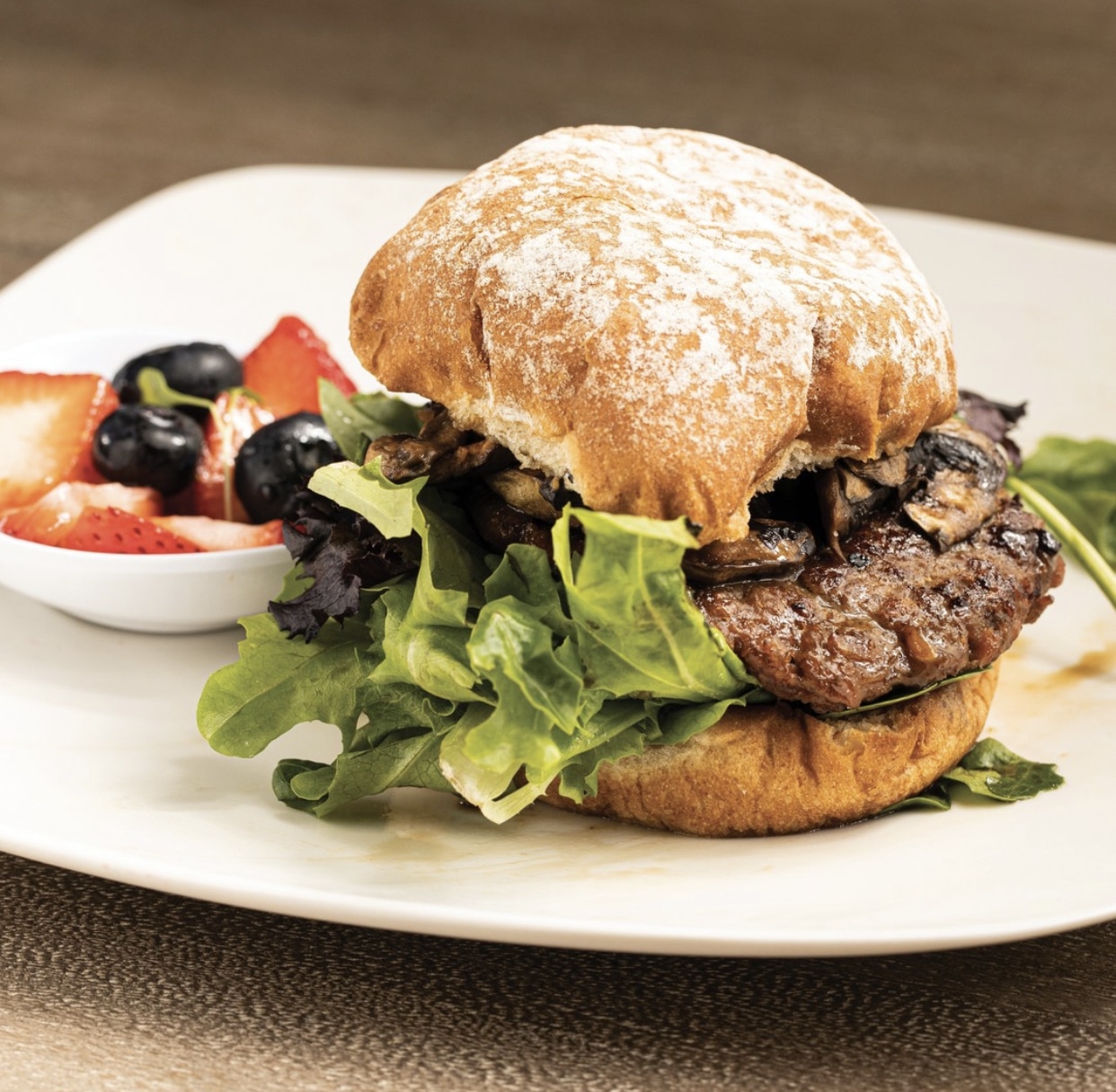 Zach Bauman/The Pitch
"In 2015, I was diagnosed with colon cancer; I healed my body without surgery. I am now a nutritionist, dietitian, and owner of Gigi's Vegan + Wellness Cafe, which opened during the pandemic to provide a healthy alternative for people seeking a healthy lifestyle," Jones tells VegNews.
"We are the only raw vegan restaurant in town and to fulfill our love for Kansas City and customer's love for barbecue we offer a few menu items, like our KC BBQ Kale Chips and KC BBQ Mushroom Burger," Jones says.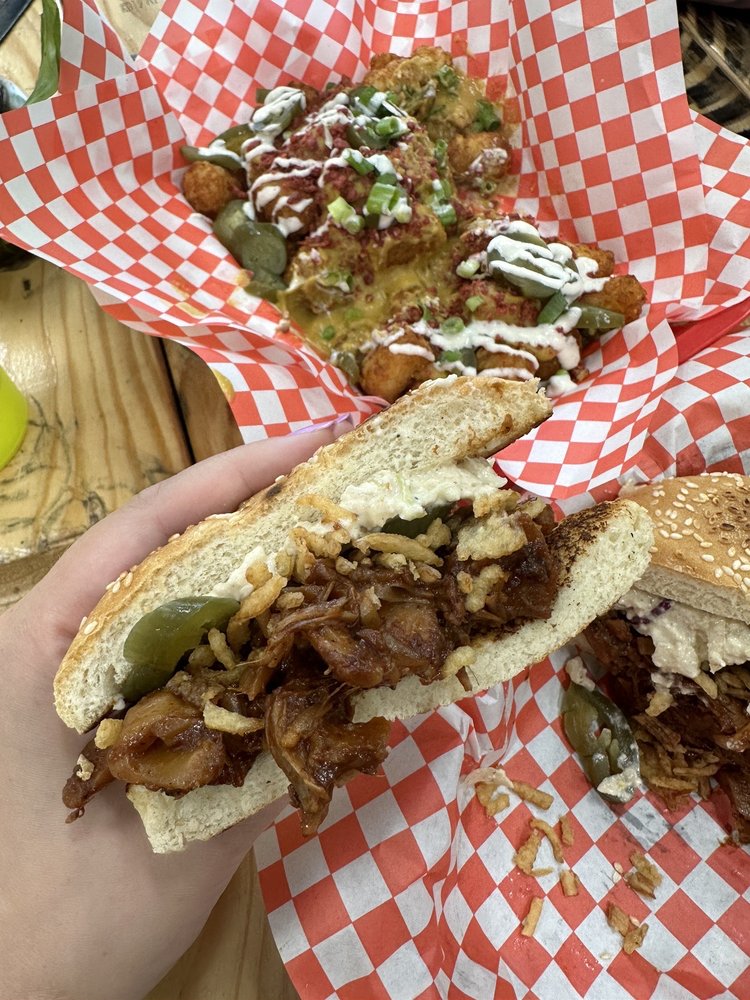 Carli L./Yelp
Beyond Jones' café, vegans can find traditional Kansas City barbecue made sans meat at Tree Hugger Kitchen. The eatery's KC BBQ Sammy features jackfruit marinated in KC Masterpiece BBQ sauce, creamy house coleslaw, spicy jalapeños, and crunchy fried onion strings on a toasted bun.
But vegan restaurants aren't the only ones touting their plant-based eats in Kansas City.
Barbecue menus make room for vegan options
Famous gas station establishment Joe's Kansas City Bar-B-Que offers a meatless take on its cult-favorite Z-Man sandwich. Made with smoked mushrooms in place of beef, the Portobello Z-Man is easily made vegan when ordered with gluten-free bread.
And at Char Bar, one of the city's most popular destinations for barbecue, The Jackknife—when ordered on sourdough or farm bread without butter and cheese—delivers an explosion of traditional Kansas City barbecue flavors.
Char Bar
"As delicious as slow-smoked meats can be, there are just as many tasty options which are healthier and can reduce our footprint on this planet," a Char Bar spokesperson tells VegNews. "Properly prepared, young jackfruit has a similar meaty texture to pulled pork. And since it contains no sugar, it can easily soak up other savory, smoky flavors, such as Char Bar's award-winning Spicy Table Sauce."
Char Bar's meatless sandwich has earned quite the reputation. Vegan with modifications, the sandwich has been featured in The Washington Post and has been named "Best Vegan BBQ" in Kansas City for the last seven years.
The addition of meatless items onto traditionally meat-centric menus is a sign of the times.
"Veganism isn't going anywhere," says Woods, co-founder of Mattie's Foods.
The future of Kansas City's rich culinary scene? Woods and Pernell both hope non-vegan restaurants continue embracing inclusivity. To support this desire, the sisters are relaunching their foodservice arm to supply their plant-based meats to restaurants looking to add more vegan options.
For the latest vegan news, read: