Review platform Yelp offers a glimpse into what people love—and love to hate—most. And when it comes to restaurants in 2023, Yelpers are all about vegan food.
The platform just published its Yelp's Top 100 US Restaurants and vegan food took top honors in several regions. Yelp created the list by first reaching out to Yelpers to learn about their favorite dining spots. Then, the platform ranked each by total number of submissions, ratings, reviews, and geographic representation, among other factors.
A few trends emerged from this data, including that Yelpers love island cuisine, imaginative dishes, and plant-based food.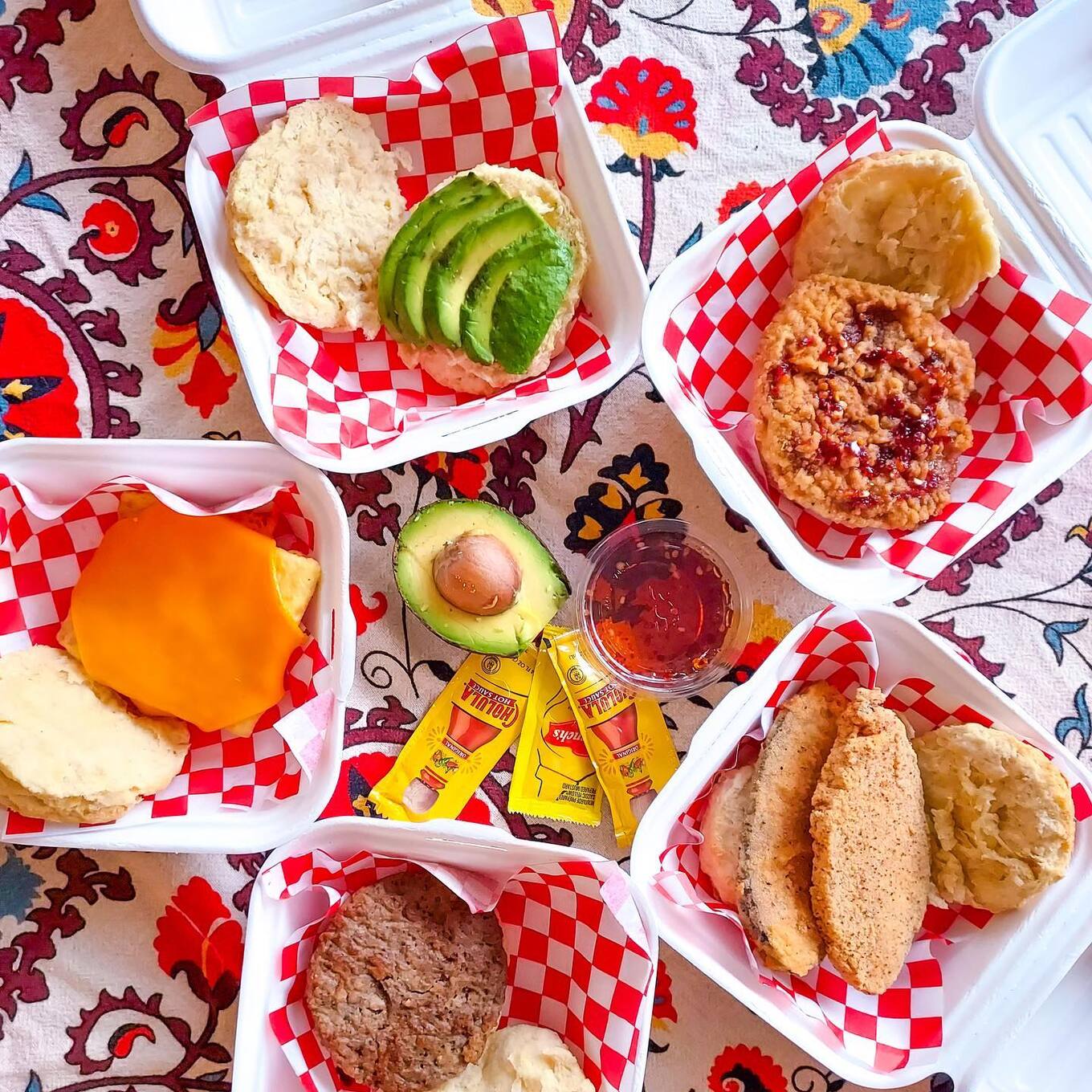 Pure Soul
"These findings show that vegan food continues to grow in interest as Yelpers become more aware of the health and environmental benefits, while also discovering the vast array of delicious vegan options they're finding on Yelp," Tara Lewis, Yelp's Trend Expert, tells VegNews.
In the Carolinas, where meat-centric barbecue is the name of the game, Durham, NC-based restaurant Pure Soul took the #1 spot for its flavorful take on soul food.
Vegan soul food gets top honors
What are Yelpers most excited about at Pure Soul? The veggie-forward Big Kale Caesar Salad is a hit, as is the Soul Bowl—a take on Southern-style hoppin' john made with black-eyed peas, yellow rice, and locally grown vegetables which Yelpers describe as "hearty and filling."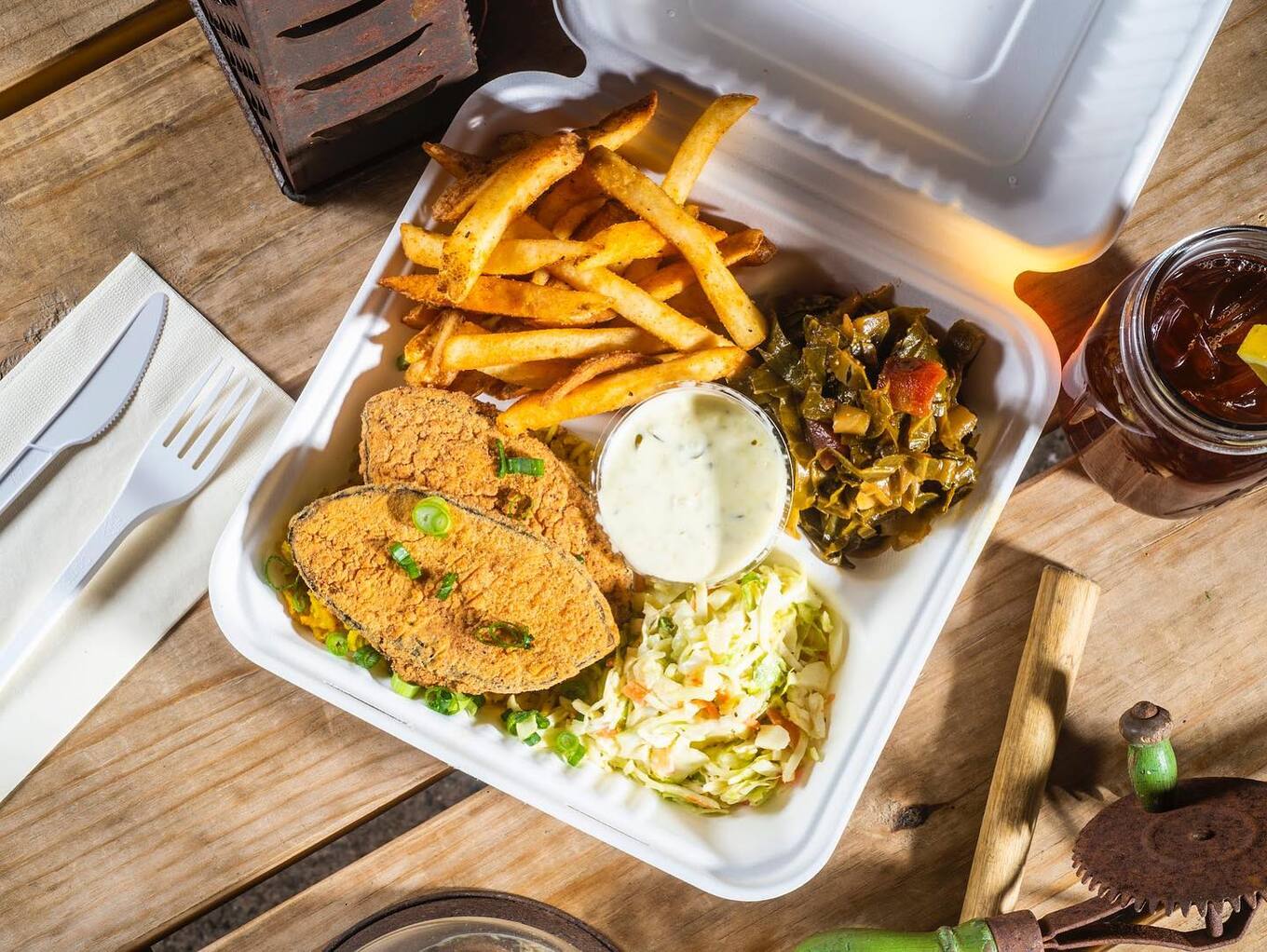 Pure Soul
Other favorites include vegan soul food takes on hot honey chicken sandwiches and shrimp po boys, the NC barbecue plate, and, of course, mac and cheese.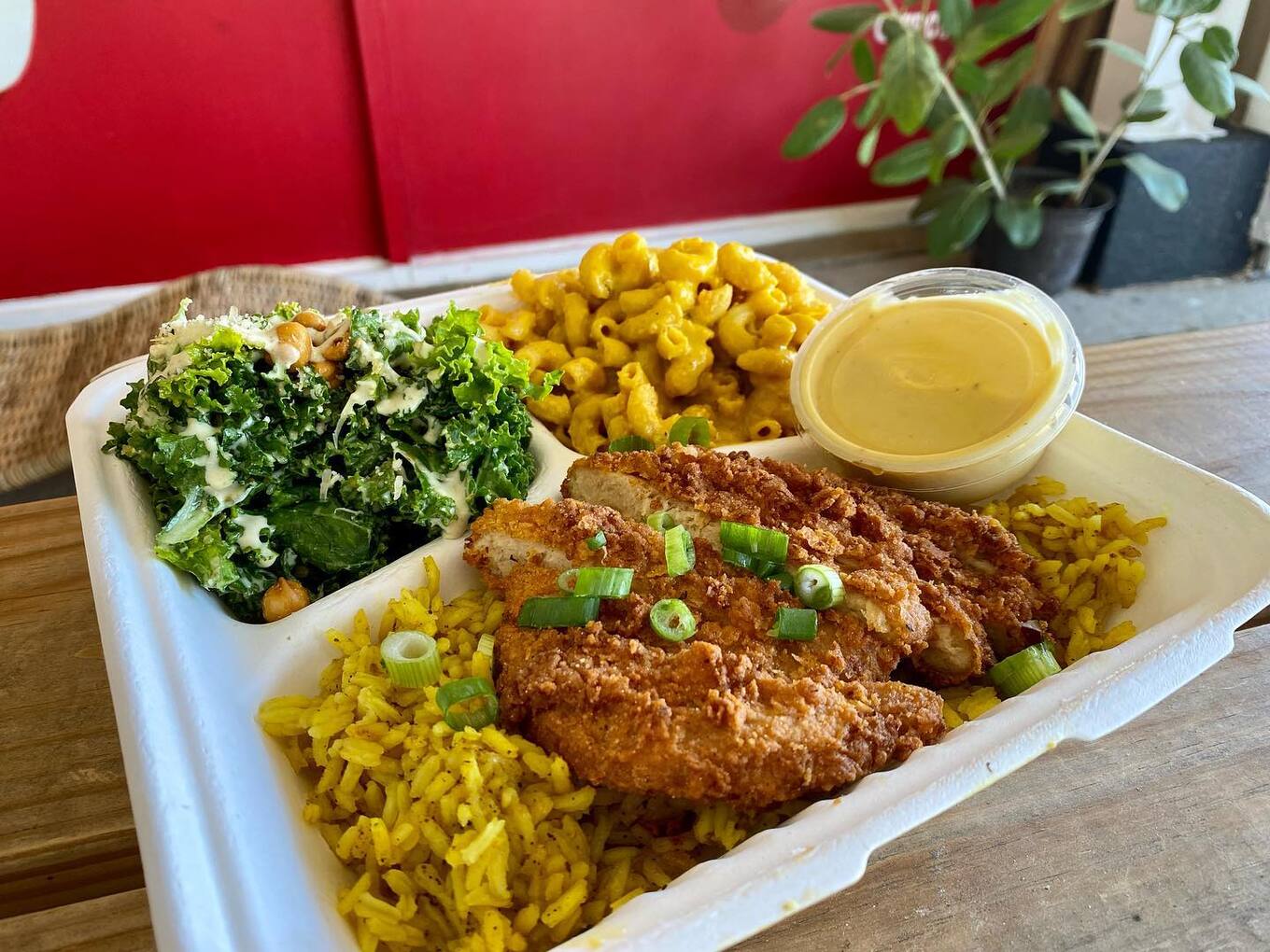 Pure Soul
"I'm blown away that our plant-based restaurant won the number one spot in the Carolinas out of all kinds of restaurants," Nikolas Spaulding, Pure Soul co-founder and head chef, tells VegNews. "I'm so glad all the hard work of our team over the past couple of years has paid off."
"That goes to show how the food industry is changing, as far as people being open to vegan cuisine, especially in the South," Spaulding says.
Another vegan eatery, A Piece of Soul Vegan Kitchen in Columbia, SC took the 74th spot on Yelp's top 100 list in this region. And while the rest of the winners in the Carolinas focus mostly on meat, the fifth place winner, Railroad BBQ (also in Columbia), gained some of its notoriety for its "absolutely perfect" vegan kale and collards side dish.
"It proves that vegan cuisines are most likely to be embraced when they also align with popular regional trends in cuisine," Lewis says. "With the multi-generation interest in soul food throughout the south, vegan soul food provides access and a point of comfort and familiarity to both vegans and non-vegans alike."
Vegan restaurants for the win
Yelp's overall top 100 best places to eat—the 10th anniversary of this list—included plenty of vegan options. Much like the Carolinas, in the Southwest region, Tumerico—a "vegan by default"—restaurant took top honors.
Helmed by chef Wendy Garcia, the Tuscon, AZ eatery is beloved by Yelpers for its farm-to-table Mexican fare including jackfruit-stuffed burritos and prickly pear cactus "nopalitos" tacos, all taken to the next level with fresh ingredients and pickled onions.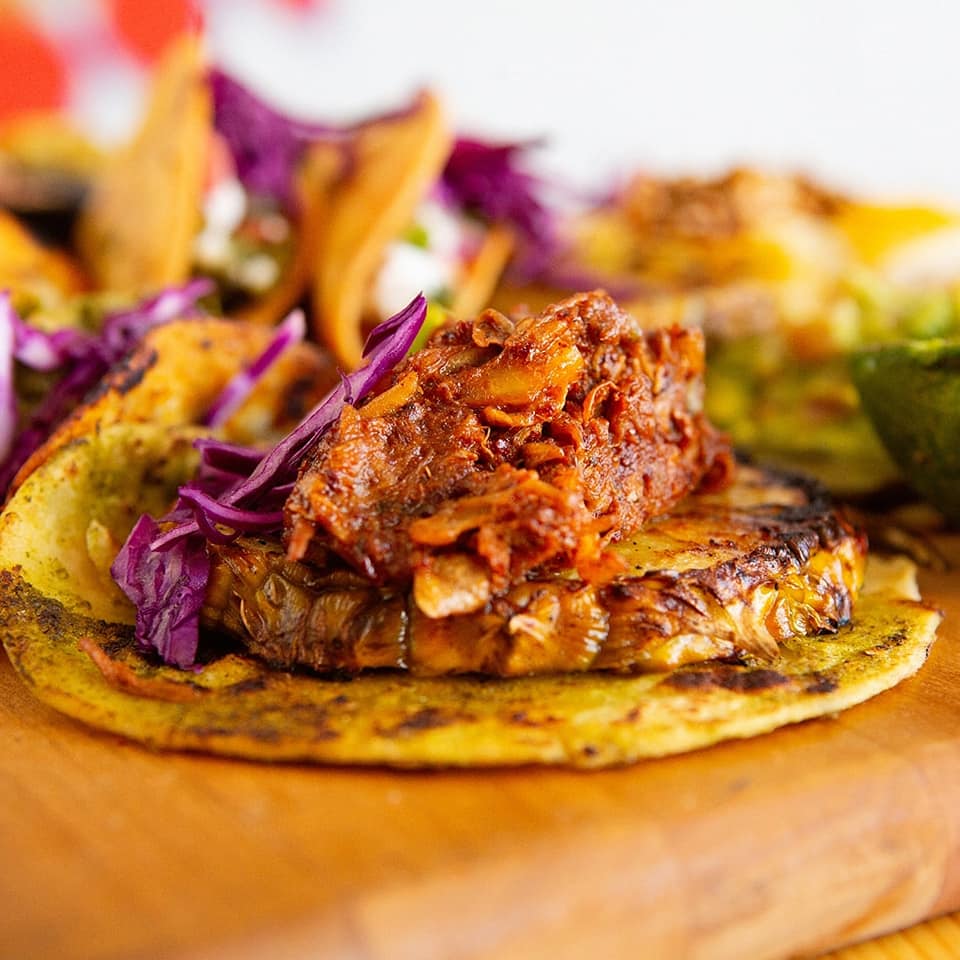 Tumerico
Lewis says that Tumerico's appeal also has to do, in part, with how the eatery taps into local tastes. "I think that this feeds into the larger trend that a vegan twist on regionally popular cuisines is more likely to attract the interest of vegan-curious consumers," Lewis says.
And even though the first place overall winner, Broken Mouth/Lee's Homestyle in Los Angeles, is meat-centric, the Korean-Hawaiian fusion restaurant offers a variety of vegan fare, including avocado toast, cucumber kimchi, Korean greens, and a plate lunch with tofu as the protein.
While Yelp's 2023 restaurant list is new, the trend of vegan food taking over the platform has been gaining momentum for years. Last month, Yelp shared its Top 100 Burger Spots across the United States list and it contained a snapshot into the six biggest trends among Americans.
One of the big trends? Plant-based burgers, which comprised 20 percent of the list with popular chains such as Slutty Vegan and Monty's Good Burger coming in at number three and number 12, respectively.
"Personally, I've seen an emergence of elevated, plant-forward fine dining concepts continuing to emerge in big cities like NYC and LA, while also observing an increase in casual concepts and expanding menu items that are vegan at non-vegan establishments, making vegan options more accessible to a larger audience of consumers," Lewis says.
For the latest vegan news, read: